Alistair D. Stevenson's Artist Statement for "Material Beauty" states that: "From a traditional perspective, porcelain as we know it simply exists within the china closets of our family homes displaying decorative ceramic objects which have existed in our families for generations. Yet since modern artists began experimenting with new methods to approaching Art, porcelain has also taken its place in the world of contemporary fine art.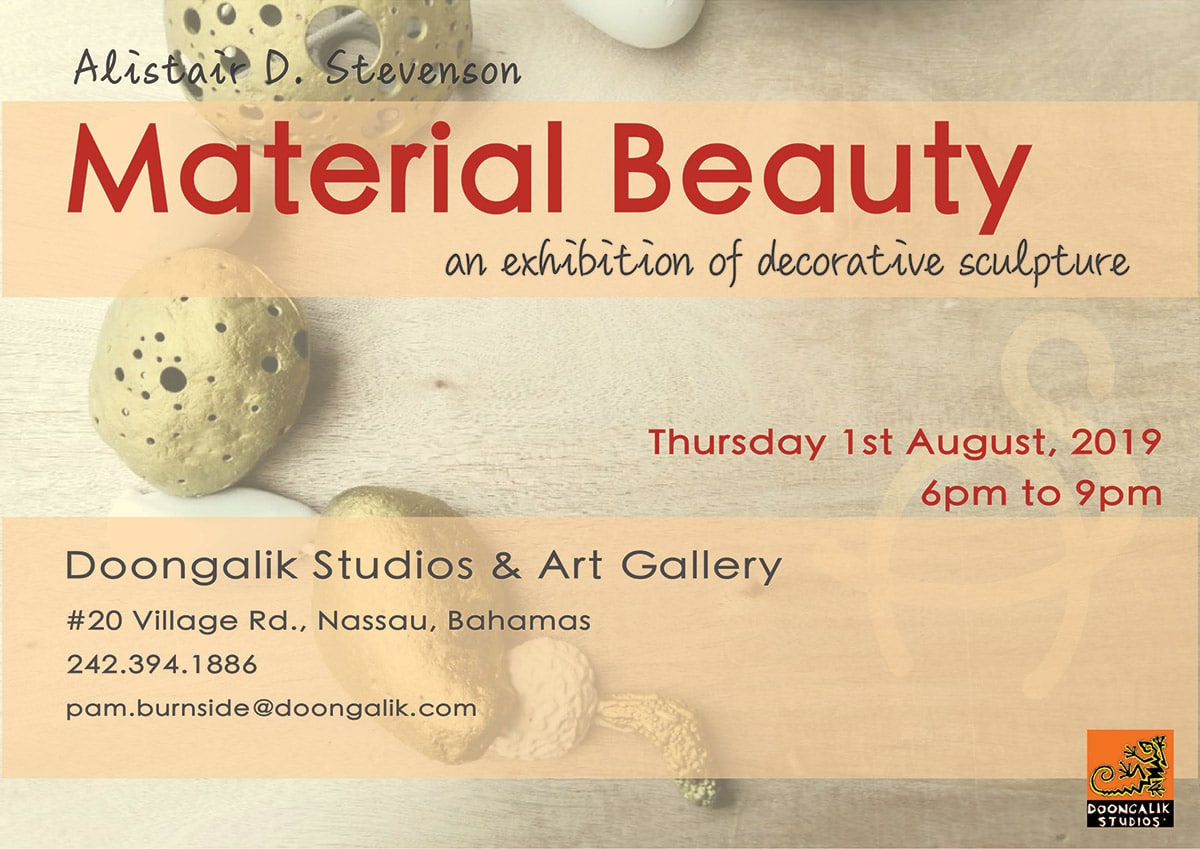 "Alistair Stevenson's "Material Beauty" is one example of this progression of ceramic art into the 21st century. His oversized, expressive porcelain jewelry pieces seek to materialise the importance of beauty for human beings and its place in our daily lives.
"Each individual porcelain "bead" originates as a found or sometimes purchased object usually coming from nature such as stones, wood, fruits, vegetables, and corals. Non-natural objects appear within the work as well, some including a fire-hydrant cover, vases, spheres, styrofoam, weights etc.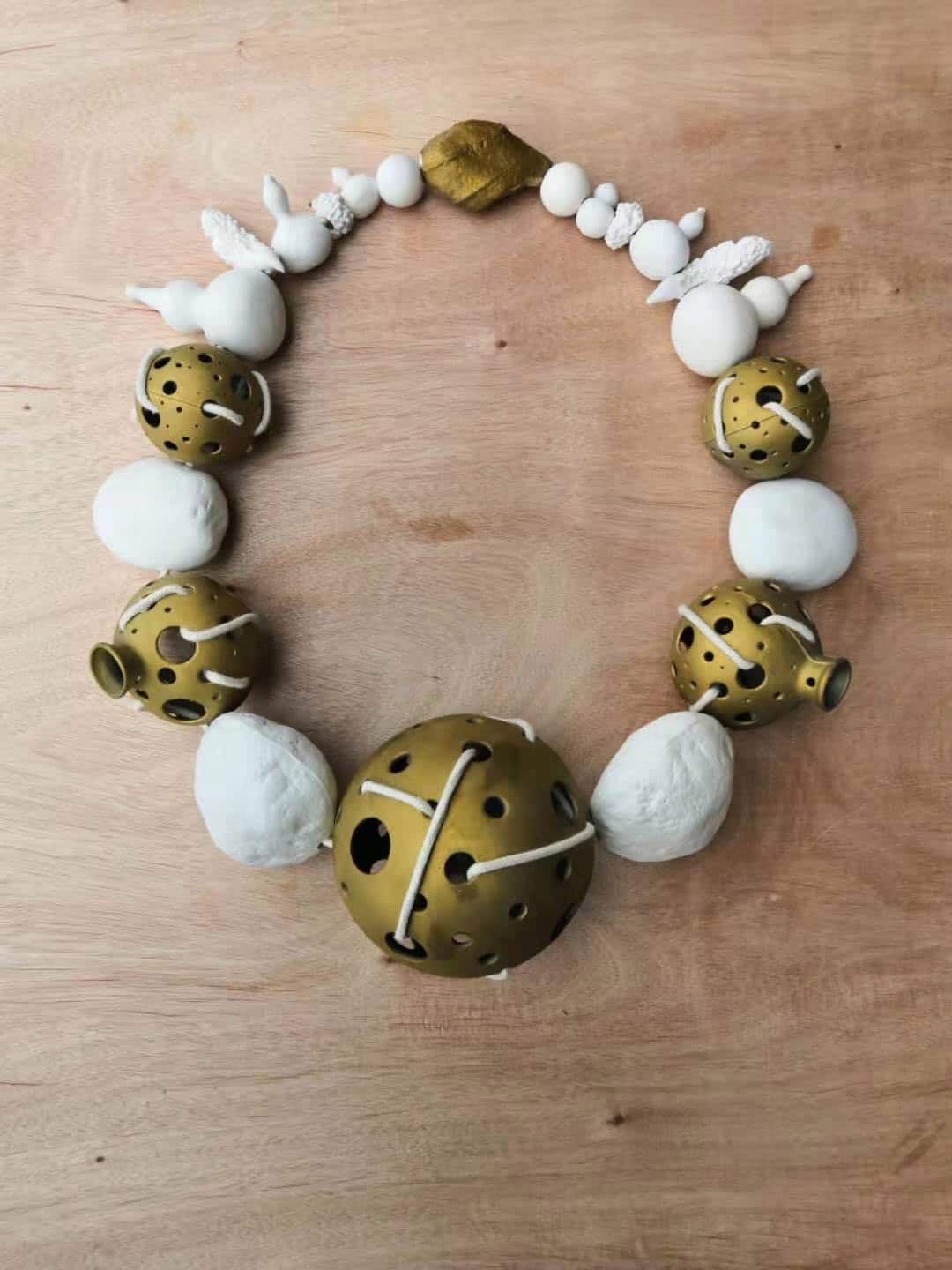 Works by Alistair Stevenson
"These objects are then cast in porcelain using plaster moulds, creating a surplus of replicas. The beads are then fired in a kiln to approximately 1300 degrees and later strung together to create large and not so functional jewelry pieces.
"The bead selection process for each piece is both sporadic and intentional as there is no particular planning for how the works should be arranged, although most pieces are arranged in a symmetrical composition. Symmetry here expresses this desire to achieve a superficial sense of beauty via the idea of balance and perfection.
"The finished jewelry pieces develop into seemingly primitive or tribal objects which have strong ties to nature. They appeal to the origins of where beauty would have begun in ancient cultures alluding to the idea that the concept of beauty itself is primitive. It is an everlasting concept which seems to never escape the human psyche and, as a result, beauty itself is simply immortal.
'Having grown up along the glistening white sandy shores and beautiful yet treacherous limestone cliffs of Long Island, Bahamas, Stevenson's work has always been inspired by nature. His compositions of natural forms and textures attest to this, allowing viewers to connect with nature inside the concrete walls of a gallery space.
'Stevenson's visual art education began with an Associate's degree in Fine Art from the University of The Bahamas. Following this, he completed a Bachelor's degree in Ceramic Art at the Jingdezhen Ceramic Institute, Jiangxi Province, China and is presently studying for a Master's degree in Sculpture at the Central Academy of Fine Art in Beijing. "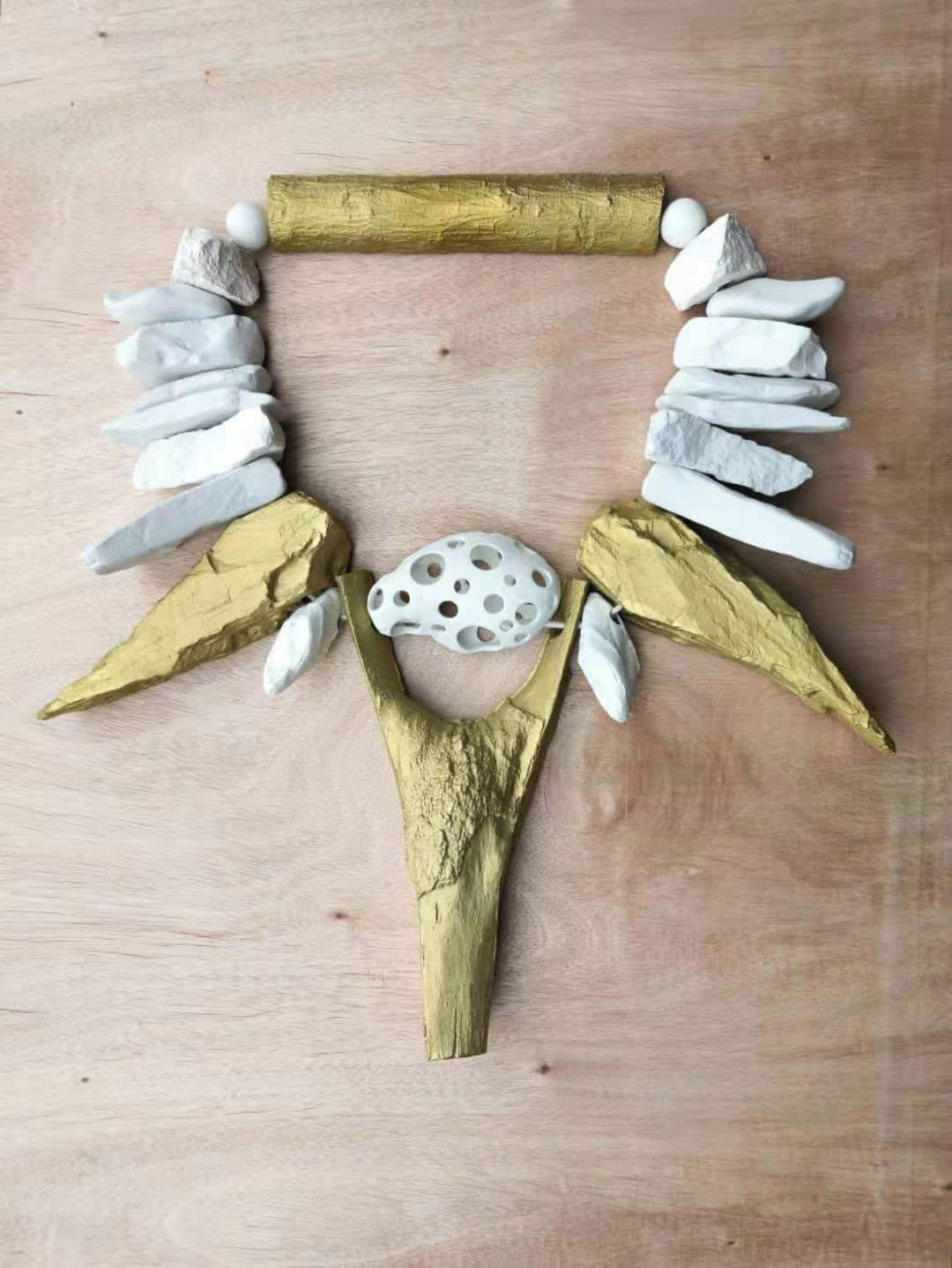 Works by Alistair Stevenson
The public is invited to join the artist at Doongalik Studios Art Gallery at #20 Village Road on Thursday, August 1st from 6pm – 9pm to celebrate the opening of "Material Beauty". The works will be on display until August 14th and will be available for purchase to aide with Stevenson's post-graduate educational pursuits in Beijing, China.