Participant learning how to 3-strand plait
Each summer, the Antiquities Monuments and Museum Corporation (AMMC) welcomes high-school aged and college freshman students to its doors for 4 weeks of exposure to the various sites under the Corporation's belt. At the end of the 2017 program, a full one-day Bahamian History workshop session was put on to educate the summer attendees on select aspects of Bahamian Culture and Heritage.  The workshop participants had the chance to learn about topics ranging from Migration to The Bahamas to cooking like Grandma in the Kitchen.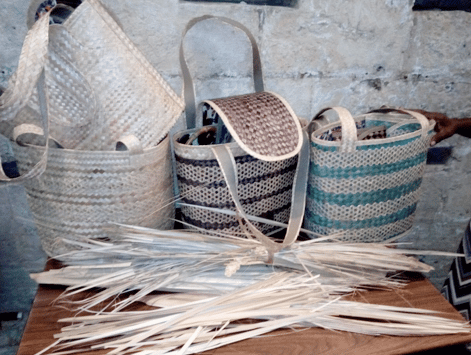 Creative Nassau Market Artisan Judy Mae Rolle, showcasing her straw work pieces
During the latter session, students learned of straw work from the early 20th century and engaged in an interactive activity with Creative Nassau Market Artisan, Judy Mae Rolle. Ms. Rolle demonstrated her various plaiting and weaving techniques and forms, and told of her passion for teaching young people the craft, which she believes that they seem to greatly enjoy. The Corporation was also presented with a copy of Creative Nassau's documentary video 'Straw Craft of The Bahamas: Weaving Economic Diversity'.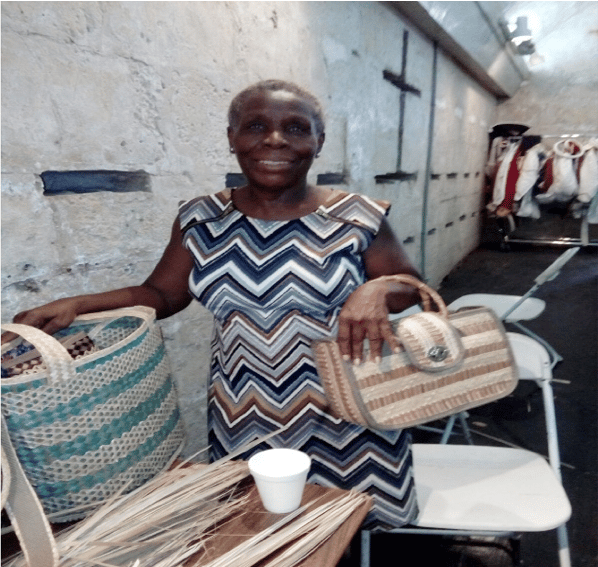 Presentation to AMMC by Creative Nassau on 'Straw Craft of The Bahamas: Weaving Economic Diversity'
When interviewed by Workshop facilitator and Assistant Manager at AMMC Joanna Parker on her overall satisfaction with the workshop, she said she believed that the participants gained a deeper appreciation of just how intricate craft artisanship is to master. Diondre Rolle, summer attaché and Anthropology major at Trent University confirmed this in his interview that "the straw making aspect of the workshop proved to be very informative for me. I was totally unaware of the intricacy through which the bags were constructed. I also learned how time consuming the process was and the dedication necessary to produce quality products, as shown by the finished pieces that Ms. Rolle brought along with her."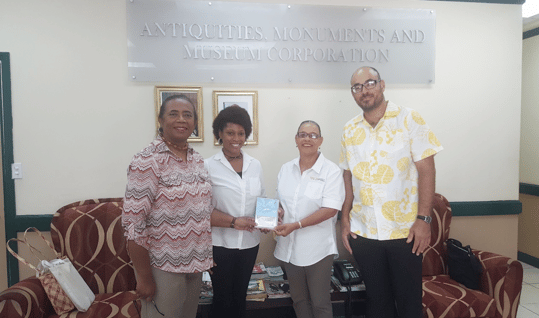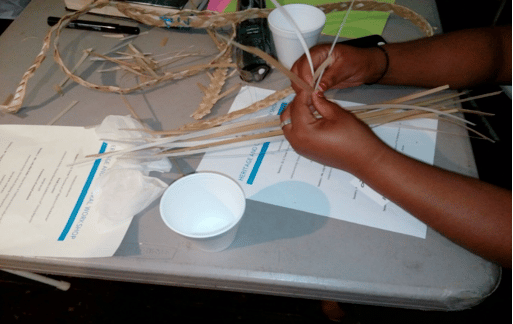 A display of various straw bags and silver top straw palm leaves
The Corporation seeks to continue its mandate of promoting historic cultural resources of The Bahamas through strategic partnerships, particularly via experiential learning and utilizing modes of historical interpretation. This workshop was held at the historic Fort Charlotte Complex on 26th July, 2017 and hosted a total of 14 participants.