The Bahamas National Trust (BNT) and The National Art Gallery of the Bahamas (NAGB) are happy to announce their first formal collaboration for the Annual BNT Wine and Art Festival scheduled to take place on Friday October 28th and Saturday, October 29th, 2016.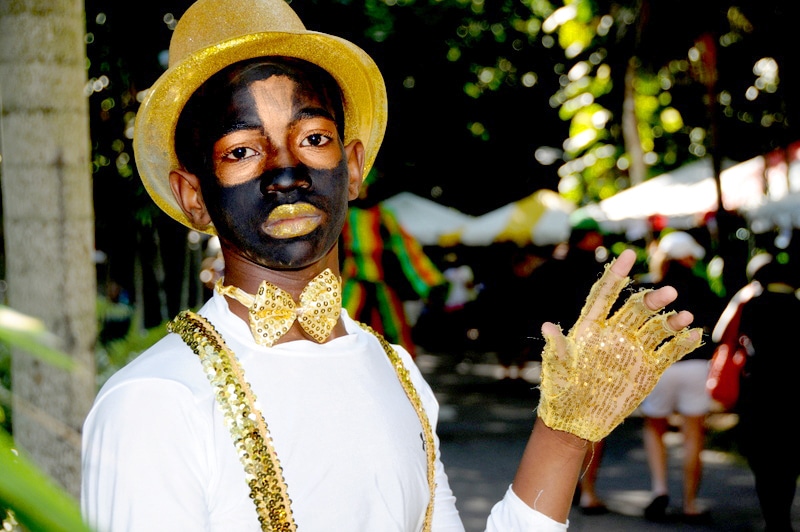 Art on display at the BNT Wine and Art Festival 2015
Celebrating this long-standing cultural event, the 26th year of the festival esteems to grow its network and fortify itself as the premier arts festival sustaining the local creatives, artisans, musicians, culinary artists, and craftspeople of The Bahamas.
Over the past years, thousands of visitors have come to look forward to this event which focuses on exposing the diversity in local cuisine, celebrating arts and a platform for entertainment. This year the BNT Wine and Art Festival is designed as a 2-day event with a refined model that will encapsulate member driven and exclusive events which will tap into the BNT and the NAGB's growing network.
This year, we are proud to be collaborating with The National Art Gallery of the Bahamas as our exclusive visual arts partner and major organizational and vetting body to ensure that the production and execution of artworks at this year's festival is stellar and continues to raise the bar for local production.
The NAGB will be responsible for the selection of works and the general aesthetic layout of this year's booths along with categorization. To shake things up, we have introduced four new themes to the festival which draw on the history of major art movements that have influenced Bahamian art and its development.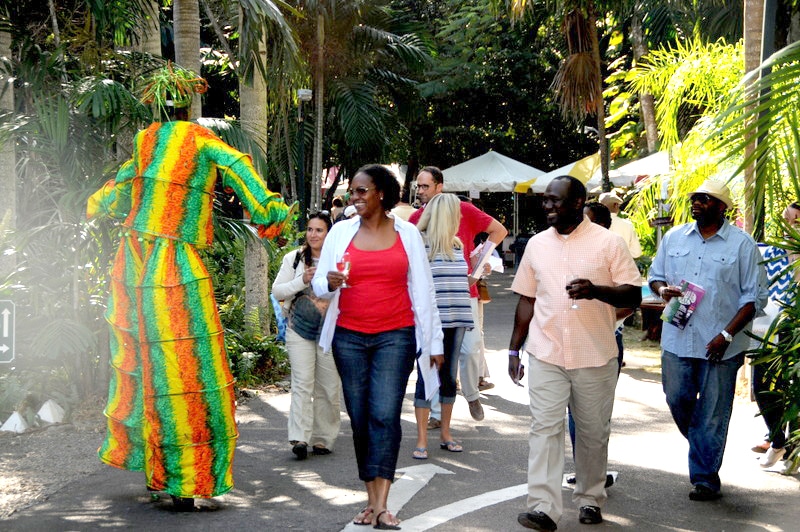 Visitors at the BNT Wine and Art Festival 2015
These themes include:
Surrealism + Fantasy
Tropicalism
The Landscape
The Everyday
Important points:
Proposals are due on Friday, September 16th.
Announcement of the selected artists will occur on Friday, September 30th.
Entry and participant Fee: $100.00.
Each selected artist will make a donation of an artwork no larger than 8"x 10" to the BNT Wine and Art Festival raffle.
If your work is not accepted the entry fee will be returned.
Submissions should include:
A biography and artist statement maximum 200 words in word document or PDF format;
Up to 10 images of works;
The signed and completed application form. DOWNLOAD application form here.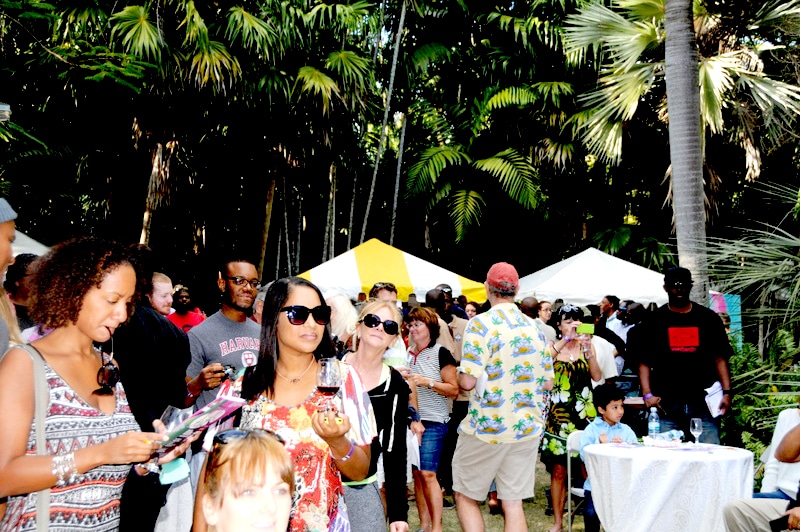 Visitors at the BNT Wine and Art Festival 2015
Submissions should be sent via email to Raquel Rolle at [email protected] with the subject: BNT Wine and Art Festival_Submission_Surname. Submissions that are over 20MBs must be sent via Dropbox or another file sharing service, like www.wetransfer.com. Hard copies of application forms and entrance fee of $100, should be dropped off to the Bahamas National Trust office located at The Retreat on Village Road from Monday – Friday 9 am – 5 pm.
No works will be reviewed after September 16th, 2016.
download Application →
Disclaimers:
All works must have been produced between 2015 and 2016. 2D and 3D works will be reviewed including painting, photography, printmaking, works on paper, drawing, metal works, sculptural works. Craft items including functional ceramics, woodwork, glass items, tapestries, straw work, and jewellery will be reviewed.
For more information contact Raquel Rolle, BNT's Development Assistant or Urmie Braynen, BNT's Events Coordinator at 393-1317.