The NAGB's community programmes take the museum outside of its walls and encourage people of all ages to interact with an important part of their culture — in their communities. The museum currently hosts two major community initiatives: the Inter-Island Travelling Exhibition (ITE) and its Mural Programme.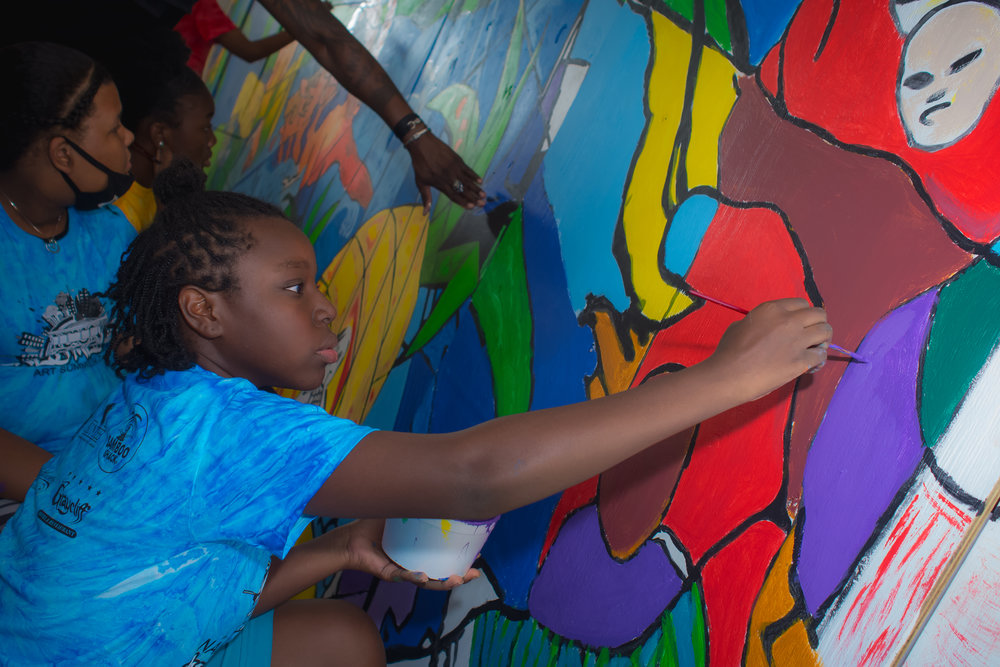 Inter-Island Travelling Exhibition (ITE)
The NAGB's Education and Outreach Department, in collaboration with our Curatorial Department, created a travelling exhibition for our Family Islands. Each iteration of this initiative has been customised for each of the islands the exhibition has been taken to, as the infrastructure, economic development and culture of the islands continually present us with unique challenges and opportunities.
Mural Programme
The National Art Gallery of The Bahamas' Mural Programme is dedicated to fostering community collaborations and partnerships. It's one of several NAGB outreach initiatives that focus on involving communities in the creation of art while increasing the organisation's presence in communities in The Bahamas and fostering awareness and knowledge of the NAGB's National Collection.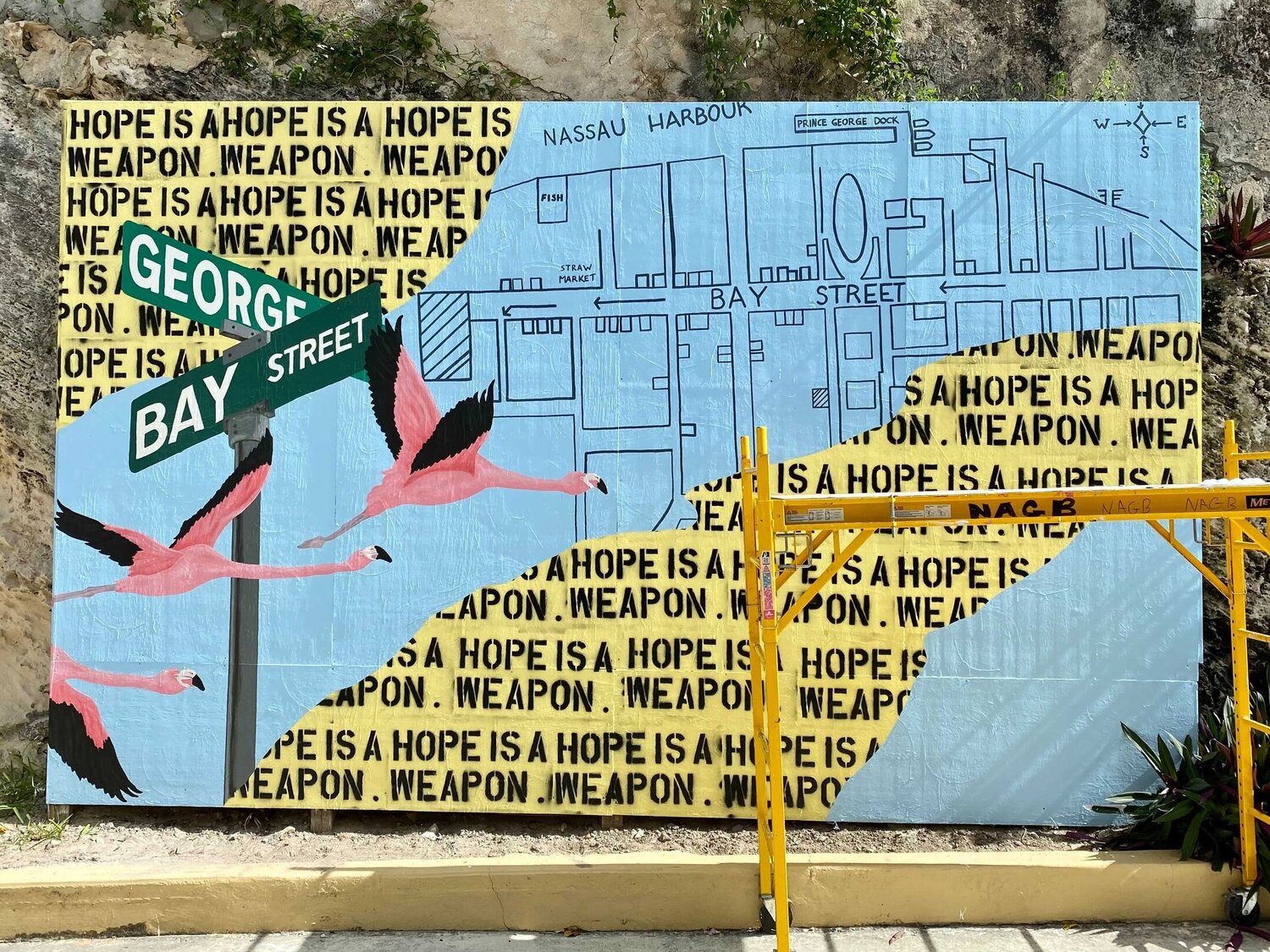 By Katrina Cartwright. Public School Math Teachers spend some time at the NAGB. The education department at the National Art Gallery of The Bahamas fittingly began the new school year with a Teachers' Seminar on August 21st -23rd that focused on teaching math through art and utilising the museum's resources to enhance student learning. Over 65 junior high and high school math teachers from the public school system were in attendance as a part of their yearly summer professional development seminar.
The daily five-hour seminar incorporated a tour of the museum's current Permanent Exhibition "Hard Mouth: From the Tongue of the Ocean," a presentation on the techniques that can be used to integrate art and math and a series of activities that guided teachers through the various ways that the arts can be used to engage students in learning math. Each day ended with groups of teachers working together to formulate ideas that incorporated visual art into lessons that focused on a particular math topic.
By Katrina Cartwright. The NAGB presents new School-based Education Programming! There is always something fun and engaging to do at The National Art Gallery of The Bahamas and to give the public even more ways to interact with us, the NAGB's Education team is rolling out new and updated programming just for students and teachers. We have revamped our school tours to give school groups an even more memorable experience and are excited to introduce three new initiatives: "Art with Ms. Abby," "The Makings of a Master with Antonius Roberts" and teaching seminars.
"I think it's time for Bahamians to really understand the depth and complexity of their own history. Bahamian culture and identity may not be something that can be articulated in precise ways because it is a prismatic identity. It's not singular, and we need to understand the complexity of that."
— Dr. Erica M. James, Art Historian and Curator