Keisha Oliver shares her interview with Tessa Whitehead for the Nassau Guardian:
While there may be some romance in the myth of the starving artist, the narrative of balancing the struggle to survive with one's creative passion is anything but glamorous. Fortunately, however, there are many Bahamian creatives who find employment that not only allows for financial stability but marries well in supporting and inspiring their first love as creators of art.
Bahamian artist and curator of The D'Aguilar Art Foundation (DAF), Tessa Whitehead, has been practicing and exhibiting as an artist since completing her MFA at The Slade School of Fine Art in 2009. Whitehead recently shared her views on ditching the starving artist status quo by building a more constructive reality through her evolving curatorial practice.
How would you describe the dynamics of your career?
I definitely see myself as an artist first but eventually fell into the role of curating. When I first started out, the roles seemed like one and the same. There are times when the roles are interweaved and there are other times when they couldn't be more different. I relate more to being an artist and approach being a curator from that perspective. Like anyone new to a practice, I have shortcomings but, in many ways, a lot of what is expected of me comes naturally.
When did you begin your career as a curator?
After studying and working in London, I moved back to Nassau in 2012. I started working in a space I created called 'Liquid Courage Gallery' which was located above the Liquid Courage wine and spirits distributors in Palmdale. I used the gallery as a space to explore curatorial ideas.  In a little over a year, I curated twelve exhibitions, which allowed me to develop and embrace a curatorial style I was comfortable with. I enjoyed how the space played a role in nurturing local artists, many of whom were creating work, but weren't afforded exhibition opportunities. Connecting with these artists and sharing an appreciation for their work became a collaborative effort, something the art community really needed. The space became more than a gallery but provided artists with a project space reminiscent of 'The Hub'.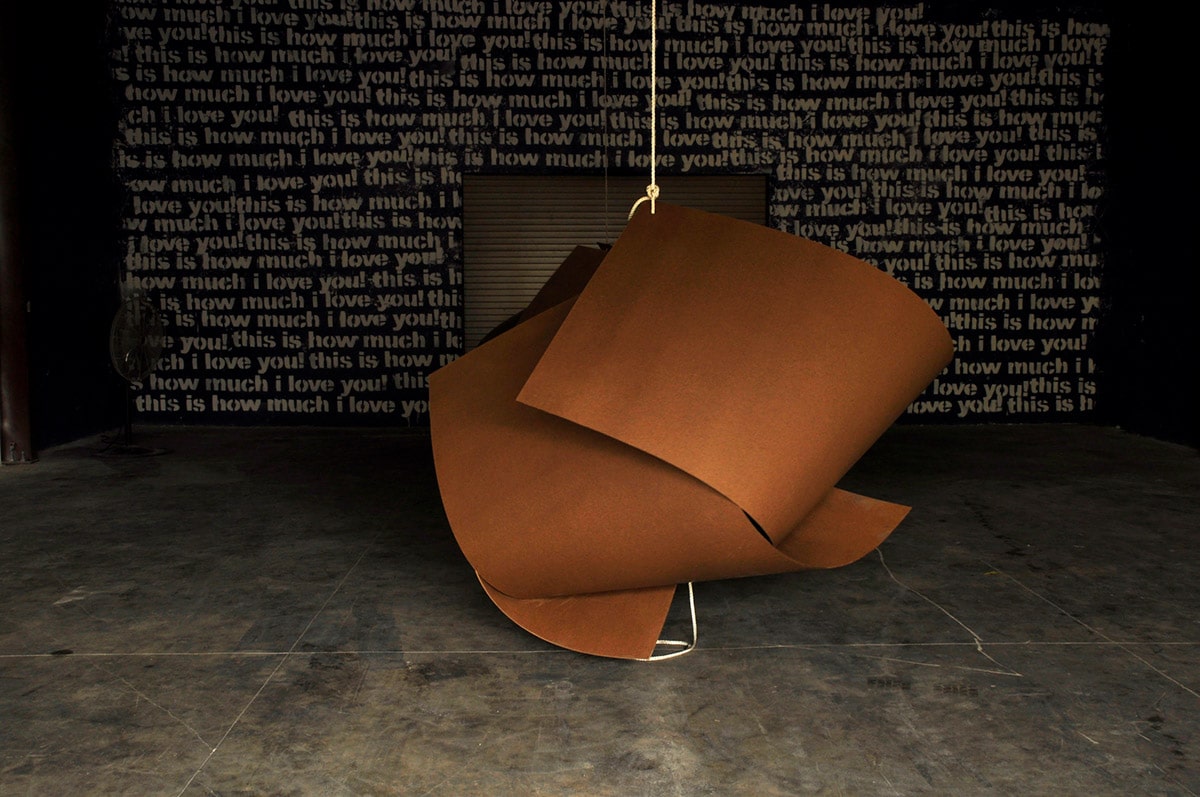 Since Liquid Courage, how has your curatorial practice evolved?
In 2014, I was offered the curator position at the DAF. I was so grateful for the opportunity and its been an amazing experience working with the Foundation's Director Saskia D'Aguilar, who brings a business-driven and maternal quality that I continuously learn from. Our aesthetics are very different and I think that's one reason why we make a strong team. It was a really steep learning curve moving from Liquid Courage, a more experimental space for nurturing, to the Foundation, which has a history and art collection that involves more administrative duties tied to preservation and education.
What are your thoughts on experience versus formal training as a prerequisite to a professional career in curating?
Curators—whether self-taught or having completed formal studies at any leve—make a valid contribution to the art world. Personally, I have received no formal training in this field and do recognise my huge gaps in knowledge. I read and research a lot to keep abreast with trends as a way to value the integrity of the position. Well-established curators have a vast knowledge in Art History. They understand the audience's needs, identify where the huge gaps in our knowledge exist and provide context to the artwork. The Chief Curator of The National Art Gallery of The Bahamas, Holly Bynoe is an example of a curator who is able to contextualize and support artwork in a beautiful, historical and referential way. My skills are based more in materiality and that way I have an affinity to the curatorial practices of John Cox and Heino Schmid of Popopstudios, who are also practicing artists. I relate to their approach and ideas that focus more on materiality and less on academic context.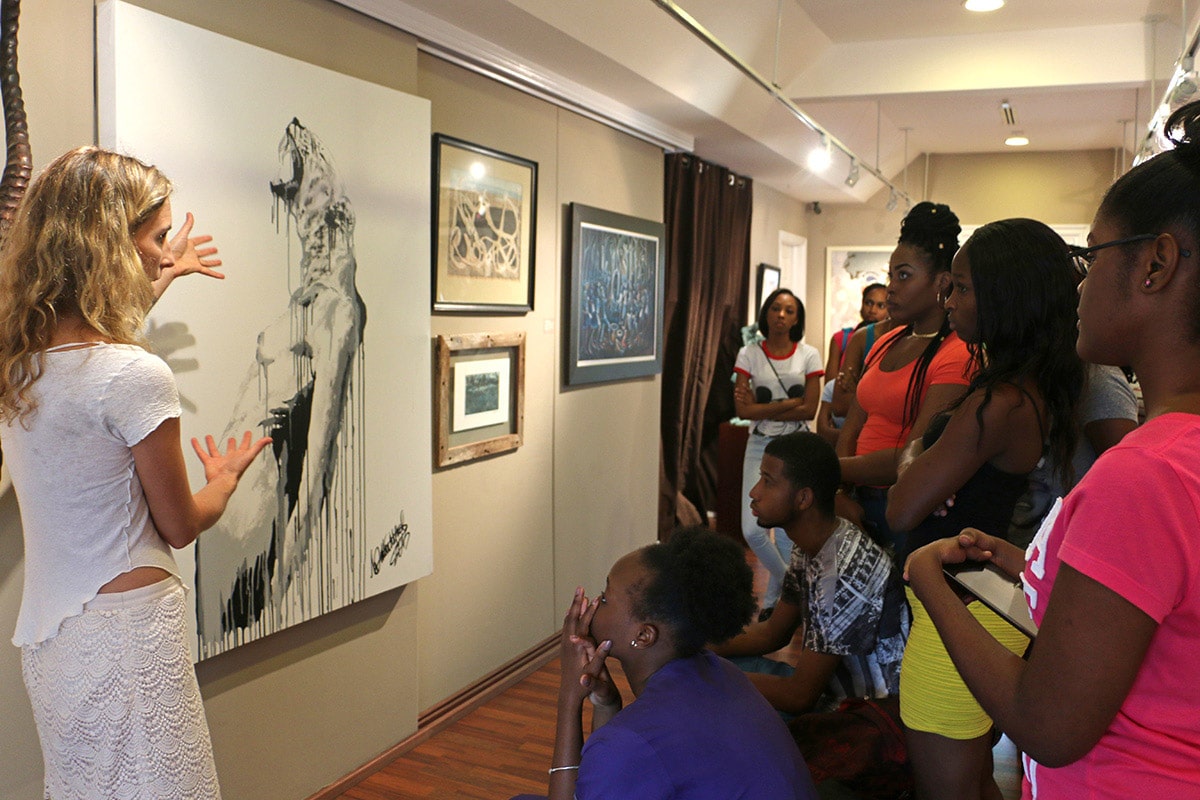 How are your roles as an artist and curator linked?
As a curator, I have interests that are not dissimilar to my own practice. My work can be contextualized within broad themes of romance and landscape, but is very much bound to my limitations of mark-making and ability to create and embrace failures. I see all artwork through this lens and so, when I approach curating, I'm usually more interested in the experience of the artist's work than the artist's language. So I'm drawn to work with sculptors and projects on site, where the work tends to be messy or imposing.
What has been one of the more interesting shows you've had to curate?
They are two that I really enjoyed that lie at two ends of the curatorial spectrum. There was 'Material and Sculpture' with works by John Cox and Heino Schmid at Liquid Courage Gallery where they created four sculptures only using masonite and string, producing very simple yet poetic outcomes. It was beautiful to watch them work together and facilitate such a pared down set of work. On the flipside, one of the shows at DAF 'Self-consciousness' brought together works from the Foundation's collection of naïve and modernist works from all around the world and examined the late arrival of modernism to the artistic outskirts. It was a wonderful thing to be able to see a painting by an Australian aboriginal artist alongside an Amos Ferguson painting and identify similar mark-making and problem-solving going on at the same time in different parts of the world.