"Nature's Brush" a solo art exhibition featuring new works by Bahamian Artist, Trevor Tucker will be opening on Friday, July 22nd from 6-8pm at Doongalik Studios Art Gallery, #20 Village Road.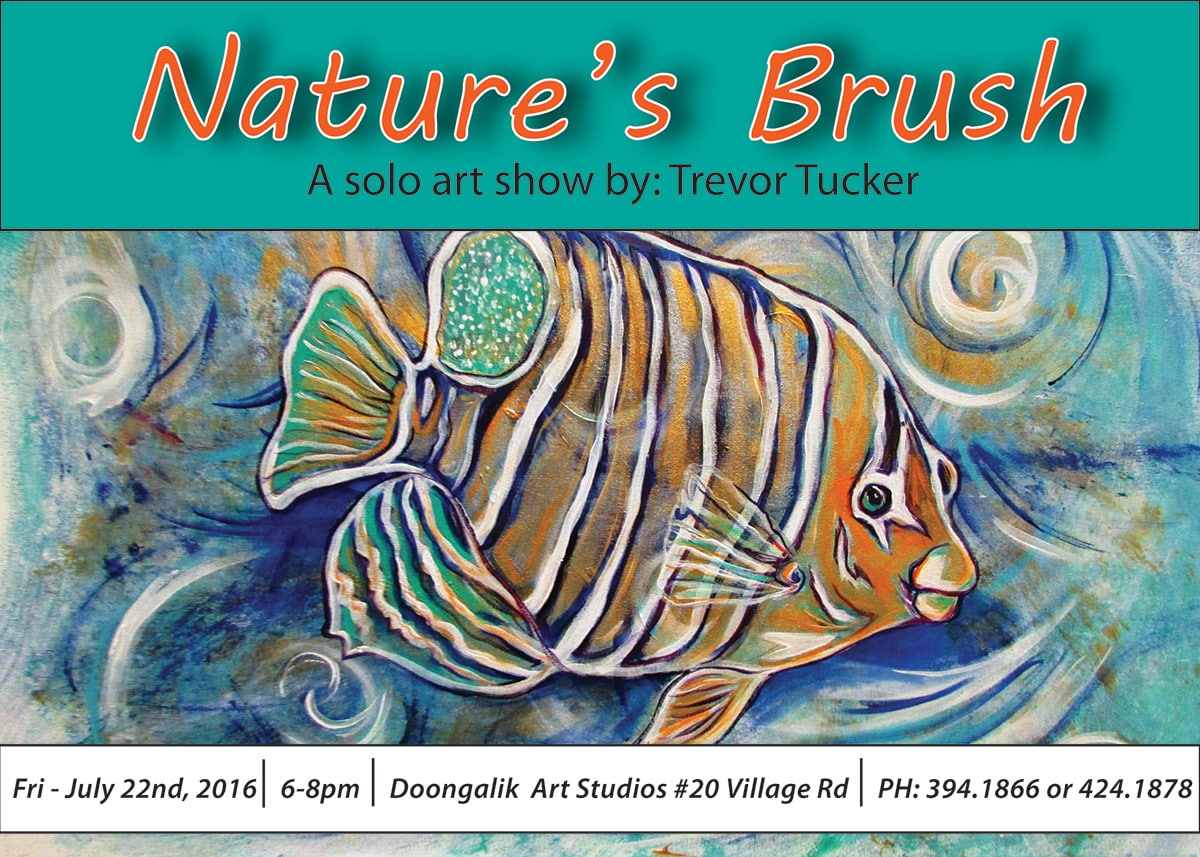 A full-time art teacher, husband and father of two, Tucker's work focuses primarily on capturing the movement, patterns and color found in our natural environment. He has a great appreciation for floral and aquatic images which are a main theme of the show. There will be over 20 paintings on display, as well as a limited series of glass prints and ceramic work. The show will also mark the official launch of Tucker's custom art printing services geared towards producing art on glass, tile, and metal.
A special prize of a custom printed 8-piece tile mural of St. Anselm's Parish on Bernard Road will be up for grabs along with door prizes. Donations raised will aid the St Anselm's Children's Breakfast Program that provides a hot meal for children in the Fox Hill Community, many of whom would otherwise go to school on an empty stomach.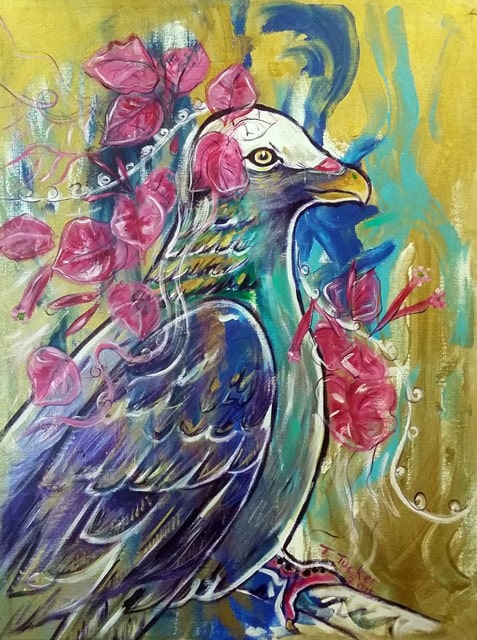 For further information, the artist can be contacted at telephone number 424-1878, or by email at [email protected]. There will also be a live performance by the musical group, Ubuntu. The public is encouraged to come out and enjoy an entertaining evening of art and music, whilst assisting with an important community service. 'Nature's Brush" will be on display until the middle of August.
Gallery hours are Monday to Wednesday from 10am – 4pm. For more information contact the Gallery at 394-1886.