By Pamela Burnside.
Doongalik Studios is busy preparing for its TS2017 Exhibition under the theme "Inside/Outside Naturally" which will feature the works of eleven multi-disciplined artists as a part of the weekend art bus tour of six Bahamian art galleries on April 1st and 2nd.
Doongalik's pre-event activities will begin in the back gardens on Monday, March 27 when the public is invited to observe Master Sculptor, Antonius Roberts, as he completes a live installation of the first Sacred Space in eastern New Providence from 9.30am until 3pm, by carving one of his renowned sacred figures from a rooted coconut tree that lost its top during Hurricane Matthew.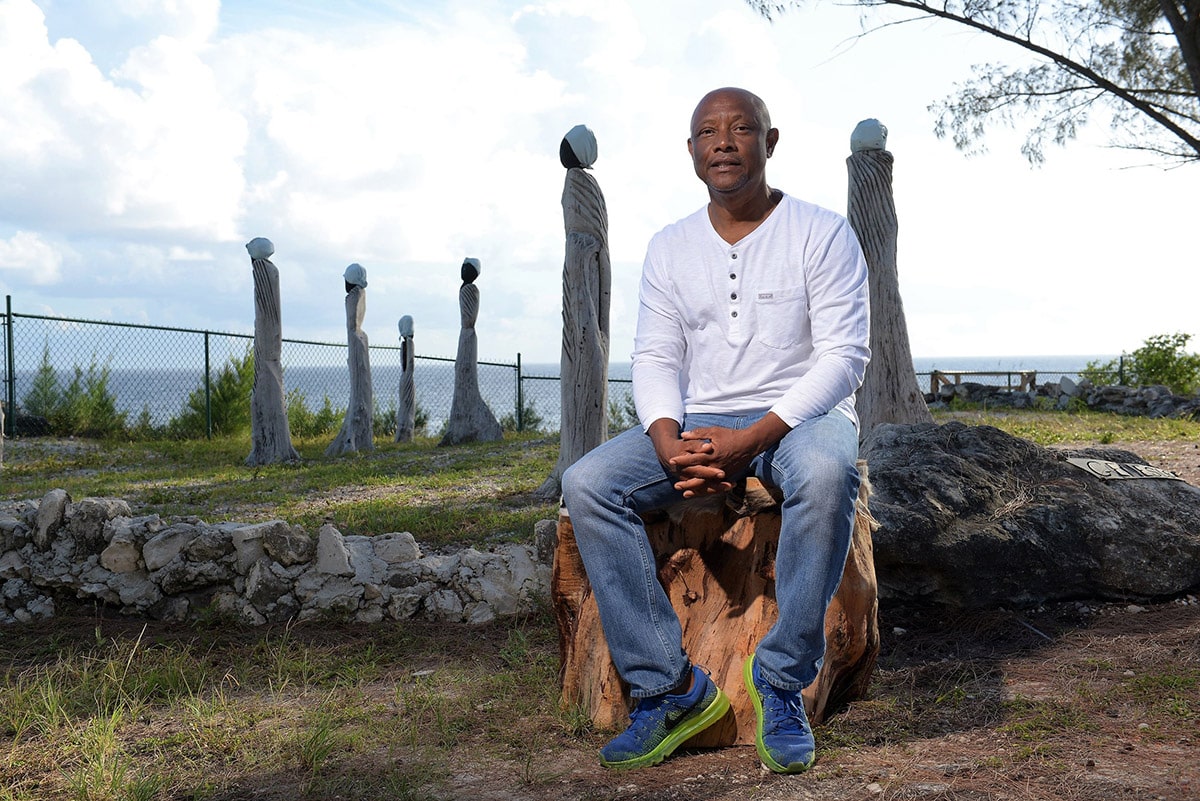 Roberts is eager to establish this landmark, which will be another first for him in his quest to provide such contemplative and healing art sanctuaries throughout The Bahamas, especially during these times of anguish and uncertainty. "As artists, we are extremely conscious of the importance of making these creative statements in public spaces. This has been my mission since 2006 when I created the first Sacred Space with Tyrone Ferguson at Clifton Pier, followed by the second on Blake Road, and others throughout the Bahamian archipelago. People naturally seek hope and healing, and I am thrilled that I am able to use my talents towards this greater purpose."
"We are humbled and honoured that Antonius will be gracing the property with this Sacred Space. What an amazing preview event for the TS Tour!" enthused gallery owner, Pam Burnside. Since we will videotape his installation, the TS weekend patrons will also be able to enjoy the experience."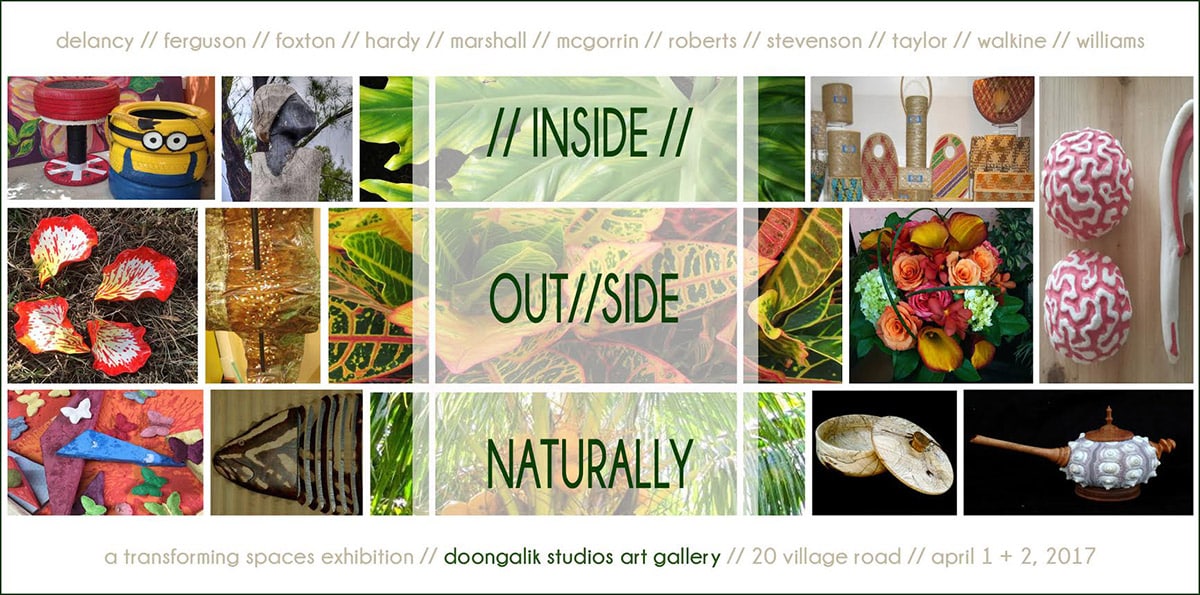 Roberts' Sacred Space will stand amongst the garden along with the artwork of six additional artists including two ceramicists, a floral designer, a straw haute couturier, a multi-media artist, and a paper artist. These outside exhibits will be complemented by the works of three wood turners whose wood creations will be on display inside the gallery. The Doongalik TS2017 Exhibition will remain on display until Wednesday, April 26. Gallery hours are Monday to Wednesday, 10am – 4pm.
Tickets for the Transforming Spaces Tour are available for purchase at Doongalik Studios and The Place for Art, the National Art Gallery of The Bahamas, and Hillside House. Much more information can be found on the TS website at www.tsbahamas.com.