By Keisha Oliver
At some point in time those who have enjoyed a window seat traveling to or from The Bahamas by air have marveled at the amazing views. Without a doubt, these aerials of an archipelago stretching along the Atlantic capture our islands in all their glory. For emerging documentary photographer Allan Jones, these snapshots are everything. Their vast beauty and complexity are the focus of his debut exhibition 'A Gull's Eye View'.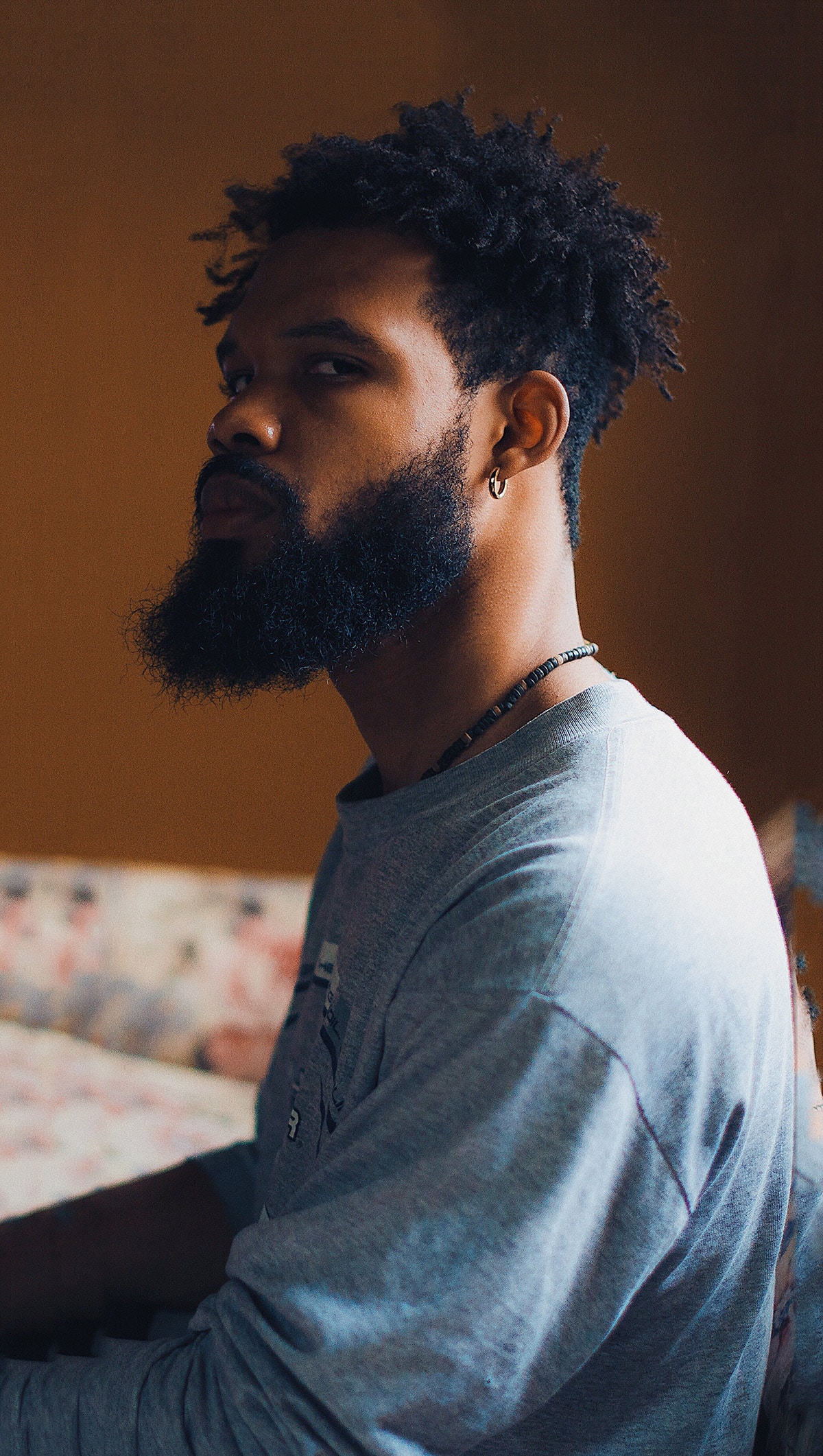 Portrait of Allan Jones.
Jones is a self-taught photographer who discovered a creative outlet in his love for art and science when he bought his first camera in 2011. Working primarily in digital photography with interests in portraiture and journalistic imagery he has established an urban style and candid approach to explore narratives of identity and the environment.
During his year-long project that started in 2016, Jones used his travel time between islands to build a collection of photographs that observe abstract qualities and document geographical patterns. Previously only shared through social media platforms, he was invited to exhibit his work at The Pro Gallery at the University of The Bahamas this month.
"I was pleased to be given an opportunity to share the work in a gallery setting. Having the photographs printed to a large scale shifted the perspective and validated the conversations surrounding the project." Says Jones. "The images highlight weather patterns, land masses and detailed shots of the intricate formations that can only occur in nature and are indigenous to our islands. Whether it was Andros or San Salvador, each island radiates uncharted and natural aura that I hope can ignite a passion for conservation."
Concerned with surveying and exploring the environment, Jones' images provide a unique perspective of the relationship of with land, water, flight and photography. Often mistaken as drone shots his use of traditional high-altitude photography changes the way we see and understand the landscape. More importantly, it raises a very interesting question on whether distance equates objectivity. Do we only appreciate home when we are not there? Are we aware of how climate change is affecting our land and seascapes? Have we allowed tourism's postcard image to overshadow our values of the island's reality? These environmental and cultural nuances challenge the perception and appreciation in our imagining of paradise, but these questions are not new to our ongoing public discourse. Dr. Krista Thompson's critical book 'An Eye for the Tropics" and Dereck Walcott's life's work referencing our relationship to sea and Caribbean history through poetry and study the connections have been made clear through a regional voice.
Earlier this month during the 17th Annual International Conference of Caribbean Literature in collaboration with the 7th Annual Critical Caribbean Symposium Series artists, writers, students and academics addressed the theme 'I Goin' Away! I Goin Home: Vernacular Spaces in Caribbean Literary and Performance Arts.' The panel discussions featuring local artists and scholars raised similar parallels to Jones' interest in ecological survival.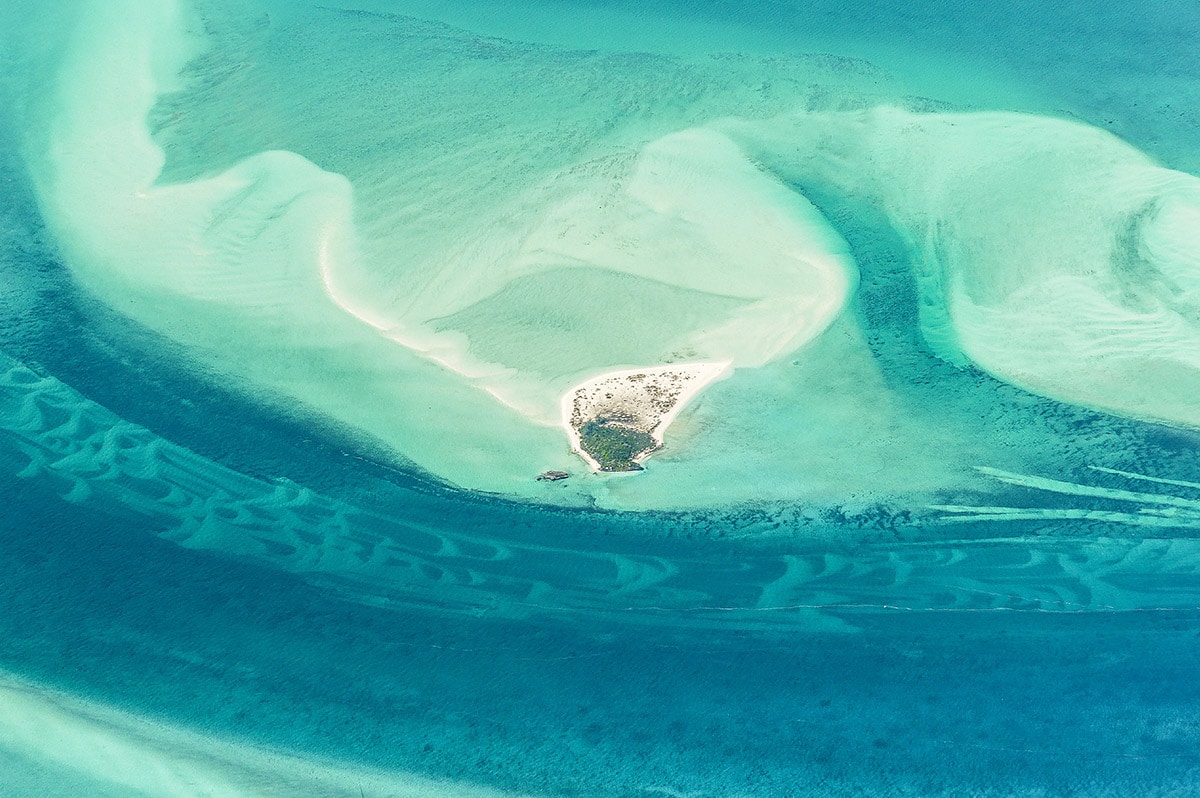 Photography from 'A Gull's Eye View' collection by Allan Jones. 2017
Tamika Galanis a documentarian, visual artist and instructor at Duke University presented her overarching project 'Hacking the Narrative' which examines the complexities of living in a place shrouded in tourism's ideal during the age of climate concerns. One of the sculptural components of the project 'The Human-Coral Hybrids'–presented at the 8th National Exhibition which closed earlier this year–touches on historical and contemporary Caribbean identity with a focus on water. Making reference to the Middle Passage and the role a history of oppression has played in defining our 'love/hate' relationship to the water is supported by Dr. Ian Bethel Bennett, English Professor at the University of The Bahamas. Bethel-Bennett's ideas of "Structuring Paradise" investigates how spatial boundaries and social injustices that deprive residents access to space, land and water only exist to fuel and commodify The Bahamas and other Caribbean countries as servants to a privileged toursim model.
Although Jones' images capture the beautiful and the breathtaking, they also exist as a reminder that these spaces and views will change resulting from a myriad of societal and global issues. The questions art, literature, science and public discourse will continue to raise are the hows and whys, but as an island people we should ask ourselves what are we doing to help maintain and preserve this tropical charm?
'A Gull's Eye View' will be on display at The Pro Gallery until Sunday, November 19th. For more information about the exhibition an upcoming events follow the gallery on social media or email [email protected].