Transitions affect us all. As creative people, we are often faced with a crucial point in our lives of major transformation, and coping with change is fundamental to our survival. For Bahamian art educator and practicing artist Marco Mullings this year, he found himself at a turning point where he needed to figure out what was next.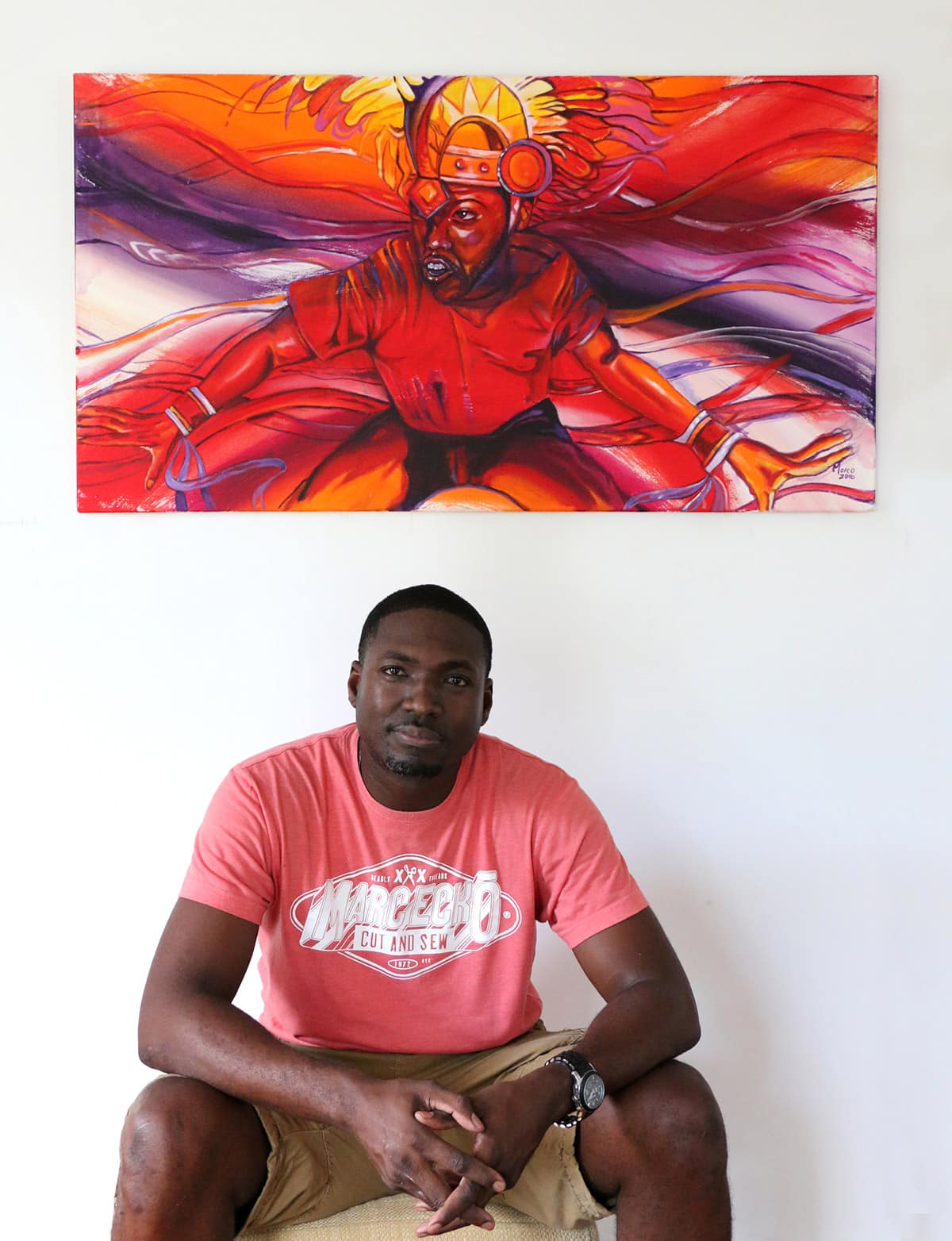 After a period of soul-searching and responding creatively to his new reality, Mullings realised the importance of sharing his journey with others. His solo show 'Flame, Feel The Passion' opened on Wednesday, July 20th at Queen Street Gallery and features a collection of vibrant acrylic paintings on canvas that mimics a medley of emotions and a story of naked truth.
Unlike his past shows, this one marks a defining point in his career with his decision to take a new conceptual approach to art, one of transparency and accountability. By embracing an intimate personal voice, Mullings introduces us to an open dialogue where the art reflects his emotional contemplation through recent struggles concerning life, love, and relationships.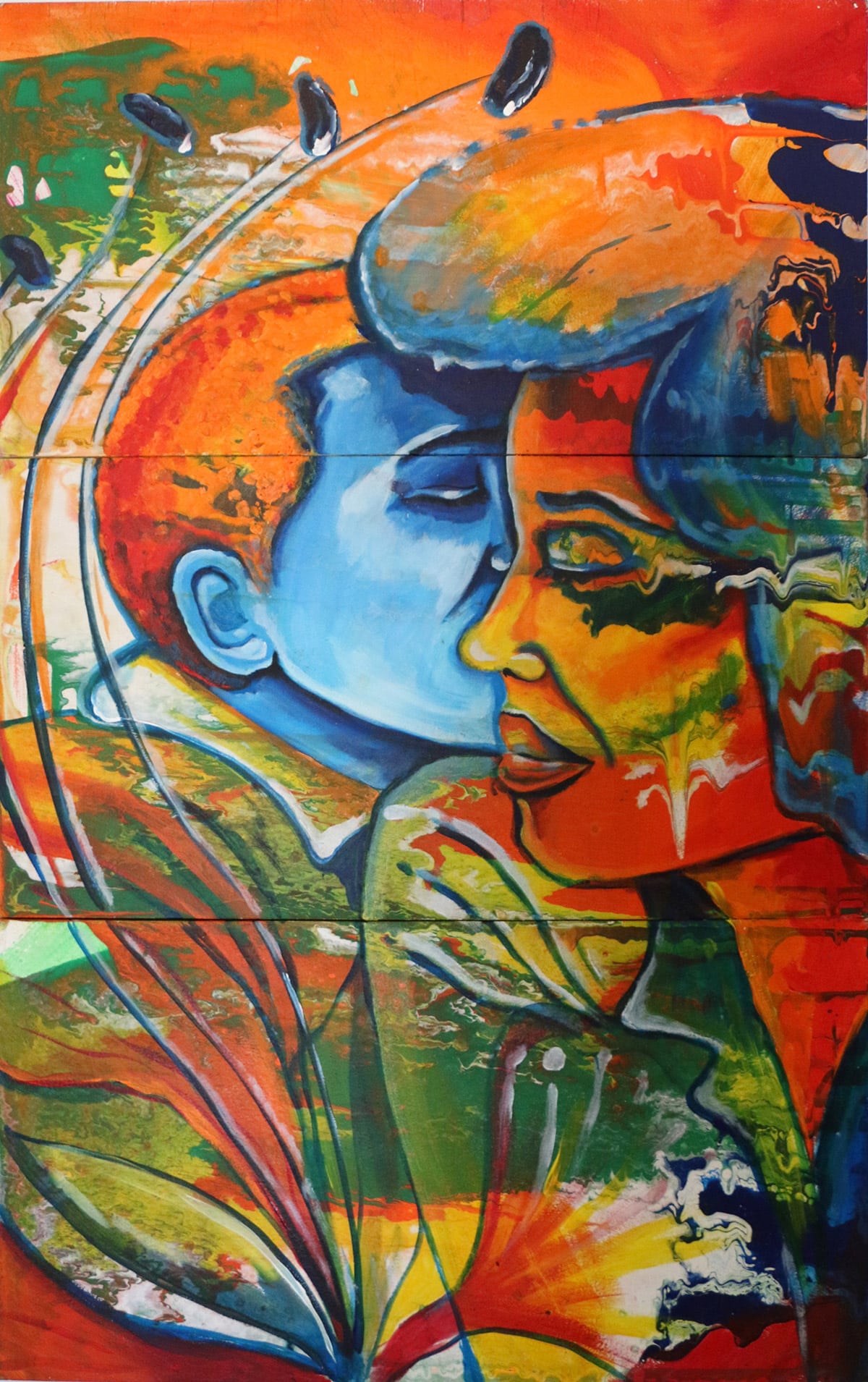 "I truly feel this work represents a significant period of my life that reminds me of 'Picasso's Rose Period.' As artists, we are often passionate about our work, but for me, every piece in this collection is special because it expresses a feeling and reaction that is tied to this difficult period of my life."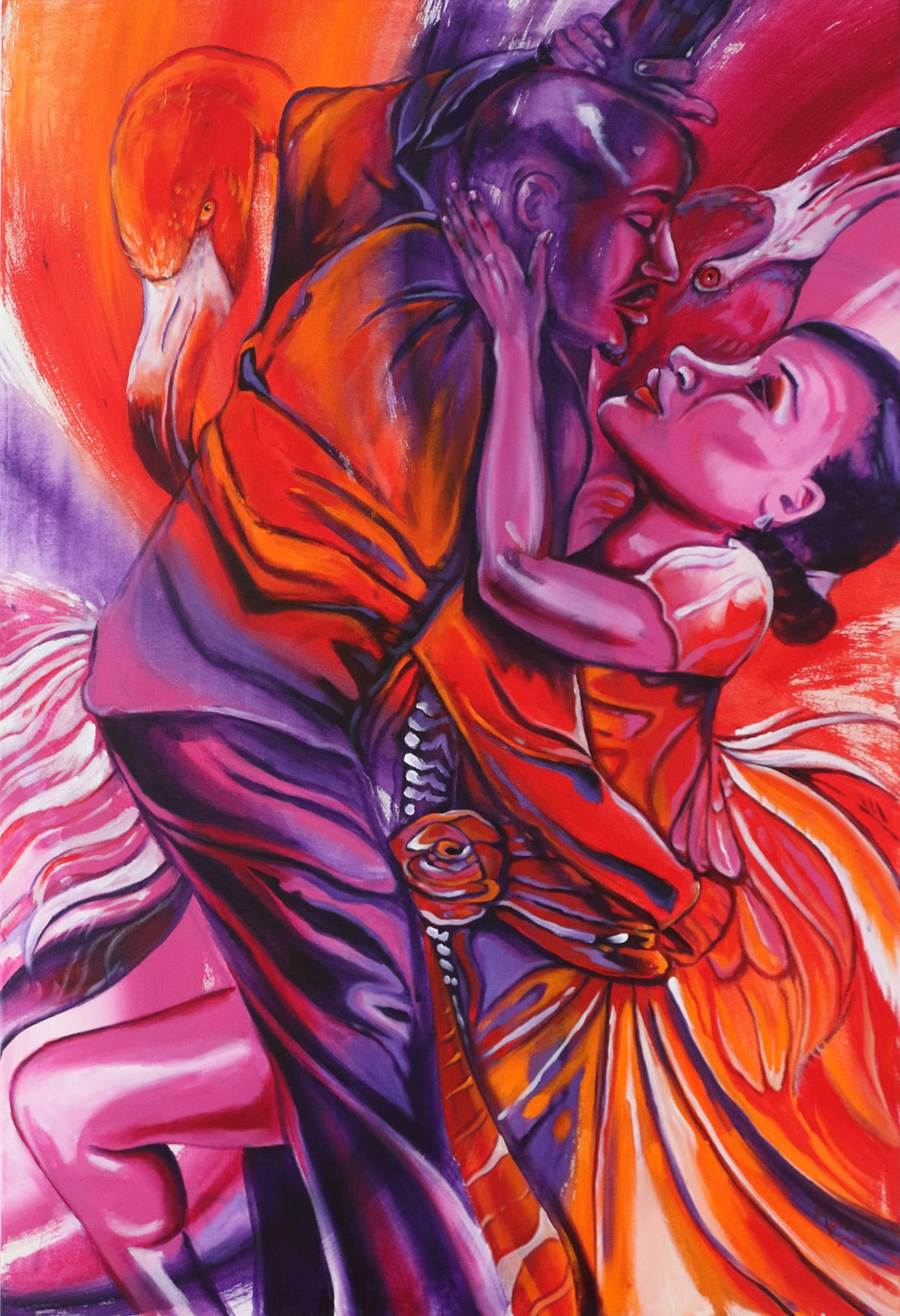 As an educator, Mullings has made it his life's work to demonstrate to students and budding artists the importance of using their creativity as a positive outlet. The struggles had brought him to a point where he rarely found time for his art, and when he did, there was a certain disconnect, where the energy and commitment wavered. Human connections lies at the root of the work and in keeping with his artistic style – depicting spirited and vibrant displays of Bahamian culture – this body of work is one of reflection and renewal and captures intimate moments that allowed him to appreciate life and those close to him.
Each piece rich in colour and grace revisits an experience or relationship Mullings used as a means to refocus and overcome his adversities. "Flame," a painting that depicts the warm embrace of love and unity contrasted by the cold struggles of his past is central to the show as it personifies the tensions in the internal battle to break away from his old self. A continuation of this narrative is seen in "Body Heat" as it takes a closer look at the intimacy of two individuals enthralled in the art of dance.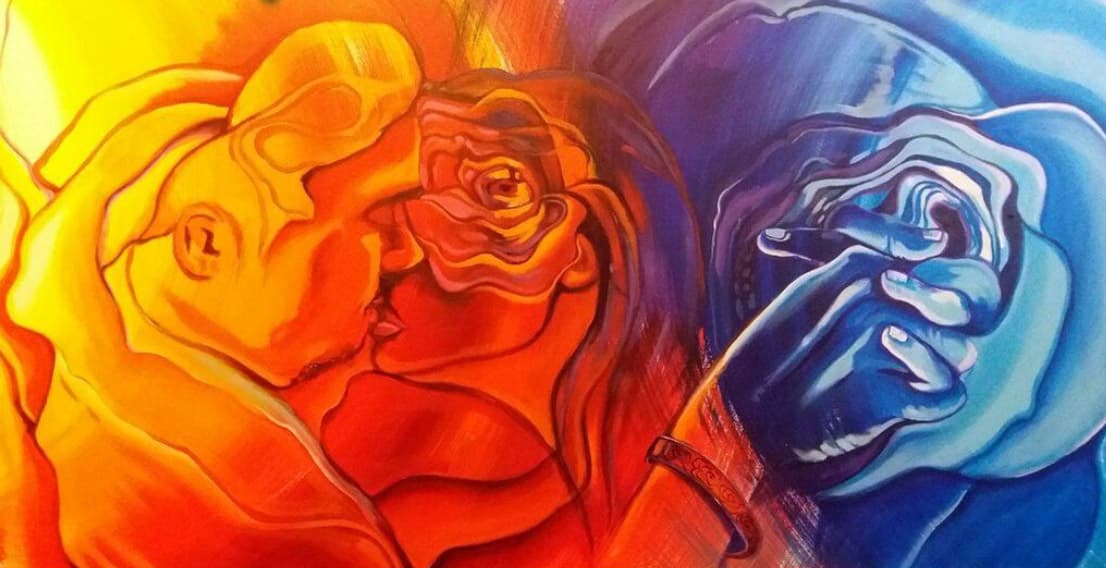 Mullings also takes us to distant memories in "Eternal Flame", a painting of a mother and her son, illustrating the close connection he has with his mother. Mullings said, "My mother has always been a central figure and great support throughout my life and career as an artist." The stories and inspiration behind the work consider the vulnerability of a man and an artist in search of coping with rekindling lost passion and curative stories not often shared. We now see him and his work at a critical point, a product of his decision to return to the canvas not as a form of duty but in search of recuperation and solace. It was there that the making of art became the healing process; less about execution, but invested in a journey and driven by a desire for something new.
Mullings hopes that visitors to the show are inspired by the artwork's testimony to revisit areas of their lives where they may have lost enthusiasm for the things they once loved. The show will be on display at Queen Street Gallery until Fall 2016. For more information or to arrange gallery visits contact Marco Mullings by email [email protected] or telephone (242) 436-3865.a