As we approach our 43rd year of Independence, the concept of motion is all too apt. When we think of legal and political motions, the notion of movement itself implies some sort of progression. No matter the circumstances, in the same way that water always flows and finds its way to the ocean despite the obstacles in the way, so it is that Antonius Roberts' most recent exhibition, 'Motion' at his Hillside House gallery on Cumberland Street, intends to evolve Hillside.
The exhibition is currently open for viewing and Hillside will be ringing in the eve of our Independence today, Saturday, July 9th from 12:00pm to 5:00pm with an intimate, casual gathering. The works – abstract acrylic paintings on rag paper and canvas – are replete with a sort of restless energy and sense of urgency, as is one of the motifs of action-paintings.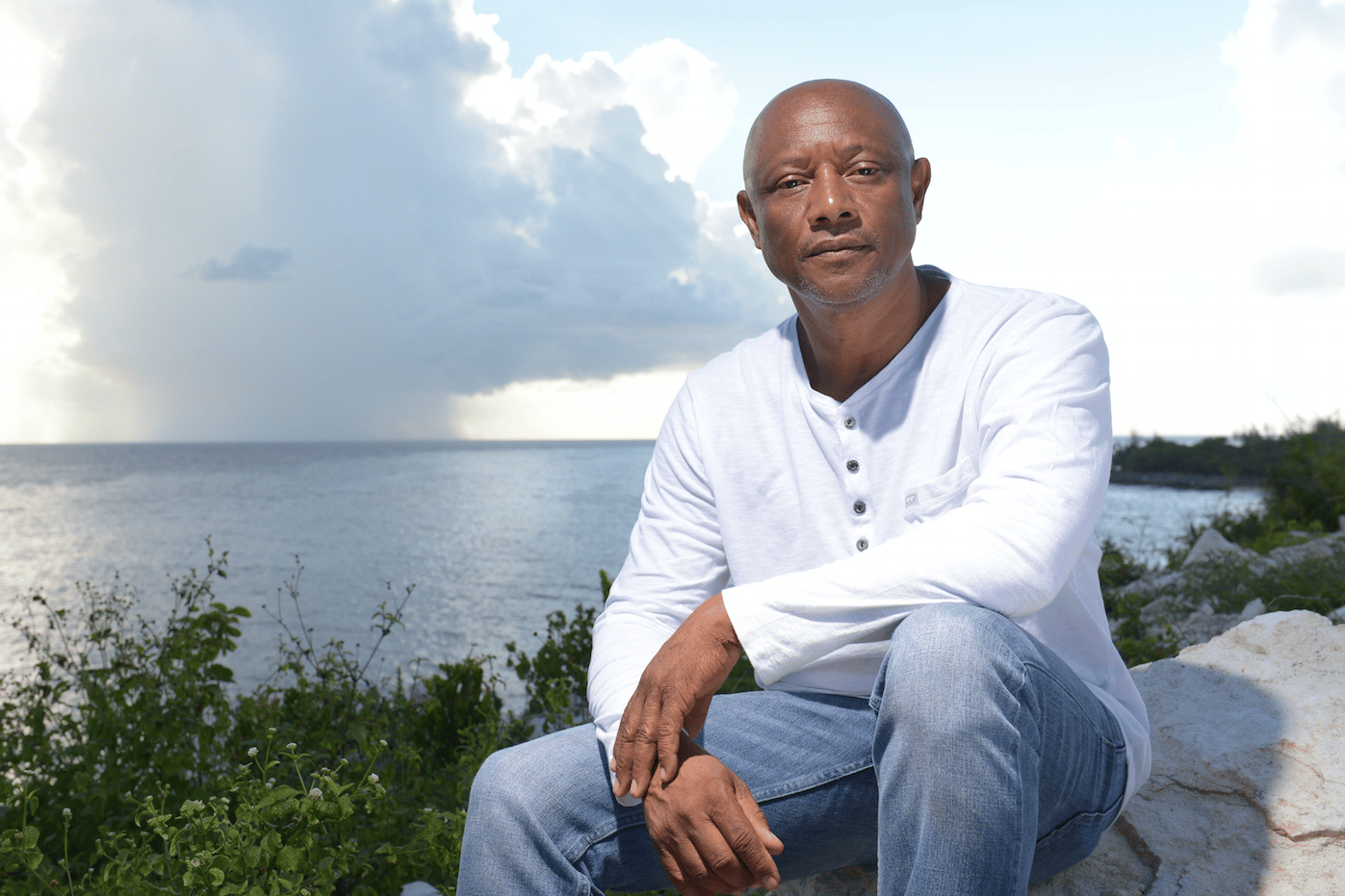 For Roberts, they are very much about process, as paintings in this genre are – about energy, the movement of hand to brush to paint to canvas. It is about the physical nature of painting, the flicks of paint, the purposeful strokes across the surface, the area tension and the performative nature of moving paint.
There is initially a sense of irony then, when Roberts tells us that the starting point of these works came from tranquil moments by the sea. "I've been doing a lot of soul-searching. Just walking and enjoying the ocean and having these meditative moments, so I wanted to capture some of those points, not in terms of a description of those moments, but in terms of the feel of it… the flow of the water, the effect of the light, and the whole movement."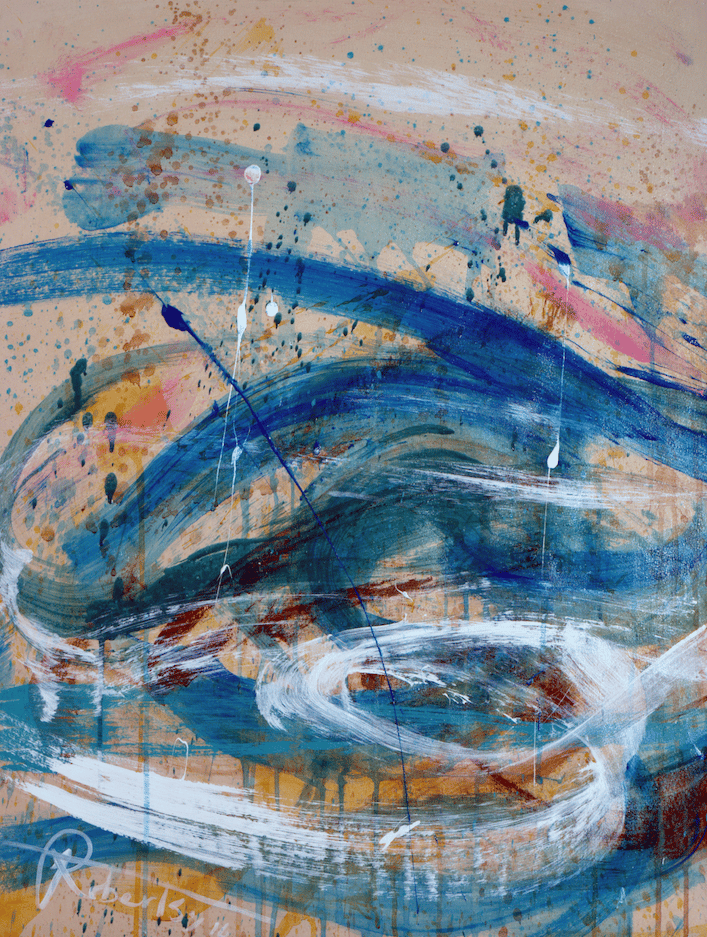 The liveliness and enthusiasm of the works initially appears to belie this idea of calmness and meditation associated with the ocean. However, we often forget that water is not always calm. Water, in its varying states, is a common theme in Roberts' practice, and the pieces that comprise 'Motion' show us the more tumultuous side of it. Water is not always calm and smooth, it is in constant flux; smooth, rough, clear, muddy, and the work reflects this back to us as the artist faces the daily changes in his movements and perspectives along the coast. They are almost baptismal for Roberts.
Motion acts as a way to cleanse himself of the weariness and heaviness of dealing with work based on socio-political commentary for so long. Now, he is flowing instead toward what might initially appear to be a new trajectory in some ways, but in actuality he is revisiting a slightly less complicated time of making work when he first started to engage with abstraction earlier in his career. "It's almost like a spiritual reconnection for me. The light, the rhythm, the feel, and the colours are very much about my appreciation for the beauty of the place where I exist. One cannot help but to celebrate the beauty of The Bahamas, but have we become so engrossed and engaged in the social commentary and what is happening politically that we've lost sight of that."
He stresses that the work is not political in this sense, but ironically it is within this dialogue that his criticism of the negativity we obsessively try to unpack in the Caribbean, the work then becomes tied in with all the social commentary through its rejection of it, and through his choice to focus on the positives. Further, with his intentions to open up the space and dialogue with fellow Bahamians on key markers about our nation that not only keeps people coming back despite our issues, but also why it is easier for some to prosper here than others? It is apparent that though he wants to shed light and positivity, the work has a political function and agency in its regard – as all art for public consumption does.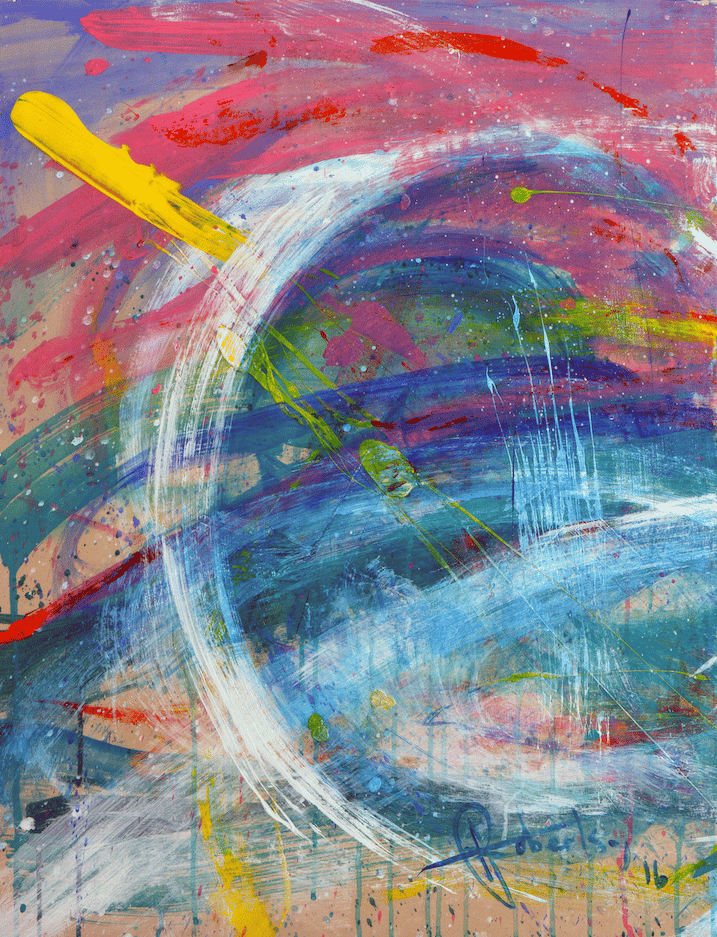 For Roberts, 'Motion' is as much about conversation and progression as it is about the action in the work and the process. It is also inextricably tied up in his ambitions to move the space into a new epoch of sharing Bahamian positivity and inclusivity with the global creative community. Proceeds from 'Motion' will go towards continuing to move Hillside House further along its path. Roberts is hoping for every success to "feed into the concept of motion of evolving Hillside a little further."
Realising the ambitions of setting up Hillside House as a space for 'residency and retreat' is a dream quite close to the artist's heart. "We want to provide people with an opportunity to live within the heart of town and feel it, smell it, taste it and be inspired by it. Hopefully, the experience of spending a night or two here can help to inspire some artists and artisans to further develop their work or to find a sense of peace here."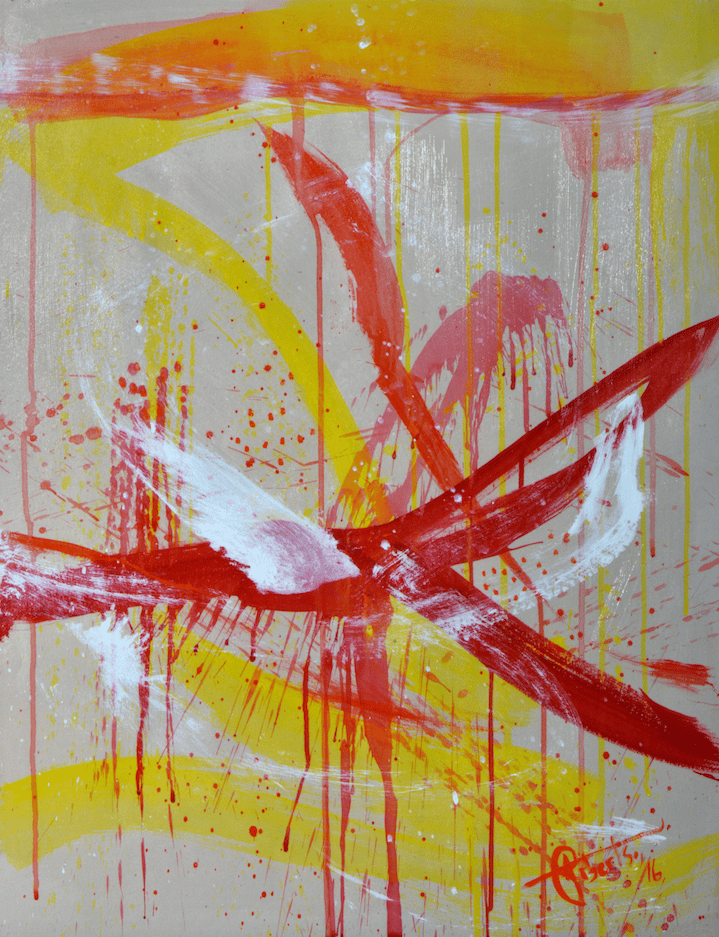 For Roberts, inviting creative practitioners from the region and from the global art world at large to come and engage with Bahamian culture is a way for us to not only be reminded of our potential through another's eyes, but also a way for us to understand ourselves. Through engagement with artists and creative workers from places that are similar to us, or altogether different, we can enrich our art community and our work, not threaten it. It is through knowing and understanding our neighbours that we can begin to have some introspection on a profound level as to what makes us 'us'. In these times of darkness and negativity, it is nice to see someone focusing on the light that often gets dim in the midst of turmoil.
Hopefully 'Motion' will be able to serve as a catalyst and driving force for more meaningful and positive engagement now and in the future: through making, discussion and sincere engagement with our environment without losing sight of our beauty.