Exhibition Title: FOUR
Exhibiting Artists: Gabrielle Banks, June Collie, Jodi Minnis and Angelika Wallace-Whitfield
Location: The Island House
Date: November 22nd, 2018
Time: 5:30pm – 8pm
About: FOUR brings together four different Bahamian contemporary artists whose practices center around an investigation of self, their womanhood, and the known and unknown women around them.
Artwork by Angelika Wallace-Whitfield. Invitation design by Piaget Moss.
The exhibition opens on Thursday, November 22nd, 2018 at 5:30pm, coinciding with the Island House's featured musicians The Jazz Cats, and closes at 8pm.
For more information please feel free to contact Minnis at [email protected].
RSVP for the event on Facebook here.
Participating Artists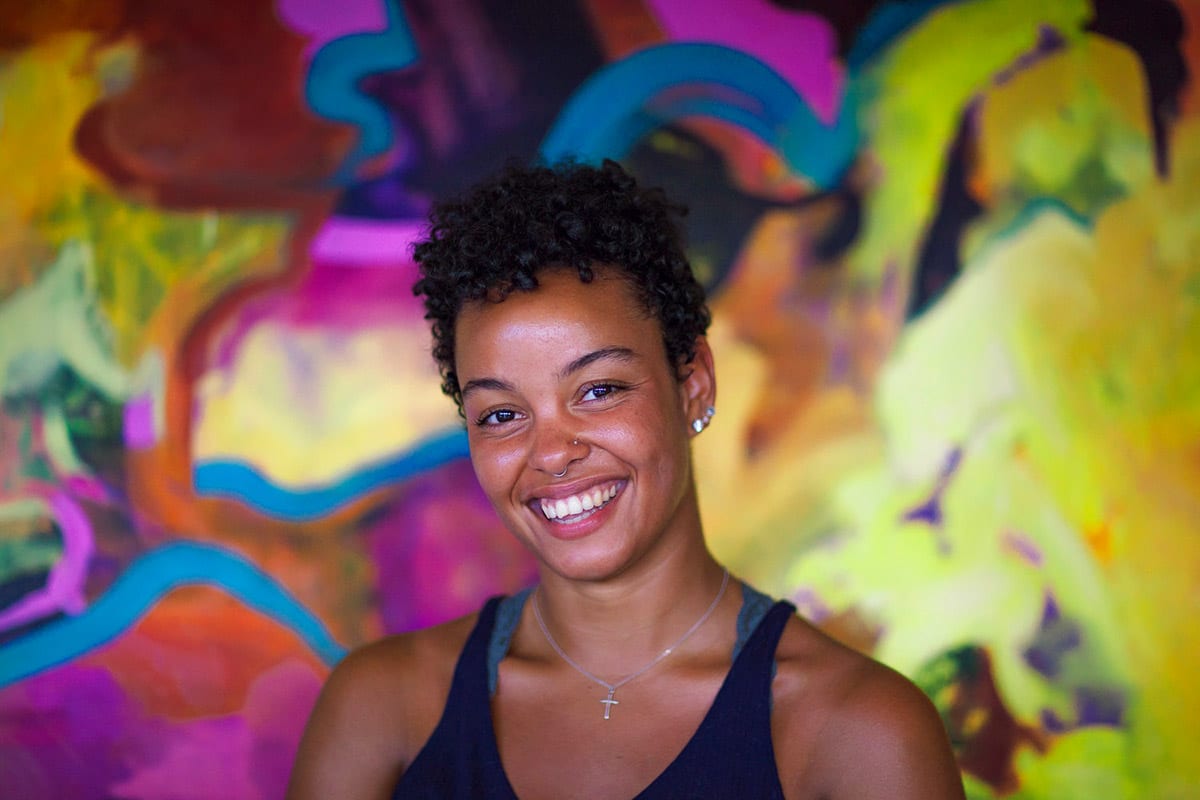 Gabrielle Banks  
ARTIST STATEMENT
As of late my work has evolved from a general exploration of race, identity and gender to one
that focuses on the intimate experiences of my personal life. Each painting functions as a
memory to communicate the complex dynamic between myself and my family. A conversation
of childhood trauma is articulated through an indirect imagery or symbolism of sentimental
objects. This transition within the work from conversations solely on race and gender, was sparked by a personal need for a deeper connection with the paintings. Ultimately my previous work felt impersonal as it was catering to a general audience, and not a unique reflection of my personal experiences. The paintings felt more like an artistic and societal expectation rather than an exploration. Therefore the paintings Momma and Poppa serve as a transition and an attempt to develop a deeper relationship between myself and the work.
BIO
Gabrielle Banks was born in Nassau, Bahamas in 1997. She currently attends the Rhode Island School of Design and will be graduating in 2019 with a BFA in Painting and a minor in Art History. Since attending the school of design, her work has evolved from being solely an observation of the human form to one that inherently explores issues of race, identity, and gender. Her previous paintings correspond directly to her experiences of not only being a woman, but also a woman of color. However, throughout this body of work Gabrielle has explored new ways of representing the memory of her childhood dynamics and family trauma. She has transitioned from solely focusing on the functionality of a painting through color, to thinking of painting as a form of therapy and emotional communication. Gabrielle is currently attending the Slade School of Fine Art in London to continue developing her practice and current body of work.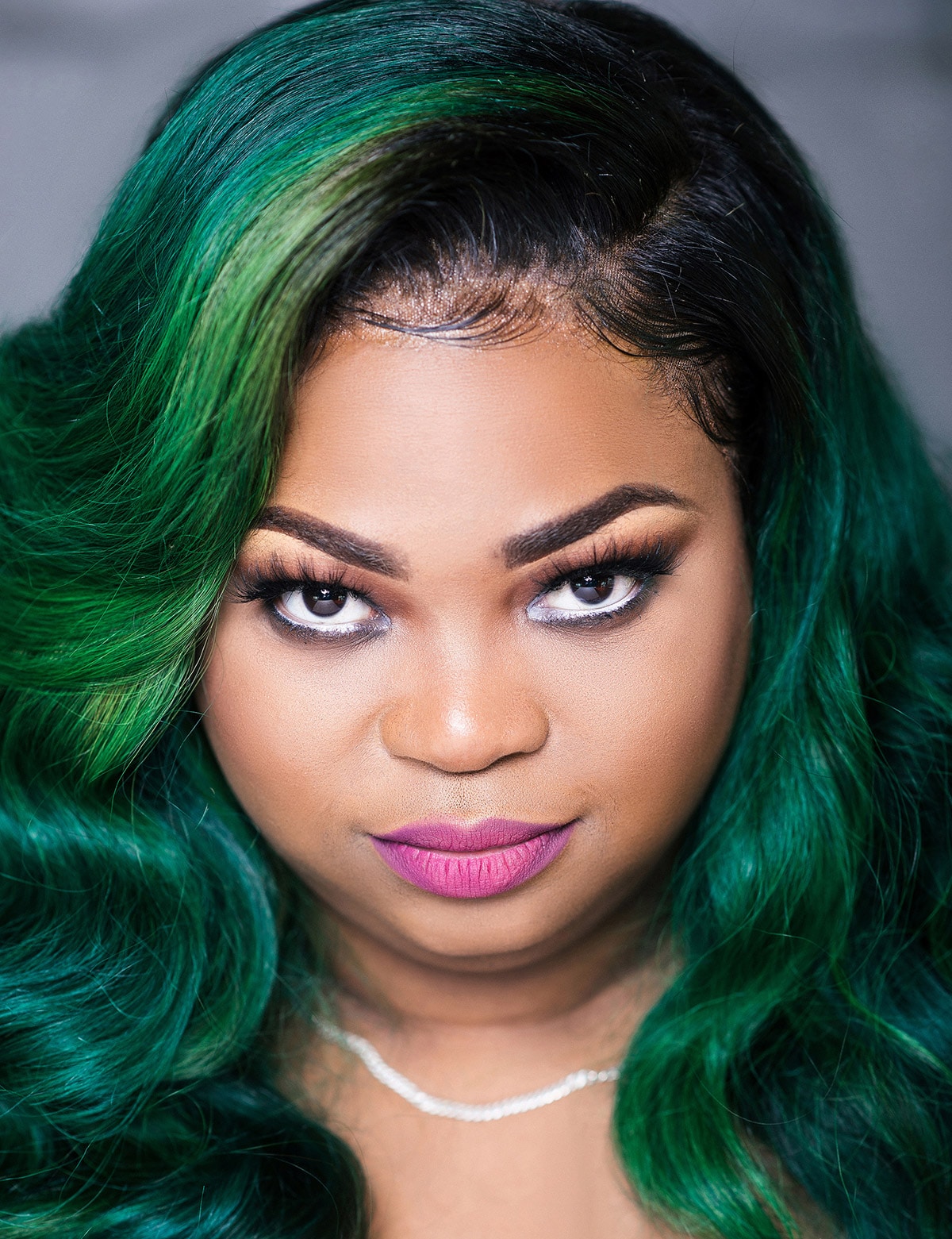 J. Collie
ARTIST STATEMENT
It is essential for me as an artist to represent dark beauty, just because it is the type of beauty that many who has it feel they need to change or adjust themselves to an idea that doesn't exist for them. When the daily images that you see of yourself are non-existent or negative, it does something to your psyche. Seeing yourself represented gives you the confidence to reclaim your space while saying "look at me, I exist" Everyone should be able to see themselves in a positive light and given a platform to tell their stories.
I believe by painting beautiful, confident women practicing self-care and self-love, I am taking back the pen (in this case the brush) and writing a more empowering narrative.
BIO
June Collie was born in 1986 on the island of New Providence in The Bahamas. Growing up with hard-working parents who include her naturally creative mother, Collie knew she wanted to create art.  She started her art career while studying at The College of The Bahamas, exhibiting her paintings in local art shows and festivals from 2010. Still studying at the college, Collie became interested in film and photography. Realizing, that she can also use filmmaking and photography as a way to express herself, Collie produced four short art films in six months. With the help of colleagues, close friends and family support Collie gained confidence and had her first solo art film show called 'Situations.' After graduating and with this new found confidence, she went back to her first love, painting. She started to experiment with a unique painting style. Now, with this fresh, bold eye and playful spirit, Collie has created artworks that are luscious in subject and traditional in technique. She has allowed her inspirations to come from her surroundings, her comic family and her personal dealings with life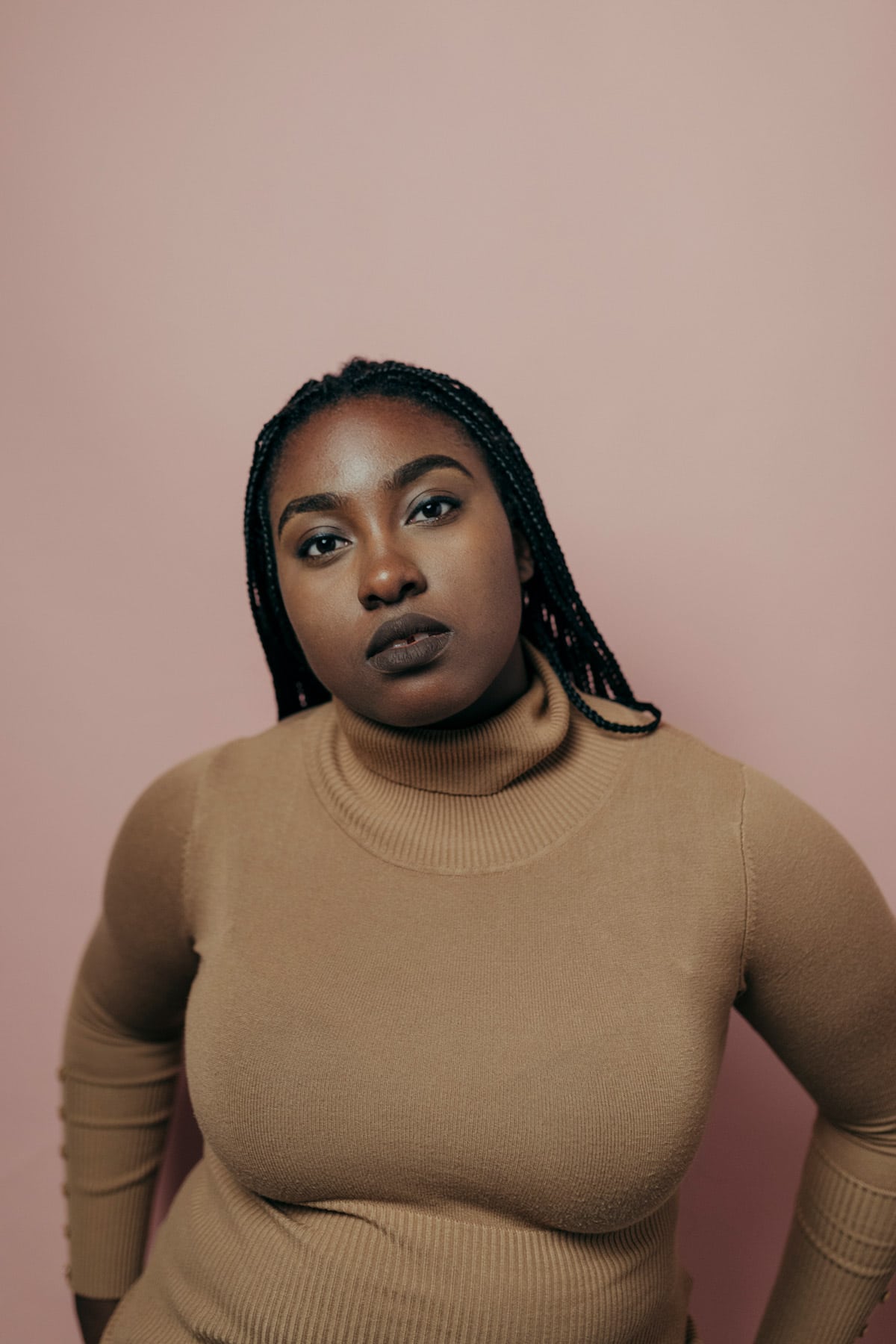 J. Minnis
ARTIST STATEMENT
As a continuation of the Intimacy series, this body of work focuses on the intimacies of self. Although the artworks are not isolated to oil paintings, this work touches on the complexities of the body and the investigation of such. The body changes and becomes unrecognizable to its host. My body became unrecognizable, and hopefully through this work, I am reintroduced to this skin.
BIO
Jodi Minnis, born 1995, graduated from the College of The Bahamas with an Associates of Art: Fine Arts in 2015. Currently, Minnis is pursuing a Bachelor's of Fine Arts in Painting and Drawing at the University of Tampa. Having exhibited in the United States, the Caribbean and Australia, Minnis produces inter-disciplinarian artwork focused on Bahamian women and identity juxtaposed to Bahamian culture. Minnis has worked at the National Art Gallery of The Bahamas and the Central Bank of The Bahamas Art Gallery. She was awarded the Popop Junior Residency Prize in 2014, and participated in the Caribbean Linked III residency programme in 2015. Minnis was also nominated for a National Youth Award (2015) and a Bahamian Icon Award (2016).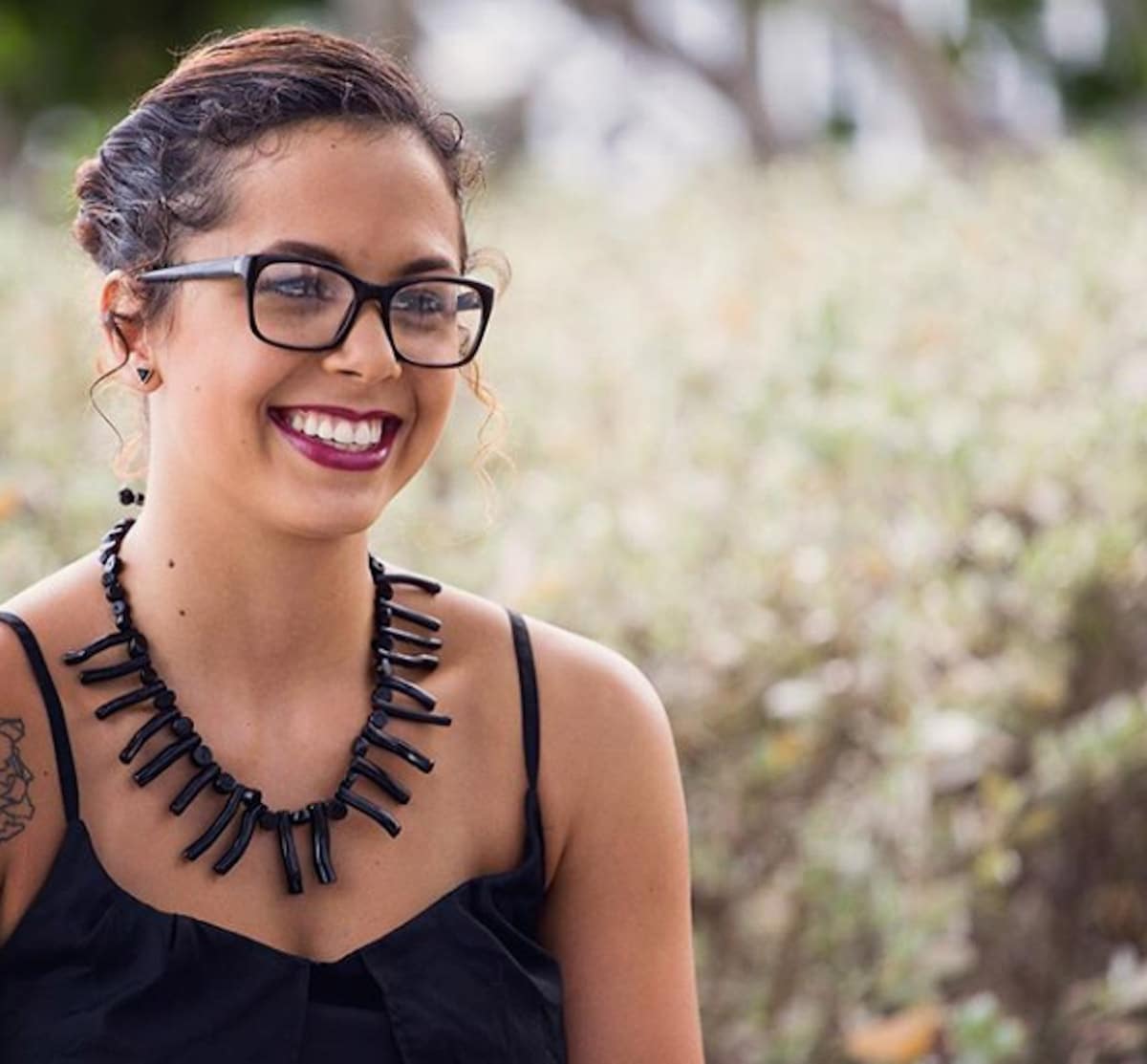 A. Wallace-Whitfield
ARTIST STATEMENT
Unruly will make space for the visuals of the inner desires of young adult women in 2018; the things we are told to silence. Unruly will reveal the emotions that the public doesn't see. "Un-" is used to apply the opposite meaning to a word. Naturally as a prefix meaning "not", in most cases "un-" applies a negative connotation to a word.  A word like "unladylike" paints that characteristic as disagreeable, instead of embracing it. "Unruly" makes reference something or someone resisting rules or governing. Although normally cast in a negative light, I'd like to elevate the unruly and give precedence to the unladylike, yet natural and banal, hidden visuals of everyday movements and emotions of a woman. Through this body of work, I hope to elevate optics from the banalities of everyday life, using exclusively female subjects. I have depended on the women in my circle to sit for these paintings and their lives for the narratives.
BIO
Angelika Wallace-Whitfield, born 1993 in Nassau, Bahamas, attended The College of The Bahamas where she studied Fine Art. Her interest in art began when she participated in after-school art classes with Sue Bennett-Williams during her primary and secondary school years, where she later assisted Bennett-Williams as an art teacher. She has worked as a curatorial assistant at the National Art Gallery of The Bahamas and as the curator at the D'Aguilar Art Foundation. Over the years, Wallace-Whitfield has participated in numerous group and solo exhibitions. In 2017 she graduated from the University of Kent, Canterbury, U.K. with a BA honors degree in the History & Philosophy of Art, and later that year joined Lyford Cay International School as a middle school art teacher. Wallace-Whitfield is now the Curator at the Central Bank of The Bahamas.