Hello, my name is Sherkeem Rahming and I am 16 years of age. I am also a proud member of the student body of Charles. W. Saunders Baptist School located on Jean Street. I am an aspiring artist who also finds interest in photography and music but art revolves around everything, which is why it is my passion. As a requirement for my school, I have been assigned to do job training at any local constitution which interest me most so I made my decision to work at the National Art Gallery of The Bahamas because of my interest and recommendation from my art teacher.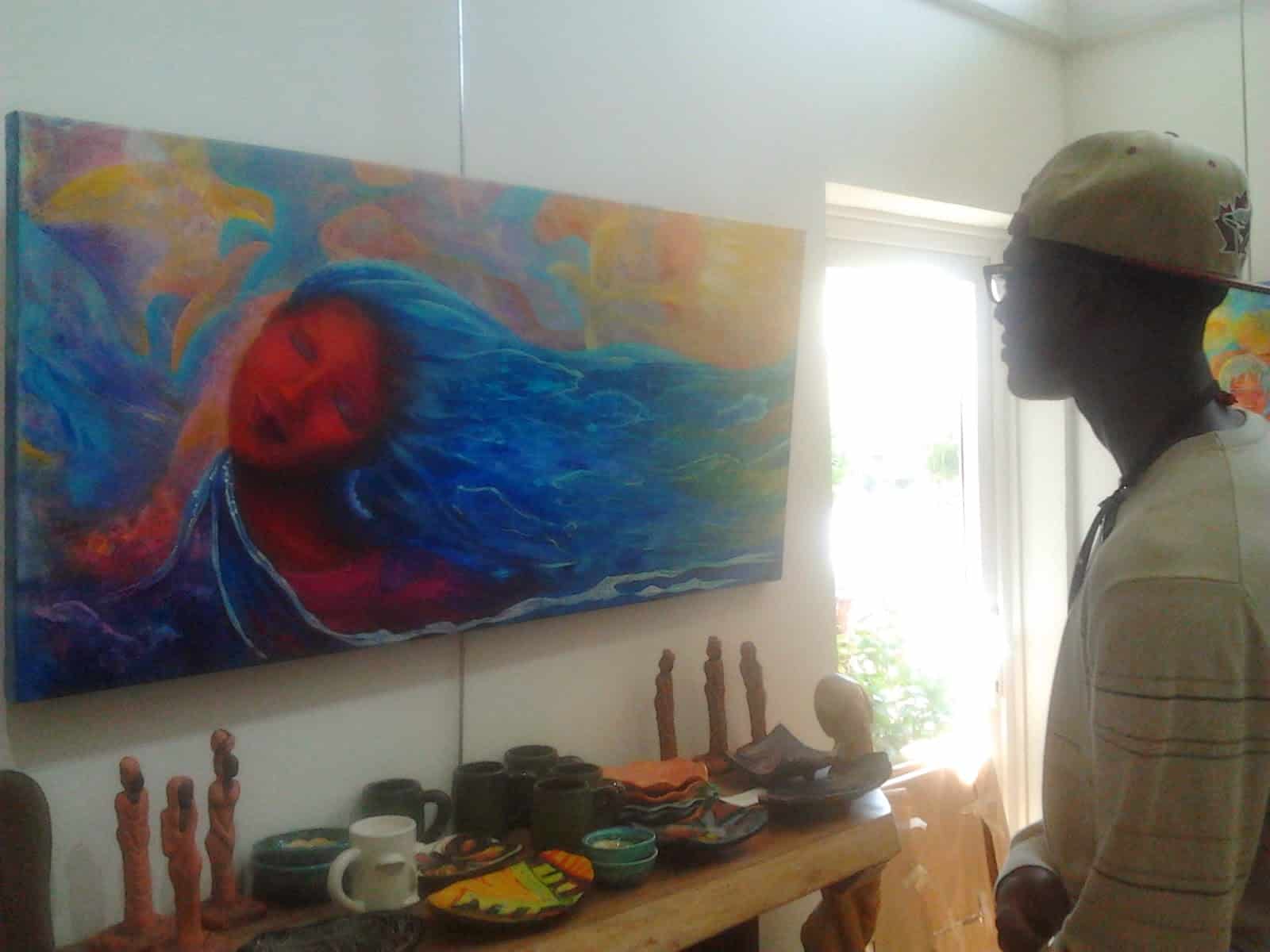 This job training experience duration is with a week time (5 days). Based on my performance an evaluation form will be filled out by my superior and it will be returned to the school. My superior insisted that I do a blog pertaining to what I've done and learnt in return for the evaluation form. Based on my assignments given to me, I've learned many things about The National Art Gallery of The Bahamas, The Artist and their paintings, The Central Bank etc, but firstly I'd like to give my known information about the artist, Kishan Munroe.
Kishan Munroe is an internationally known Artist from Nassau, Bahamas. At the age of 18, Mr. Munroe pursued his career as an aspiring artist, double-majoring in Painting and Visual effects at the Savannah College of Art and Design, he successfully completed his undergraduate work with honors in 2003. He had also completed his graduate studies in Painting in 2005. In doing so, Mr. Munroe's work has been exhibited internationally and has claimed many awards from the Bahamas his college etc.
For my opinion of Mr. Munroe, I see him as a traveller who studies his art and gathers his information based on what his next piece will be on. Kishan's most recent Paintings and photography was entitled "Swan Song of the Flamingo, It took him 3 years to complete this theme. The theme was entirely made based on the history of The Sinking of HMBS Flamingo and its Roots in United States, Cuba and Bahamas relationships. The sinking of HMBS Flamingo is an historic and grief memory for Bahamians.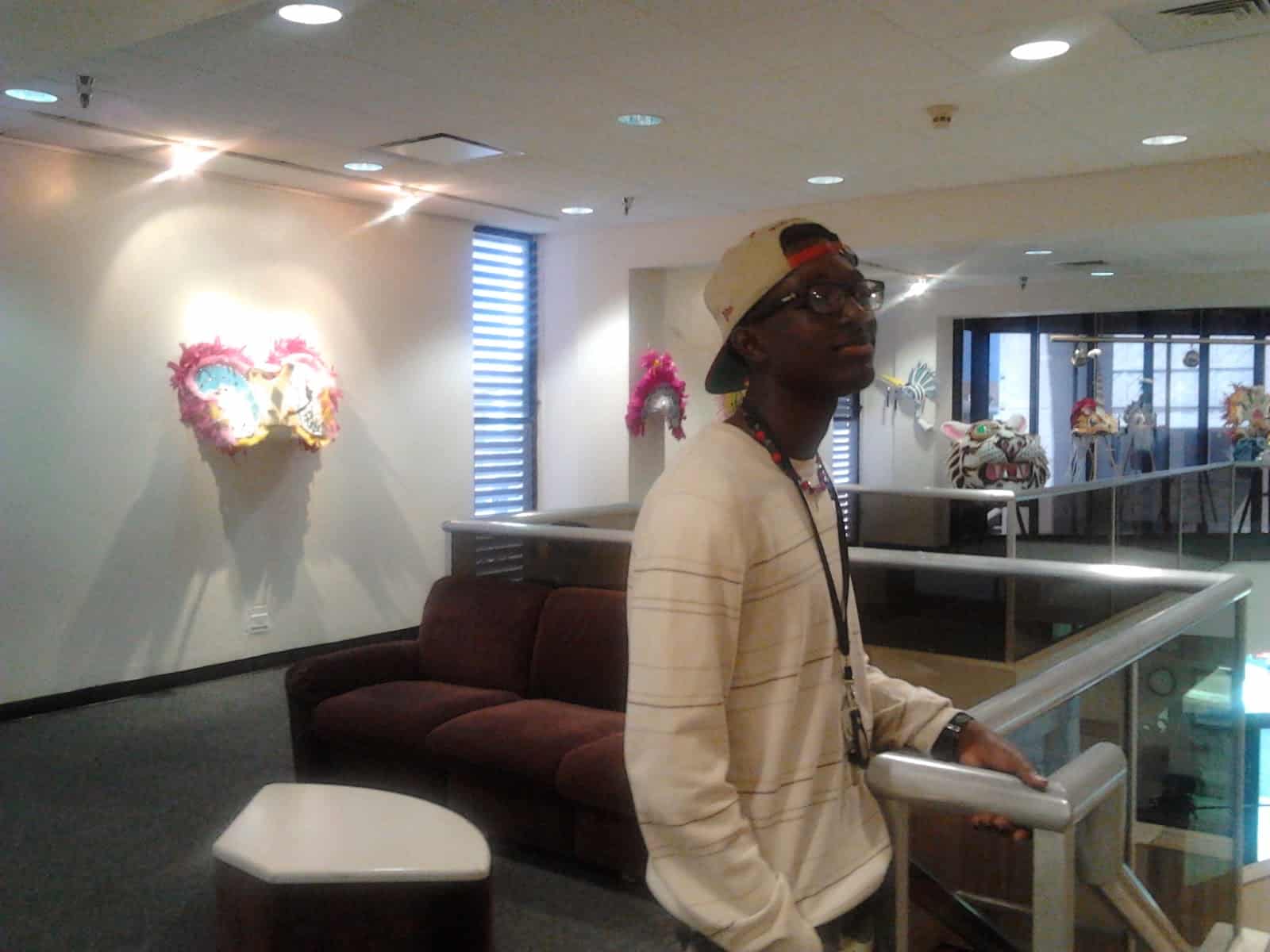 During this incident, Cubans were illegally fishing (poaching) in Bahamian waters but restrained and ignored when Bahamian marines sent out orders to stop, with no response Bahamian marines disabled the Cuban vessel and discovered 3,000 pounds of fish lobster and conch onboard. On the way to Cay Santo Domingo, Cuban jets seized fire upon the vessel in which the Bahamian Marines were on, Amos Rolle ordered his men to abandon ship but unfortunately 4 of the 19 marines were absent and not to be found by Bahamian and American rescue teams.
On a trip with my superior, we travelled to the Central Bank but on our way there we made a stop to Antonius Roberts staying place at the time, Mr. Roberts is also an internationally known Bahamian Artist with years of experience imbued in his sculpturing hands. He was born in Nassau in 1958 and he received his BFA in Painting from Philadelphia College of Arts. He played a major role in the restoration of Villa Doyle as it progressed to being The National Art Gallery of The Bahamas. Over the years of sculpting and painting, Mr. Roberts as grown to be a prestigious award winner internationally and locally, whether its being invited to participate in an event or doing it just for the feel of it, he is always been one to open eyes in amazement.
During 2008, Mr. Roberts had been featured in the documentary film "Artist of The Bahamas". This film explores the distinctive 11 Master Artist of The Bahamas. As of recently, Mr Roberts was working at Baha Mar doing a project, a major resort developer in Cable Beach, embraces his belief conservation and his desire to mentor younger aspiring Bahamian artist. He mentors 12 aspiring craftsmen to build benches out of disregarded wood. Based on given knowledge about Antonius Roberts my opinion of him his clear. He makes use of anything that can be used rather than disregard it and make better use of it. On my experience visiting his place I've noticed all of the chairs and trees in which he had made by hand, making coral out of limestone, all sorts of creative things. He is an adventurous man and likes to explore new techniques in which he can create art with.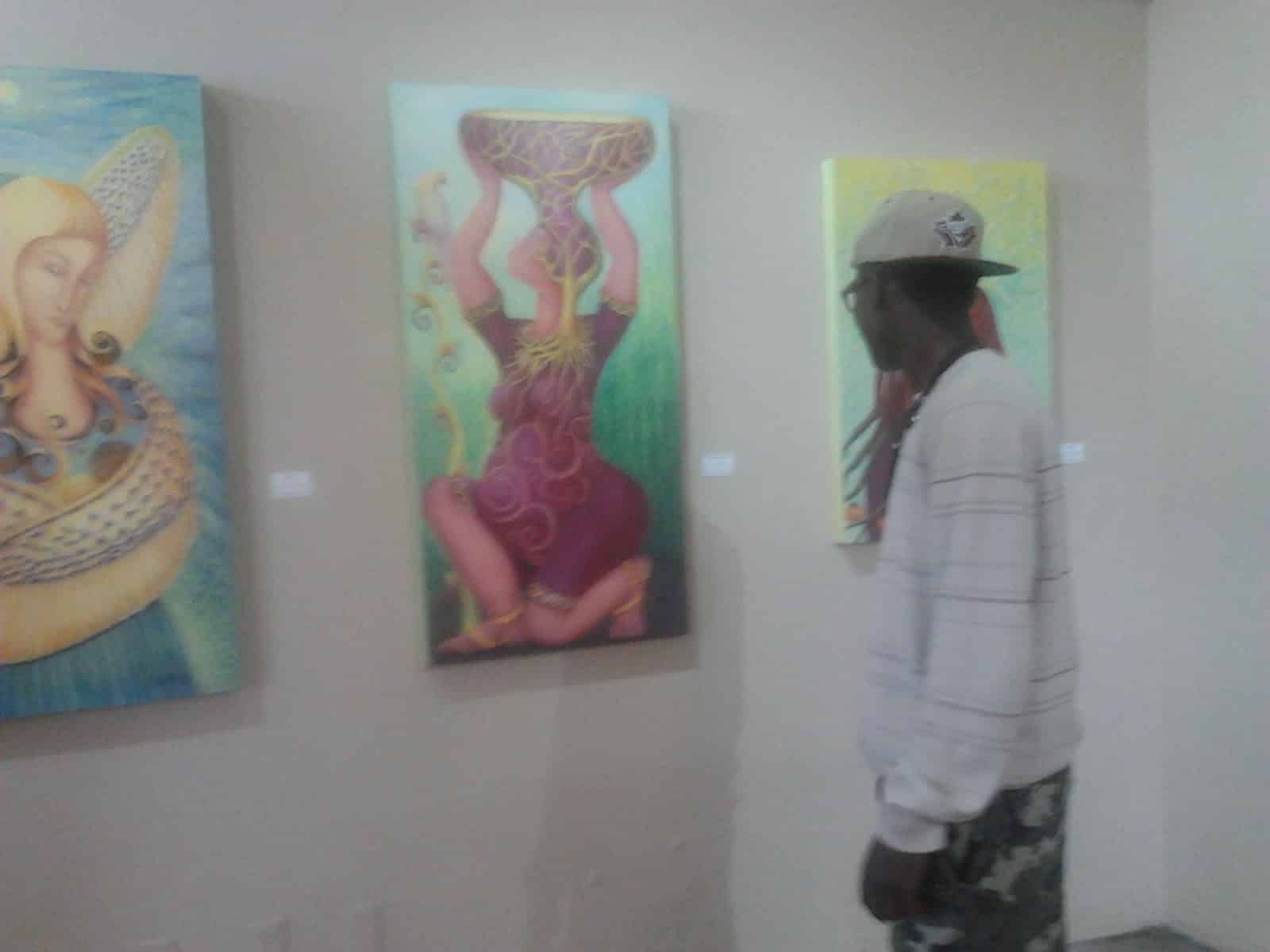 To conclude, based on where I see myself in the future as an artist in different fields, I see my self in Atlanta on SCAD's campus. Surely I've had thoughts about why I would like to go to SCAD. Firstly I would like to state that the actually vision was placed in my head when my teacher, Mr. Rolle had told me about SCAD from then I had imagined myself on their campus all around exploring and learning more about art. Since it was just my teachers opinion I had decided to check out SCAD for myself on their website and on youtube. I am positive there had not been anything I've seen that I had not liked, with an exception of the intuition.
Shortly after my imagination had lead me down the path of pursuing my destination to SCAD my teacher had invited Brandy, One of the administrators at SCAD Atlanta, she had briefly explained to me the courses SCAD provides and how they can benefit you. She was already a nice lady who drew my attention with kindness and a smile, soon realizing she is the one who provides international and local students with scholarships. I found an opportunity which had made me want to go even more. Meeting Kishan, he had also explained to me why I should not get my dreams fixated on SCAD, I should explore more colleges abroad and see where I can get my moneys worth for the things I love to do. With this knowledge from Kishan, I've decided that SCAD will still be my top college for the time being in which I would like to go to but I still will check out other colleges. What will determine if I will pursue my dream of going on SCAD will be the Summer program what they will be having. I will attend and We'll see what all they have to offer.