My love for teapots began when I was a young child and that love further grew when I attended the Rhode Island School of Design in Providence, Rhode Island. It was as a result of one of my major courses during sophomore year that catapult me into the challenge, the pursuit and the passion for making teapots.  The dynamics of my teapots is to make them flamboyant and whimsical, similar to the performances one can view on the Baptist Day parades here in the Bahamas.
To date I have produced over 200 teapots.
The inspiration to publish a book was sparked when a beautiful , talented young lady by the  name of Danielle Bethel ( later Farrington) took a picture of one of my earlier teapots (featured on page 4 of my book).  The image was stunning.  Her eye in capturing the very essence of the teapot and to bring out the character of this inert object was simply remarkable.  Through the lens of her eyes she displayed and photographed the importance ,the significance, the value and the beauty of that teapot against a botanical backdrop.  These images and the work needed to be shared and not catalogue on a jump drive.  The photographs and the works  itself needed to be celebrated.  It has taken over 10 years to publish this book , but finally it is completed.
This book is a small collection of one aspect of my art work.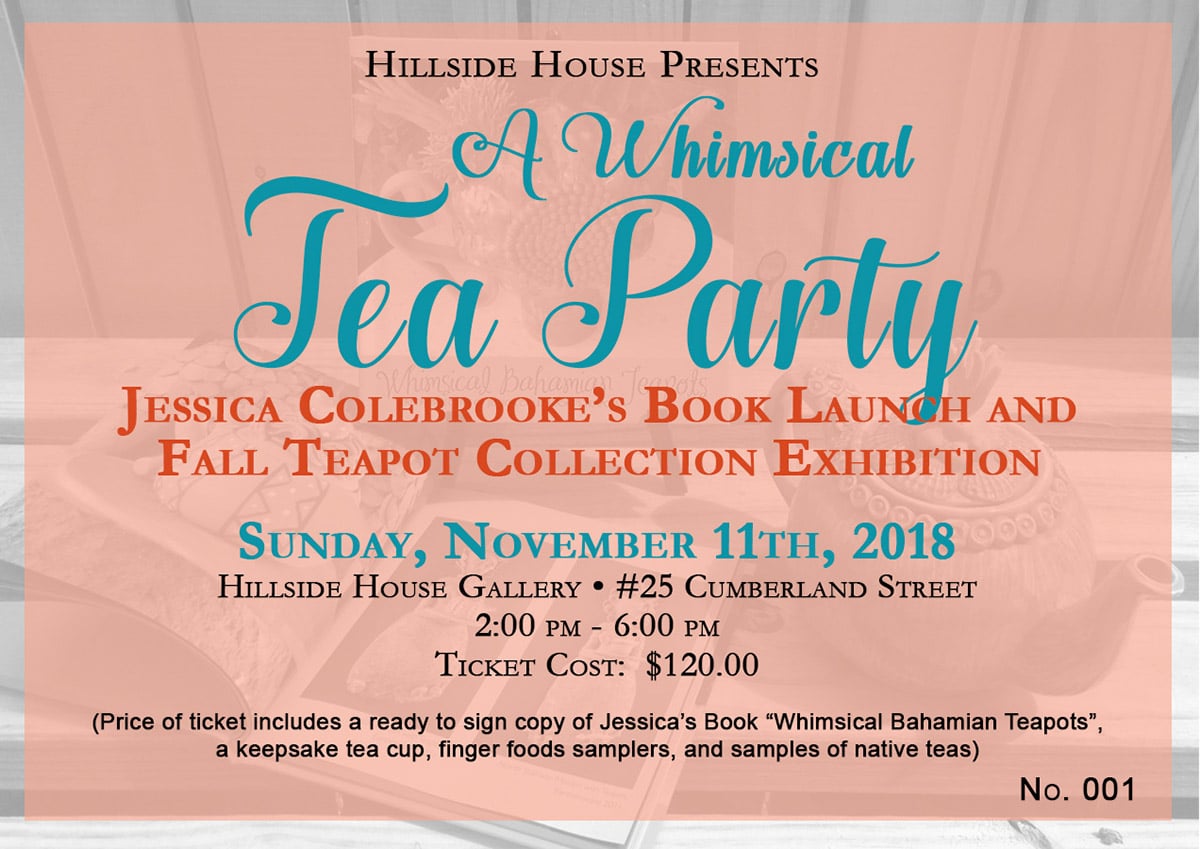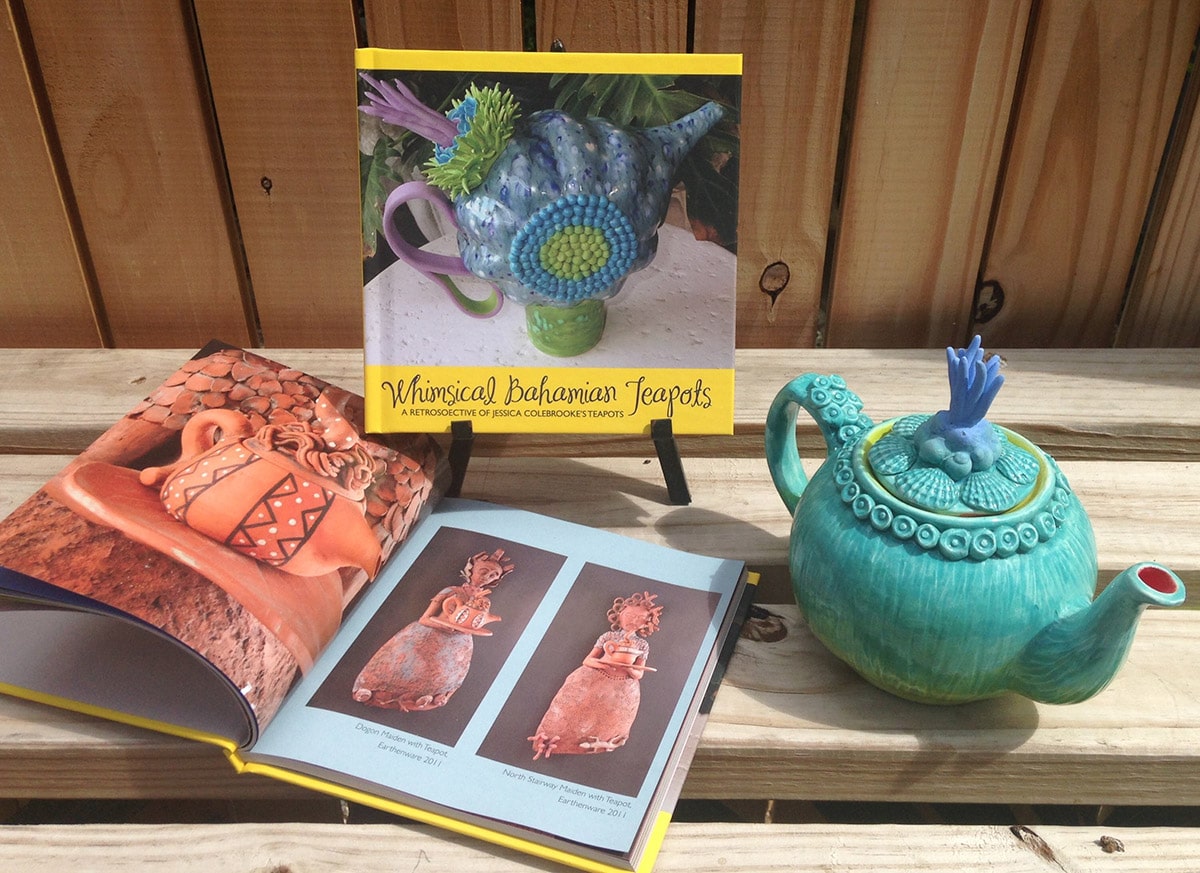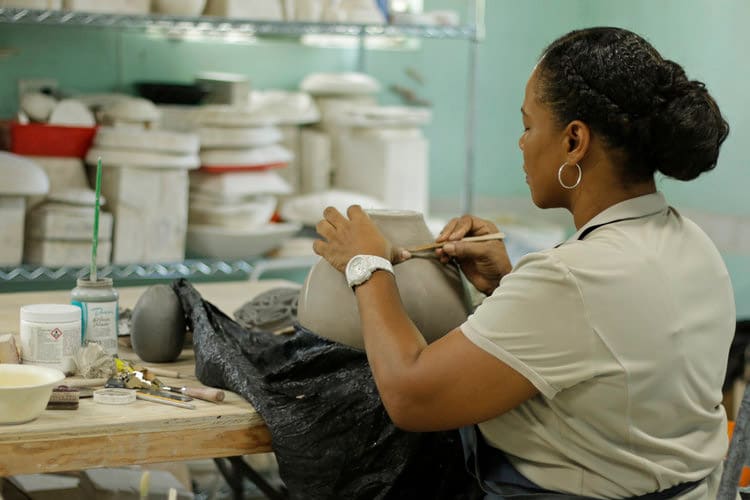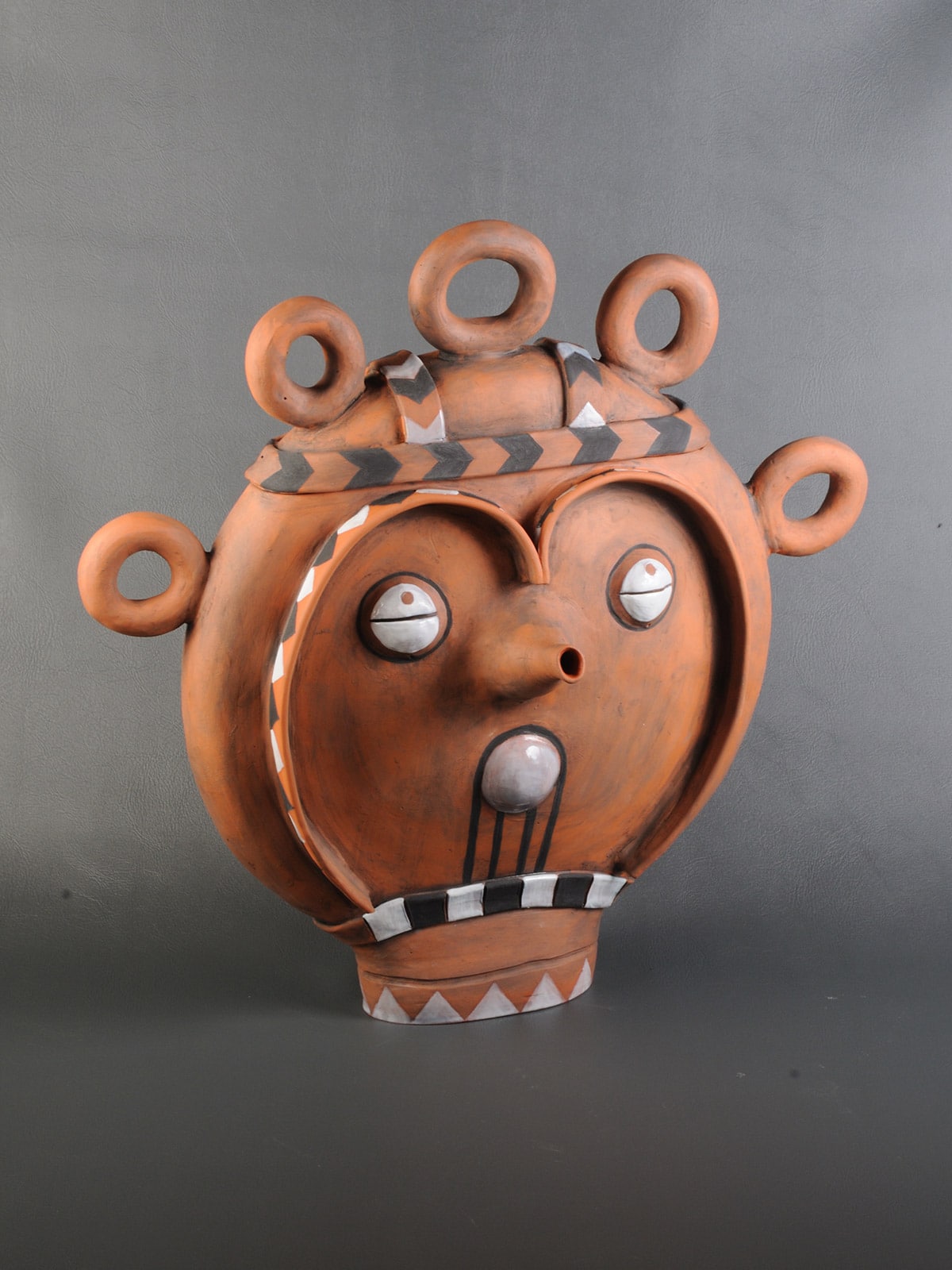 Bio
Jessica is the proprietor of Jessica's Tileworks Studio Ltd., a local ceramic manufacturing company in Nassau.  During the period of 1991 to 1997 Jessica was perfecting her talent in the area of Fine Art (Painting and Ceramics studies) at The College of the Bahamas as well as the Rhode Island School Of Design in Providence, RI.
Jessica Colebrooke working in her ceramics studio (Jessica's Tileworks Studio in Gleniston Park, Nassau, The Bahamas. (Photo by Keisha Oliver)
Colebrooke has participated in several local and international exhibits and in recent years have established the bi-annual All Ceramics Exhibition (ACE) as well as the Denis Knight Award at the College Of The Bahamas, designed to encourage the development and growth of 3-D art (ceramics) in the country.
Jessica's souvenir line has grown increasingly popular locally and internationally, and the same can be said for her Fine Art Work as well.  Her most noted public project to date is the production of twenty-two (22) tile murals for the local McDonald's Restaurants chains in Nassau apart of their renovation to give each restaurant a modern look with a Bahamian appeal.
Jessica's range of work is often called bold, colourful, playful, whimsical and stylistic with overtures of surrealism.  Whatever, the description it is certain that you would feel the cultural love and passion this artist puts in her work.