The Museum: Identity Marker, Actor of Cultural and Socio-economic Development in the Caribbean and its Diasporas
The 2019 MAC Conference and Annual General Meeting will take place in Fort-de-France, Martinique from Nov. 12-16. Hosted by the Collectivité Territoriale de Martinique (CTM), this multi-lingual conference will bring together museum and cultural heritage site professionals and students across the globe to explore the ways in which Caribbean museums in the region and in its diasporas have served as socioeconomic agents for the creative industry, drivers for economic development and heritage instruments in the service of cultural diversity. For its 30th anniversary, MAC is pleased to be returning to the French Caribbean to explore its current museum landscape and intersect with museum professionals in the region. Session content will be presented in English and French through simultaneous translations. We are also exploring the addition of Spanish translation. The CTM and MAC will provide additional travel, visa, and accommodations information by July 1.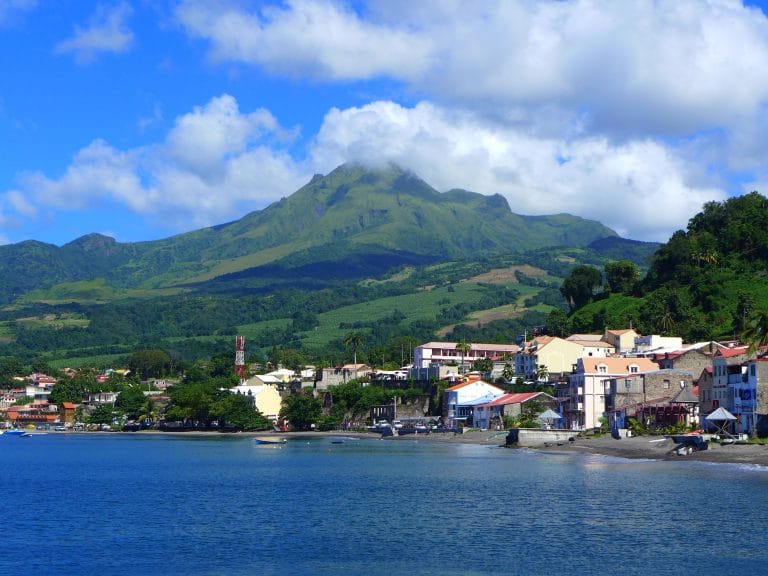 Updated Schedule
Nov. 12
Registrations
Artistic performance (related to 2019 International Festival of Performance Art) at the Archaeology Museum
Nov. 13
8:30: Registrations and opening reception
9:00: Opening ceremonies
10:30-18:00: Conference presentations
19:00: Cocktails and exhibition visit to the Museum of History and Ethnography
Nov. 14
09:00: Conference presentations
12:30: Lunch
14:00: Cultural Tours of the North, Caribbean coast: CDST + Saint Pierre Museum + Interpretation Center Paul Gauguin
18:30/19:00: Cocktail dinner at Interpretation Center Paul Gauguin
Nov. 15
09:00: Conference presentations
10:30: Break
12:00-14:00: MAC Annual General Meeting Luncheon
14:30: Visit of the North, Atlantic coast: Field of Fonds Saint-Jacques + Museum of the Banana
19:00: Return to hotel
20:00: MAC's anniversary gala at Father Pinchon's Museum: Buffet + Live folk group and DJ + Auction
Nov. 16
Cultural tour of the South: Museum of the Pagerie + Eco museum + Fondation Clément
18:00: Return to hotel
Call for Paper Proposals
MAC is issuing a call for papers and session proposals that accentuate the vital role that the institution of the museum* plays as an actor in the economic and cultural development of Caribbean nations and Caribbean identity. Hosted in Fort de France, Martinique by the Collectivité Territoriale de Martinique (CTM), the 2019 conference provides a backdrop for participants to look back at the development of museums in and outside of the region in order to assess their social role and economic impact, particularly as it pertains to the Caribbean.
*For the purpose of this conference, the definition of museum will include traditional 'national' museums; art museums; heritage sites and facilities; university museums; cultural tourism sites; along with wider cultural organizations in their many forms.
Presentations are invited on the following general theme and suggested topics, and on other related areas of current relevance to the museums, heritage institutions and professionals in the region.
Theme: "The Museum: Identity Marker, Actor of Cultural and Socio-economic Development in the Caribbean and its Diasporas."
The theme aims to emphasize and question the notions of:
1) the museum as "identity witness" or heritage instrument working for recognition of culturally diverse identities
2) the museum as "socio-economic agent," that through multiple articulations affects societies and individuals.
We will also use the conference presentations and keynotes to deliver a comparative assessment of the actions of Caribbean contemporary museums and the discourses that surround them.
Sample Topics and Key Words:
– From the 20th to the 21st century: a review of museum advances, innovations, permanence, impermanence and shortfalls
– Democratic crises, climate change, networks and interconnections as viewed by museums
– Postcolonialism, emancipation, dialogue, education and art
– Continuum local-national-global of museums
– Museum as economic levers: history, memory, heritage, art, tourism, attractiveness and hospitality
– The Caribbean Protean Museum, potentialities and current experiences.
What to Submit
To submit a proposal, please prepare an abstract (max 200 words) of your proposed presentation, poster, workshop or panel. Along with your submission, please include 5 keywords.
How and When to Submit
Proposals are due May 30, 2019. Please use this form to submit your proposal by the deadline.
See more on their website here: http://caribbeanmuseums.com/upcoming-conferences/#FR