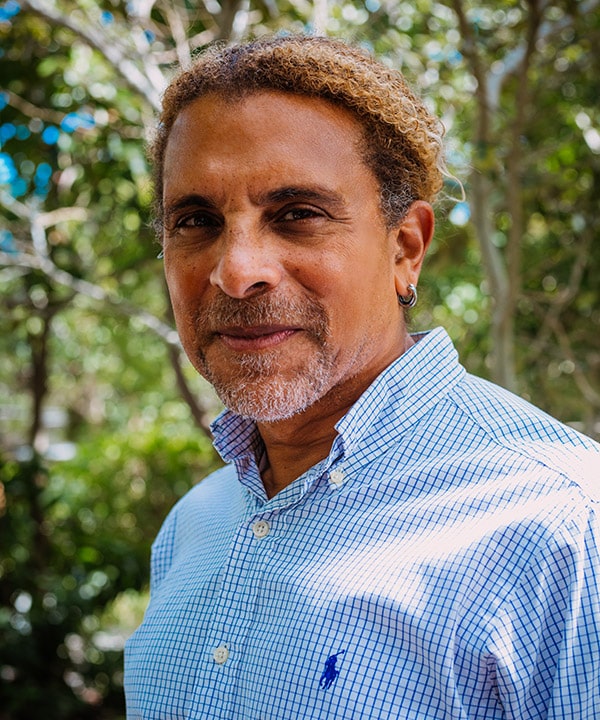 The National Art Gallery of The Bahamas is pleased to announce the arrival of the Interim Executive Director, Dr. Ian Bethell Bennett. Under the new Executive Director, the NAGB team plans to expand programming and add to and deepen the National Collection by adding new works, documenting its historical importance to national development and increasing programming around the upcoming launch of its new exhibition and catalog. Plans are also underway to expand the space to house the increasing collection.
Bethell builds on the work already realised by excellent former directors, curators and other team members. Under his leadership, we plan to strengthen links with regional and international museums through our professional association memberships, conferences, workshops, and trade shows. We also hope to increase and deepen collaborations through exhibitions with regional and Bahamian artists, and partnerships with national entities to expand the museum's footprint throughout The Bahamas and Caribbean.
Bethell comes to the museum for a period of time from the University of The Bahamas. Prior to that, he was at the University of Puerto Rico, Rio Piedras, The Organisation of American States, and the Inter-American Commission of Women. He has a decolonial practice and uses colonialism and coloniality to work through gendered constructs.
He holds degrees in Cultural Studies– with a focus on social history and literature in Spanish, English, and French– and International Trade Policy, English Literature and Kinesiology.
Bethell has also published widely on art and culture as well as sustainable development, tourism, gender and place.