My Dreams are Not Your Dreams
At The Island House
Thursday October 19
6pm Artist Forum
7pm Interactive Exhibition
Featuring TIH Artist-in-Residence David Gumbs
In conjunction with:
Deborah Anzinger, Spurgeonique Morleym, Heino Schmid, Averia Wright
Curated by Tessa Whitehead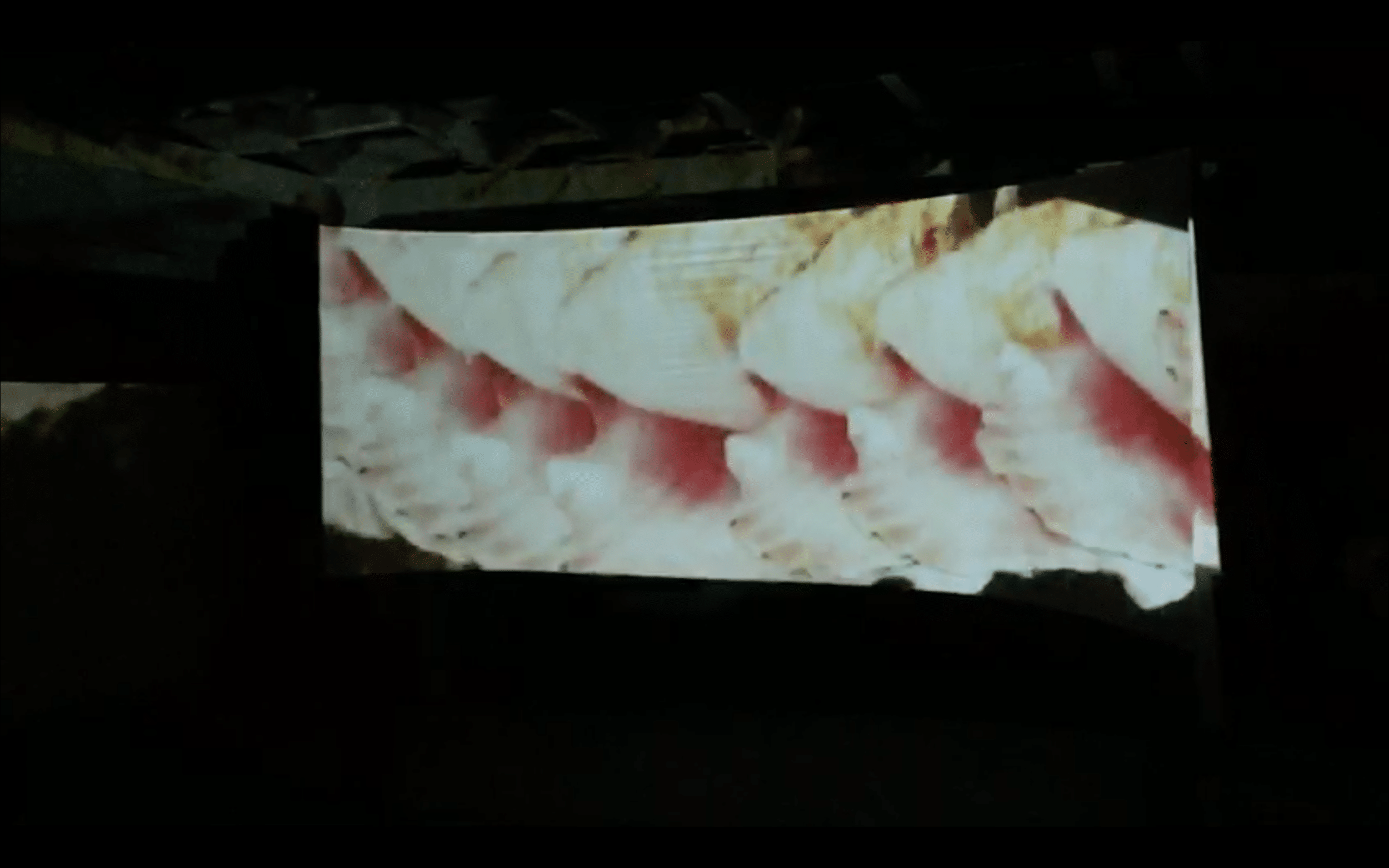 View of installation of projection work by David Gumbs.
Work by Spurgeonique Morley
The Island House is pleased to present My Dreams are Not Your Dreams, an exhibition of video installations that will occupy the hotel grounds, coffee shop, lobby and library.
David Gumbs, from St. Martin, will be the first artist-in-residence at The Island House for one-week preceding the exhibition. You are invited to watch his process, as he builds and creates work onsite throughout the week. David will also work offsite with a few facets of the Bahamian art community formally and informally, including The University of The Bahamas. The result of this exchange will culminate in a group exhibition with Bahamian artists Spurgeonique Morley, Heino Schmid, Tessa Whitehead and Averia Wright and Jamaican artist Deborah Anzinger all curated by Tessa Whitehead.
Your Dreams Are Not My Dreams features the work of six artists that have independent practices, but this selection of videos explore their shared role as mesmerizer and trickster. Collectively, the videos are atemporal narratives. The artists have described landscapes that are only possible through the digital adaptation of time. As they are a continuum, the installations happen outside of the guidelines of reality and real-time, instead creating dream-like spaces that you might participate in if only briefly.
The exhibition combines the mediums of light, textures, sound and projections bringing The Island House into a new light and introducing the art of video-installations to the community.
The Island House invites everyone to get to know the artists at the Artists Forum at 6pm on Thursday October 19th after which the spaces will be open to explore. The pieces will be kept up on the following Friday and Saturday evening for those that want to revisit or could not make the Thursday evening launch.