NEW EXHIBITION
open from 17th September – 22nd November 2018
The D'Aguilar Art Foundation is pleased to announce our upcoming exhibition, pARTicipate!, a show that aims to highlight the playfulness and accessibility of art. The exhibition intends to be a medium by which children (and fun adults) can learn to appreciate performative artworks of all kinds: from singing sculptures to painting you can walk into, pARTicipate! encourages its viewers to play with the artwork shown in the gallery.
The show features five prominent Bahamian artists: June Collie, John Cox, Kendra Frorup, Natascha Vazquez and Margot Bethel. Each artist created a piece of interactive artwork surrounding themes of play, folklore, and storytelling.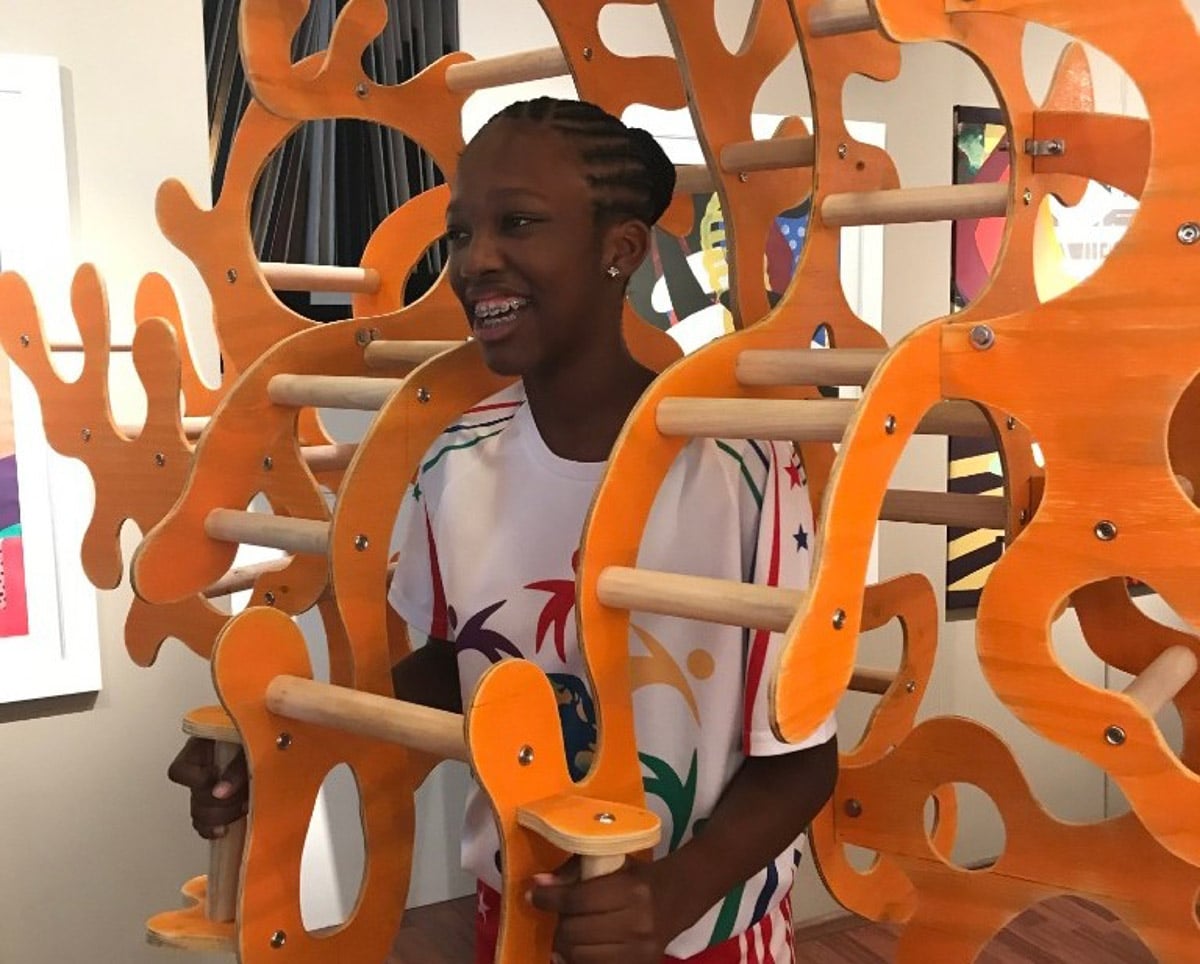 Cox's wearable sculpture BlessedRedeemer is a homage to his mother, who would use this phrase as a form of sigh. It perches on your shoulders in the same way a Junkanoo costume would, transforming the wearer into a superhero (like his mother).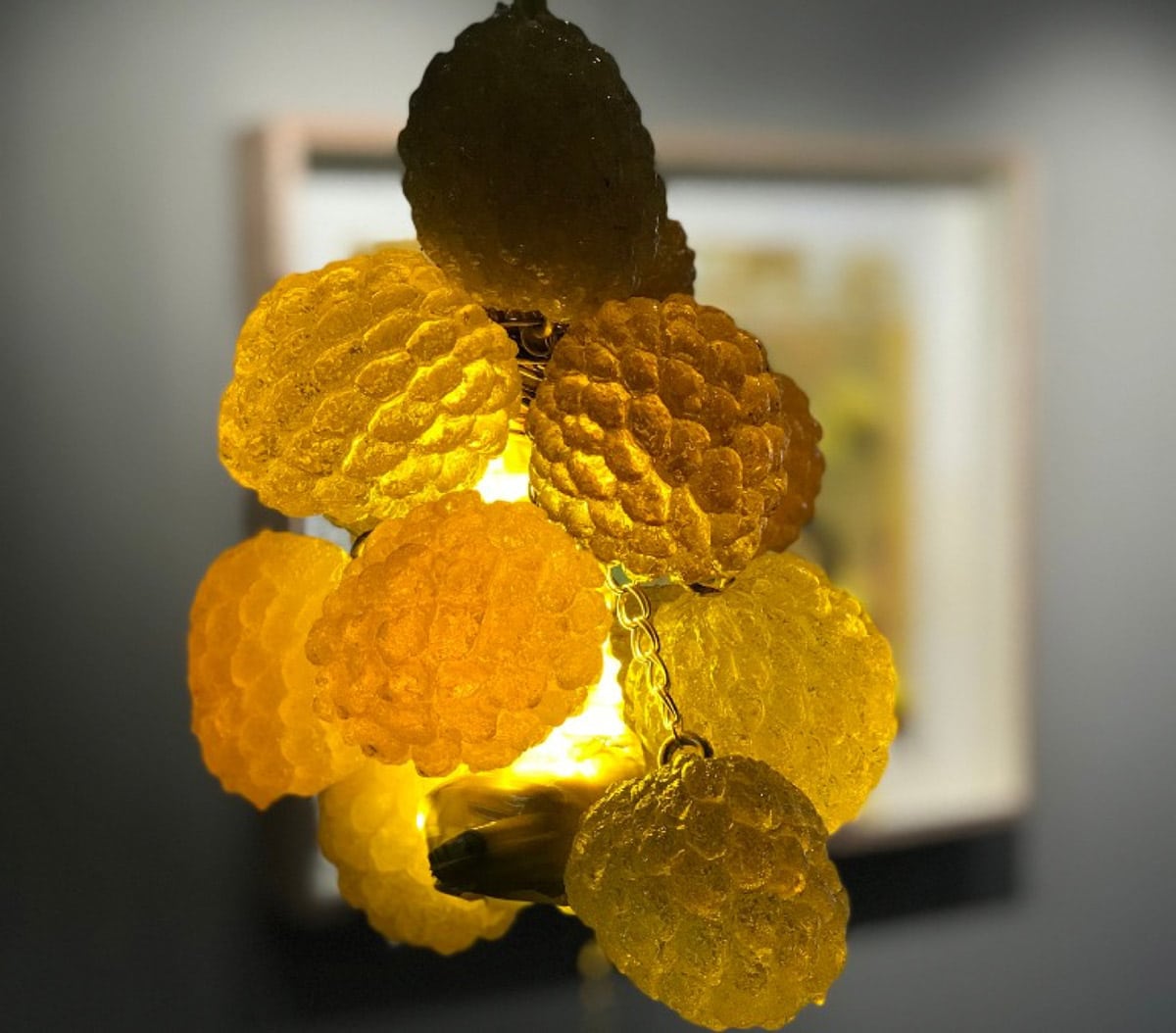 Kendra Frorup's assemblages of beading, straw work and prints responds to your movement with sound and light. She draws from a multi-media practice that explores the iconography of Caribbean Life.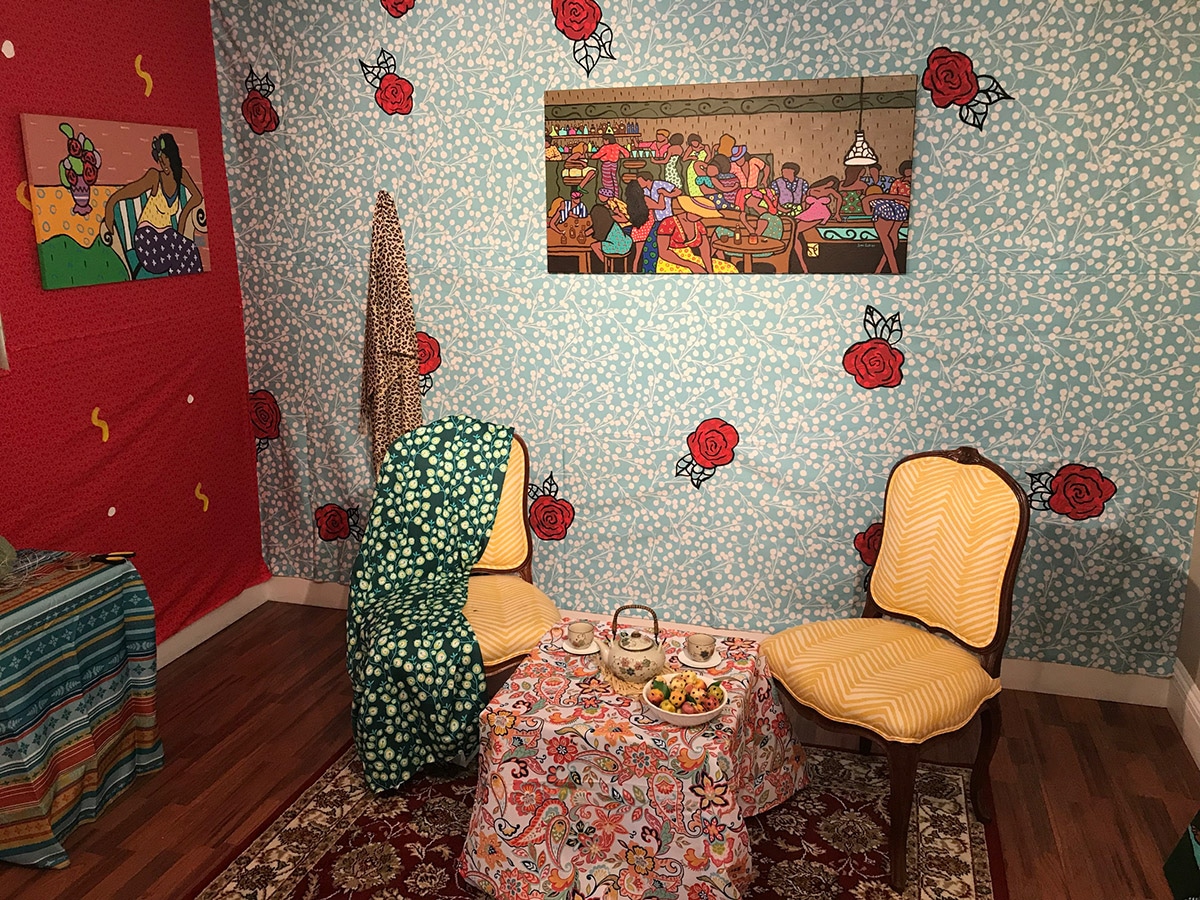 Dollhouse expands June Collie's well-known murals in an installation that is explores the internal architecture of her paintings. The piece encourages the viewer to interact with the home she has created.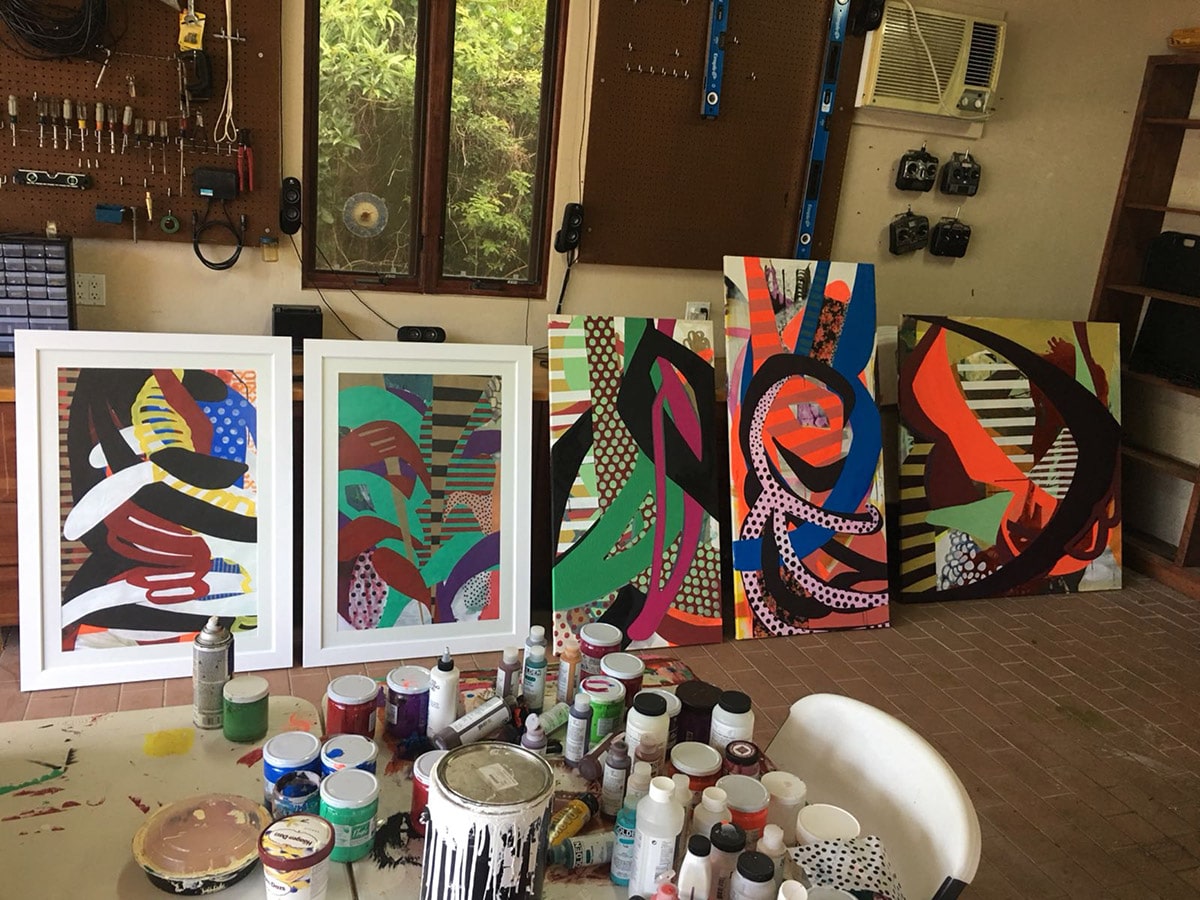 Vazquez's six paintings all explore the story of the Lusca, a monster resembling an octopus that resides in blue holes around the Bahamas, in bold, colorful ways.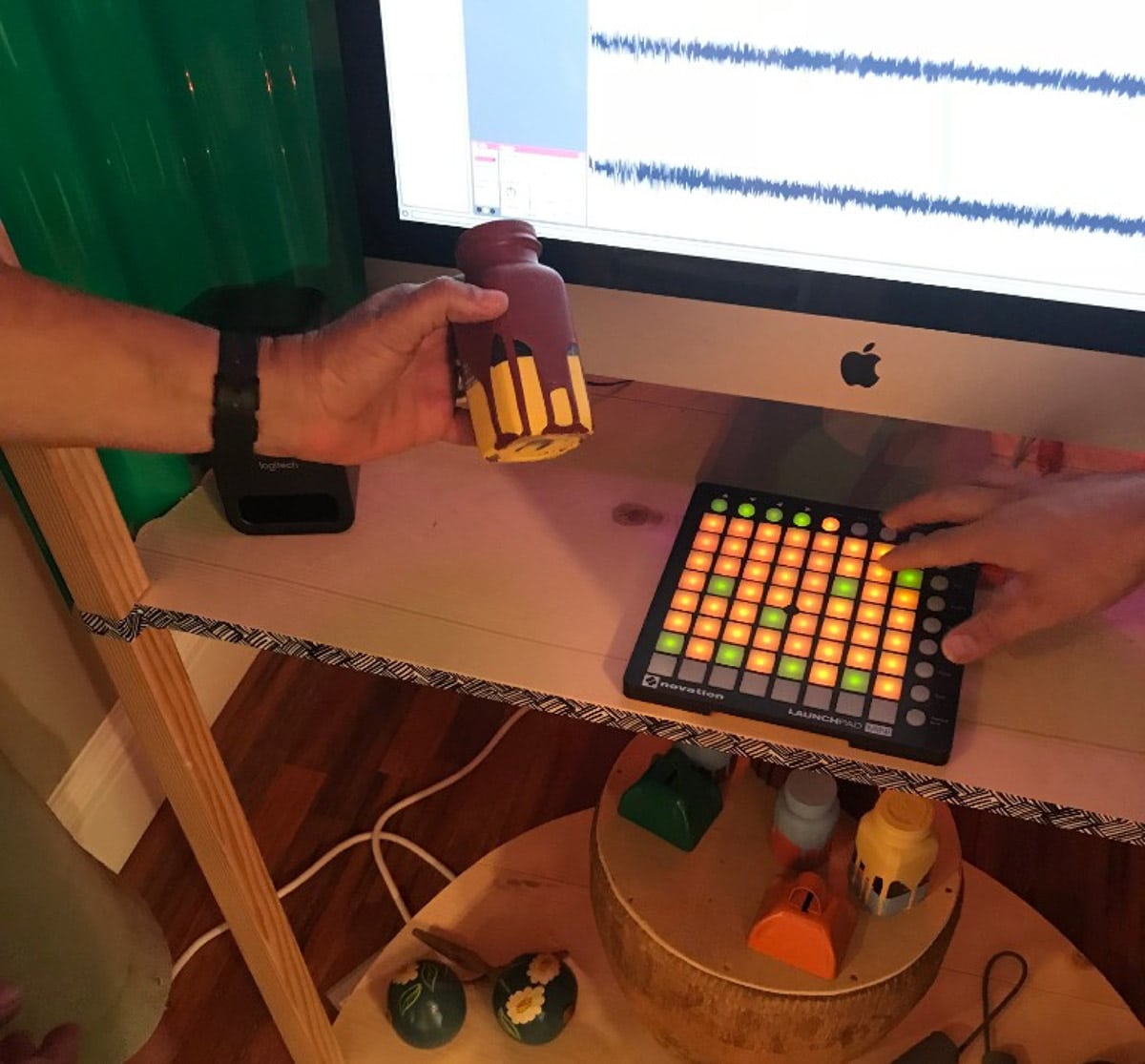 Bethel's installation is inspired by folk storytelling through music. Her instruments create sounds with indigenous seeds in recycled containers explores the connection between music and nature.
PLANNING A CLASS VISIT
There is no entry fee into the gallery
Plan to allow approximately 45 mins for the students to spend in the gallery depending on the age group.
We are located on Virginia Street, just west of downtown Nassau.
Please get in contact at least two weeks before your planned visit.
CONTACT US
Tel: 322-2323 (during office hours Tues & Thurs 10am-4pm)
E-mail: [email protected]