By Keisha Oliver.
I had the pleasure of visiting emerging Bahamian artist Dominique Knowles as he settled into his new space at Popopstudios International Center for the Visual Arts. Knowles who is approaching his final year at The School of the Art Institute of Chicago (SAIC) used his studio this summer to curate his first show and to later focus on doing new work. He continues to develop an interdisciplinary studio practice concerned with abstraction and materiality.

Keisha Oliver: What is your affiliation with Popopstudios ICVA?
Dominique Knowles: I became interested in painting during my senior year at St. Anne's High School and started visiting Popop's gallery often. After graduating in 2013, I secured my first studio space at Popop that summer and later participated in a show alongside Bahamian abstract artists Toby Lunn and Kendal Hanna. I went off to college that fall but returned to Popop every summer since then to exhibit a new work with the exception of last summer.
KO: Earlier this summer you curated "When The Sun Drowns In The Ocean" which opened in June. Can you tell me more about the show?

DK: The show was inspired by a unique relationship I found these five artists' work shared with mine. Carmen Chaparro, David Bavaria, Chase Schoonmaker, Alex Leasure, and Antonio López are all SAIC students whose work share an openness that allows the viewer to access it in a sophisticated way. The works are propositions of optimism pushed against nihilistic gestures. There's a distinct conversation between Alex's work and mine. We both have a sense of humor in the work, but his is cynical, and mine is more melancholic. Antonio's work has a brutal quality, which relates to Alex's work, though the images in Antonio's work references that of Carmen's. I believe it can be possible that Antonio suspends what Carmen sustains. Chase's painting is of a goldfield, but it is grounded in fibers and materials. Dave's work is full of joy, which is great for the dynamic of the show. There is a common language throughout all of our work, but it is quite nuanced.
KO: One of the benefits of your programme at SAIC is that you are given your studio space to work in. How is this space different from your studio at Popopstudios ICVA?
DK: My studio in Chicago is very much like a mini gallery where I have a lot of control and can project how much I want into the space. At Popop the space has so much in it already that the architecture is a piece within itself. My transition was less about changing the space entirely and more about learning from the space. Becoming acquainted with the studio naturally allowed me to treat it as a think tank. Moving in became part of a creative exploration of finding meaning in discarded objects that were left behind by their previous owner.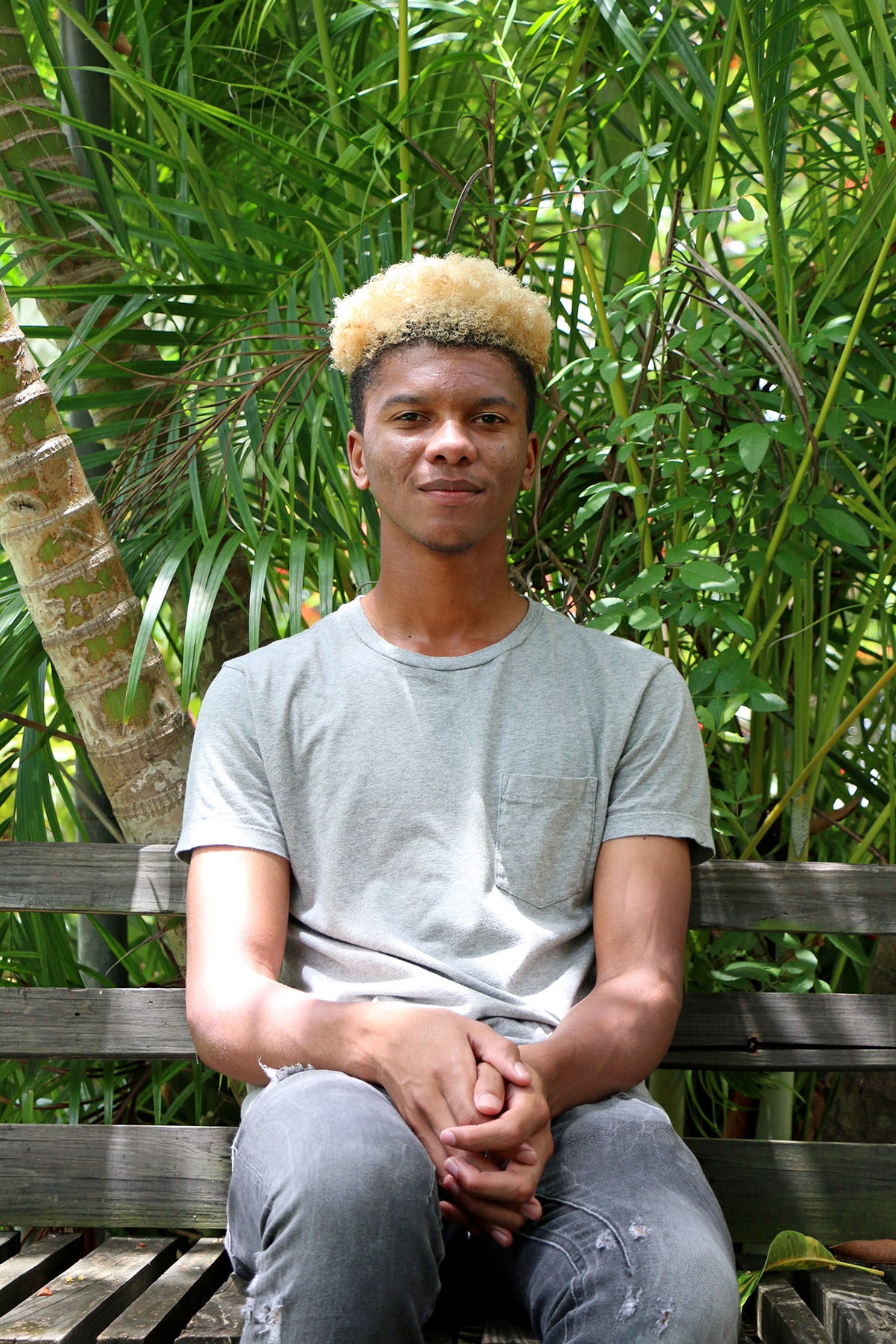 KO: How has the new space informed your creative process?
DK: After de-installing "When The Sun Drowns In The Ocean" I have been using my studio as a space to make work and ask myself questions I don't get the opportunity to ask when in Chicago. Questions like what a field of flowers is versus a bouquet? What do hurricane shutters say about protection and fragility? I also found myself creating concepts and work through my response to the space. In the studio, there is a large hole in the wall, so I placed a chair in the hole. I also found two rings in the wall, and I tied them together with a piece of string to connect them. This new space became a springboard that helped me to explore and exhaust a lot of ideas that I've been meaning to address in my work.
KO: What are you working on at the moment?
DK: I've been painting more and continuing my work on the sunrise and sunset series. The work is taking a less sentimental and more romantic direction, and I'm looking forward to seeing how it develops.