Jodi Minnis' first solo show questions the 'sweethearting' phenomenon
Jodi Minnis is looking forward to her first solo show, and she's not holding much back. An emerging and energetic artist with plenty of gumption, Minnis demonstrates that she is unafraid of confronting something most Bahamians prefer to ignore or camouflage – sweethearting. Opening at the Central Bank of The Bahamas Art Gallery on Thursday, January 14, "It's a Bahamian Thing" will examine the extensive polyamorous practices that many have come to expect in Bahamian society.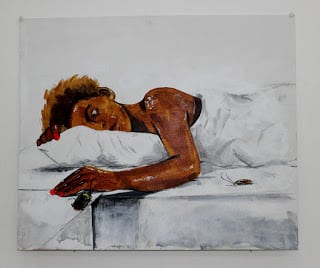 While her study plans are not yet concrete, one thing remains certain: Minnis is setting a strong foundation for the year professionally and academically. It is Central Bank tradition for the gallery's curator to start the year off with an exhibition of his or her own work. Minnis was encouraged by Roberts and bank administrator Ian Fernander to take on the challenge of having her first one-woman show there this month.
Music seems a natural component of the exhibition, which also incorporates food, or its sexualized symbolic representation. Minnis has experimented with presenting Johnny cake – alluding to the local euphemism, 'bread'– and the shell and meat of the conch.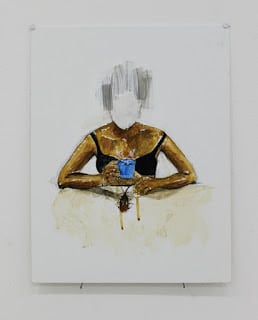 "Conch is considered a natural aphrodisiac," said Minnis, "So if we consume, let's say, one conch snack per week, how heightened are our sex drives? And is that propelling us to have extramarital affairs?"
She hopes the multi-sensory experience will prompt her audience to question the inconsistencies that arise from a normalized culture of infidelity and traditional Christian values.
Recently participating in Aruba-based Caribbean Linked, a residency program for young artists throughout the region, Minnis explored similarities in trends of infidelity between The Bahamas and other neighboring island states.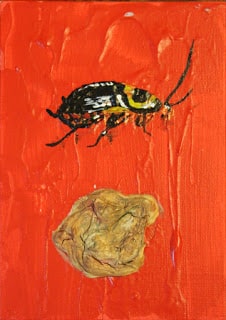 "It's not a thing that is idiosyncratic to the Bahamas," said Minnis. "In Aruba, they have the same thing. I think, like here, it's almost normality in a way. But when you think about how it fits with our definition of a family structure, how do we define and accept it? And do we want to accept it and understand it?"
All members of the public are invited to attend in support.