The Current, Baha Mar's original arts program, gallery and studios, made its international debut in New York City during VOLTA NY, a contemporary art fair known for its creative discovery and social engagement.
The Current was represented through two solo exhibitions created by John Cox, art director and Bahamian artist; and Natascha Vazquez, creative arts programming manager and artist, March 7-11.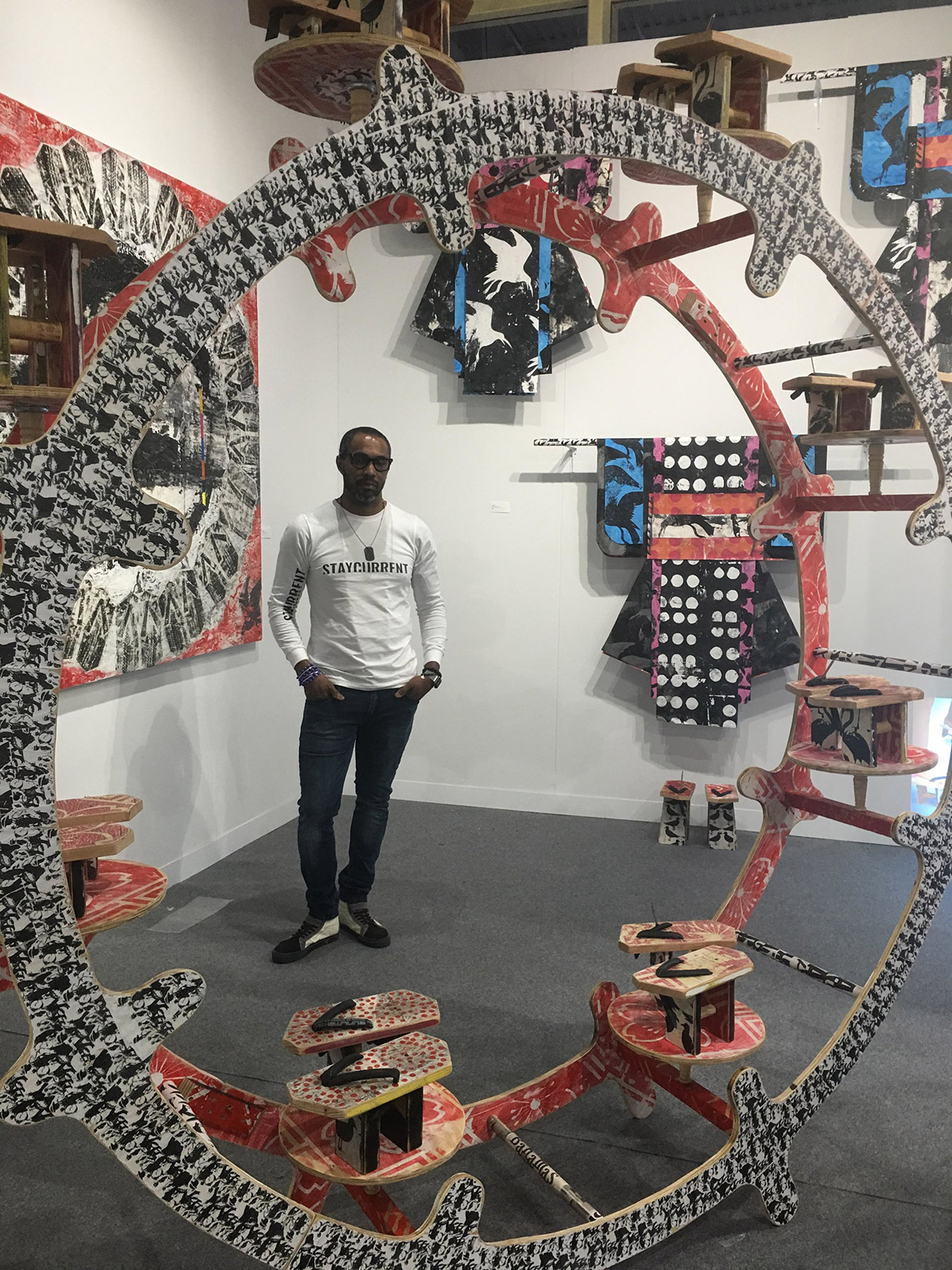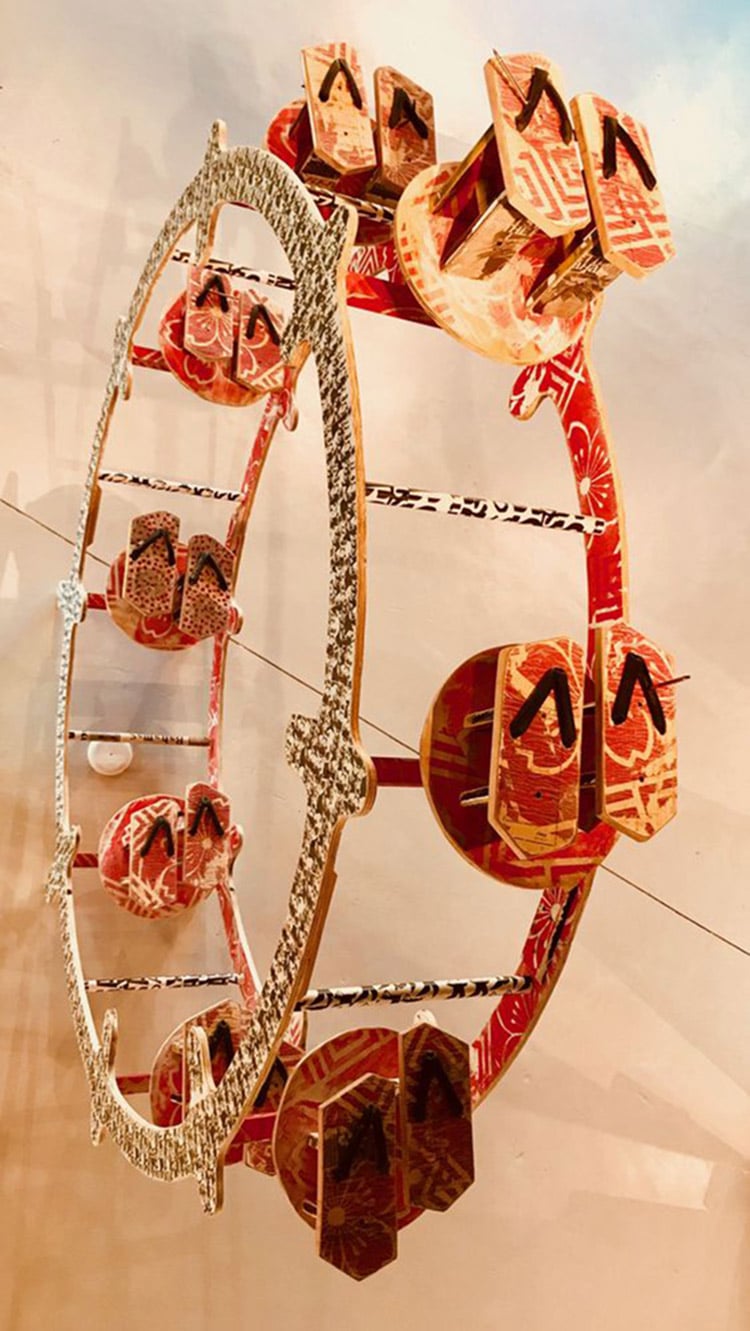 Cox's recently completed body of work "A Long Walk Home" debuted at VOLTA as a mixed-use sculpture and painting collection comprised of various materials such as wood, video, vinyl on canvas and cut paper silkscreen. The exhibit emphasizes the parallels between early Japanese Geisha culture and the complexity of Caribbean hospitality and tourism, commenting on the similarities between the two cultures, time periods and industries.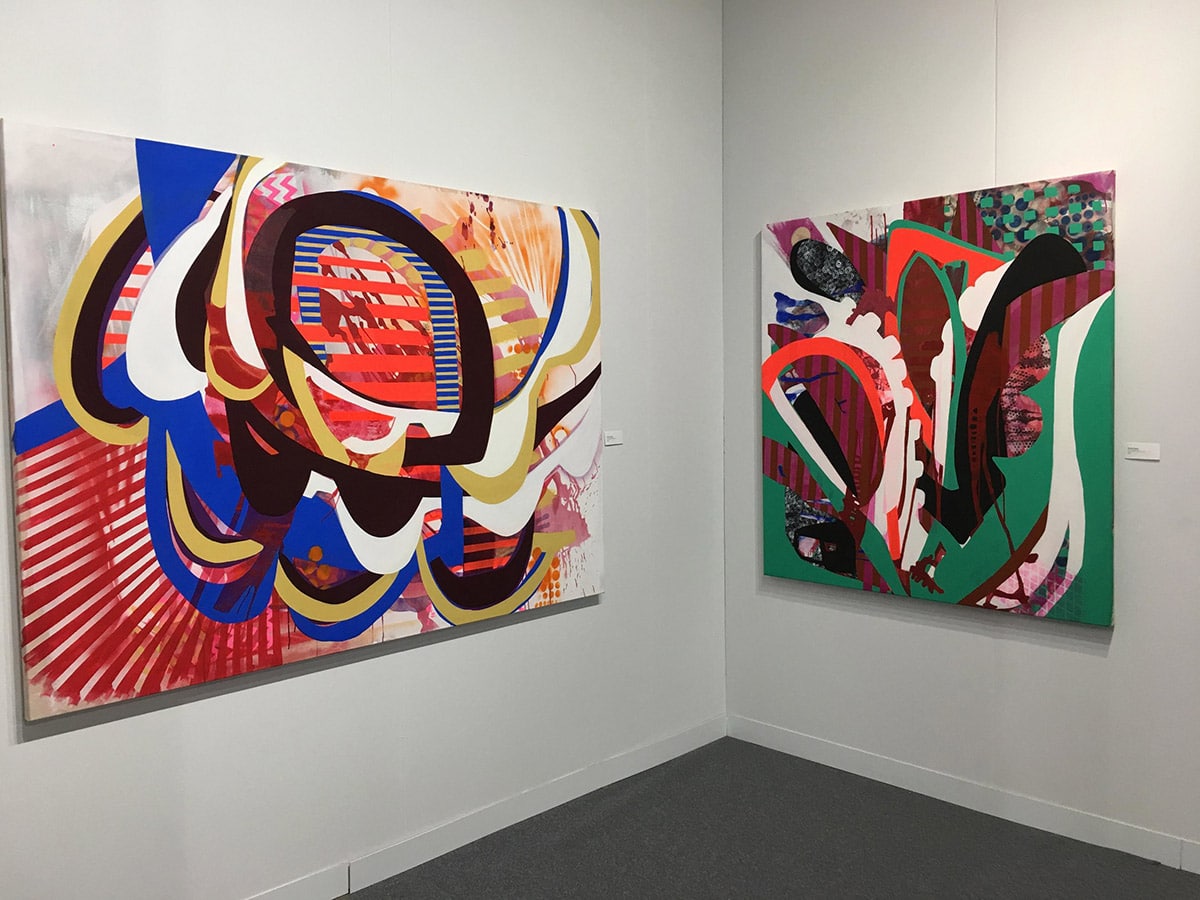 Vazquez debuted a series of high-energy abstract paintings, creating a sense of three-dimensionality through layered surfaces with both acrylic and vinyl paint. Viewers are left contemplating the construction of the work, questioning where it might have started and ended and its relationship with their surroundings. The inspiration is drawn from biology, imitating humans' own bodies and the organic world in which we live.
In its inaugural year of participation in VOLTA NY, Baha Mar also introduced the first ever Baha Mar Art Prize, a multi-faceted award presented to an artist exhibiting at the fair. Los Angeles-based artist Kim Schoenstadt was awarded the Baha Mar Art Prize, which includes an acquisition by Baha Mar of one of Schoenstadt's signature pieces, to join the resort destination's permanent collection of original art.
Schoenstadt will also join The Current as an artist in residence, spending six to eight weeks working in the dedicated studios at Baha Mar. Currently working in Venice Beach, Schoenstadt's work is often composed of "mash-up drawings", exploring the junctures of architecture, sculpture, color, line, history, culture and concepts. Her site-specific installations incorporate architecture, engaging audiences and social issues.
"The Current at Baha Mar was designed as a platform to introduce Bahamian art to not only our resort guests but to the global stage," said Graeme Davis, president, Baha Mar. "We're proud to join VOLTA NY as not only an exhibitor but as a partner through the offering of the Baha Mar Art Prize, and we look forward to welcoming Kim Schoenstadt to The Current at Baha Mar, and introducing her work to our guests."
Born out of Art Basel 11 years ago, VOLTA NY is an annual exhibition comprised of solo projects by leading and emerging international artists, led by Bahamian-born Amanda Coulson. This year, artists hailed from 85 international galleries across 32 nations and four continents. VOLTA NY culminates with a review of the innovative contemporary pieces by artists, with select participants winning grand prizes, including the 2018 Baha Mar Art Prize.
See more on the VOLTA-NY website.