On Saturday, September 24th, 2016, The Outside the Lines Project (OTL) is excited to return to downtown Nassau under the theme FLY. Nine Bahamian artists have been invited to add their own creative expression to delicate Japanese style bamboo kites which will be available for viewing and purchase at Hillside House Art Gallery on Cumberland St.

The inaugural event, Freestyle: Outside The Lines, held last year in Pompey Square, was an awesome collaboration of artists and musicians to raise funds in support of local charities including the Art Supply Drive Initiative along with the phenomenal young rake 'n' scrape musicians of the Rhythm 'N' Youth Ensemble.
This year, through the sale of Artist Kites, The OTL Project hopes to again aid the effort of the Art Supply Drive – a non-profit which annually co-ordinates the purchase and donation of art supplies to three public schools throughout the nation and grants students the opportunity to work with materials that would normally be inaccessible to them. In 2016, the Art Supply Drive will make donations during October to S. C. McPherson Junior High School, C. I. Gibson High School and NCM Major High School in Long Island.
As the brainchild of both DJ Ampero and Allan P. Wallace, The OTL Project does not focus solely on the visual arts, but on the discipline of music as well. In addition to Art Supply Drive, the duo plan to make a donation to the String City Violinists of The Bahamas whose mission is to expose "young music lovers to the beautiful world of playing the violin through creativity, self-expression and dedication."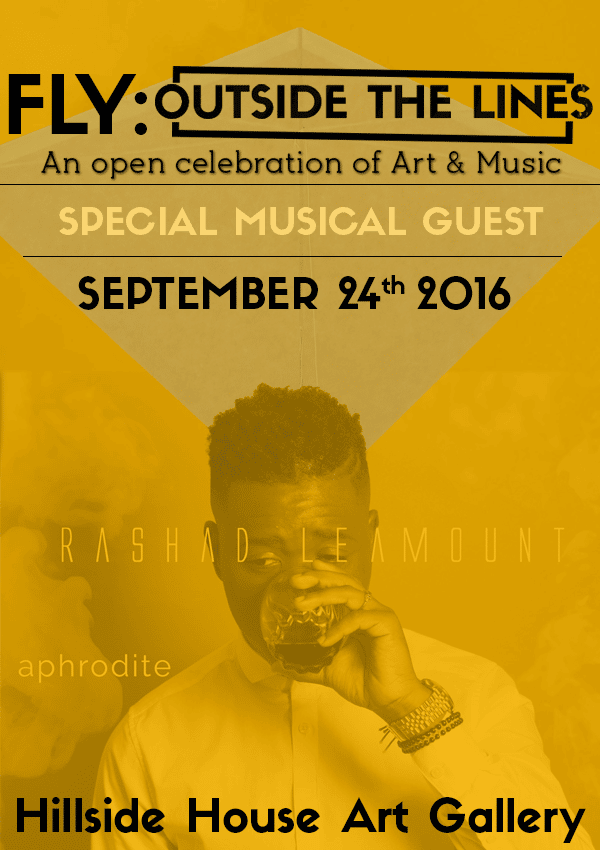 Along with Wallace, visual artists June Collie, Jodi Minnis, John Paul, Bernard and Jackson Petit, celebrity artist Jamaal Rolle, Trevor Tucker and Lemero Wright have all lent their incredible talent to this effort. However, at the event, members of the public are also invited to join in the festivities by decorating their own kites and reconnecting with the pure sense of joy that comes from experiencing their kite take flight.
Recently, DJ Ampero has been dedicated to developing a soundtrack to which creatives can make work in a series called Music to Create To. His sound at the event is guaranteed to inspire artists of all ages to produce and design incredible artwork. Special musical guests will also be performing throughout the day including a set by "The Chill" artist, DJ Kuda and the formidable Rashad Leamount is slated to close out the evening and delight attendees with his new single, "Aphrodite."
The event will be held at Hillside House on Cumberland Street between 11:30am and 7:30pm. For more information, please contact Arthol Gibson at [email protected] or by telephone at 426.9504.