"There's no place like home! The city life is great, but there's nothing more comforting than being around family and friends at home. We live in a special place, leaving and returning reminds me of that – every time."
Born in New Providence and raised in Marsh Harbour, Abaco Ivanna Gaitor began her creative journey in 2011 when she returned to New Providence to pursue an Associate's Degree in Fine Art at The College of The Bahamas. She is currently enrolled in the BFA Graphic Design programme at Savannah College of Art and Design (SCAD) in Savannah, Georgia with plans to transfer to the Hong Kong campus in January and graduate next spring.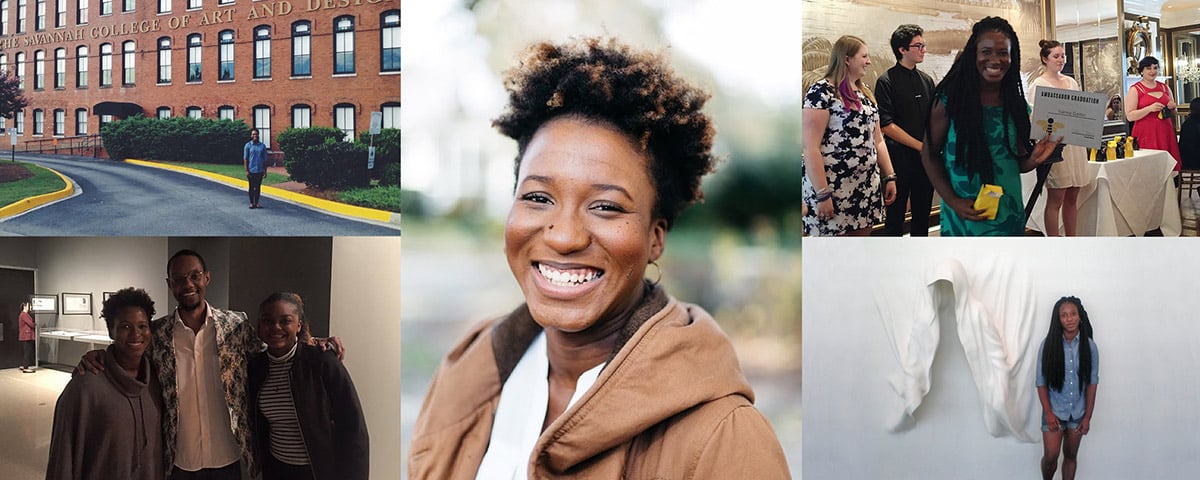 SCAD prides itself on offering engaging experiences within and beyond the classroom that promote student interaction, leadership, community service, and a healthy lifestyle. Gaitor admits that the past few years at SCAD have been nothing short of amazing. Outside of her studies and responsibilities as Student Ambassador and Vice President for the Caribbean Student Association, Gaitor always makes time to enjoy campus life. "There's just really always something going on it is hard to go to everything.
I have been incredibly blessed to meet or at the very least be in the same room as a lot of well-known artists and designers." Her most memorable experiences this year have been campus visits by television personality, J. Alexander of America's Next Top Model for SCAD's 2016 Fashion Show; Bahamian artist and SCAD alumna Lavar Munroe for the opening of his solo exhibition 'Journey Elsewhere: Musings from a Boundless Zoo'; and fashion icon Calvin Klein for a designer talk with 'SCADstyle' about his legendary career.
"Calvin Klein, not the brand, the man himself! That was cool. He shared some really good stories. To be surrounded by artists and designers from every discipline and amongst a university filled with students that share the same sentiments. It just really forces you to want to be better." Like many college students Gaitor has spent the past two summers working to save and support her academic studies. Spending most of her time employed with the Atlantis' Earth and Fire Pottery Studio is where she realised how much she enjoyed teaching.
"I was a part of the team that launched 'Painting in Paradise' a wine and painting class at Earth and Fire Pottery Studio. It came naturally. Teaching the adult sessions were fun, I met so many great people. Being embraced by what she feels is an active and supportive art community in New Providence; Ivanna decided this summer she would help to mirror these efforts in Abaco. She has used her skills in art, design, and teaching to brand and develop Creative Abaco.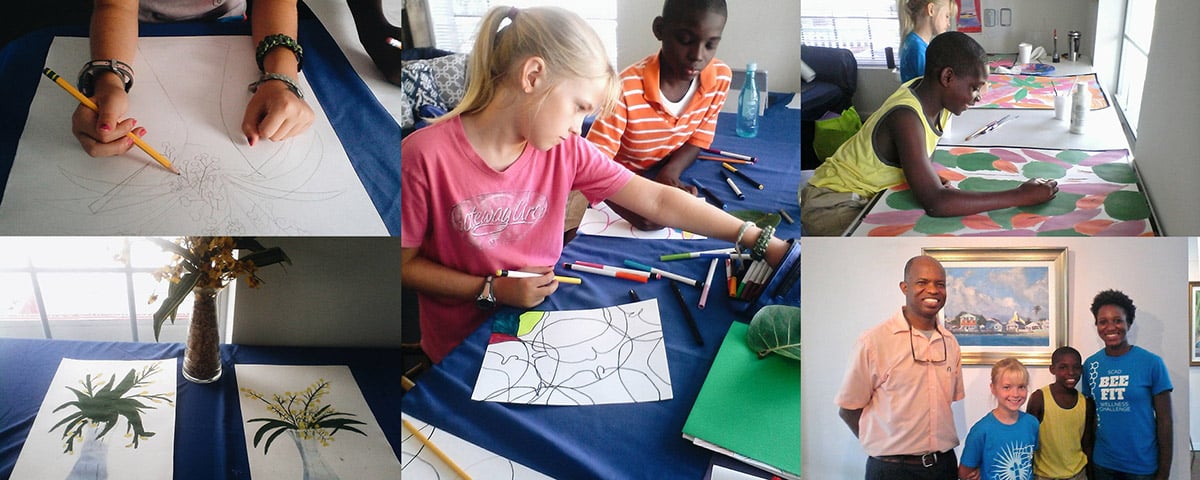 "This is something that I have always wanted for Abaco; there is so much untouched talent here". Creative Abaco is a platform that serves to support the further development of the Abaco art community and eventually the wider Bahamian creative industry. It strives to educate emerging artists in developing their skills, create opportunities for visibility and exposure and emphasise the importance of community and collaboration.
Gaitor says "Creative Abaco is rooted in a sincere desire for a stronger presence of young artists not just in the visual arts, but also in music and the performing arts. The talent is here, but the facilities and community spaces are absent. This is a step forward to reaching our vision." Creative Abaco partnered with local artists and businesses to launch its first two-week summer art camp for children in June and its three-week portfolio workshop for young adults in July.
These sessions include lessons in fine art, gallery and studio field trips, guest artist talks, and an art exhibition. For more information on Creative Abaco and its programming email [email protected] or call (242) 434-6860.