Angelika Wallace-Whitfield hosts her annual solo show at Popopstudios (where she previously spent time as a junior resident) entitled 'Through the Screen Door', on Friday, August 12th, at Popopstudios ICVA from 7pm til 10pm. The exhibition will also feature a performance by Bahamian musician KEEYA. See more below: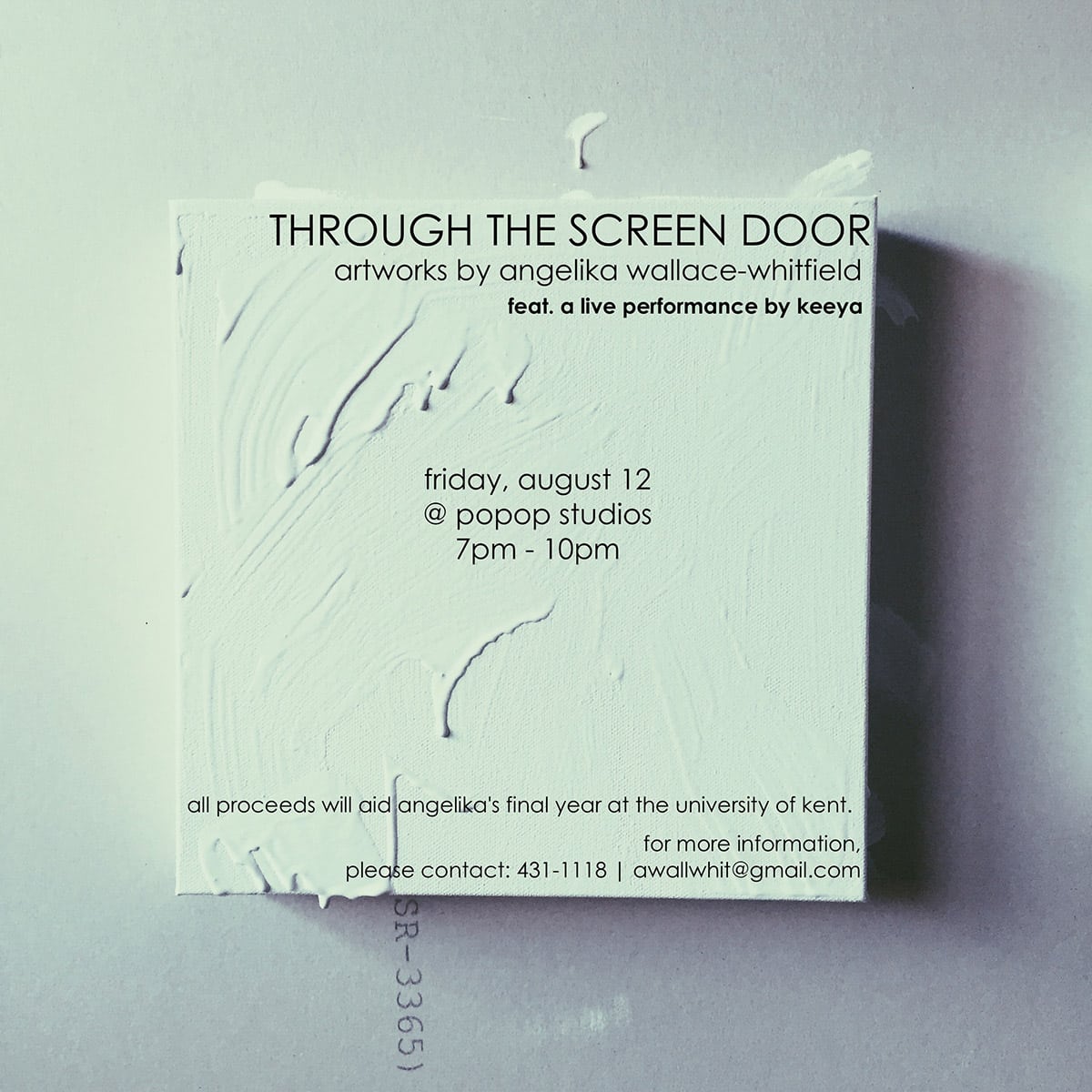 "We exist in an ambiguous tug of war. There is a master dichotomy governing us all between our inner protected vulnerabilities and our outer, the amount of our self that we allow others to see.
We may let a visitor on the porch, open our solid door and talk through the screen door. Translucent sights and sounds are exchanged, but parties remain divided, guarded.
The screen door concept was conceived on Popop's doorstep, during metaphorical talks on love and life, and human interactions. We spoke of allowing people onto our porch, but continuously leaving the screen door closed, as a protective mechanism.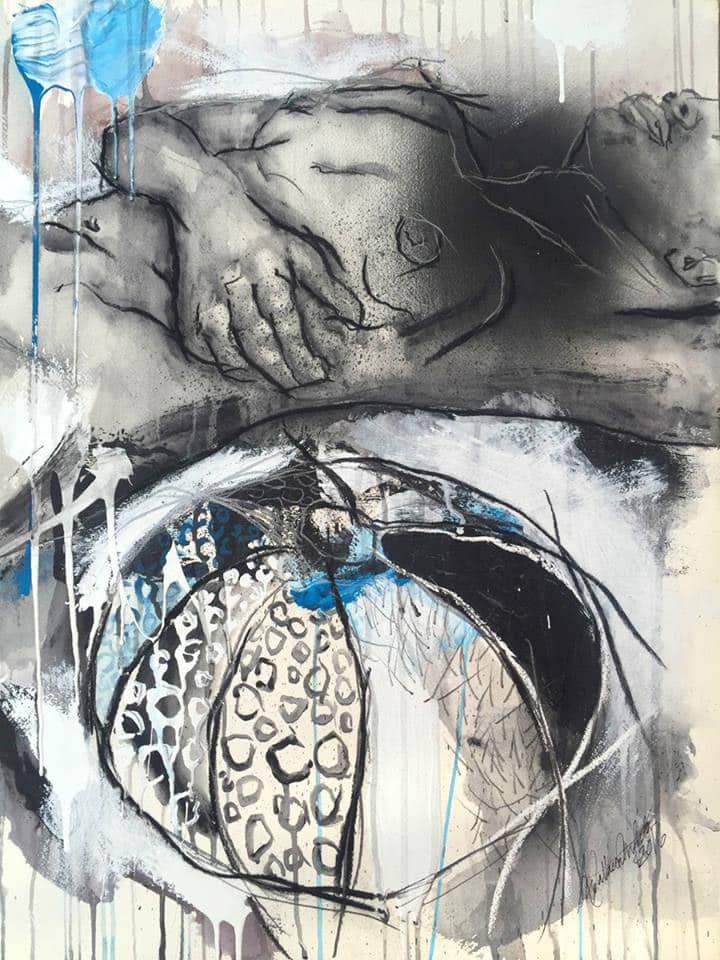 In the physical sense, Popop's screen door encompasses an obscure sacredness: a space of liberation to be and to create, without judgment or objection. Visuals within the show are all informed by the permanent and transitory visuals found in and around Popop, as a home for so many creative souls. Popop has an intrinsic belonging to the community.
The works are a collaged response to the space and the interactions that happen within the space. Walking through the property, artworks and referents are left by the many that move through this space. Because of the community's influence upon the work, I wanted the work to remain gestural; brushstrokes as indexical evidences of artist's presence."
All proceeds will serve to fund the young artist as she continues her studies in her final year at the University of Kent.