Tickets are now on sale for the popular annual Transforming Spaces art bus tour which will be taking place on Saturday and Sunday, March 17 and 18. Four galleries will be featured this year: D'Aguilar Art Foundation (DAF), Doongalik Studios, Hillside House, and for the very first time, The Current: Baha Mar Art Studios. Each gallery has chosen their own theme but each will entice their patrons' appetite for new and innovative Bahamian art, as well as holding related activities to enhance their offerings in the days leading up to, and following the weekend Tour.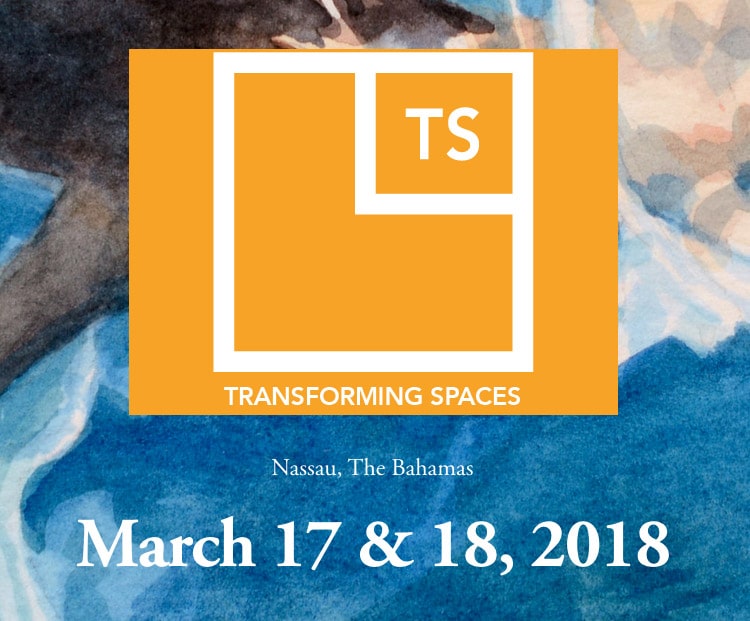 TS2018 logo
DAF has designed a collaborative exhibition with an interesting twist entitled MUSE:  Malone & Pachino showcasing the intimate artist-muse relationship spanning over 50 years in Bahamian painting. Moved by the late Brent Malone's use of muses in his life's work, contemporary artist, Allan Pachino Wallace, also works with selected live models in a variety of mediums.  MUSE brings together paintings from Malone and Pachino featuring the women and men that inspired these master artists to create some of their greatest oeuvres.

Image from DAF exhibition MUSE: Malone & Pachino
Doongalik Studios is focusing on a Junkanoo-themed exhibition entitled JUNKANOO – A Celebration of Life which will introduce junkanoo artisan and entrepreneur, Kevin Knowles and his wife Vanessa of Jujukanoo who has worked in the medium since he was a teenager, producing colourful junkanoo ornaments and figurines which have amazed both locals and visitors. This will be his first full exhibition of his junkanoo work, something which he always dreamt of doing. In conjunction with Jujunkanoo, the Junkanoo Commandos will design a pop up Junkanoo Shack on the gallery premises for patrons to experience the 'behind the scenes' journey to Bay Street. Academicians, Dr Nicolette Bethel, Noelle Nicolls and Arlene Nash Ferguson, who were key members in the Junkanoo Think Tank will offer their audience an innovative and educational exhibition of "Junkanoo – towards a new Future."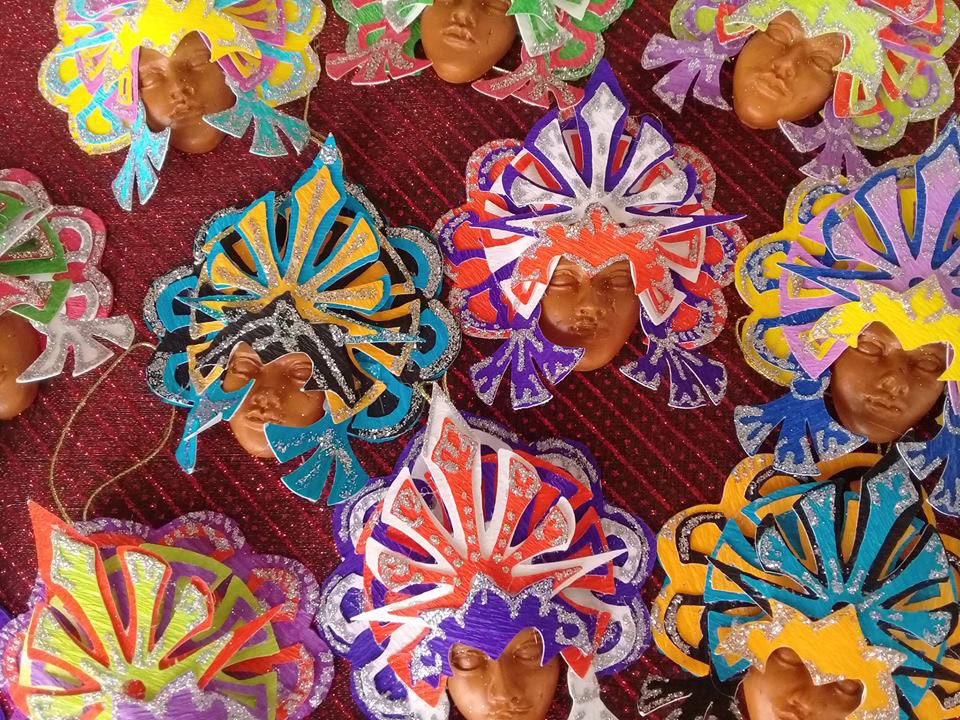 Junkanoo products by Kevin and Vanessa Knowles;
Hillside House is pleased to partner with the University of The Bahamas (UB) to host a unique cultural experience that showcases the talents of UB's Visual Arts, Music, Culinary and English Studies disciplines under the theme Historic Nassau. The three-day event promises to offer an engaging and interactive program of live art, literary and musical performances, educational experiences, and creative workshops that for the first time bring together UB students, staff, faculty and alumni who will be highlighted in three group exhibitions. Lead by UB art faculty Keisha Oliver with guidance from Master Artists Antonius Roberts and Maxwell Taylor 'Historic Nassau' is designed to celebrate and reinterpret Bahamian traditions through a sense of community.
The Current: Baha Mar Art Studios is pleased to present two Exhibitions for the Tour: Rooted: An Exploratory Celebration of Blackness, Hair and Womanhood, works by Bahamian Artist Gio Swaby that celebrate a type of self-love and appreciation within black women communities. This series of stitched female portraits on canvas attempt to illustrate an exchange of cultural information related to hair-care.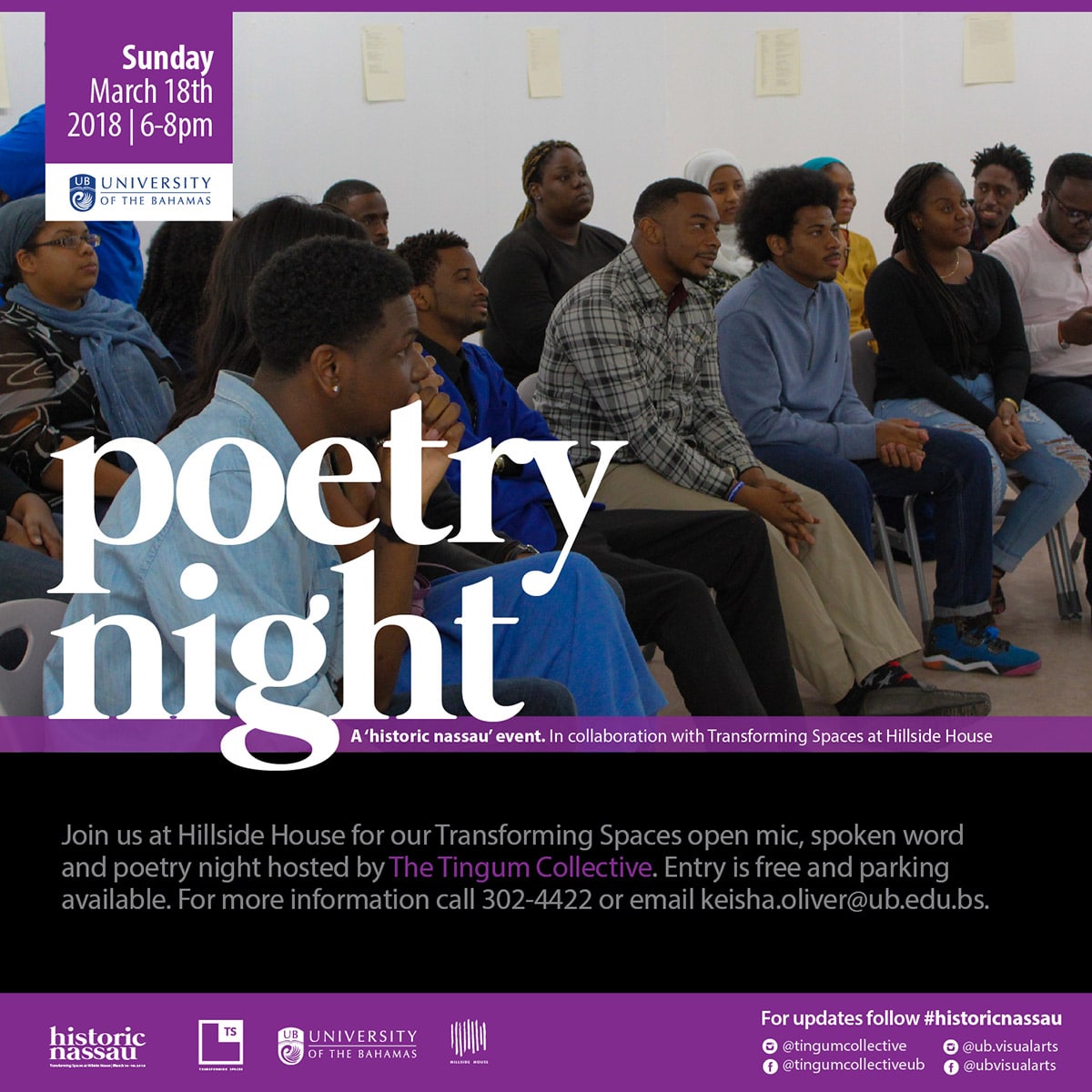 Hillside House Evite
The second exhibition: Instinct II: From Darkness to Light, is an investigation into the dichotomies of concepts related to life and death, good and evil, love and hate, hope and despair and struggle and victory, to name a few. By juxtaposing these narratives, symbolically described as 'darkness' and 'light', this exhibition interprets writings from Genesis Chapter 1 vs 1-3: The Beginning: God called the light "day," and the darkness he called "night." And there was evening, and there was morning – the first day.'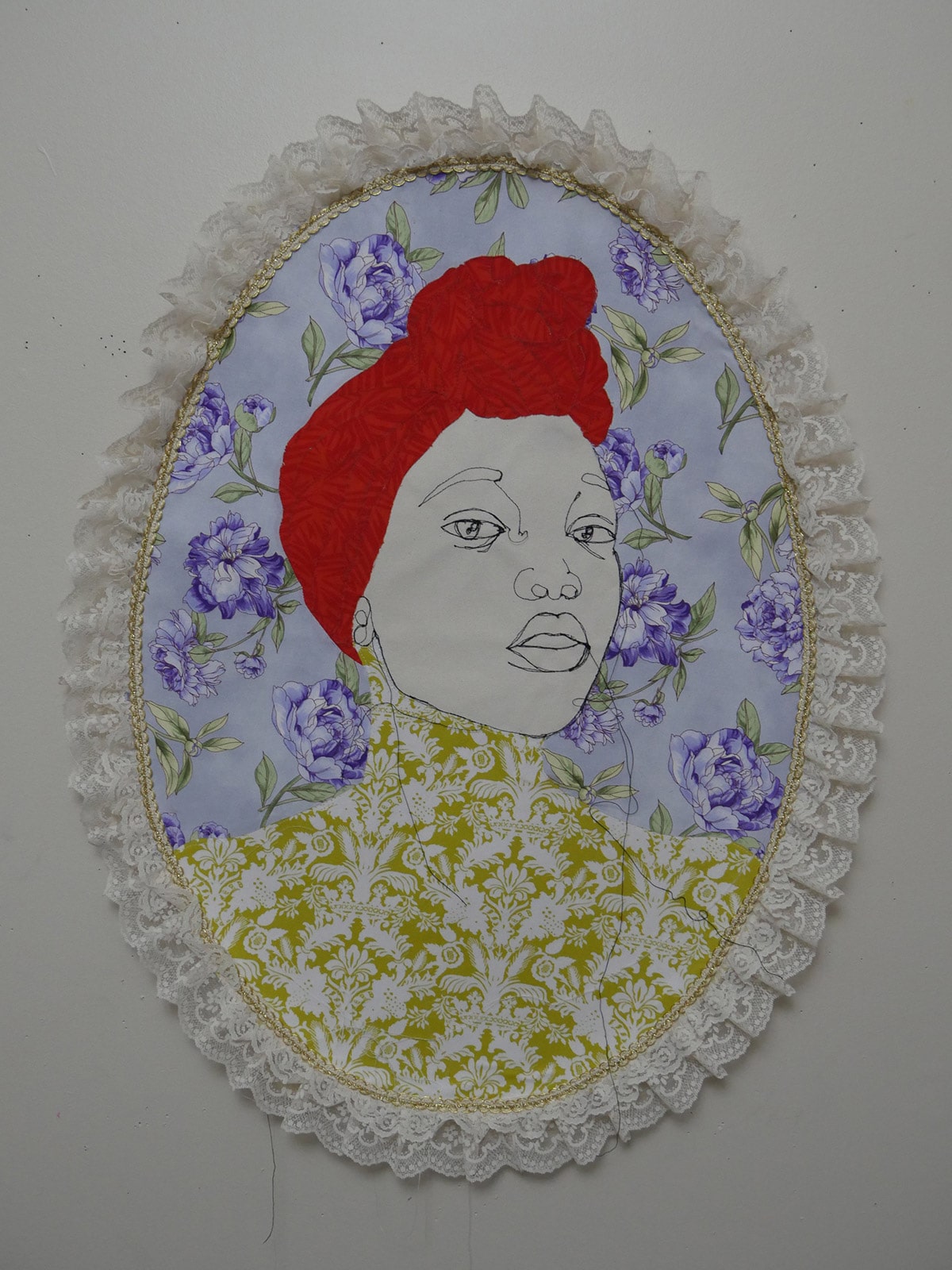 Artwork by Gio Swaby
Instinct II: From Darkness to Light showcases new works by ten female artists, including Nadine Seymour-Munroe, Ana-Lisa Wells, Chantal Bethel, Claudette Dean, Jessica Colebrooke, Leanne Russell, Lillian Blades, Lisa Codella, Sue Bennett-Williams and Sue Katz. Each artist has illustrated their particular responses to the duplicities of life and how they inherently create balance.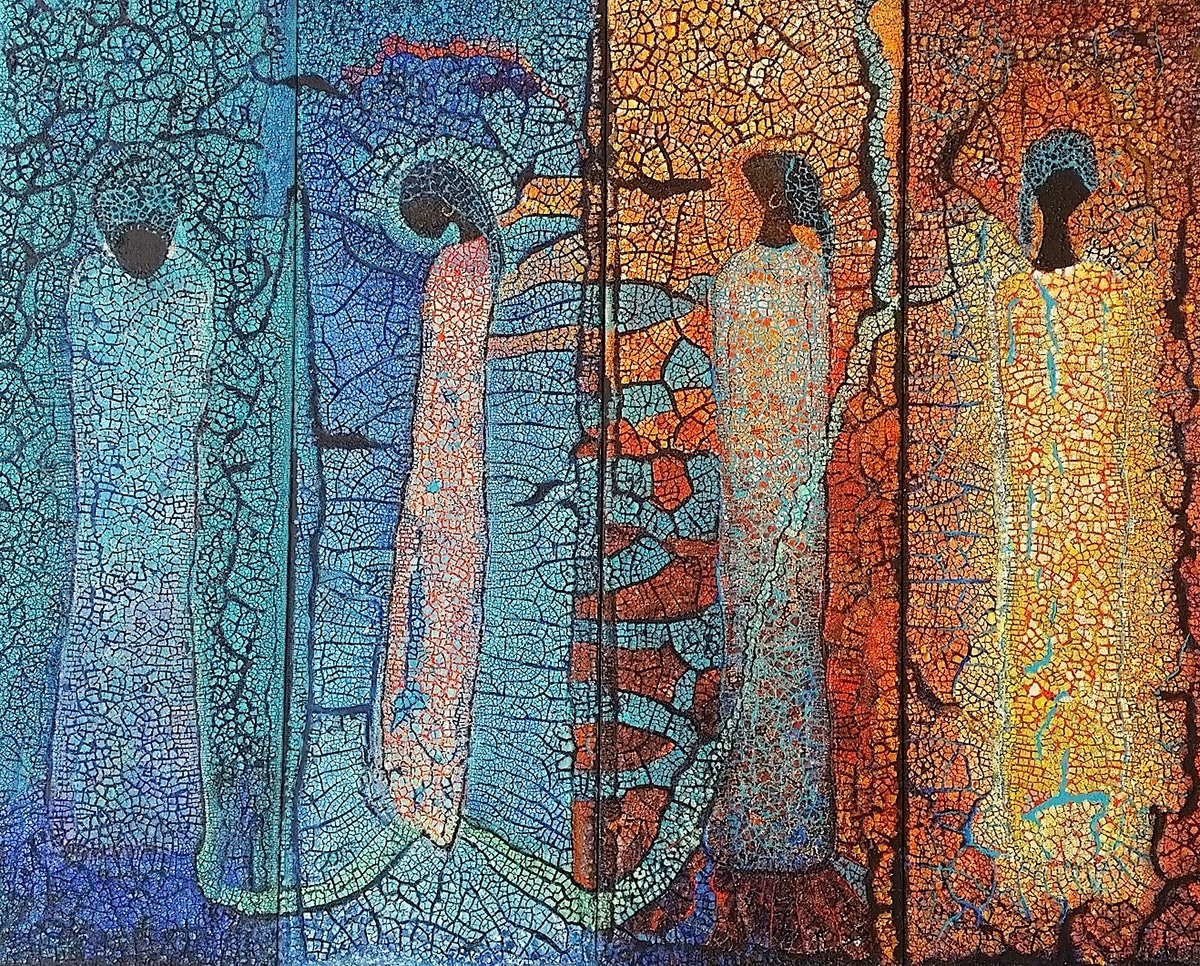 Artwork by Chantal Bethel
Although the National Art Gallery of The Bahamas will not be a scheduled stop on this year's Tour, they invite the public to view their new multimedia exhibition opening on March 22 entitled "We Suffer to Remain".
Tickets for the Transforming Spaces Tour are available for purchase at Doongalik Studios and The Place for Art, and the National Art Gallery of The Bahamas. Much more information can be found on the TS website at www.tsbahamas.com.