The Pro-Gallery at the University of The Bahamas (UB) will soon play host to an exhibition of work by emerging artist Jodi Minnis, on the eve of her temporary departure from The Bahamas in pursuit of higher education. Minnis is a proud alumnus of The College of The Bahamas (COB) and will soon be transitioning to begin her Bachelor degree studies in Fine Art at the University of Tampa (UT). Minnis will undoubtedly be in good company, as this is where one of our well-established artists, Kendra Frorup, currently teaches.
'Undefined' is a series of abstract works by Minnis and presents a departure away from the storytelling and a more representational side of her practice, as she is more well known for her frank investigations into Bahamian womanhood. The work seemed to have developed of its accord, as is so often the case, where a work builds momentum and manifests in ways not initially anticipated. "Originally the work was done with the Central Bank competition in mind, but as I started doing the work, I just found that it was becoming something bigger than the competition and decided to expound on it.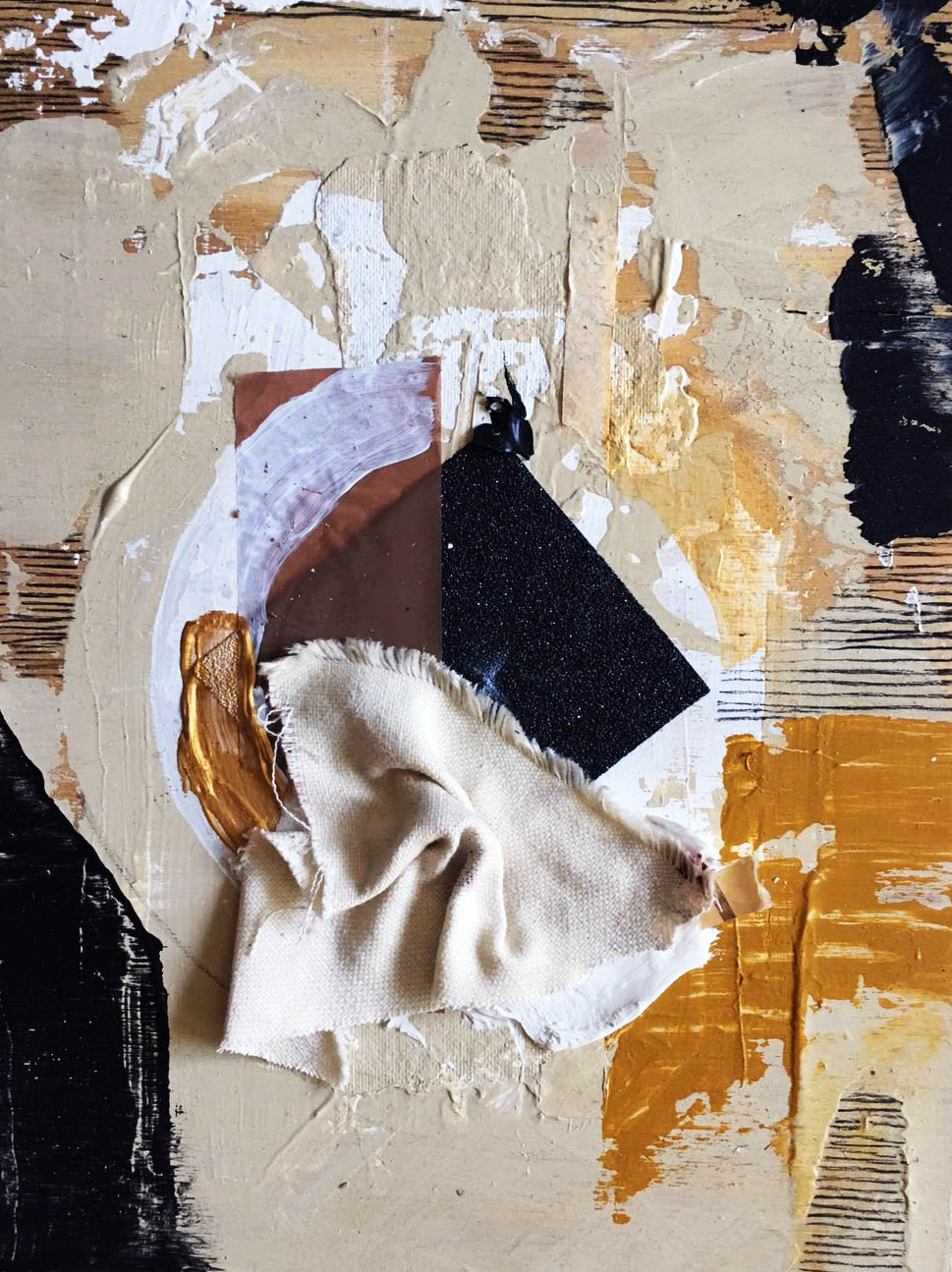 Entering the work as a standalone piece for the competition felt like a disservice to my practice. It just started to manifest as more than an investigation of material, and as something to help me define my approach as an artist and as a human being. In other ways, my place in the community." Many of the works had a different life before they became part of 'Undefined,' and for Minnis, it represents much of the camaraderie and sense of community present amongst young artists working in the capital right now. "Most of the work was completed before I moved into my studio at Popopstudios ICVA along with Natalie Willis and Richardo Barrett. There were a bunch of us working there in the summer: Angelika Wallace-Whitfield, Christina Wong, and the three Popop Junior Residents, Navarro Newton, Keith Thompson, and Nowé Harris-Smith. It created this space of new energy and vibrancy that helped me tap into the flow of making this new series of work."
The uniqueness of the Bahamian art community is the way that artists work together as an ecosystem of sorts, nurturing each other, and Popopstudios ICVA has long played host to creating the environment for this cross-pollination of established and emerging artists. "I am going to UT to study fine art, and I will have a focus in painting for the duration of my studies. Like so many young artists here, I do feel I was mentored and inspired by the artists living and working here. Artists like Tessa Whitehead in particular. Her work is incredible and very strong. It is ambitious and grand, it is also personal and intimate, she covers the full scope.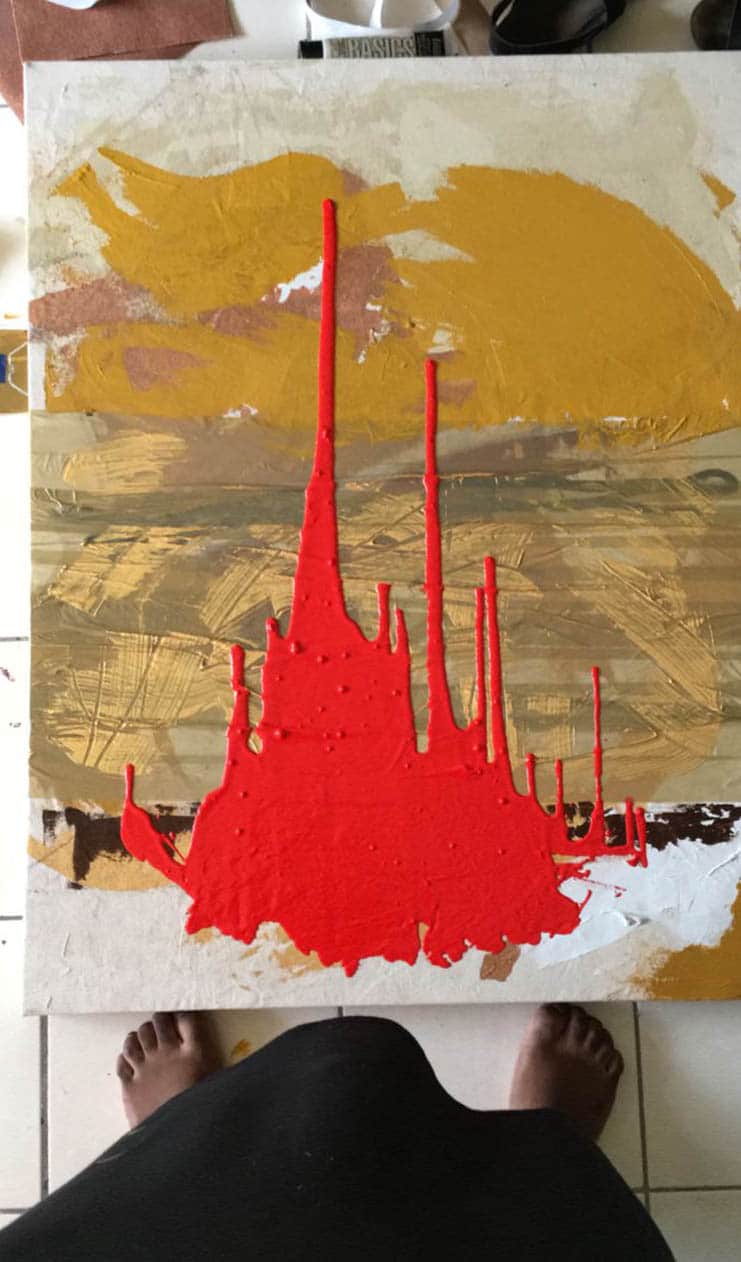 From a principles and elements perspective alone, she just paints so well, but conceptually her work is beautifully grounded. Heino Schmid and Antonius Roberts are also artists whose painting practice has influenced me, as well as John Cox – his work always seems like a bit of a punch in the face in a really good way. Moreover, even Nowé and Angelika if I am honest with myself. The summer and fall were and continued to be instrumental in giving me the momentum I need, and it is a blessing to feel like part of such a strong community at Popop." Sheepishly, Minnis admits that she did have in mind that she would be the first exhibition under the campus as a University, but she pays homage to how her time at the College of The Bahamas was also instrumental in nourishing her burgeoning practice.
It is in no small part that so many young Bahamians coming through Nassau have decided to pursue art careers due to the many teachers and mentors and artists here: truly making the impossible seem possible. 'Undefined' opens at the Pro Gallery at the University of The Bahamas campus on Thursday, December 22nd, from 6 pm – 9 pm. Sales from the exhibition will go towards supporting Minnis in her studies.