The 4th Annual Woodturner's Exhibition entitled 'Turning To Art' will open at Doongalik Studios Village Road, on Sunday, April 15 from 3 pm to 6 pm, and will feature the works of four wood artists: Robin Hardy, Jeremy Delancy, Kim Deveaux and Quentin Minnis.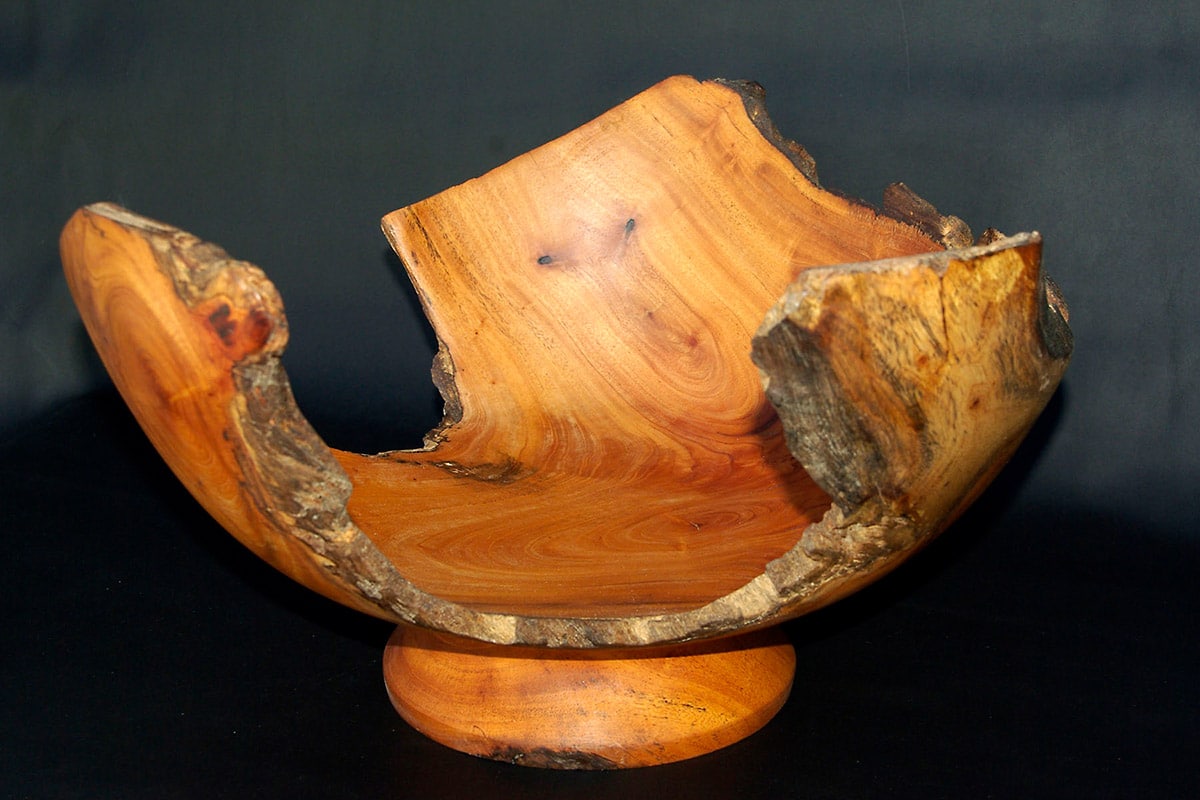 Large Natural Edge Bowl by Robin Hardy
The Exhibition's theme reflects the diversity of wood artists working in The Bahamas and examines different techniques and material than those used in previous shows. This year, the group welcomed two new artists into the collective.  Kim Deveaux specializes in exquisitely detailed engraving and carving, her preferred media being local woods and coconut shells. Quentin Minnis uses found wood to make frames that allow his Bahamian themed paintings to expand beyond their borders.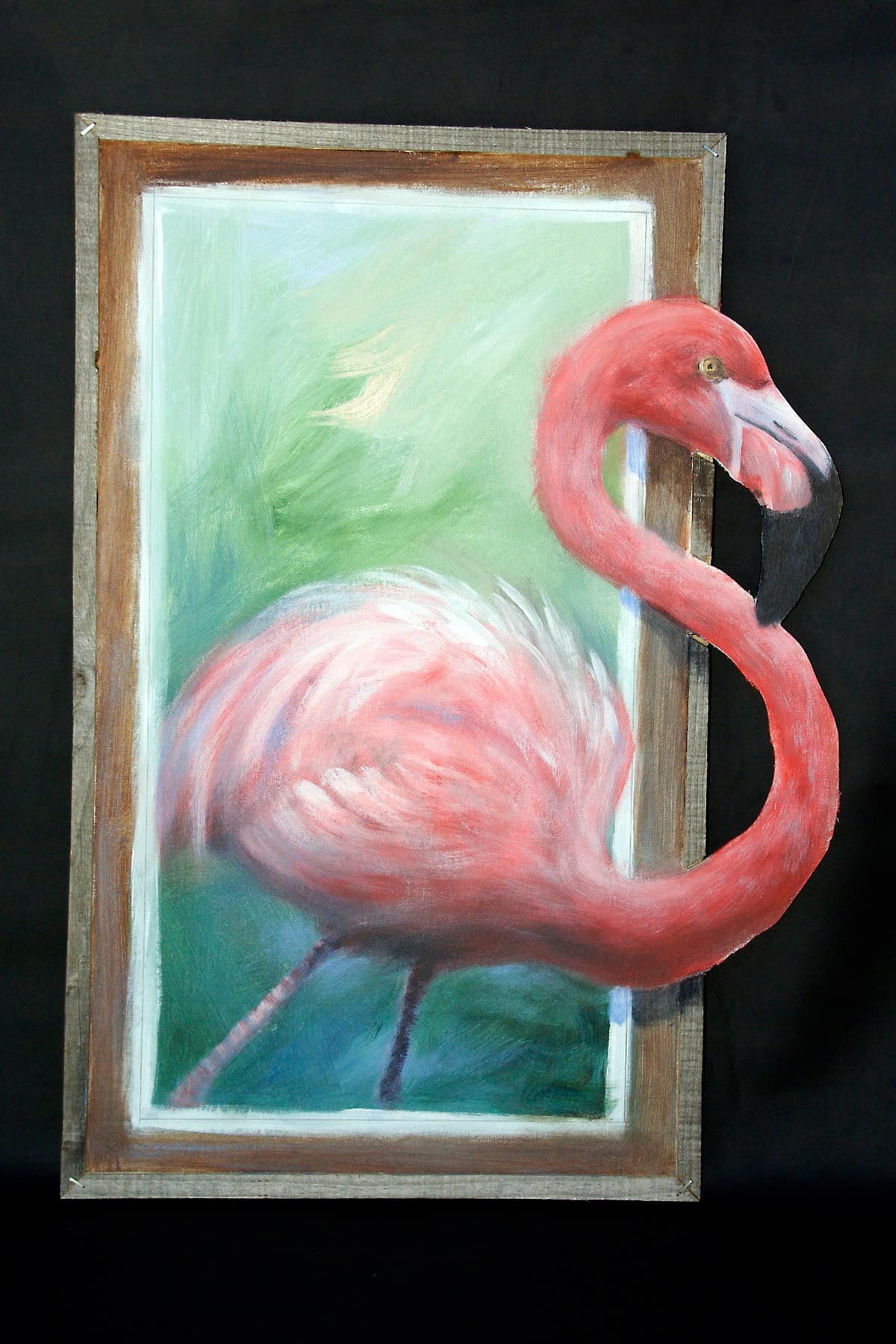 Flamingo by Quentin Minnis
Jeremy Delancy, the group's organizer, stated: "Robin Hardy and myself have presented in all of the exhibitions to date,  but we felt that inviting new artists will open new dimensions in how our audience sees and experiences wood as an artistic medium."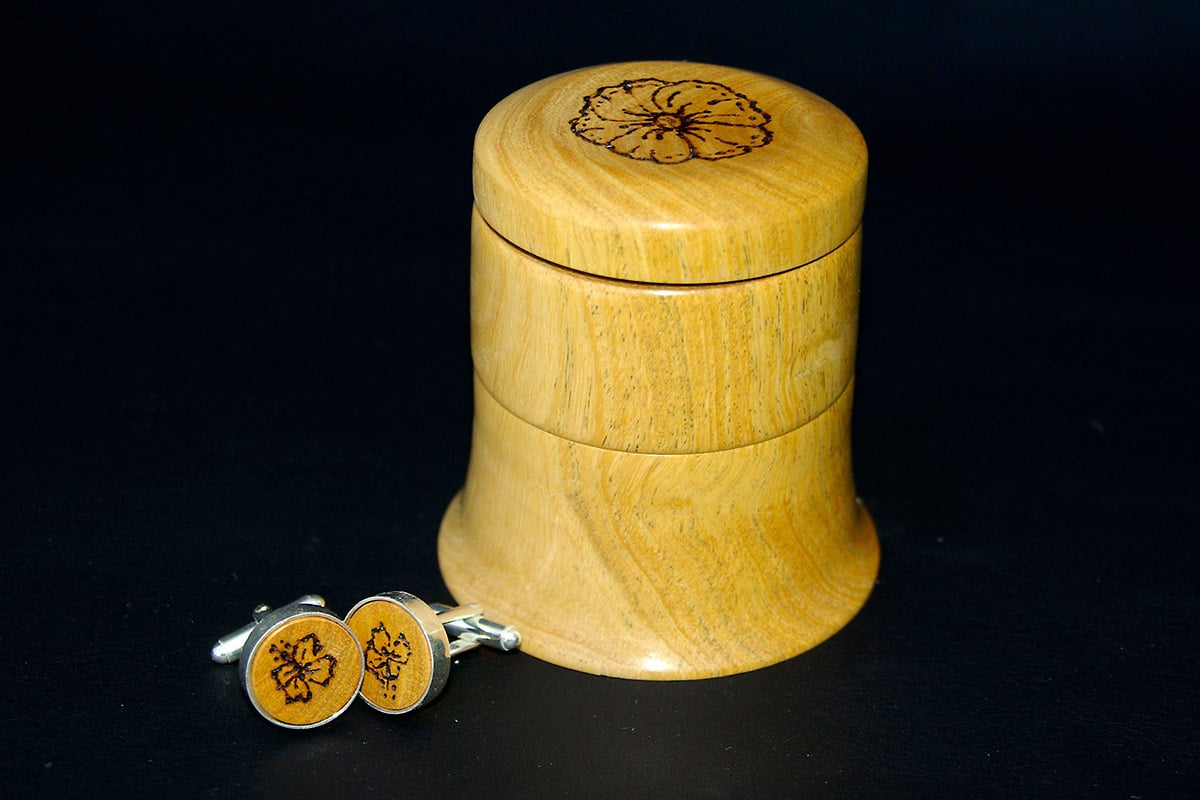 Cuff Links and Box by Jeremy Delancy
The Exhibition will be on display until May 4. Further information can be obtained by contacting the gallery at [email protected] or by telephone at 394-1886.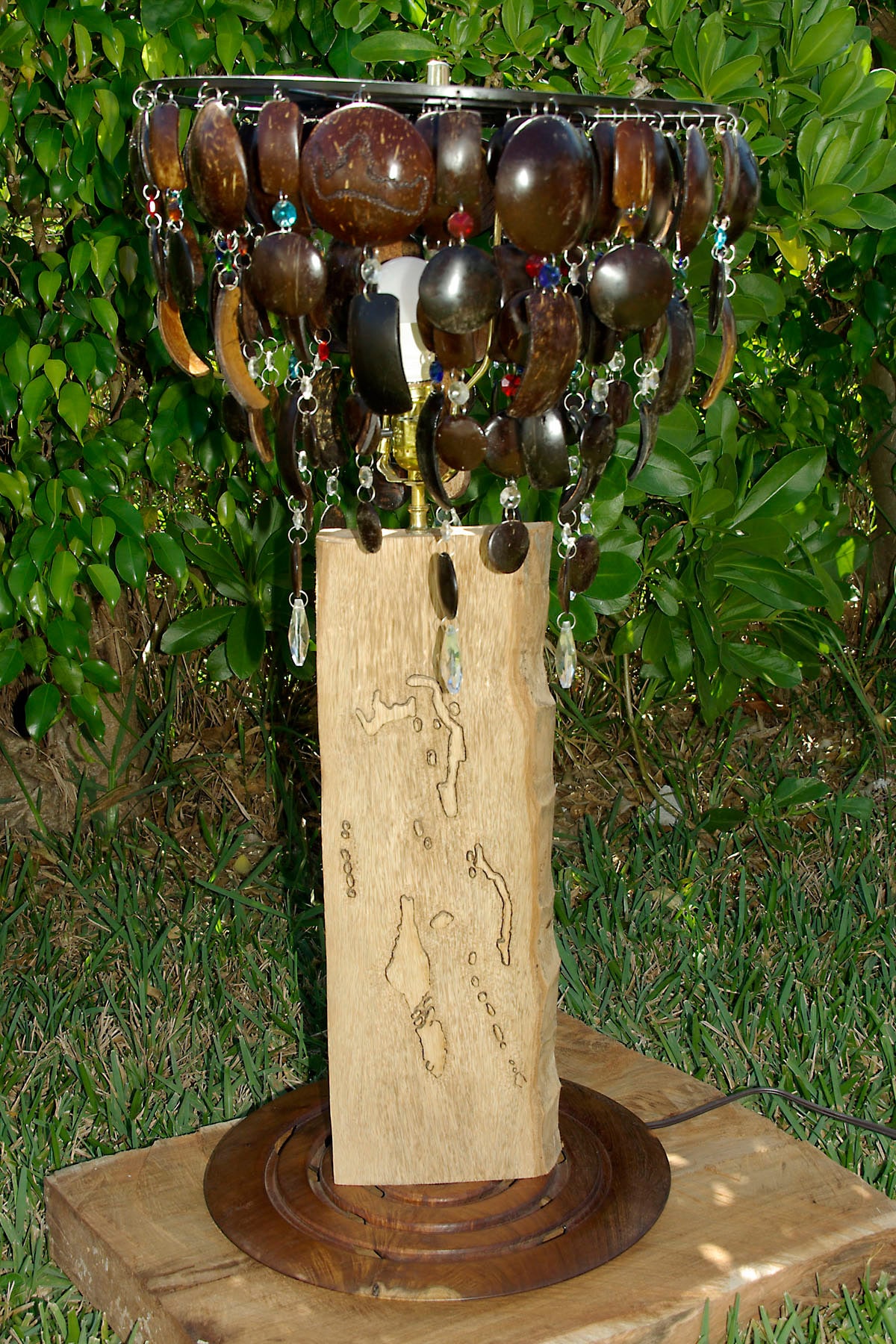 Mixed media Lamp by Kim Deveaux