The painting workshop series at the National Art Gallery of The Bahamas (NAGB), starting today, November 26, is just another side of our range of programming here. We have talks and openings and all the things often associated with a National Gallery, but we also offer more practical, tangible knowledge that we pass on and other learning opportunities and experiences that we expose our local public to.
This new workshop, part of the programming for our current permanent exhibition 'From Columbus To Junkanoo,' offers a chance for the public to work with two of our prominent artists: Jackson and Bernard Petit. The chance to work with artists who are renowned in your art community is a rare and beautiful privilege we get from living in such a small nation with such a high saturation of talent. That level of accessibility and familiarity is unheard of in a lot of the world. We tread a fine line between elevating our artists without putting them so high that they seem out of reach to us 'lesser mortals.'
They are every bit as human as you and me – and anyone who knows Jackson and Bernard know that the brothers both boast a great sense of humour and laugh and joke just like the rest of us. Abby Smith, the Community Outreach Officer at the NAGB, is ready and raring to go. Given her title, it is natural then that working with the public is part of her passion when it comes to Bahamian art. "It is a great learning experience, to work with artists here who are doing so much and the fact that you can come and sit and chat with them. They are not up on pedestals like artwork; they are real people who can laugh with you and teach you." Smith also had the public in mind in choosing the brothers as instructors.
Though they are both incredibly accomplished painters here, with over 15 years of experience, their painting prowess is not their only qualifying criteria. Smith, while interested in highlighting their skill, is also incredibly concerned with their approachability and the level of humanity that each of them possess. Their experience is one shared by so many Bahamians here.
The brothers are proudly Haitian-Bahamian and hold a deep sense of their dual nationality. They are not half-Bahamian or half-anything: they are 100% Bahamian and proud. End of story. "To me, it just seems like they do not get the level of recognition that they ought to. They are quite well known of course, but these are some of the most talented young people we have, and I feel they get sidelined sometimes.They came up like any other Bahamian student: through high school at CV Bethel, studied at the College of the Bahamas and studied abroad. They even came back and started their company – there is so much we can learn from them and not just painting but from their ambition and who they are as successful Bahamians." Inclusivity has been the name of the game for the NAGB since its inception. The gallery serves as a way for Bahamians to tell their stories from all walks of life here. We are a varied people, and that is what makes us beautiful.
The brothers were inspired and trained by some of the biggest figures in art and art education. Names we know all too well: Burnside, Beadle, Malone. However, also, the strong women who helped to mold so many young generations of artists here, most notedly the late Mrs. Sandra Illingworth-Adderley, who passed earlier this year, who was instrumental in the development of the men as artists and as people, having mentored them both from a young age. As Jackson fondly put it, she "discovered" them in the 9th grade at A. F. Adderley.
He was working on his BGCSE coursework at the time – yes, in the 9th grade when most students are completing their BJC qualifications, Illingworth-Adderley came across his work and invited him to meet with her. She informed him of the Finco Summer Workshops and helped him fill out the form and had him do some sketches – and thus the mentorship began. It was not until he went to CV Bethel that she became a formal teacher to the Petit brothers. She was instrumental in ensuring they continued their arts education – despite the pressures that so many artists face in securing their academics in school, as art is so often not seen as a serious career option.
This is precisely why Smith wants to push the workshops and continue this kind of work we do at the gallery. "Who knows? By making sure that people in the community come here and know this is their space we might be cultivating the next generation of artists. It is all about nurturing and helping people understand that this is a viable avenue for a career, understanding your culture, even if it is just people interested in taking up art as a hobby. It all counts."
There is a strong tradition of mentorship here in the arts and a sort of unspoken legacy that we hand down and it is a precious and tangible thing you can see for yourself. It is clear, in looking through 'From Columbus To Junkanoo,' that our younger artists were inspired by those practicing before them and found their success, as Jackson explains: "I was always pressured to do something academic: Biology, Physics, Spanish, things like that. I ended up dropping the Spanish and keeping up with art, so did Bernard, and Mrs. Illingworth brought us books on Bahamian artists and things like that. One of the first major paintings I saw was a Brent Malone painting, the one on the cover of the Finco art book.
She then showed us John Beadle, Jolyon Smith – the works she collected from artists and students over the years. Her house was a personal gallery in a way." However, Jackson quickly moved on to galleries of a different sort, working at the NAGB in 2007 – just four years after the institution's opening. He is very much 'part of the furniture,' and instrumental in much of the digital and technical operations in the functioning of the space.
Moreover, what's more, he exhibited his work before he started working here, having his work selected for the NE3 in 2006. He and his brother both have work within these walls, and Jackson says he is proud to be able to work here as well as display and continue his art practice. And so Smith wants to continue this mission to have Bahamians from all backgrounds, much like the staff working in Villa Doyle, have their chance to pursue and be inspired by Bahamian art and its history. "I feel as though oftentimes people get caught up in the glamour of the gallery being related to art instead of thinking of the purpose.
We have to understand that the NAGB is housed in a historic part of downtown with a long-standing community of its own, and the impression that a grand space like this gives off is that the residents around us have been shunned: this is the mislead belief of so many people, because the NAGB is a national treasure, this is a space for all Bahamians. And so my goal is to bring the community back. To give them access to what is really theirs." The Petit brothers will be walking you through the fundamentals of good picture making: from the technical to the conceptual, using the age-old tradition of the 'still life' study as the subject matter. Some of the principles to be discussed include composition, accuracy in drawing, colour theory, understanding form and modelling and lighting.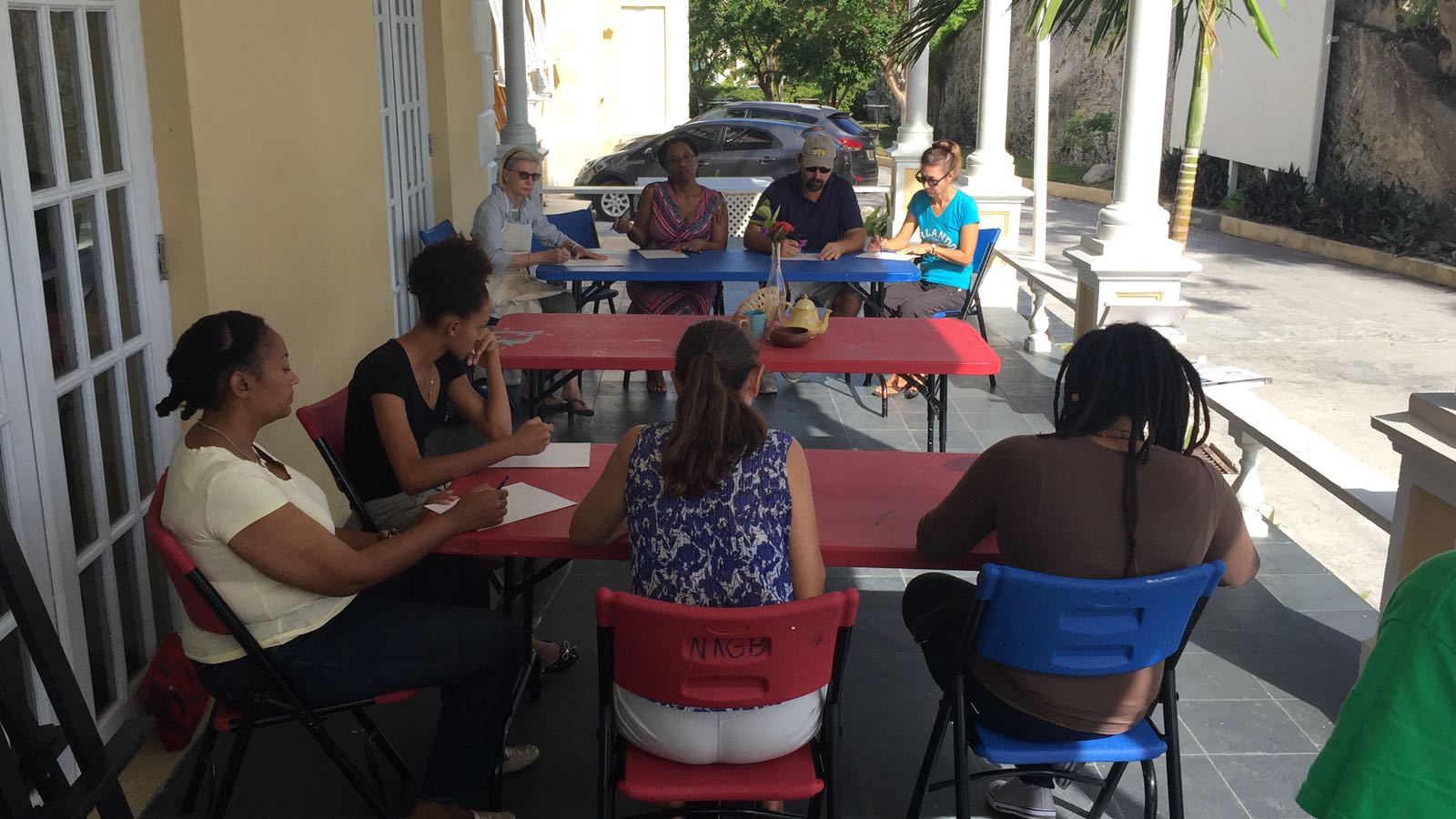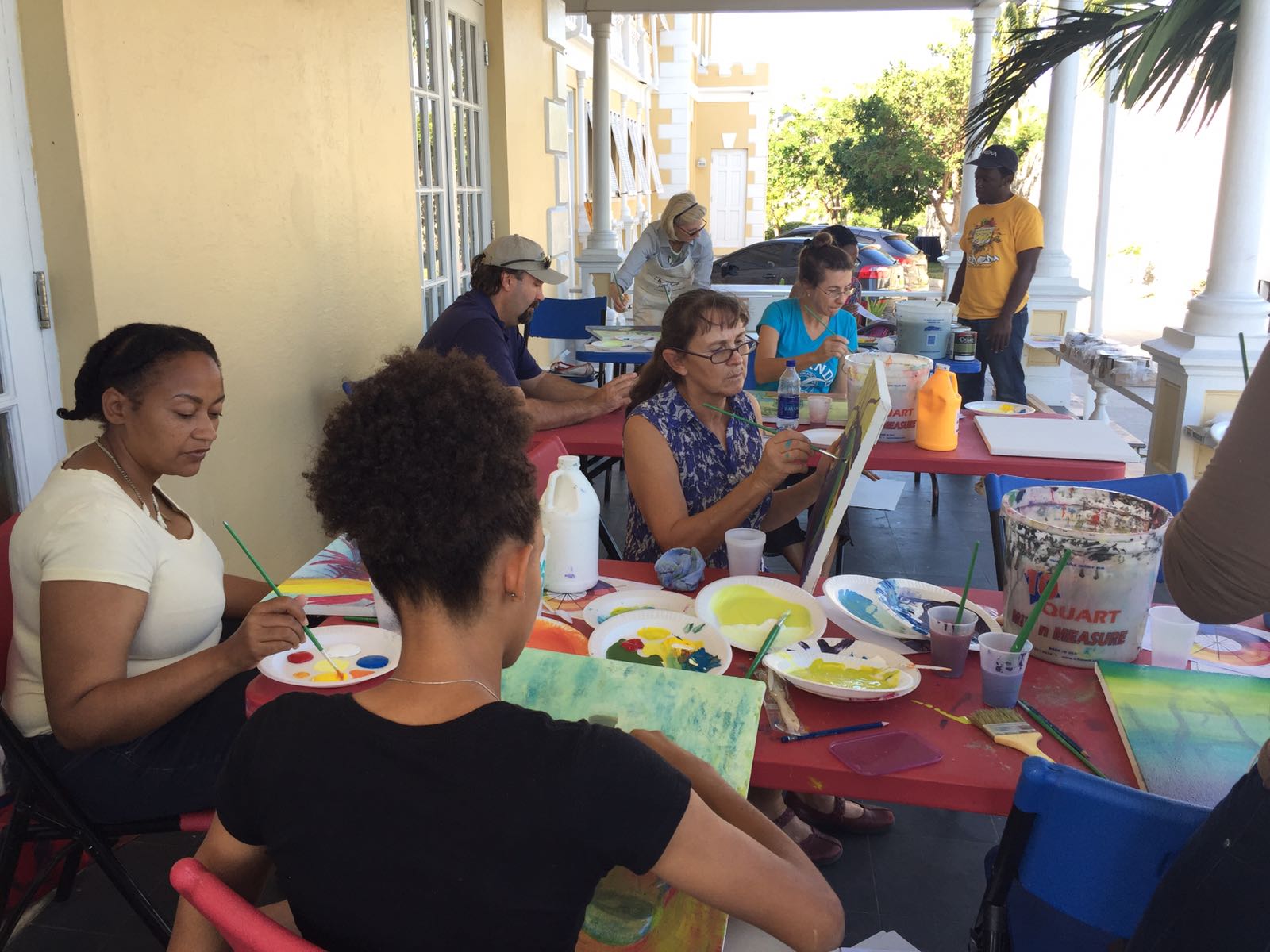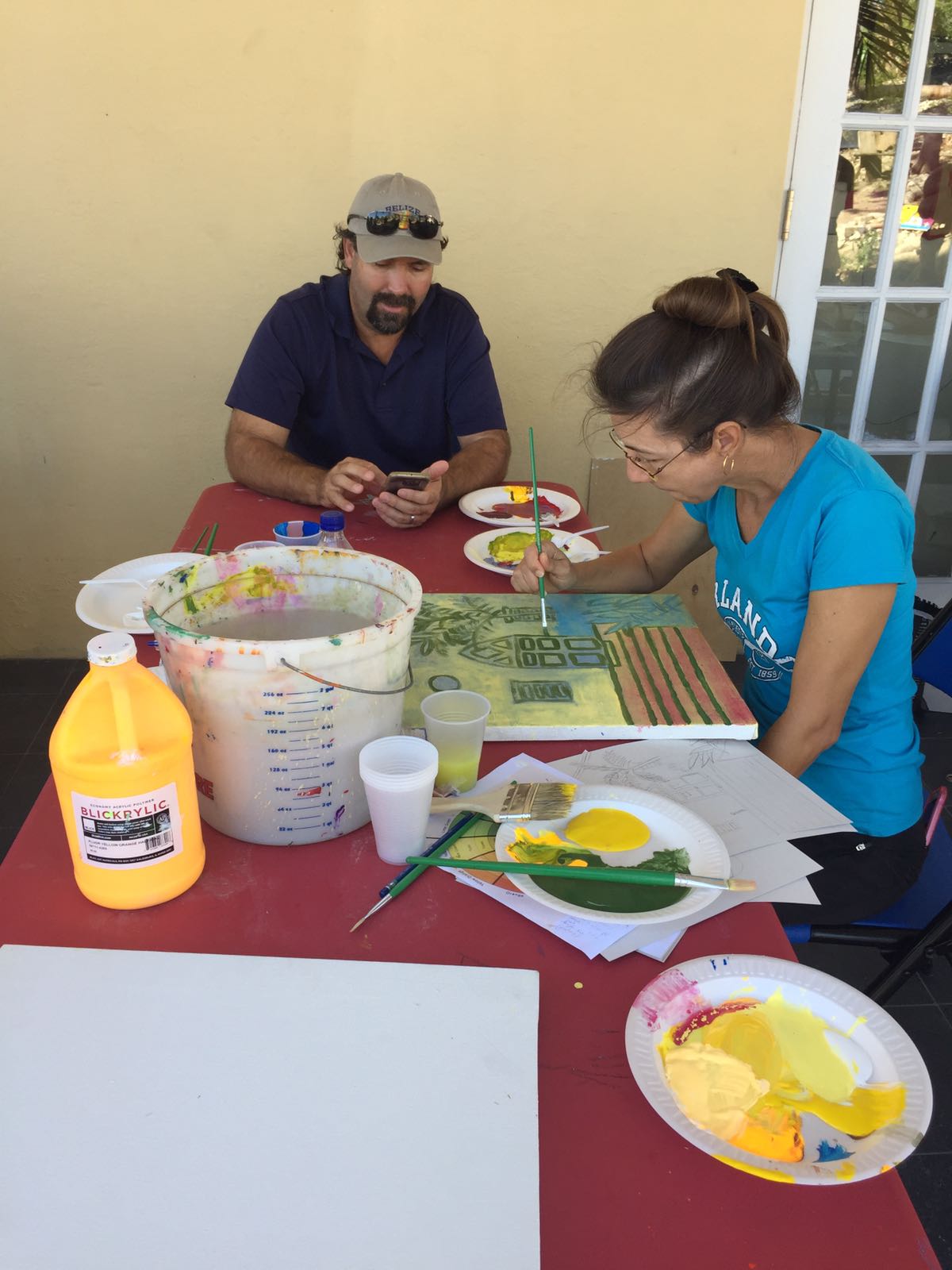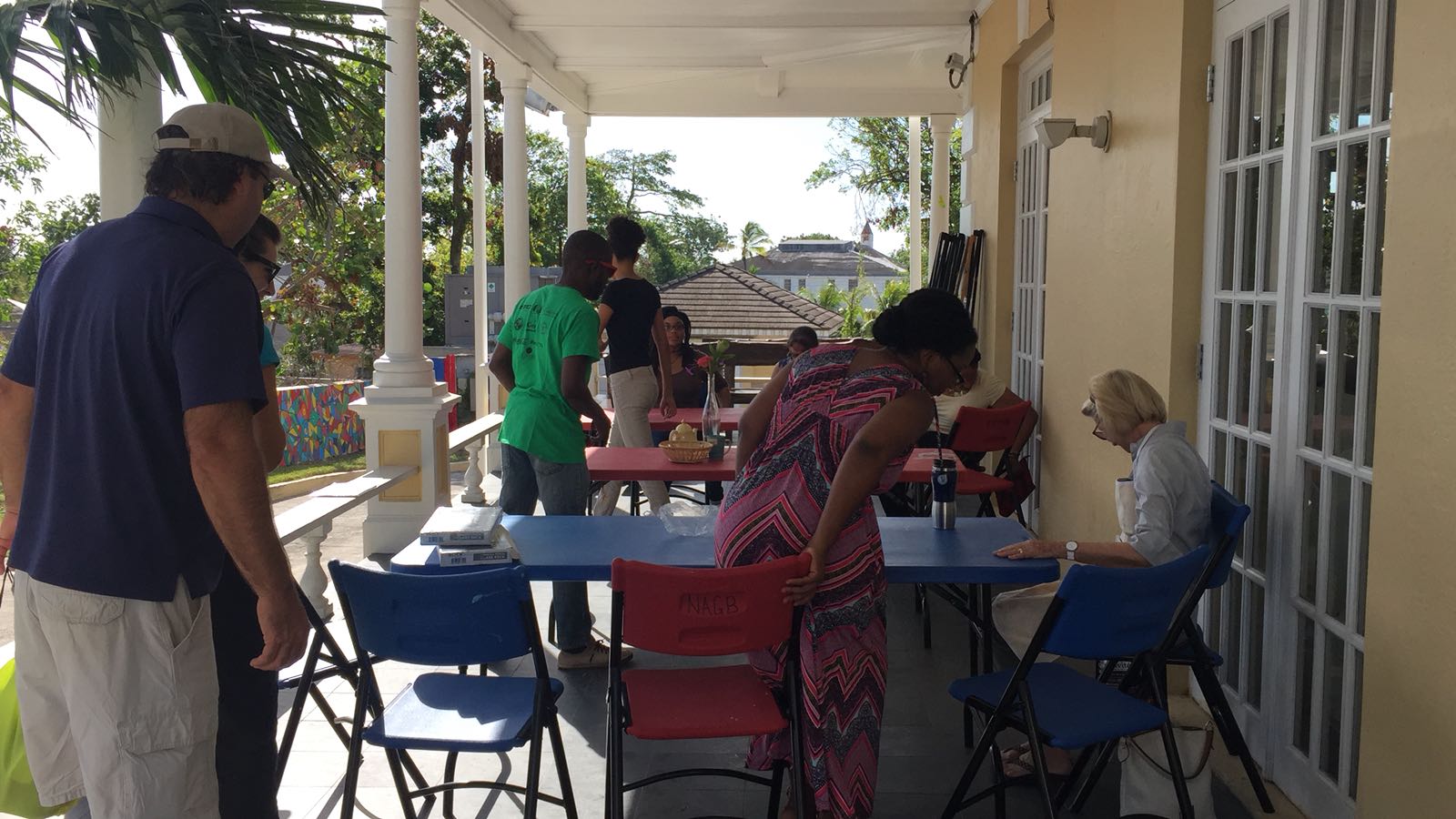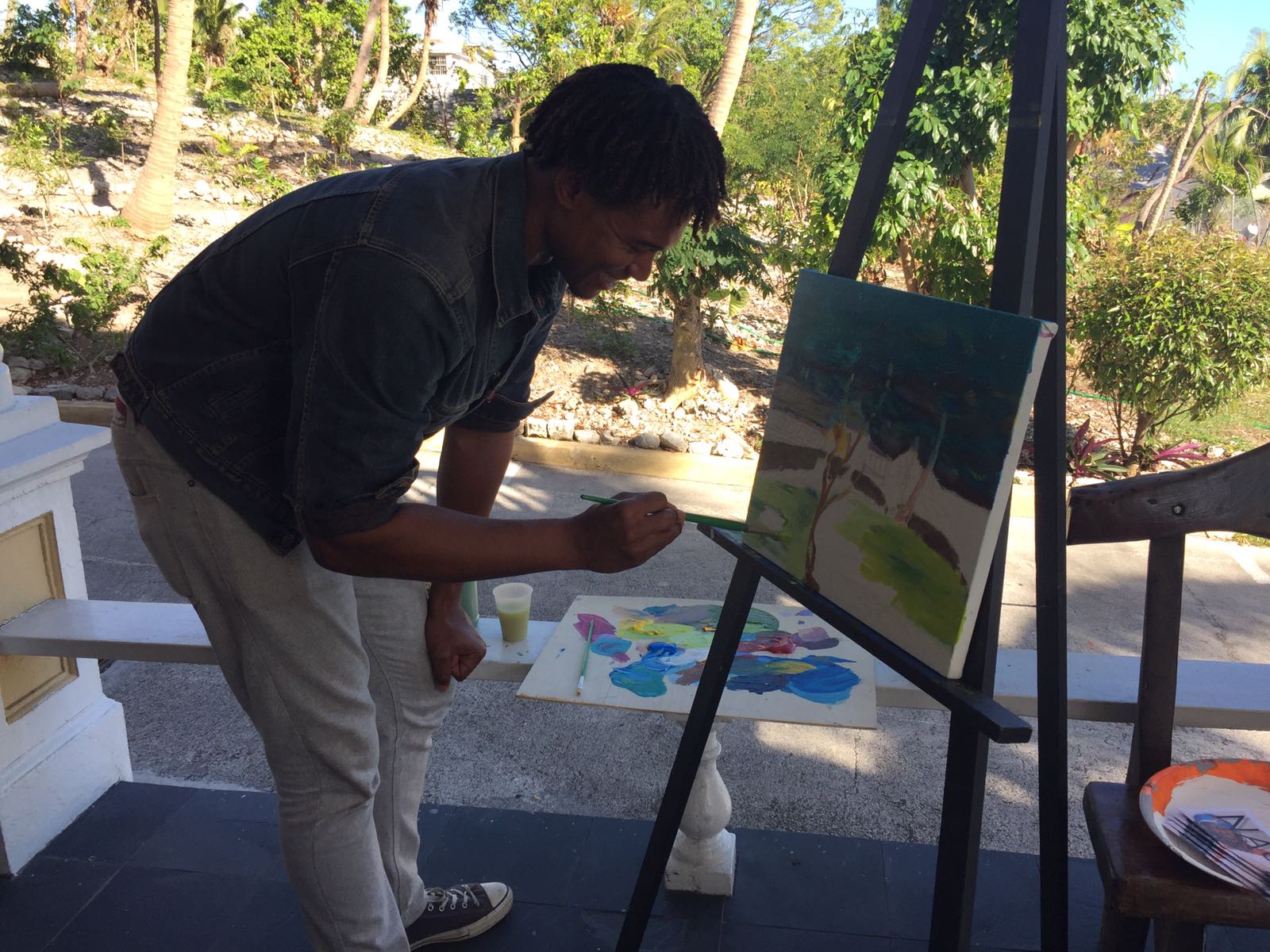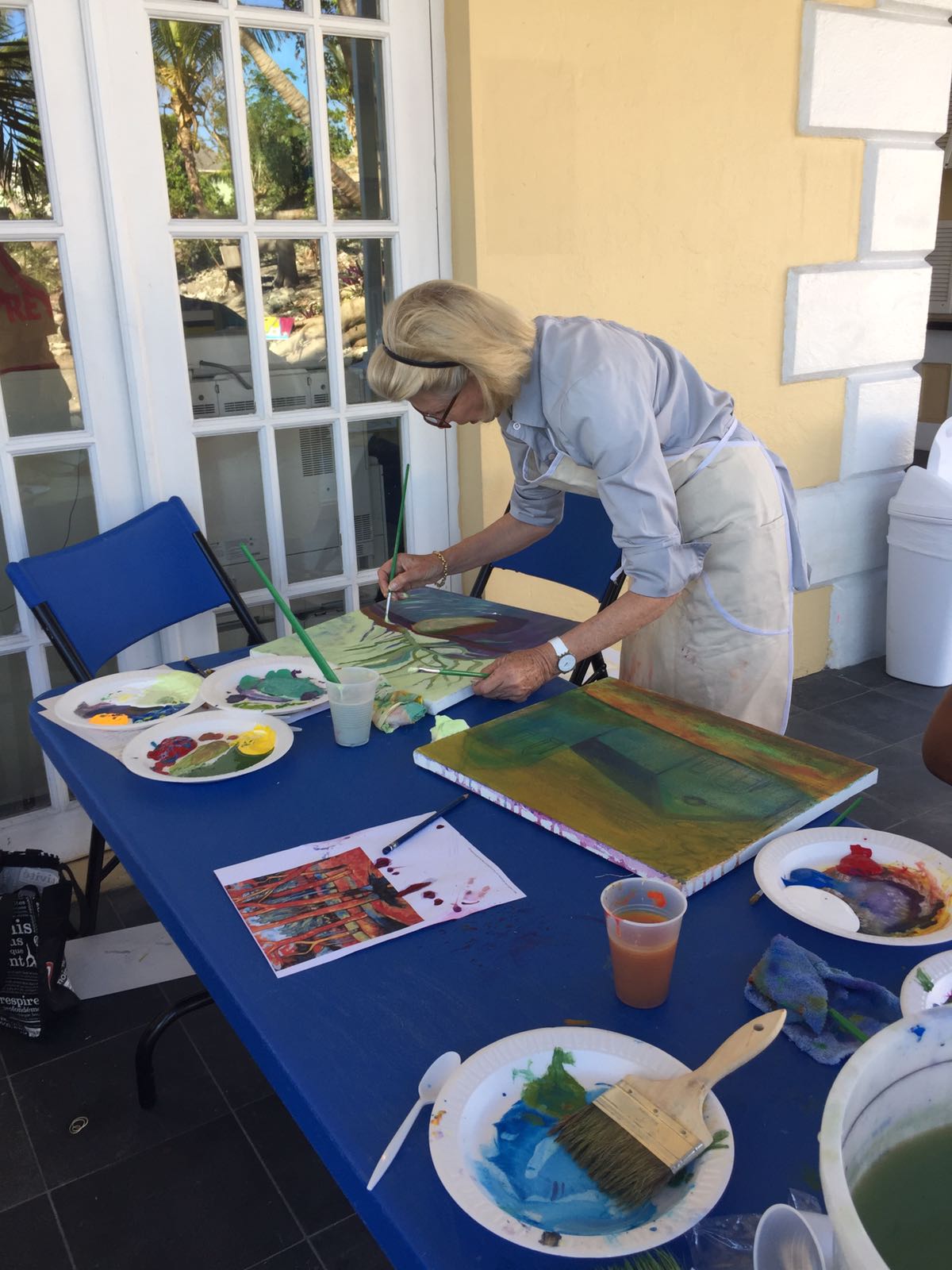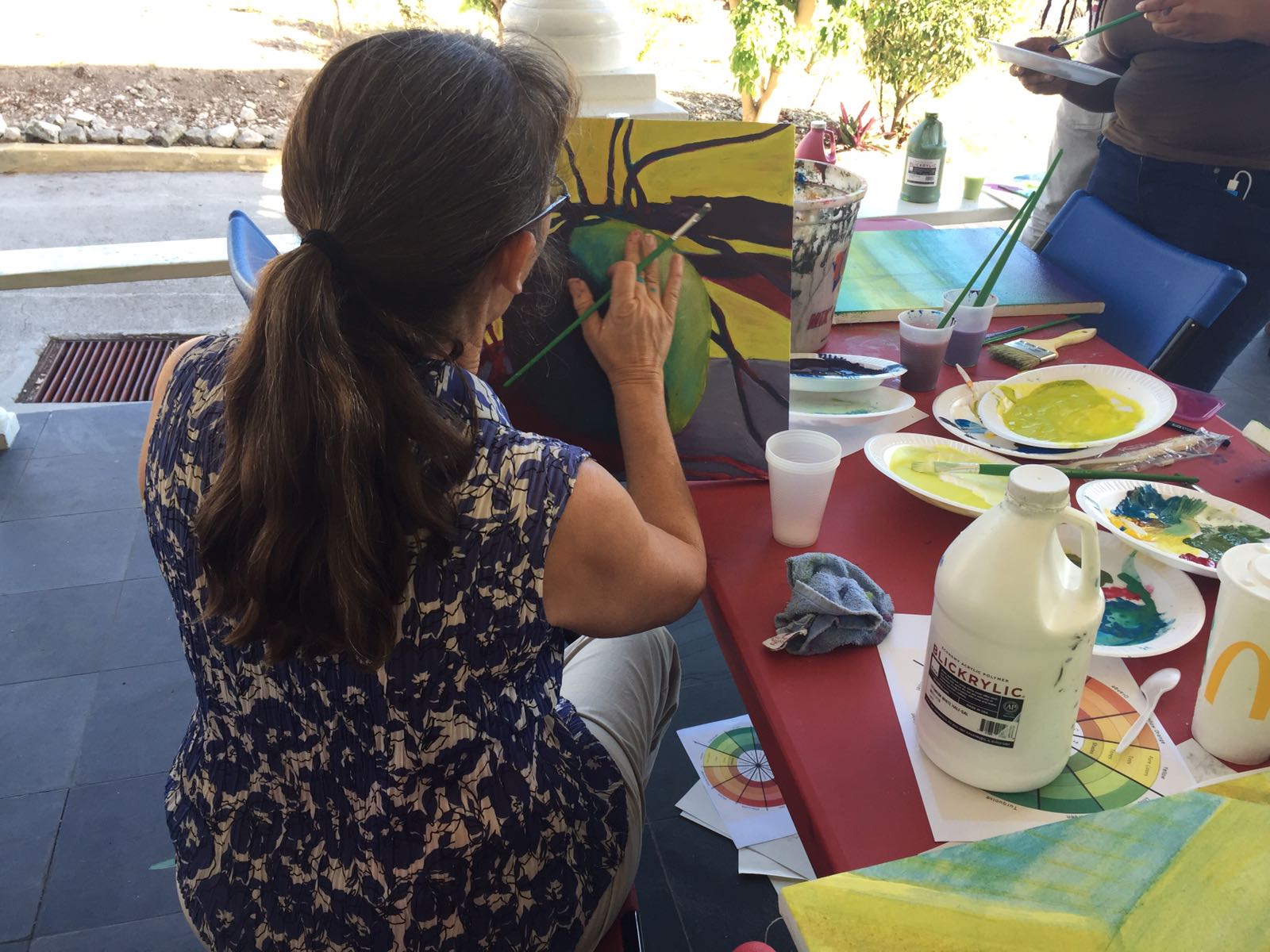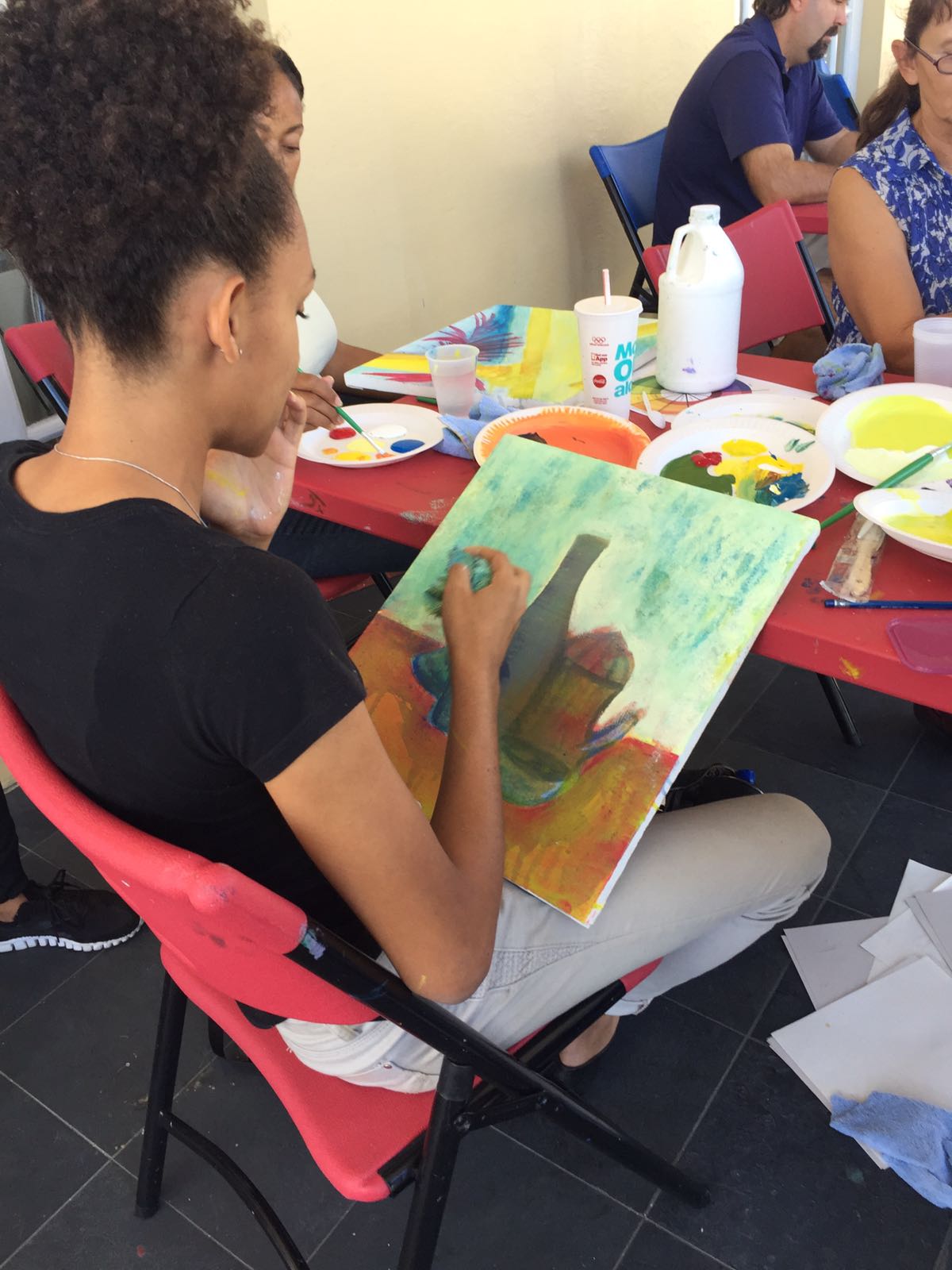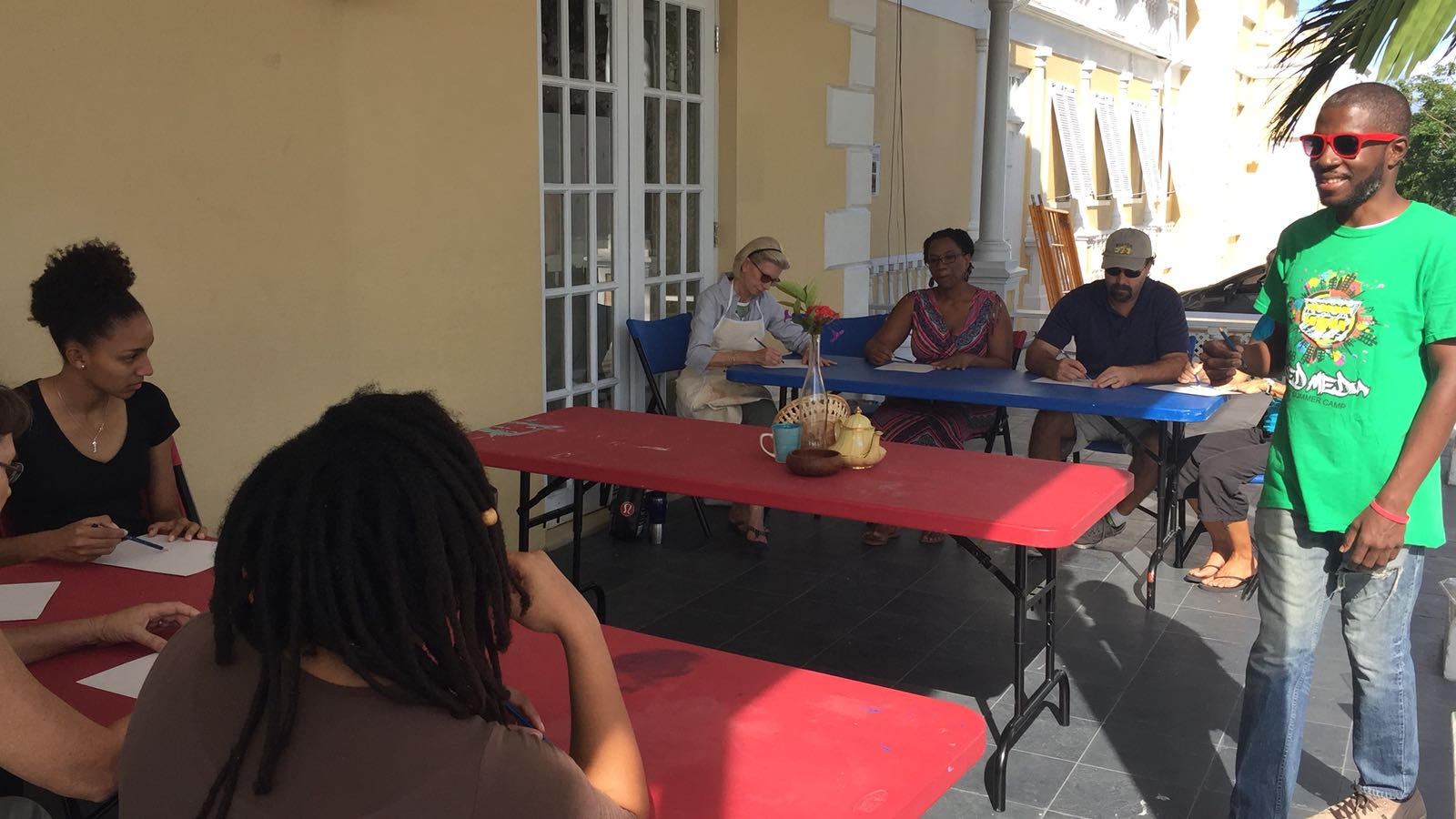 The skills explored in the workshops are translatable and easily applicable to any style or genre of painting. The painting workshops will take place today, and the following Saturday, December 3rd, 2016 with Jackson and Bernard, on the NAGB grounds. This is programming for adults, so anyone aged 18 and up are more than welcome to join us, from 10am to 3pm on both days. The fee for NAGB members is $25, and $35 for non members – price is inclusive of all materials. All you need to bring is yourself, an open mind and heart, and perhaps wear some clothes you don't mind getting a smear or two of paint on. The act of painting is often a passionate one, and passion plus paint can sometimes equal a little mess!