September marks the start of yet another school year and we can already hear the teachers and students mentally trudging their way back into that regimented mindset after this scorcher of a summer. Now to the rescue, the NAGB has more than enough on deck to inspire and jump-start the back-to-school run and fight off fatigue. From the historically-grounded permanent exhibition 'From Columbus to Junkanoo', to our other temporary exhibitions: the ongoing Double-Dutch series, the 'A Sustainable Future for Exuma' and the incubator that is the ever-changing Project Space; there is plenty to inform and intrigue at the gallery this month.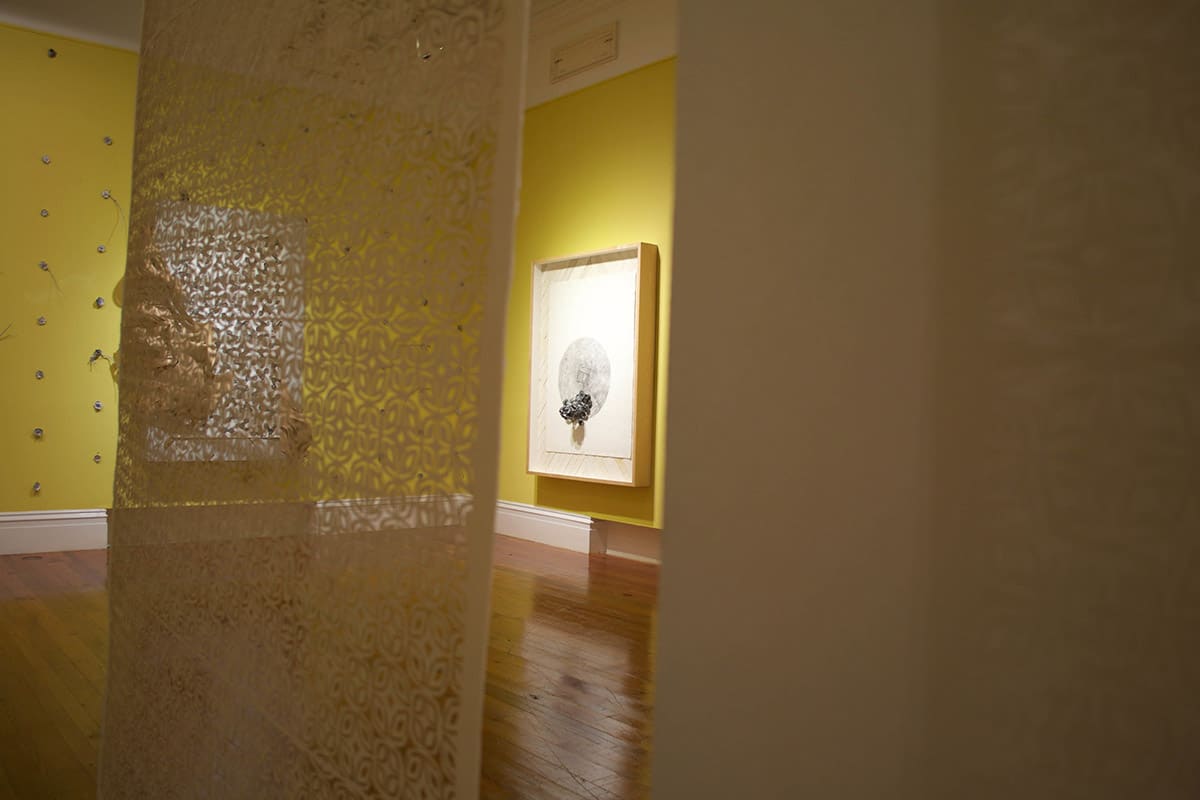 Originally developed as a way to give a taster of Bahamian history and art to Cuba as part of the Fiesta del Fuego in 2015, curators Averia Wright and Jodi Minnis (both former employees at the national gallery) have set out the permanent exhibition 'From Columbus to Junkanoo' as a way to survey Bahamian culture and history by including both historic and contemporary works. The oldest works date back to the colonial photography of Jacob Coonley and 'Doc' Sands, and the newest were produced within the last year by Edrin Symonette. All of it speaks to our experience of Bahamianness, whether it is our lived experiences or the things we come to know from what our history books tell us. Interpretations of how we live and think about our national identity, coming from Bahamian artists, is integral to how we truly begin to contextualise ourselves as Bahamians.
Conversely, knowing how we exist in relation to others is also crucial in how we come to know ourselves. The Double Dutch series of summer exhibitions seeks to explore this, by pairing a Bahamian artist with another artist from the Caribbean region and diaspora. Currently, we have Kendra Frorup paired with US-based, Puerto-Rican artist Gabriel Ramos. The works from these artists, both paper-based (in a loose sense of the word), as well as sculptural in nature, play with ideas of childhood nostalgia by incorporating imagery that is reminiscent of 'coming of age' in the region: the chickens, the tumbling houses in towns, the colours, the flora.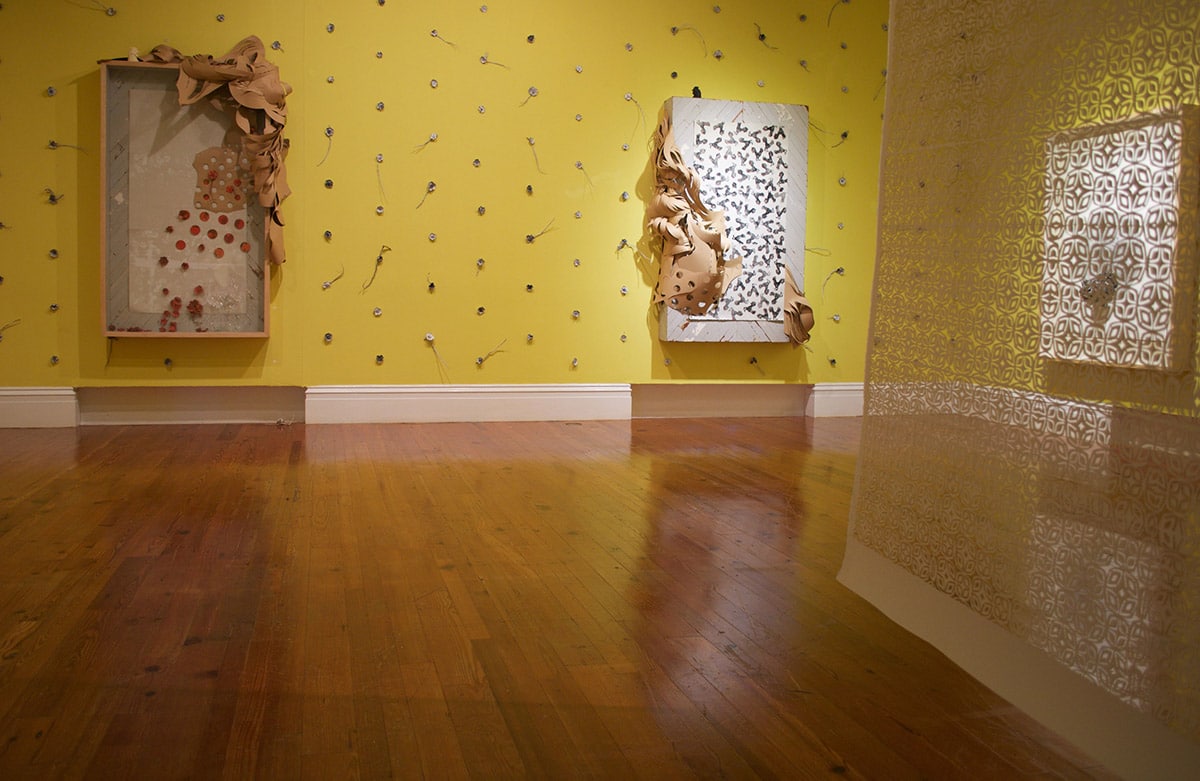 They provide almost fantasy-like traces of our childhoods, memories that have been broken down visually and reformed in ways that are at once familiar and intimate to us. The nostalgia will segue into the uncanny material investigations of Heino Schmid and Jamaican artist Deborah Anzinger in the upcoming iteration set to be on view from September 22.
In a similar vein, Kim Smith takes things we consider ordinary and brings them into focus, things we might pass by or overlook, and force us to give them the viewing time they might not receive in our everyday routine. He takes the humble pencil and, by mastering his craft, produces hyper-realistic works that are a stunning display of skill and attention to detail. His work can act at once as a magnifying glass to investigate more closely those little things we often take for granted and elevate them into a higher existence, or his studies of architecture function as historical renderings of buildings that are no longer here.
In many ways, it helps us to think of our future by thinking through what we have lost already in our past on a grander scale with buildings, but also with those things that seem so small but are so special and unique to us, such as learning to plait straw from an elder relative, or appreciating a mangrove seedling in the coastal environments we conflictingly abuse on the one hand and try to preserve on the other.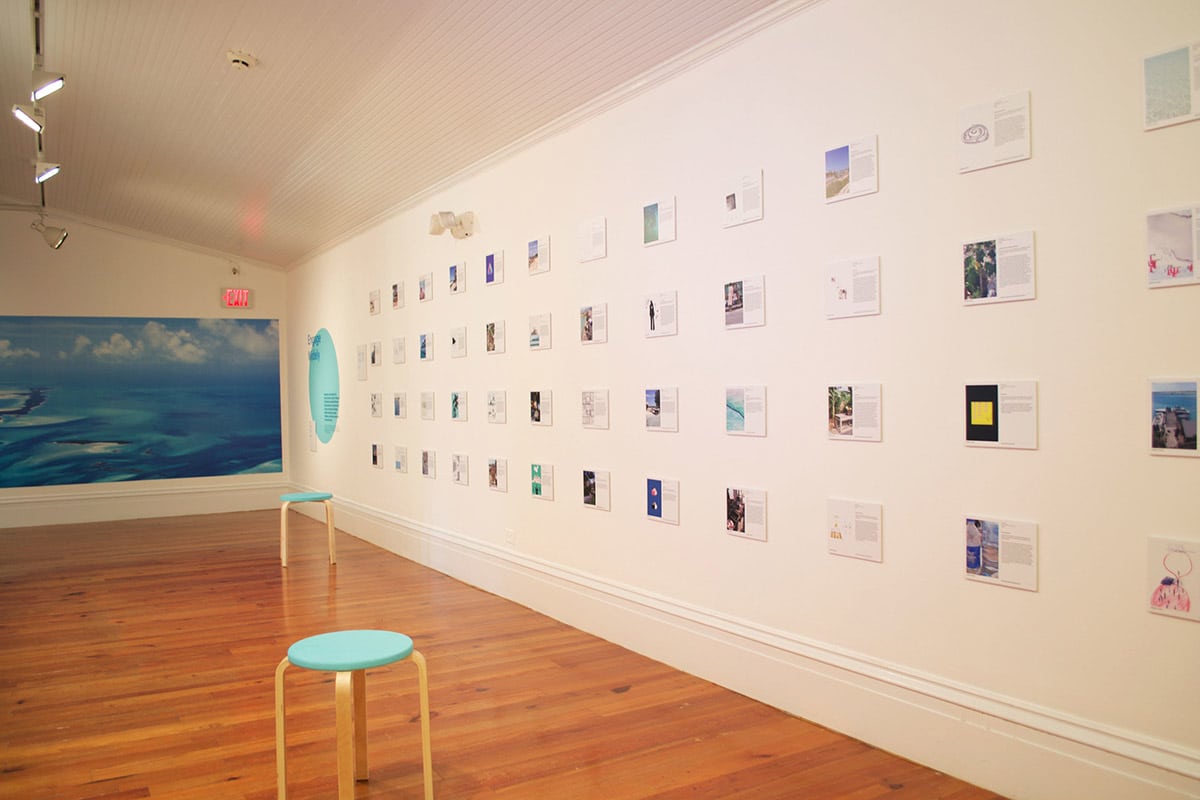 The recognition that we need to take a more conservationally-conscious look at our resources and natural environment is not a new one for the country, though it is just as relevant now as ever. 'A Sustainable Future for Exuma', the product of a happy collaboration between our Government, The Bahamas National Trust (BNT), and the Harvard University Graduate School of Design over the past three years. This 'Sustainable Exuma' exhibition presents a slice of the information and strategies produced in thinking through ways for us to live sustainably, to live within our means, and to live as socially and environmentally conscious global citizens.
The project was born of a request from the government as part of the National Development Plan, though instead of the usual scenario of experts surveying the land and handing back the results, 'Sustainable Exuma' had a much more human approach. Whereas we're all very used to having groups swoop in with little-to-no interaction with locals and the general Bahamian populace, the Harvard team got straight to work with uncovering the needs and wants of the Exuman residents first-hand. Things developed in a slightly more organic way, but this proved to be the crux of uncovering ways to design and manage a more sustainable future for the islands of Exuma and The Bahamas at large. It is certainly unorthodox for the gallery as it is a design exhibition as opposed to an art exhibition proper, but the work done is far too important and too relevant and applicable to our lives to not give it the space and presentation it deserves.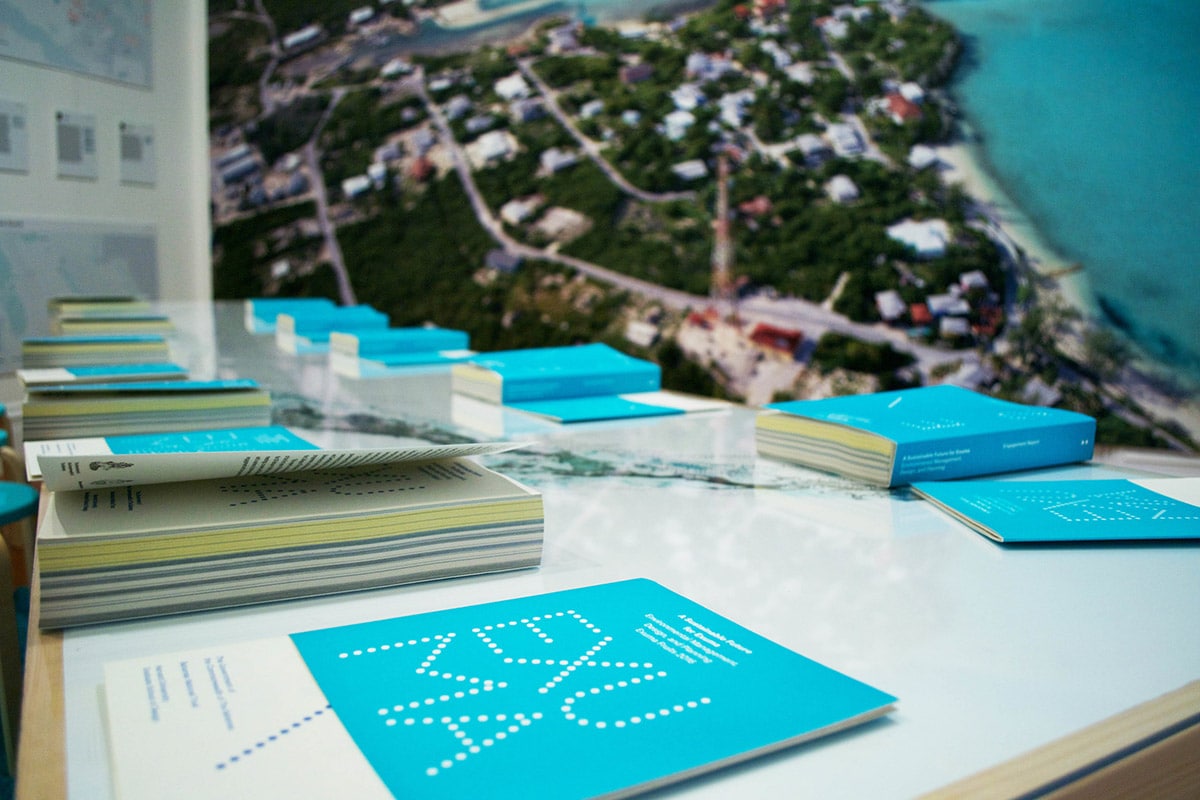 The exhibitions being supported aren't just within our gallery walls either, as the NAGB embarks on its second family island outreach initiative to bring The National Collection to the island of Eleuthera. Following on the overwhelmingly appreciative reception of 'Max/Amos: A Tale of Two Paradises' in Grand Bahama, the exhibition is being reconfigured for a different space. These initiatives have lead us to further support our archipelago-at-large. While Sundays will remain free for Nassuvians and all Bahamians, the Director of the NAGB would like to announce that any family islanders visiting Nassau can enjoy the gallery any day of the week free of charge. Sustainability in the arts is as imperative to preserving our culture as living sustainably for the environment is key to our future.