By Katrina Cartwright
The National Art Gallery of The Bahamas (NAGB) is excited to host cultural critic, writer and professor Dr. Eddie Chambers during the week of June 19th to 22nd, during which time he will work with the curatorial and educational teams at the NAGB and give a public lecture on "Caribbean Artists Visualising Slavery" on Thursday, June 21st, 2018 starting at 7pm.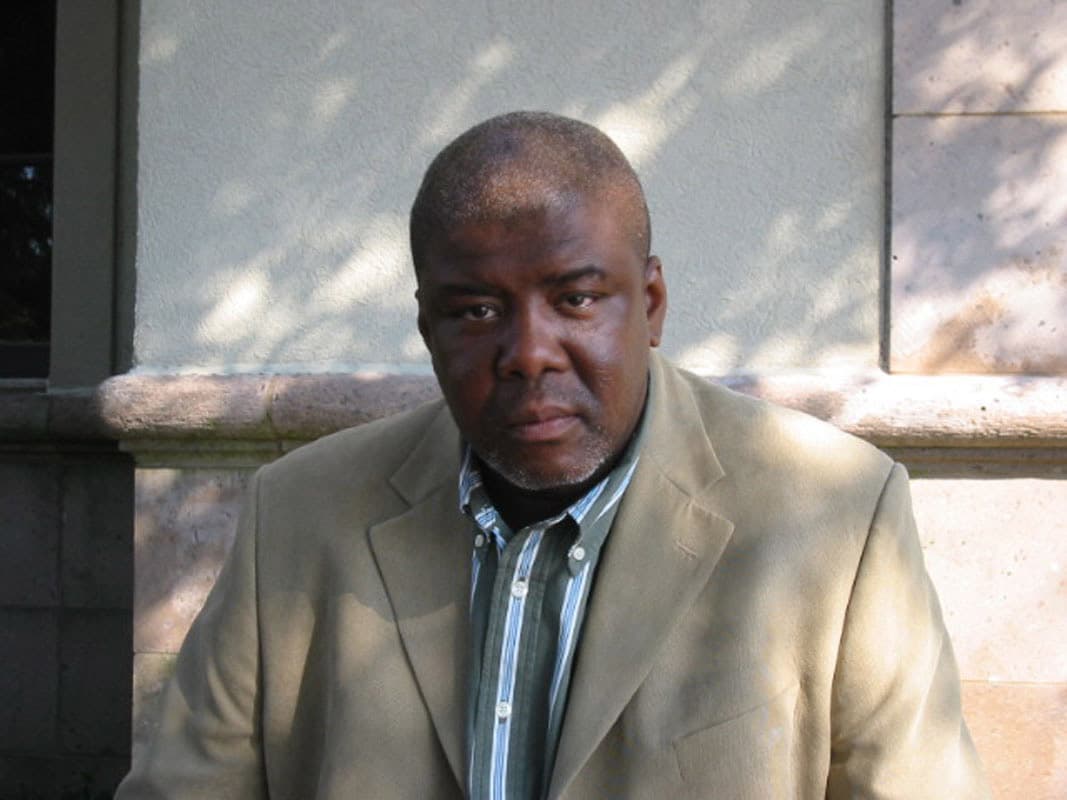 Portrait of Dr. Eddie Chambers. Image courtesy of Dr. Chambers.
Chambers was one of the writers engaged to contribute a text to the exhibition catalogue for the exhibition "We Suffer to Remain," which is currently on display at the museum. The exhibition is a collaboration between the British Council and the NAGB and features the evocative video installation "The Slave's Lament" by Scottish artist, Graham Fagen in tandem with visual responses by Bahamian artists Sonia Farmer, Anina Major and John Beadle. This dialogue explores the topics of Scotland's participation in the transatlantic slave trade,  TheBahamas' traumatic history, which is mired in enslavement and colonialism; and the question of which voices are most appropriate to tell these stories. Chambers adds his voice to the conversation as a British writer who has roots in the Caribbean, and posits that with so much of the New World being built on enslavement, it's not surprising that slavery's legacies should continue to exercise so many artists, not only of the Caribbean region, but also those of what we might call the Caribbean diaspora.
Chambers finds that artists of the Caribbean diaspora visualise slavery in an astonishingly broad range of ways, and a particularly fascinating aspect of this visualisation is the ways in which visual articulations of enslavement act as a means of animating decidedly contemporary challenges. Indeed, Caribbean artists are extraordinarily adept at making innovative, challenging, aesthetically cogent work, and a notable strand of this is output turns its attention to the formidable and ongoing task of visualizing slavery and its multiple legacies.
The son of Jamaican immigrants, Chambers was born in Wolverhampton, England. He gained his PhD from Goldsmiths College, University of London in 1998, for his study of press and other responses to the work of a new generation of Black artists in Britain, active during the 1980s. He was on a number of occasions between 2003 and 2009, a Visiting Professor at Emory University, Atlanta. He joined the Department of Art and Art History at the University of Texas at Austin in January 2010 where he is currently a Professor.
In 2012 Rodopi Editions, Amsterdam and New York, published his book Things Done Change: The Cultural Politics of Recent Black Artists in Britain. He is also the author of Black Artists in British Art: A History Since the 1950s, published by I. B. Tauris, London and New York, 2014, reissued 2015, and Roots & Culture: Cultural Politics in the Making of Black Britain, published 2017.
As he looks at the artists' contributions to "We Suffer To Remain" Chambers observes that "multiple frictions abound, as well they should. Each artist's work asks questions about agency, or the ways in which actions, creations or interventions by artists from a range of backgrounds, can enact or evoke particular responses, when associations with enslavement are very much to the fore."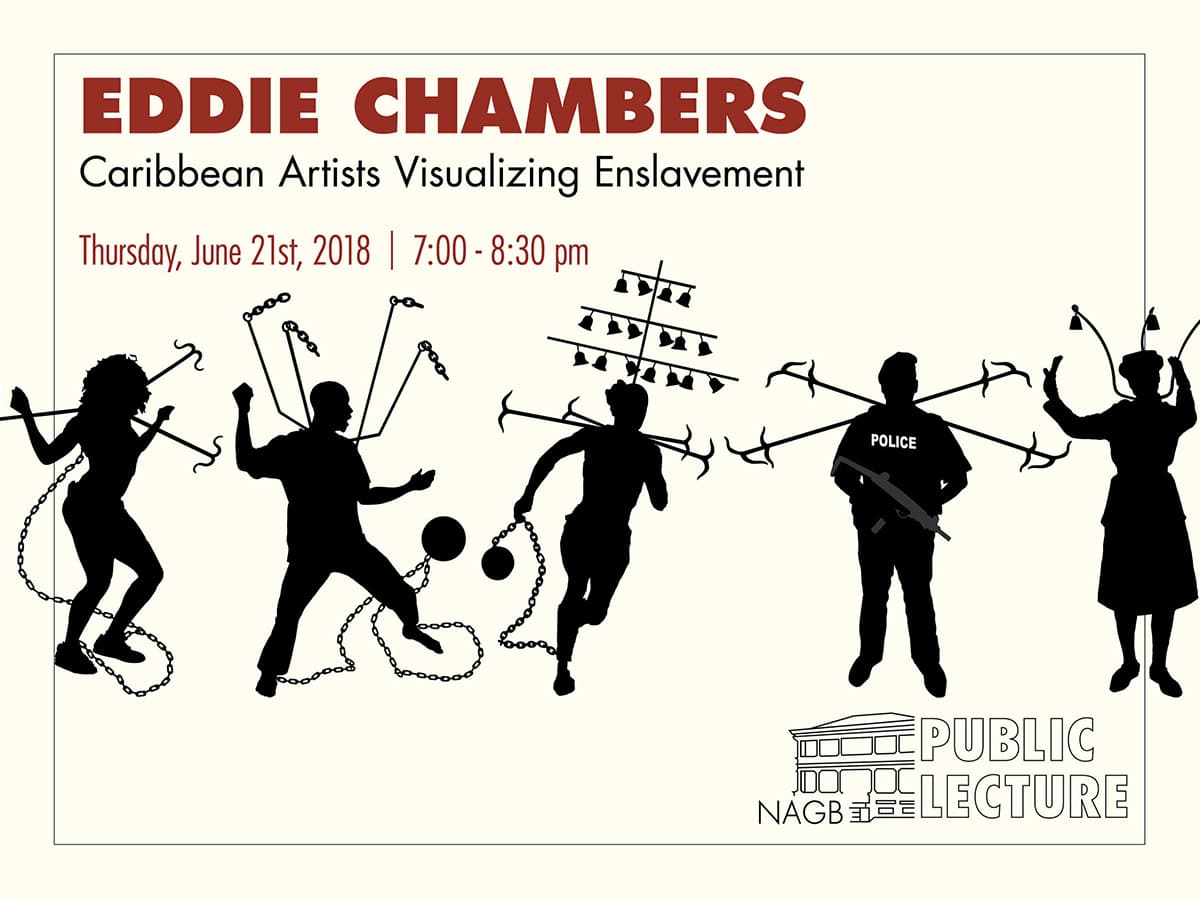 In this regard, "We Suffer to Remain" is very much a textured, layered, multi-faceted manifestation of artists grappling with slavery and its legacies. The public lecture, which is free and open to the public, will present and discuss various examples of the ways in which artists of the Caribbean and its diasporas have responded to the challenges of visualizing slavery. Among the artists whose work is to be included in the talk are Charles  Campbell (Jamaica/Canada) whose work was supported previously at the NAGB during the 2015 Double Dutch series with John Cox, Terry Boddie (St. Kitts and Nevis/USA), and Tam Joseph (Dominica/UK).