For many art students around the world, the end of year critique can be a nerve wracking and, sometimes, a little heartbreaking experience. For others, it can be uplifting and encouraging. Despite its daunting reputation, the critique is meant to be helpful and a critical step in each student's development.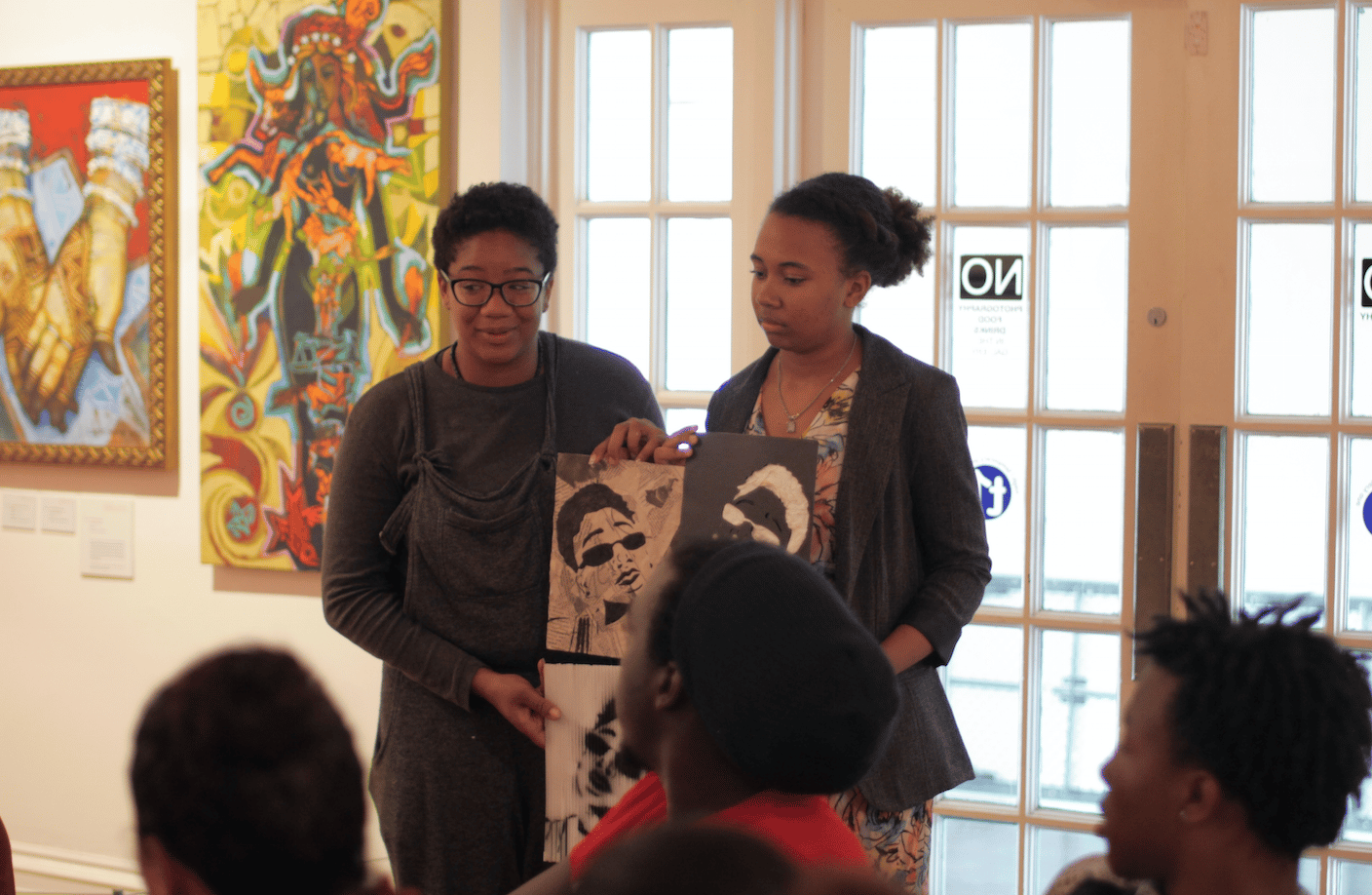 Throughout the semester, College of The Bahamas (COB) art students are given assignments to complete in response to their lessons. The completed works are reviewed at the end of the semester by a panel of art lecturers, other COB faculty and external judges. In years past, some COB students have felt unprepared for the critique, not sure of how to explain their work or personal development. Some students are quite literally unprepared, bringing old or unfinished work. With this in mind, the NAGB hoped to put its memorandum of understanding (MOU) with COB to good use with a series of workshops designed to educate COB students on adequate critique preparation. Initiated by Abby Smith, community outreach officer, the NAGB hosted COB art lecturers Michael Edwards' and Keisha Oliver's classes for a critique preparation workshop on March 22.
The workshop came on the heels of a recent Grand Bahama educational outreach initiative and an abridged and enhanced educational teachers' packet available free of charge from the NAGB. A panel led by NAGB Director Amanda Coulson, NAGB Chief Curator Holly Bynoe, Smith, NAGB Curatorial Assistant Natalie Willis and Edwards gave students feedback on their works.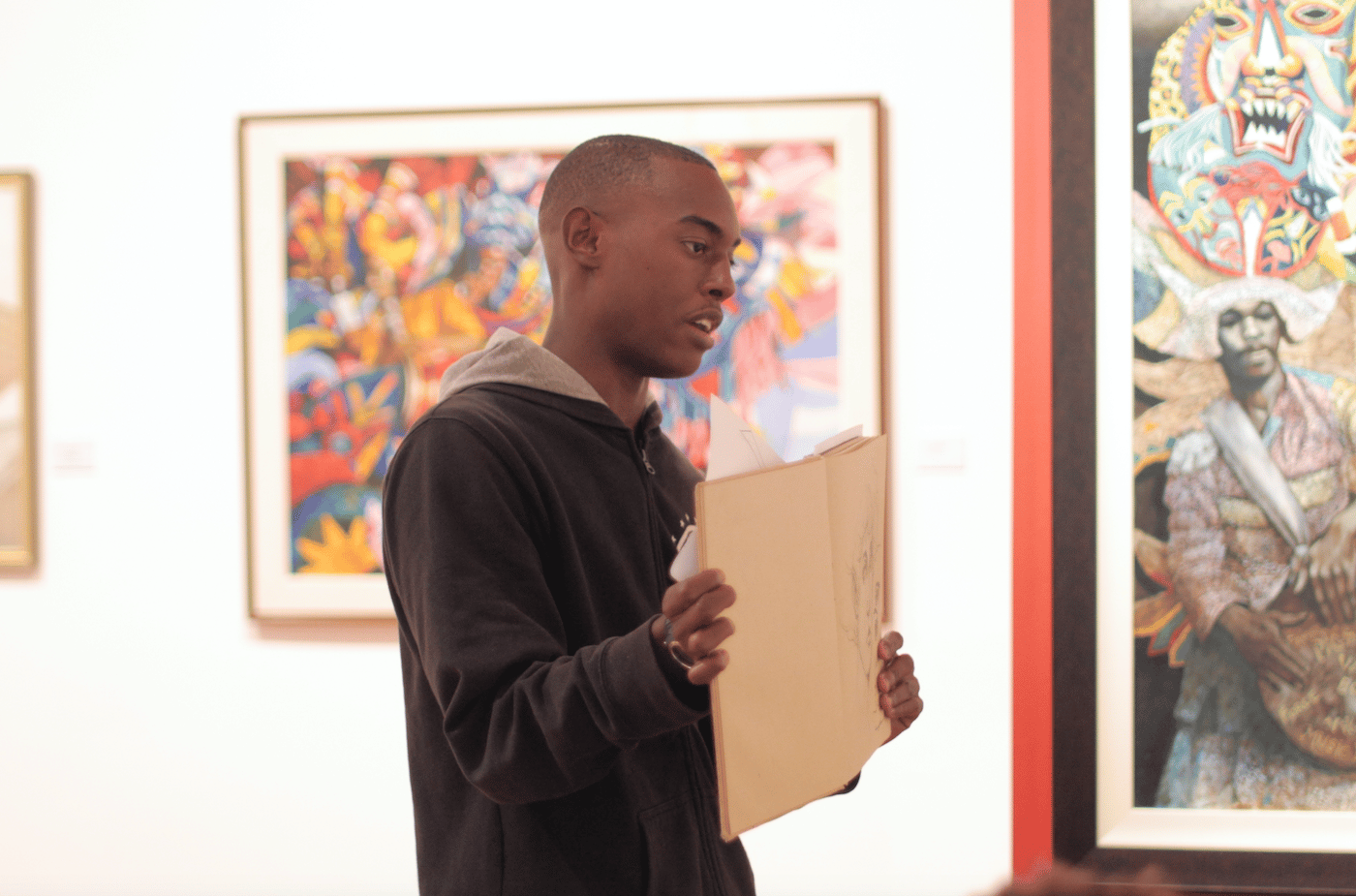 For Edwards, the workshop served as an opportunity to help the students "gain a thought process for how to present work, iron out details and discuss problems in the work and how to find solutions". "It helps them to understand that failure is part of the process. You can fail. It's fine to fail, but fail fast and move on," he added. But because the end of year critiques comprise a large percentage of students' final grades, it is important to help them understand the need to explain and analyze their own working process, and to be able to accept critique from others. "When you're making art, you should always be asking why," explained Edwards. "You should be putting yourself into the work and telling a personal story. You should also be able to look at the research aspect of it and be able to reference work and how it compares with someone else's work. "Being able to know what you do and don't like is just as or more important."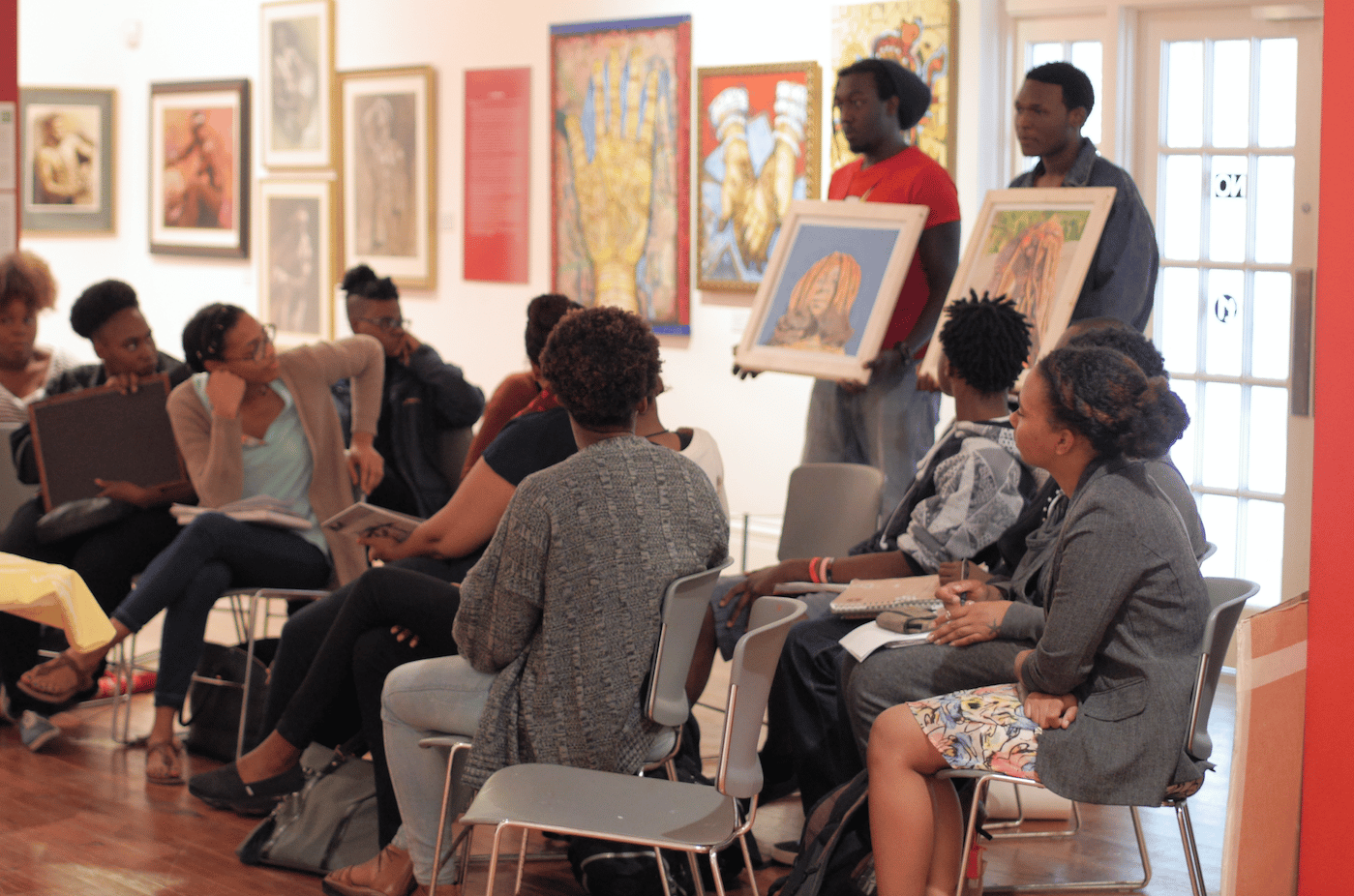 For Cameron Johnson, a second year art student whose focus is now on classical Baroque-style painting, the workshop gave him a chance to prepare his analysis. "I was very anxious before I came. And because I had no finished work I thought I shouldn't present," said Johnson, who ended up showing his sketchbook and preparatory sketches. "For the actual critique I knew what I wanted to say, but I wasn't sure how I wanted to say it. It was really enlightening, and I'm glad I could get that critique from people who I'd never met before."
Sheena Heastie, another art student who has hopes of entering the fashion industry presented two works of photography to the panel and got some unexpected feedback. "The best advice I got today was actually hardest advice, which was they didn't like the photographs on canvas," she said. "She (Bynoe) explained that I should try more types of paper and different media to put the photos on. So that was interesting and I'm definitely going to try those next. I felt very nervous coming here because this is my very first one.
So I didn't know anything about art critiques, but I feel better prepared now; I can take more criticism." The next critique preparation workshop will be held on April 11 with Heino Schmid's class. For more information on how the NAGB can serve your arts education needs, contact the NAGB Education Department at 328-5800.