The NAGB staff and Mixed Media would like to wish our viewers a hearty Merry Christmas, Happy Holidays and wonderful New Year! Mixed Media has a new posting schedule as of the 5th January 2012 with new posts appearing just once a week on every Thursday. Also, there will be no posts on Tuesday, 27th December and Thursday, 29th December with our first post of the new year appearing on Thursday, 5th January 2012. We hope that our wonderful visitors and guests will continue to support Mixed Media, the gallery and Bahamian art!
Christmas Hours: The National Art Gallery of The Bahamas will be open on Friday, 23rd and Saturday, 24th December. The gallery is closed on Monday, 26th December but open for the rest of the week with normal operating hours! We are also closed on the 2nd January and resume normally on the 3rd January 2012.
Last week Friday, the National Art Gallery of The Bahamas hosted a successful showing of the new film, Amos Ferguson: Match Me If You Can. After the film was a small Q&A session with Amos' niece, Lorraine Bastian and Director, Karen Arthur. Despite troublesome weather and technical difficulties, the NAGB hosted a successful event with an amazing turnout of over 60 people flocking to see the film! Here are some photos of the event.
The Director of the National Art Gallery of The Bahamas speaking with Amos' niece.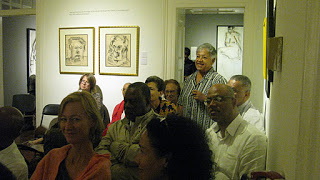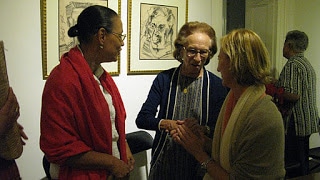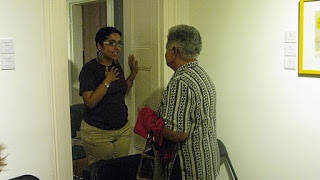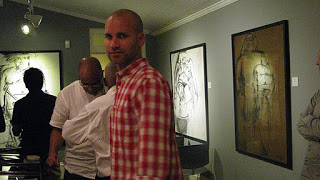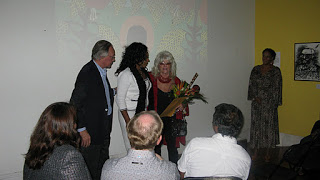 Guests enjoying discussion and conversation after the film!
Visit the NAGB today, tour the current Happy Birthday To Me: Kendal Hanna Retrospective exhibition, visit our library, our gift shop, the Mixed Media Art Store and eel free to send us a comment or email, we look forward to hearing from you!