By Dr. Ian Bethell-Bennett
As Prime Minister Minnis offered a few days ago, Ragged Island will be the first green island in The Bahamas.
In the wake of Hurricanes Irma, Maria and Harvey, we should see the need to begin to explore alternative and stronger forms of building and different types of designs.  As climate change and sea level rise become daily realities, we see that our lives must change.  As The University of The Bahamas students prepare to represent the country in Dubai for the preliminary phase of the EXPO 2020, we should take advantage of the moment and redesign a community like Ragged Island.  Perhaps this is the best time to seek out international aid in developing a green island, powered almost—if f not exclusively—on non-petroleum-produced energy.  This is an ideal and advantageous moment for The Bahamas and Bahamians. This is our time, the occasion for thinking and being different, not bound by an antiquated, out-dated design and building model, or for that matter a tourism model that focuses almost exclusively on resort style entertainment at the expense of locally-fashioned rustic flavoured spots that draw in tourists with their uniqueness.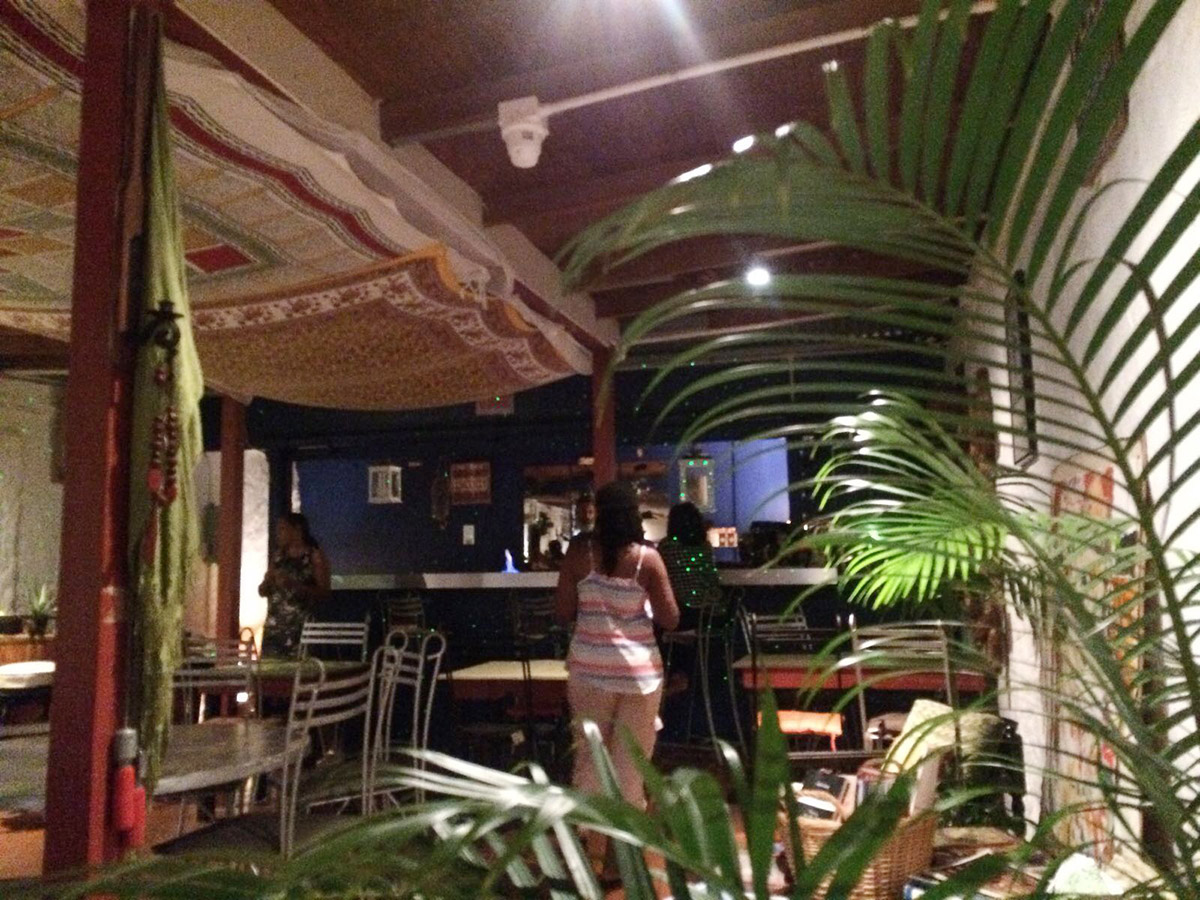 Local vibe at rustic restaurant in Woodbrook, Port of Spain, Trinidad. Images by Dr Ian Bethell-Bennett
Thinking outside the box
I am sitting in a restaurant in the middle of Woodbrook, Port of Spain, and the band has just walked in.  The owner had opened his first restaurant around 2000 and it was featured in Condé Nast Traveller in 2001. The space is incredible. Cool, open, small tables and couches, a homey feel and eclectic sense of style provide guests with a different view of life.  Printed throws and mirrors, various pieces of abstract art adorn walls, floors and tables.  Art and the use of art and local 'stuff' to produce a particular effect and affect is obviously a positive influence in the place.
Art, mirrors and material abound, some are draped from the ceiling, others flow down posts.  Lamps hang upside down from ceilings, suspended as if waiting for the boat to right itself but illuminating nonetheless. The space exudes talent and barrier-breaking vision. It's a cool place to just be. To eat great food and to enjoy a very mixed musical repertoire.  Port of Spain is becoming, or has stepped into, its own as a space of unique style where one can visit and get great understanding of 'local' entertainment.  Today, local no longer means exclusively national, it has become a multi-nationalist approach to understanding international travel in a locally defined context.  This kind of space is sorely underrepresented in Nassau.
Why does The Bahamas provide so little in the way of choice when it comes to design and entertainment?  As one walks around Port of Spain, one sees numerous bars, roti stands, rum shops, clubs, offices and shops that use the old and iconically-styled homes of Ariapita Ave and Tragarite Rd, for example, and other nooks and crannies around the city, which lend to their local and indeed unique appeal.  Nassau does not offer this.  Nassau had a small spattering of unique spots years ago, but most of that has since disappeared.  When will the city that sees itself as the most important tourist attraction in the region diversify and update its offering?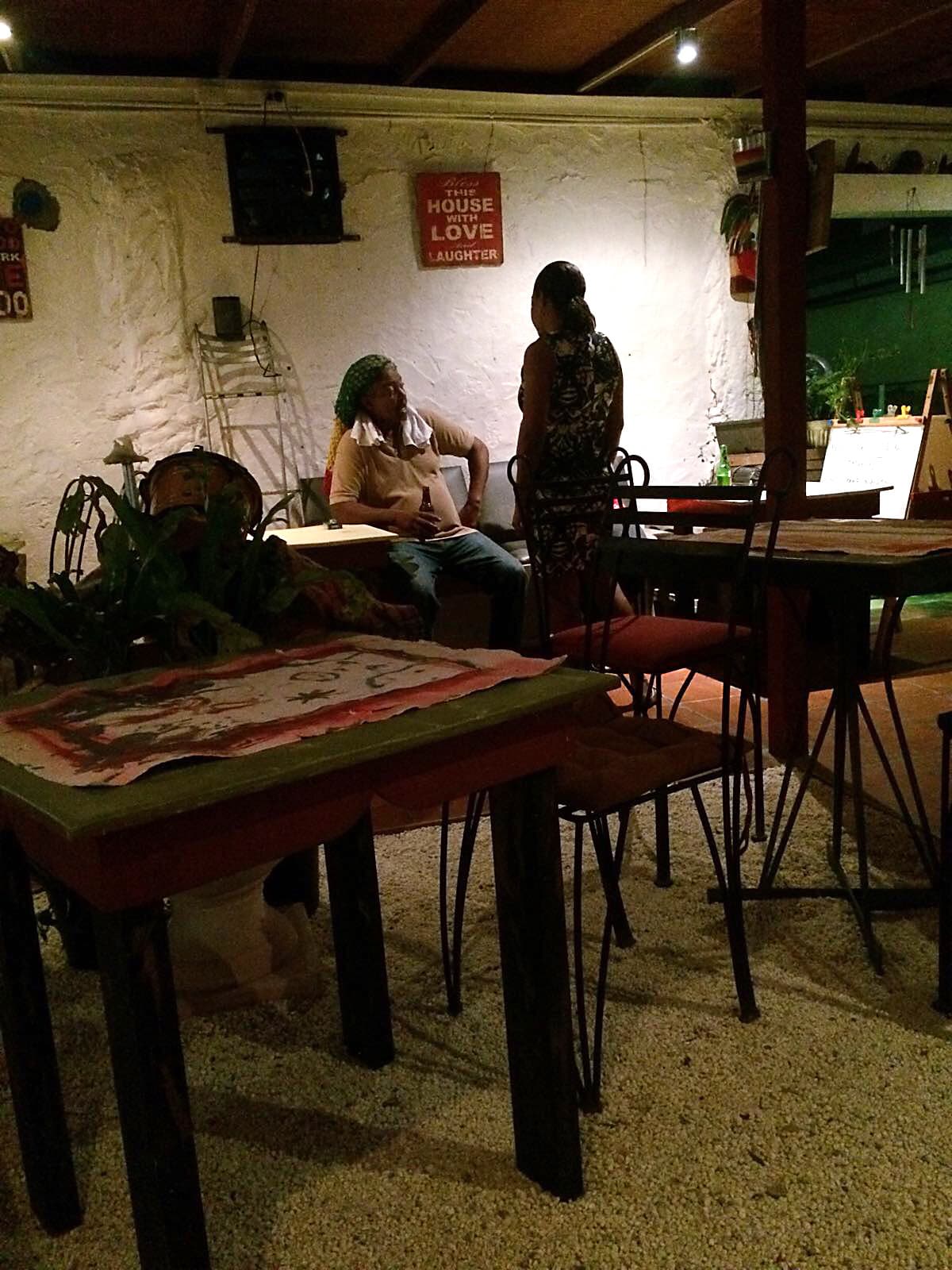 Incorporating new thinking and design with old ideas, historical properties and traditional flavours.
Women enjoying a drink at the bar.
Renovating our image
We need to take stock, not of the four and 60 star resorts, but of what else is offered in other spaces that are supportive of this industry.  It is not that everyone would try to or even want to be the next Graycliff, that's a one space wonder and it has its exclusivity. The focus of The Bahamas has been detrimentally tied and handcuffed to this style and way of thinking when we develop public attactions, restaurants and the like. Why can't we diversify and reap the benefits of having small, local and rustic spots that coexist with the large transnational spaces?  Not everything needs or should be exclusive to the point of detracting from the space.  In other spaces, owners have been able to design low-impact tourist attractions that build on the local beauty; they do not seek to compete with it, nor to destroy it, in their search for authenticity or uniqueness.
We can simply look to Jamaica for a place that has somehow continued to grow its tourist market and offering.  Bahamian officials often argue that our crime stats stop tourist from coming. However, Jamaica is seen as 'less safe' than Nassau, yet people flock there.  Why is this the case? The State Department may warn people about Jamaica and personal safety, but people are guided by their own sense of adventure and interest.  Jamaica: Kingston, Montego Bay, Mandeville, Negril and Portland all offer unique spaces, places and experiences, they are not the run-of-the-mill square hotel room in a climate-controlled box space that cooks everything to a non-descript palette that does not want anything too different from McDonald's or Wendy's or even 'Disney World sheek'.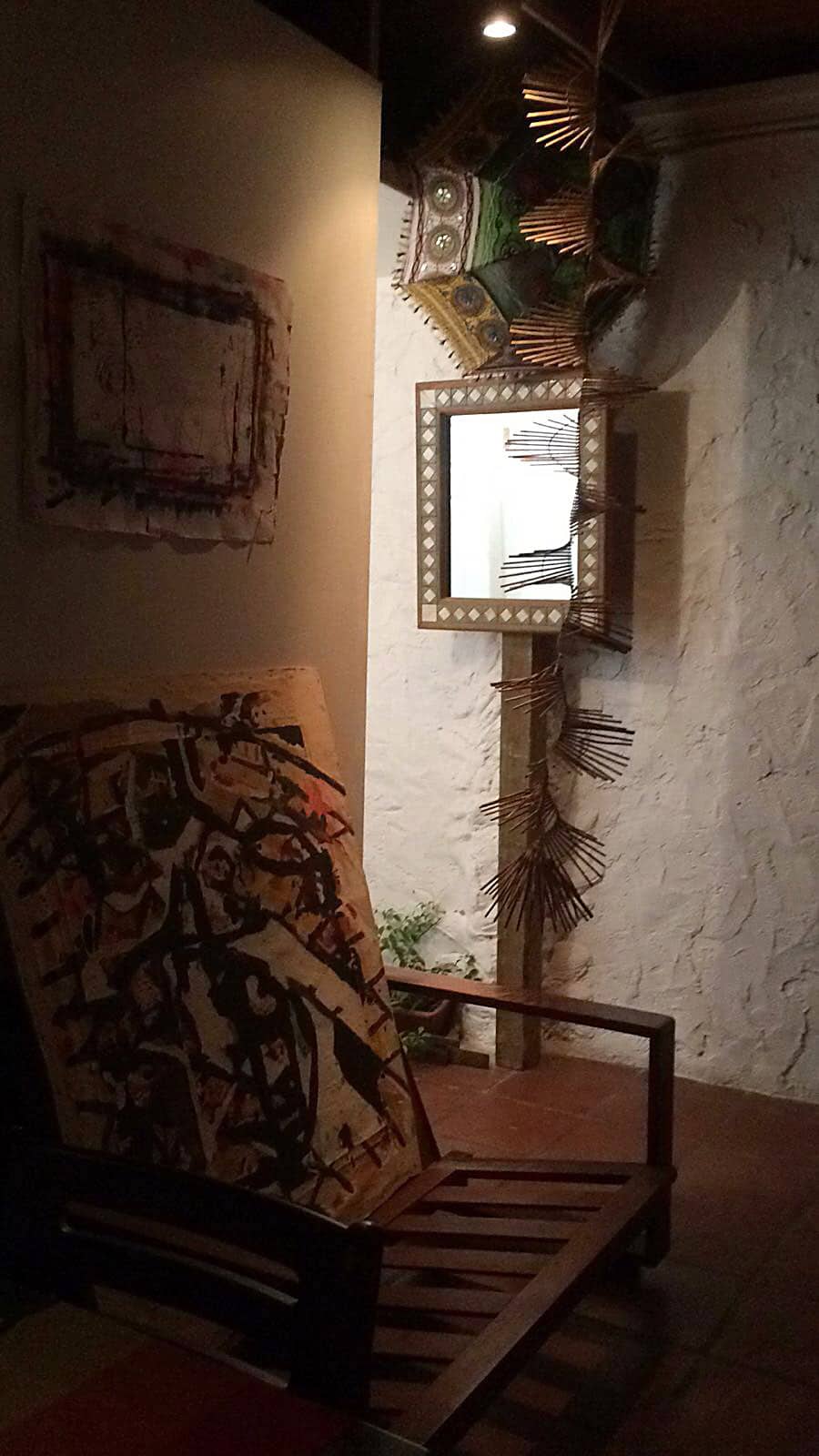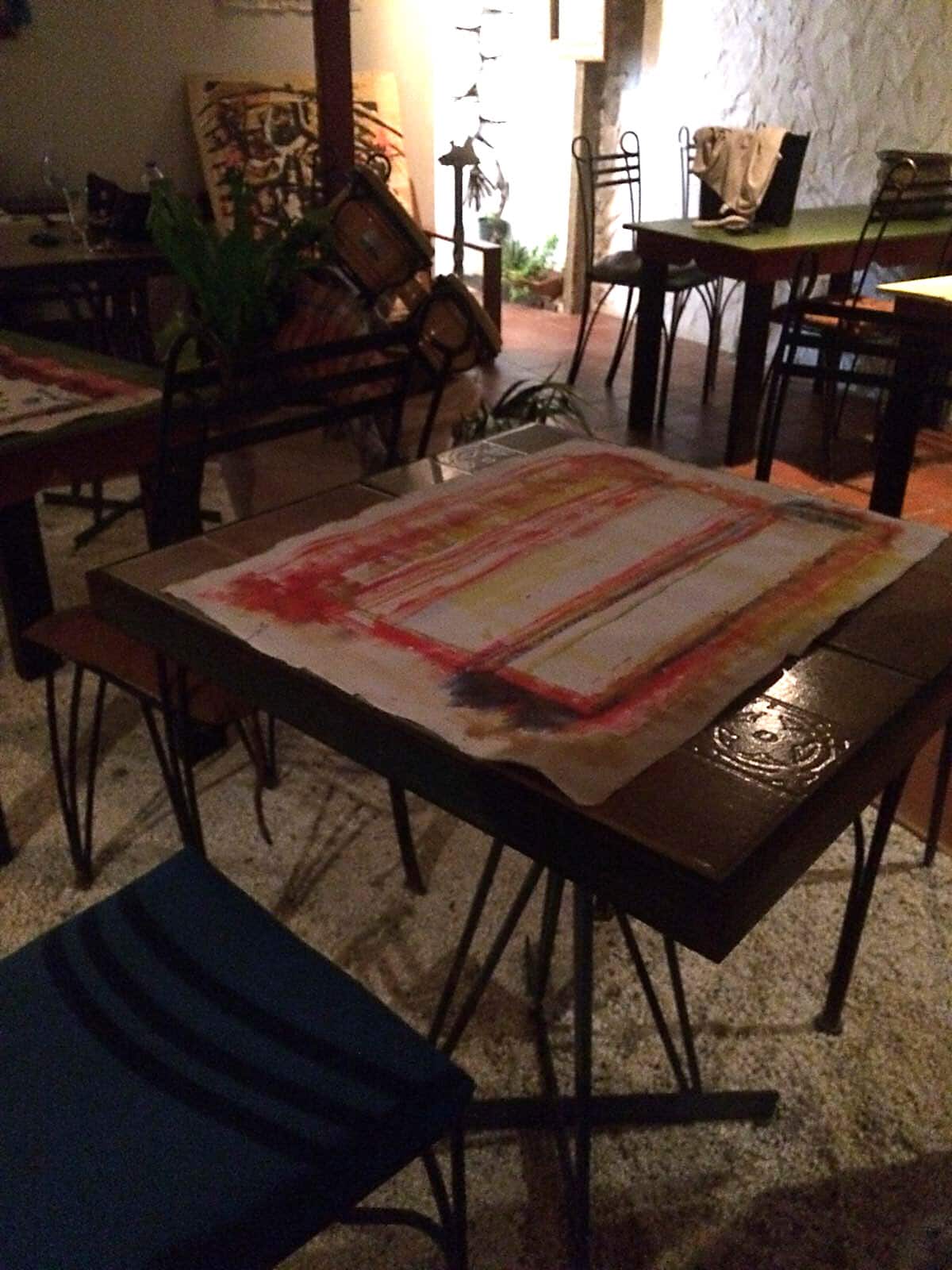 Learning?
How can we re-map the outdated models so that they match up to what we want to see, where we want to live and something that actually resembles The Bahamas, not Las Vegas in Nassau or the Riviera in the Caribbean.  We want people to come here for what we offer, who we are, and what we do.  However, and most importantly, we want to be able to live in our space as if we really mattered.  When the next hurricane passes through, can we have built so that it doesn't too wipe us out?