EXHIBITION
Art of The Bahamas at the Elliott Museum
Friday, December 15, 2017
Monday, February 26, 2018
Elliot Museum
Stuart, FL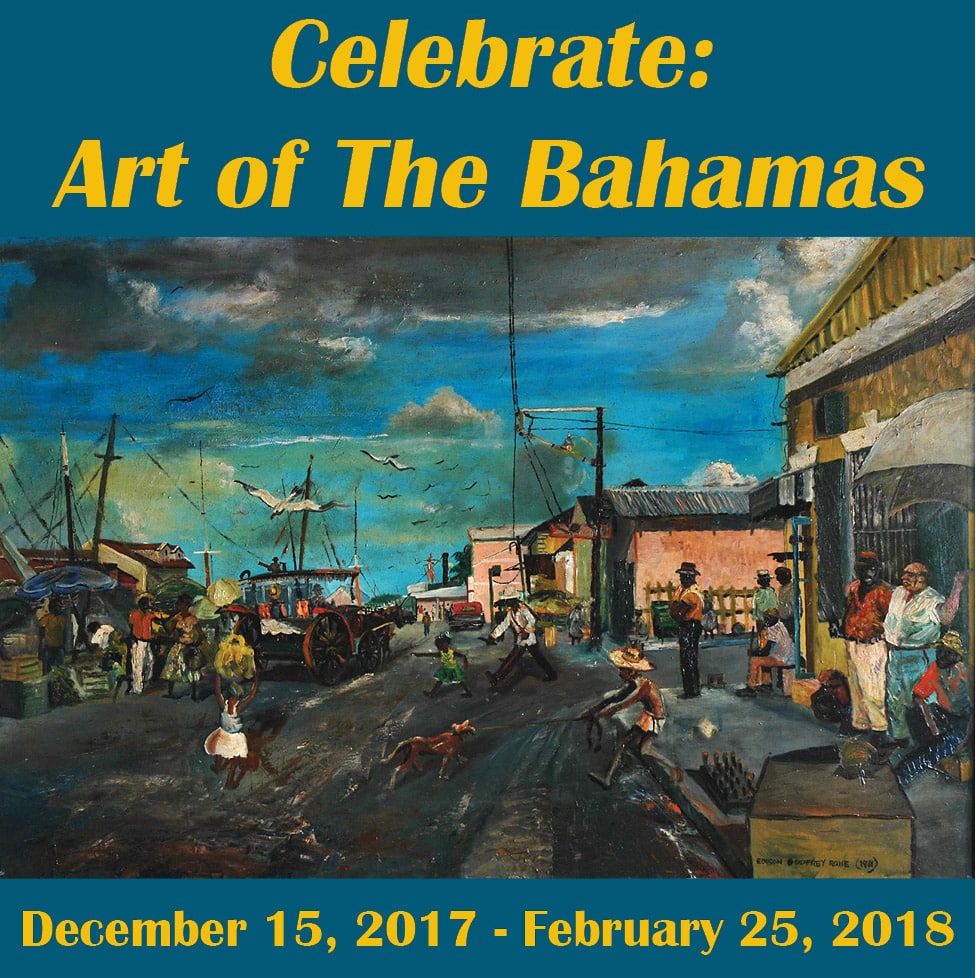 To many the Bahama Islands, which spread southeastward from the east coast of Florida, symbolize enjoyment- a place to unwind and experience "sun and fun". As a result, it is not uncommon for tourists to actually forget that these small bits of land are indeed their own distinct country; one, though populated by a people whose history has been greatly affected by proximity to America, is quite unlike it. Here, English and West African roots have had nearly 300 years of colonization in which to tangle and intertwine. And the complex deep water channels and shallow sand banks have both isolated and unified this country of islands and its people.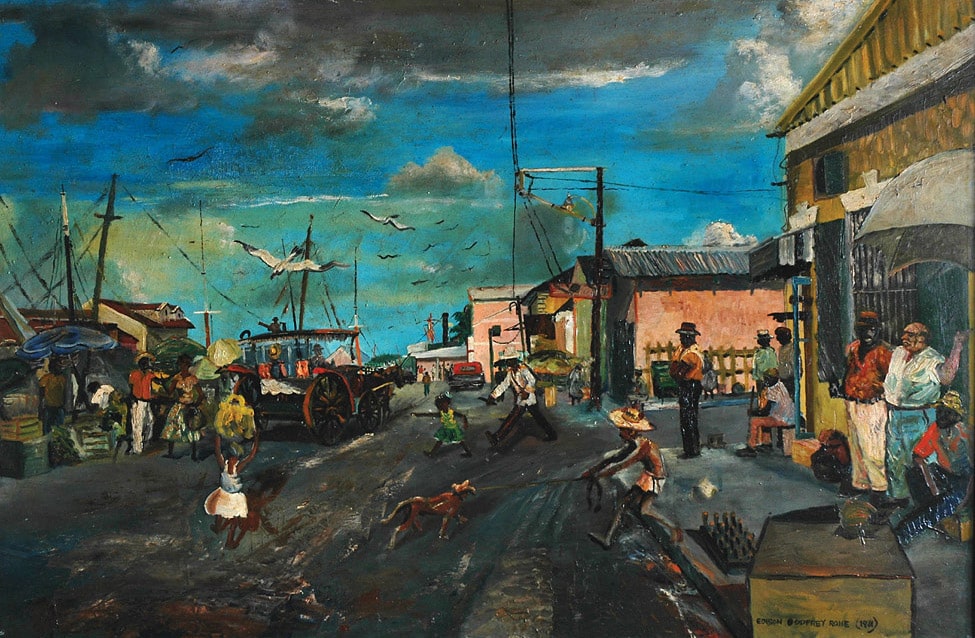 Lured by colorful postcards and paintings of lush tropical landscapes, tourists have been coming to the Bahama Islands since the end of the American Civil War. Turn of the 20th century etchings by Winslow Homer in both Century and Harper's Magazines and oil paintings by Albert Bierstadt and others depicted images of the civilized township of Nassau; peaceful enough to appear safe and familiar, yet foreign enough to look enticingly exotic. Homer's intimate watercolors of the traditional fishing methods used by Bahamian fishermen attracted a more rustic, adventurous and artistic type of visitor to these islands after regular steamship passage was available. And soon, other artists followed in their wake. More visitors came. More visitors painted. However, due to social and economic constraints in local society of that time, it was more than half a century before Bahamians themselves would become recognized as artists in their own right.
Few would disagree that the move from colonization to independence in the 1960s and early 1970s has had a powerful effect on the people of The Bahamas. This was particularly evident in the birth and development in Nassau of a small community of Bahamian artists. Freed to find and express their personal and individual visions, theirs has been a long journey of exploration, a sea voyage that continues today.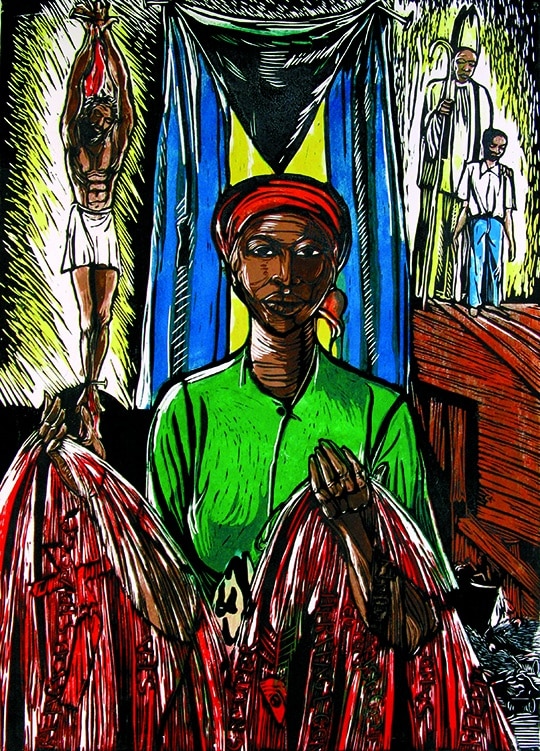 The destructive effects of World War ll reached The Bahamas indirectly. While German submarines did indeed hide among the islands during the war it was not until afterwards that the islands began to receive a surge of European immigrants. Eager to leave the devastation of their homelands or foreign places in which they had fought, many found life in the peaceful and warm islands of The Bahamas the perfect antidote to their experiences elsewhere.
Post War Nassau could have been an unlikely time and place for a local art community to blossom had it not been for the arrival of David and Mary Rawnsley and the opening of the Chelsea Pottery in 1958. The long -term effects of this short–lived venture cannot be overstated. An offshoot of potteries in London and Paris, it was an open studio whose goal was to train local apprentices and create employment. With its central Nassau location, vibrant and creative atmosphere it was an incubator in which to learn a craft but more importantly, it became a place which exposed Bahamian nationals themselves to the concept that they too could consider artistic self-expression as a means of financial self-support.
With new skills and understandings, several of this first generation of professional artists traveled abroad to be formally educated or experience firsthand a world larger than the Nassau of that time had to offer. The island nation's independence from Great Britain in 1973 encouraged many of these artists to return to help continue the artistic tradition they had helped to create.
The exhibit Art of the Bahamas is a collaboration between the Elliott Museum and The National Art Gallery of The Bahamas. The exhibit includes more than 40 paintings on loan from NAGB and some from local artists who painted the Islands. The exhibition celebrates the creative spirit of these islands whose diversity of vision has inspired, and indeed continues to inspire the voices and visions of successive generations of artists. Art of the Bahamas, will run December 15, 2017 through February 26, 2018 at the Elliott Museum, 825 NE Ocean Blvd., Stuart, Florida. The exhibition is included with regular museum admission and is open everyday from 10 AM to 5 PM. For more information visit www.ElliottMuseum.org.