EXHIBITION
Dominique Knowles: In the Warmest Glance of the Sun
Thursday, December 14, 2017
Sunday, January 14, 2018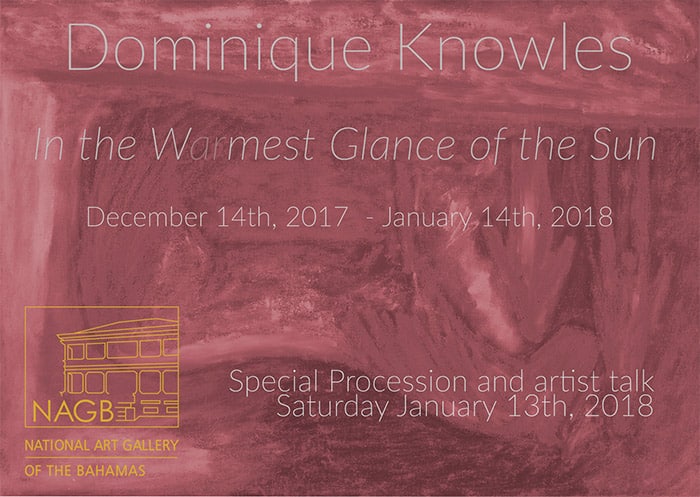 Empathy keeps the horse from becoming a sacrificial capital object. This is a gesture to preserve the sacred. We must not break the skin of the animal. Though I can surrender to the illusion of my own death as a gift. We see our humanity in animals and in return they heal us.
The dissolution of form is inevitable, but the spirit of the horse is eternally present. There is a failure to hold the queer body that continually expands and beckons for a new architecture of their being. A Pieta like image reappears to me as an omen. Will I behold the disembodied after one's descent into animalistic violence, or a transcendental apparition?
In the horse dwells the angelic and the beastial, but through domestication they are rendered vulnerable. We risk the collapse of care and the humane, abusing the animal's trust in our ephemeral touch, our tattooed caress. One has to remain devoted to the life of the horse, gathering grass and water for milk unconditionally. To remain committed to being a Centaur without shame. If Tazz will be summoned, then I will be taken as well. After all, he carried me on the earth, into the sea and through the air, in eros. There shall be no fear in becoming the body of the departed, allowing the spirit to reincarnate after the lengthened breath.
Biography
Dominique Knowles was born in Nassau, Bahamas in 1996. He received a BFA in Studio from the School of the Art Institute of Chicago in May 2017. His work shows in The United States, Europe and The Caribbean. Knowles was an artist in residence at Liquid Courage Gallery. Recently, he has curated group exhibitions such, When The Sun Drowns In The Ocean, at Popopstudios, as well as Nandi, at The Condo Association in Chicago. Knowles' work is collected internationally.