EXHIBITION
From Columbus to Junkanoo
Tuesday, April 19, 2016
Sunday, March 19, 2017
NAGB (Permanent Exhibtion)
West and West Hill Street
Nassau, The Bahamas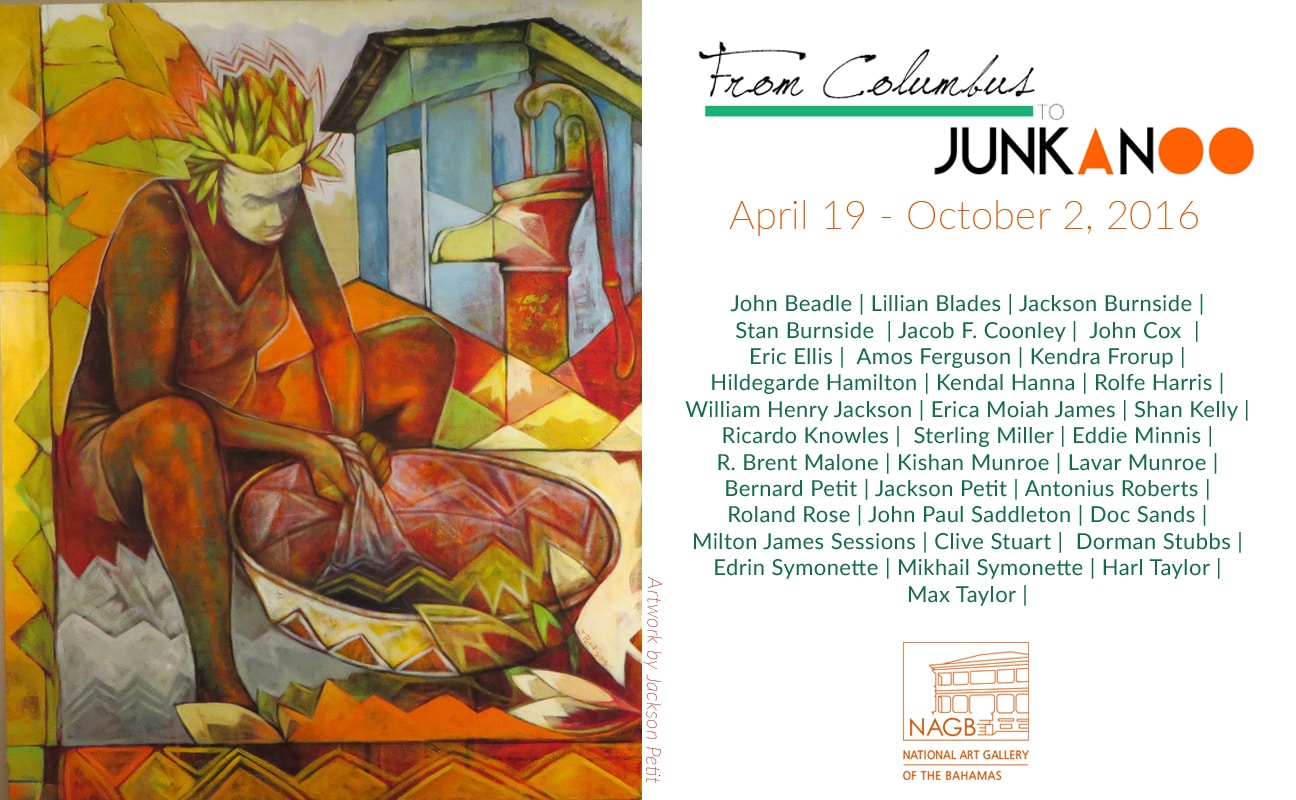 Curators: Jodi Minnis + Averia Wright
In a quest for cultural identity, many look to the depiction or representation of past events to unearth a sense of origin. The Bahamas, an archipelago of 700 islands and cays, is not isolated from this quest. To aid in this search, emerging curators Jodi Minnis and Averia Wright have chosen works by 37 artists that critically explore and reference Bahamian history. This exhibition seeks to be a historical memoir.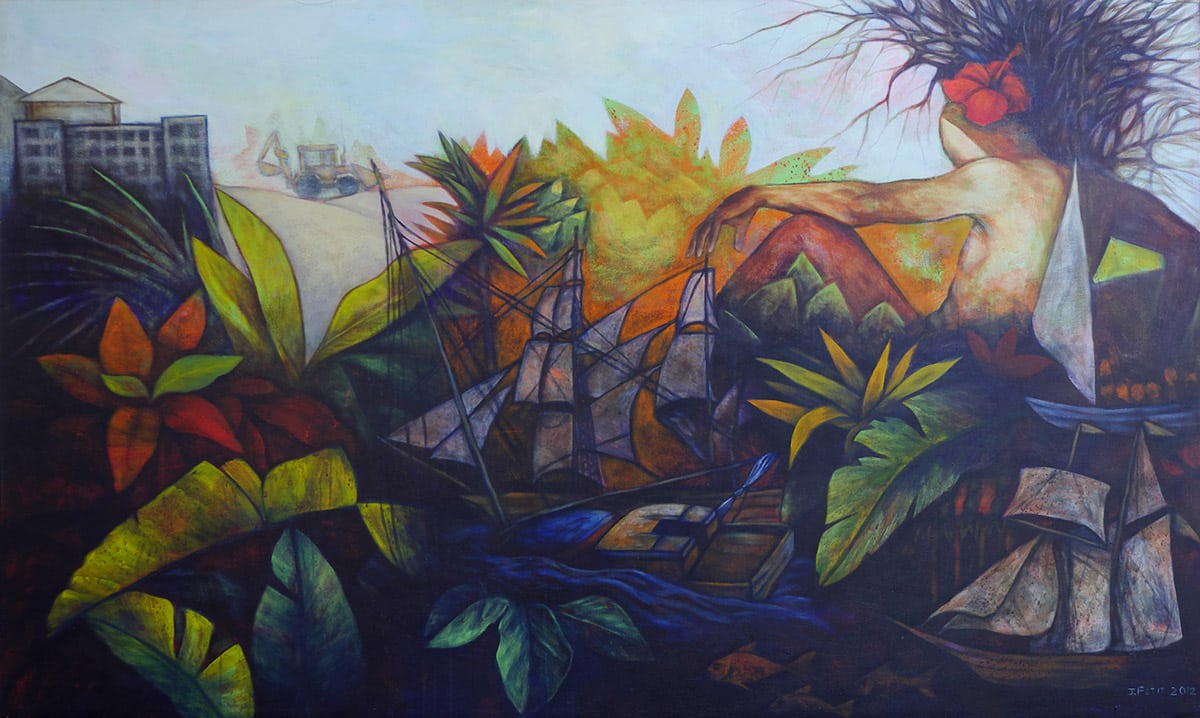 "From Columbus to Junkanoo" features work that references historical events in The Bahamas from the 14th century to the present day. The exhibition first opened in Santiago, Cuba in July 2015 as a component of the Bahamian delegation at the Fiesta del Fuego. Showcasing a cohesive collection of modern, contemporary and conceptual artworks, "From Columbus to Junkanoo" guides viewers through an informative and comprehensive timeline, encouraging critical thought about how these events have impacted today's society.
Cultural theorist Stuart Hall remarked: "We all speak from a particular place, out of a particular history, out of a particular experience, a particular culture… We are all, in that sense, ethnically located and our ethnic identities are crucial to our subjective sense of who we are. However, this is also recognition that this is not an ethnicity, which is doomed to survive, as Englishness was, only by marginalizing, dispossessing, displacing and forgetting other ethnicities. This precisely is the politics of ethnicity predicated on difference and diversity."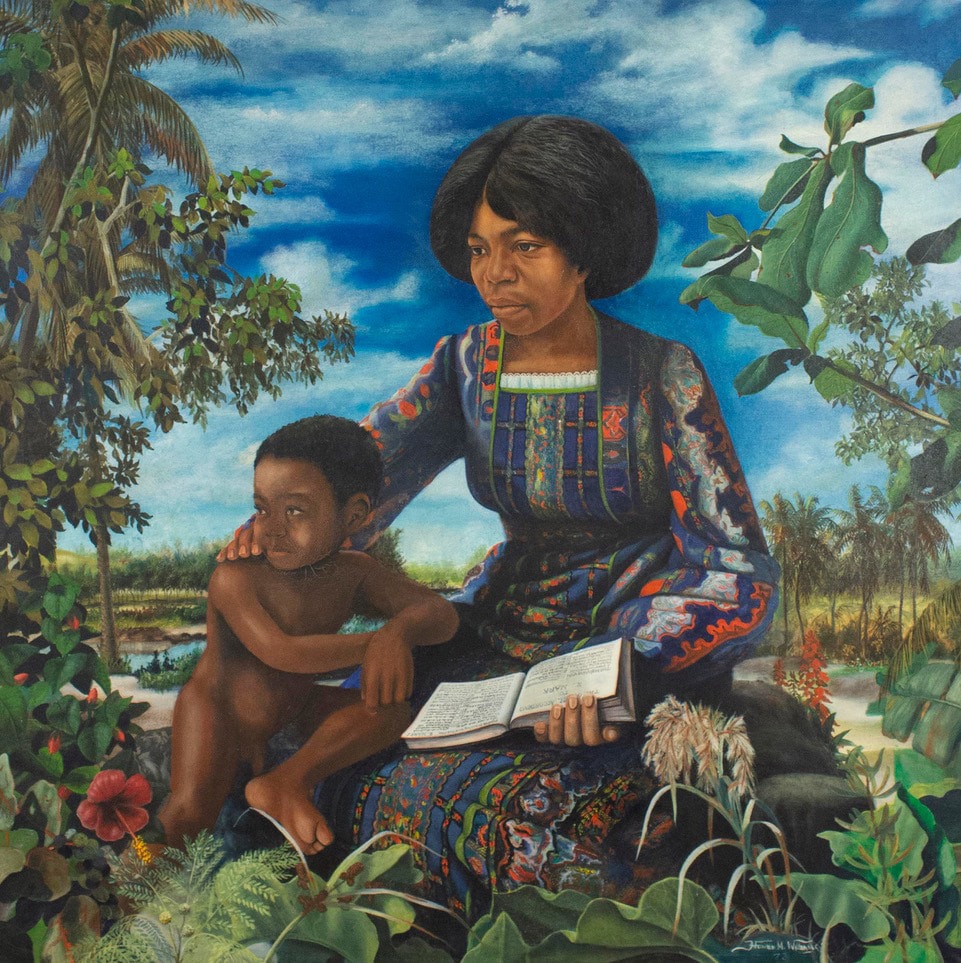 As Hall's statement emphasizes, it was and remains important to relay our history in a simple and direct sense nationally, regionally and internationally. However, while being exhibited in Villa Doyle, a colonial and historical space, the questions that arise will surely differ. Why is there an urge to market our islands as utopian and idyllic to juxtapose the horrors of piracy? Are these comparisons necessary at this moment? Also, can we also look at these prominent occasions in history and think of other events that are not as monolithic, to compare, contrast, and debate the importance of the knowledge and impact of them? Will this exhibition also propel urgency for greater education around national social and cultural issues?
Although there have been many iterations of Christopher Columbus' arrival to the New World, how does Jackson Burnside's "Fruits of Discovery" shape our perspective of this incident? Within the public consciousness are there moments of erasure and recovery that we can evoke with this collection? Moreover, with New Providence being one of the smaller islands of the archipelago, will the work exhibited in this show help us to understand the reasoning around this island being the capital and/or reposition our ideas about nation-building, national sentiment and cultural identity?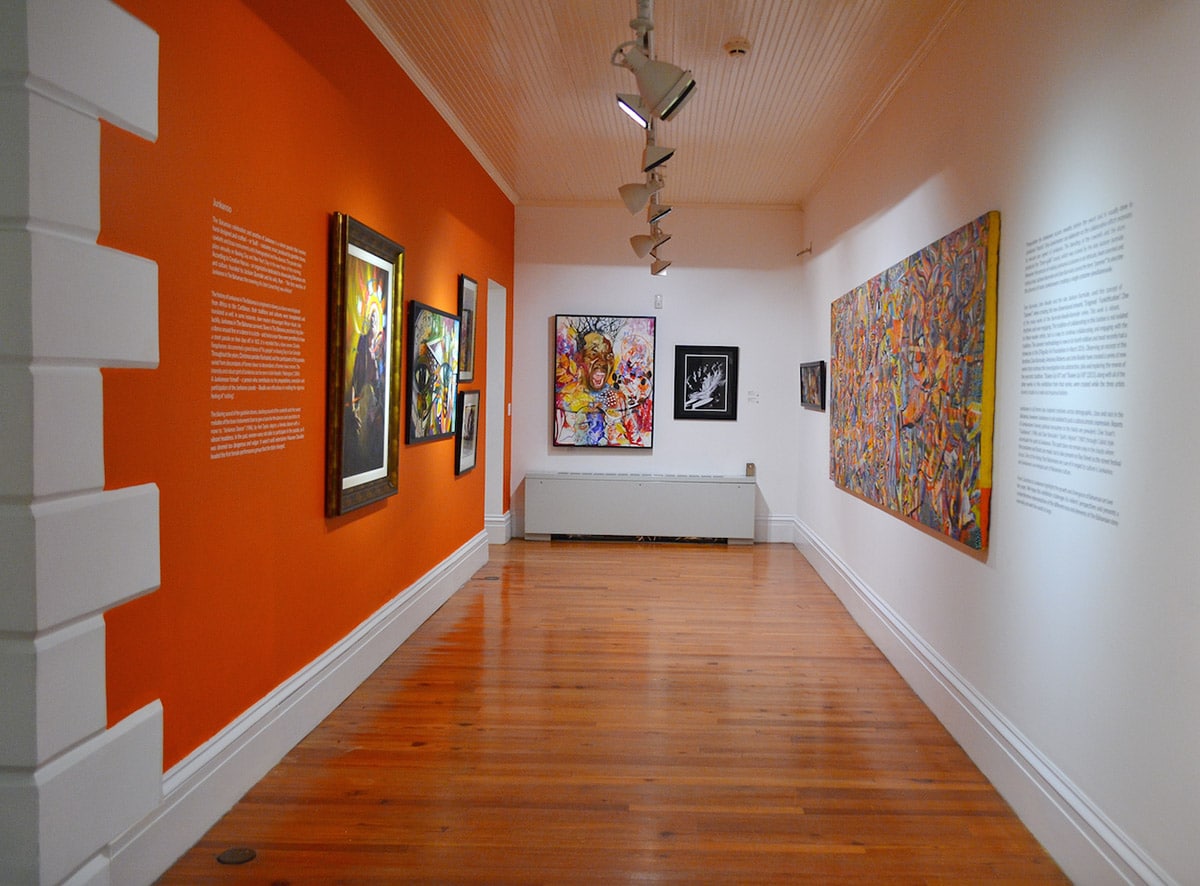 "From Columbus to Junkanoo" highlights the growth and divergence of Bahamian art beyond last century. We hope the showcase will challenge perspectives and assumptions and present a comprehensive representation of the different elements of the Bahamian story internally and with the world at large.
Participating artists include:
John Beadle | Lillian Blades | Jackson Burnside | Stan Burnside | Jacob Coonley | John Cox | Eric Ellis | Amos Ferguson | Kendra Frorup | Hildegarde Hamilton | Kendal Hanna | Rolfe Harris | William Henry Jackson | Erica Moiah James | Shan Kelly | Jace McKinney | Sterling Miller | Eddie Minnis | Kishan Munroe | Lavar Munroe | Jackson Petit | Bernard Petit | Ricardo Knowles | E. J. Read | Antonius Roberts | Roland Rose | John Paul Saddleton | Doc Sands | Milton James Sessions | Dorman Stubbs | Edrin Symonette | Mikhail Symonette | Clive Stuart | Harl Taylor | Max Taylor | Homer Williams