EXHIBITION
K Smith: Medium of the Masters, Master of the Medium
Monday, January 22, 2018
Sunday, February 25, 2018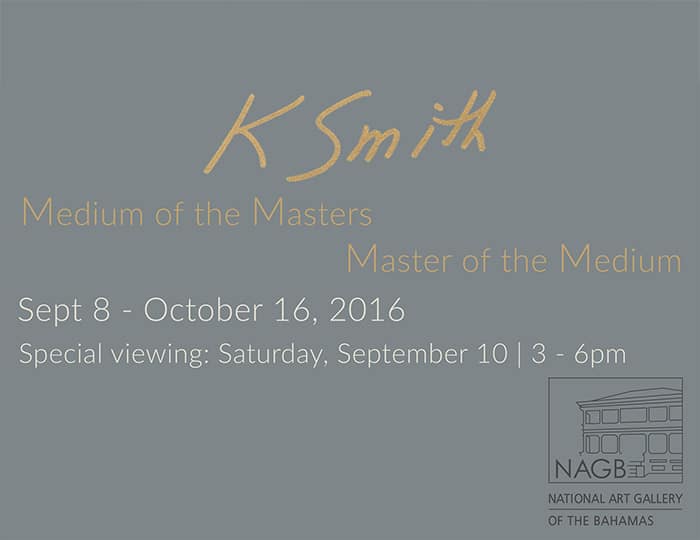 Canadian-born, Nassau-based artist of twenty-five years, K Smith attributes his skill and artistic aptitude to the fact that his talent is generational. Passed on through generations, this ancestral understanding of creativity, attention to detail and innate skill has led him over the course of his 40-year practice, to create some of the most technical hyper-realistic images in graphite and colour pencil in the Bahamas.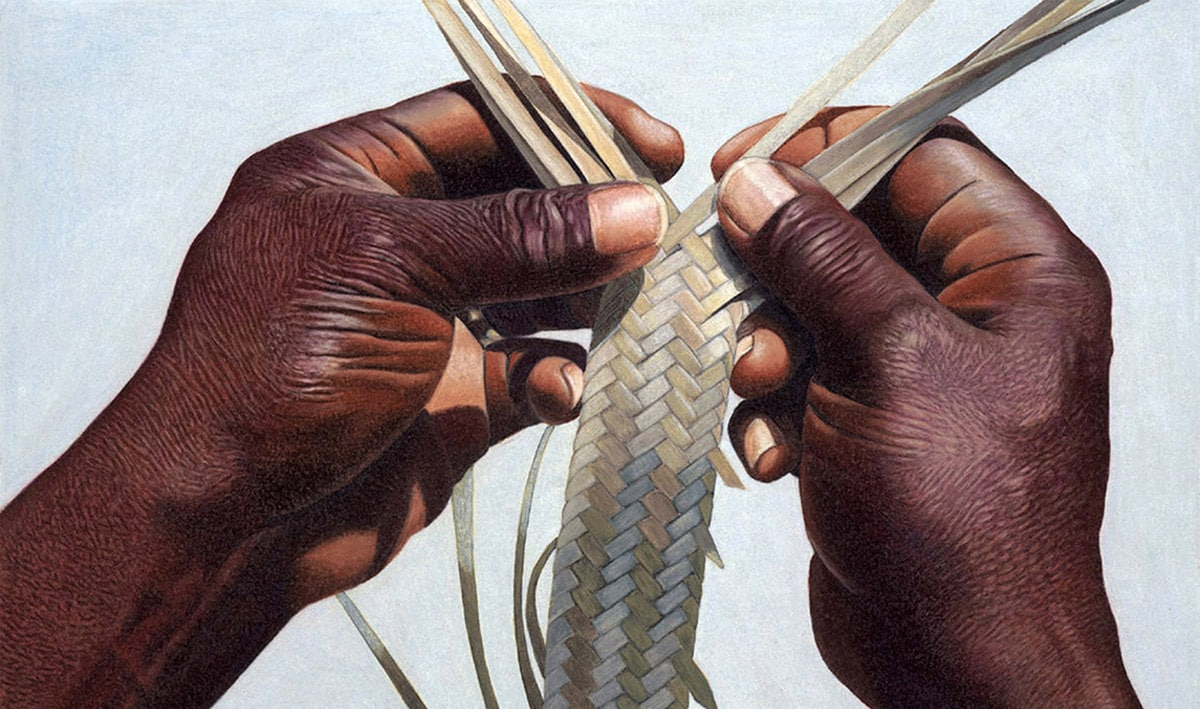 The hyperrealistic work of Smith at its core is about elevating the things that may seem commonplace or everyday, things that often receive no more than a cursory glance or passing thought and at times things of resplendent beauty, a beauty so ubiquitous that it becomes ordinary. Smith calls these moments into the spotlight as a gentle reminder for us to pay attention to the simple things in life, the things that often create an opportunity for us to find peace, to question our emotions or to even question the very surface that we are looking at.
In Smith's hands, a Poinciana bloom is elevated to reverential status; the interplay of light and shadow; of depth and dimensionality; of study and attention draws out the physical aspect of any surface, be it a petal, mangrove, sea grape or water. Alberto Giacometti – one of the historic Western masters – commented on the nature of art 'not to reproduce reality but to create a reality of the same intensity.' It is easy to see how Smith's work falls into this school of thought and practice.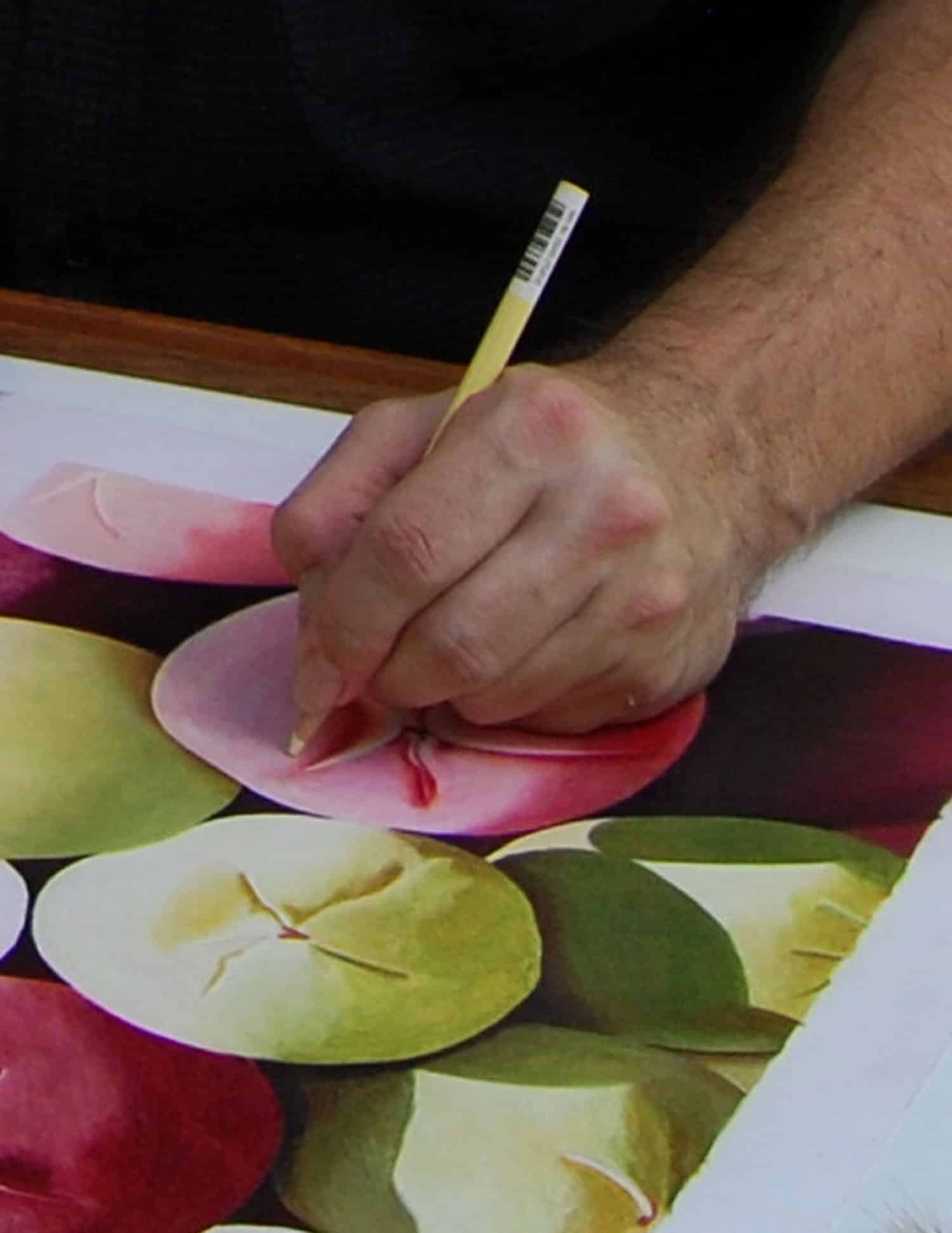 His drawings are at once representational – while doubly appearing at times photographic and illusionary – but as it is with the centuries-old canon of realism, this is still fraught with trickery. After all, what is further from reality than the three-dimensional, physical world compressed onto a flat surface, fooling our vision into thinking what we see is as real as our hands in front of us, and not, in fact, the hands of Miss Emily's Eleven String as they weave straw as expertly as Smith makes us believe they are. These works should not be taken solely as representing the environment around us, though Smith does so with such an uncanny precision and command of the medium.
Though they are technically meticulous in their clarity and reproduction of life, they still carry Smith's subtle sense of interpretation. The crisp lines, the chiaroscuro, and treatment of the light, are up to more than his eye – they are his translation of our reality.
On Saturday, September 10 the NAGB will host a special unveiling of a K Smith's 2016 drawing from 3 – 5 pm with a champagne hour at 5 pm. The show will open on September 8, and runs through October 16, 2016.