EXHIBITION
Medium: Practices and Routes of Spirituality and Mysticism
Thursday, December 14, 2017
Sunday, March 11, 2018
Temporary Gallery 1 + 2
West St Nassau
New Providence, The Bahamas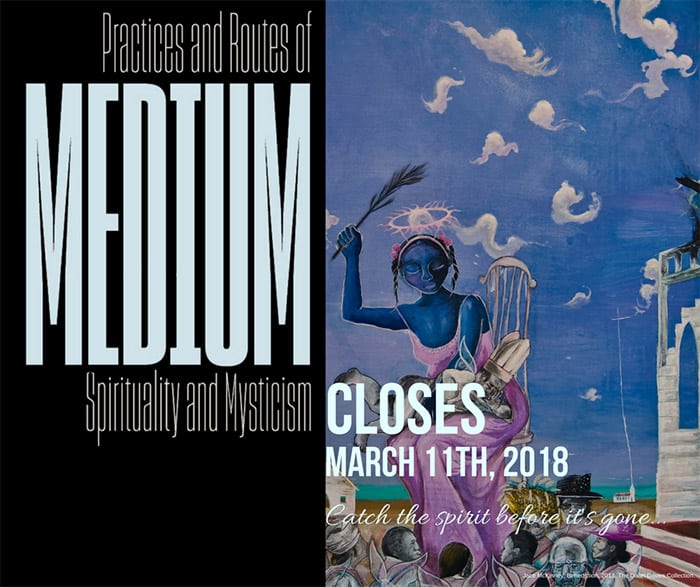 From December 14th, 2017 through March 11th, 2018, The National Art Gallery of The Bahamas will present a survey of contemporary works that define and interrogate the critical edge of the birth and development of The Bahamas as a monolithic conservative Christian country. Through the development of opposing dialogues, the stronghold of rites of passage, the tenuous nature of buried histories and the fragility of personal stories, Medium: Practices and Routes of Spirituality and Mysticism will unearth encounters with a "thing" that lies amorphous, often beyond the power of words.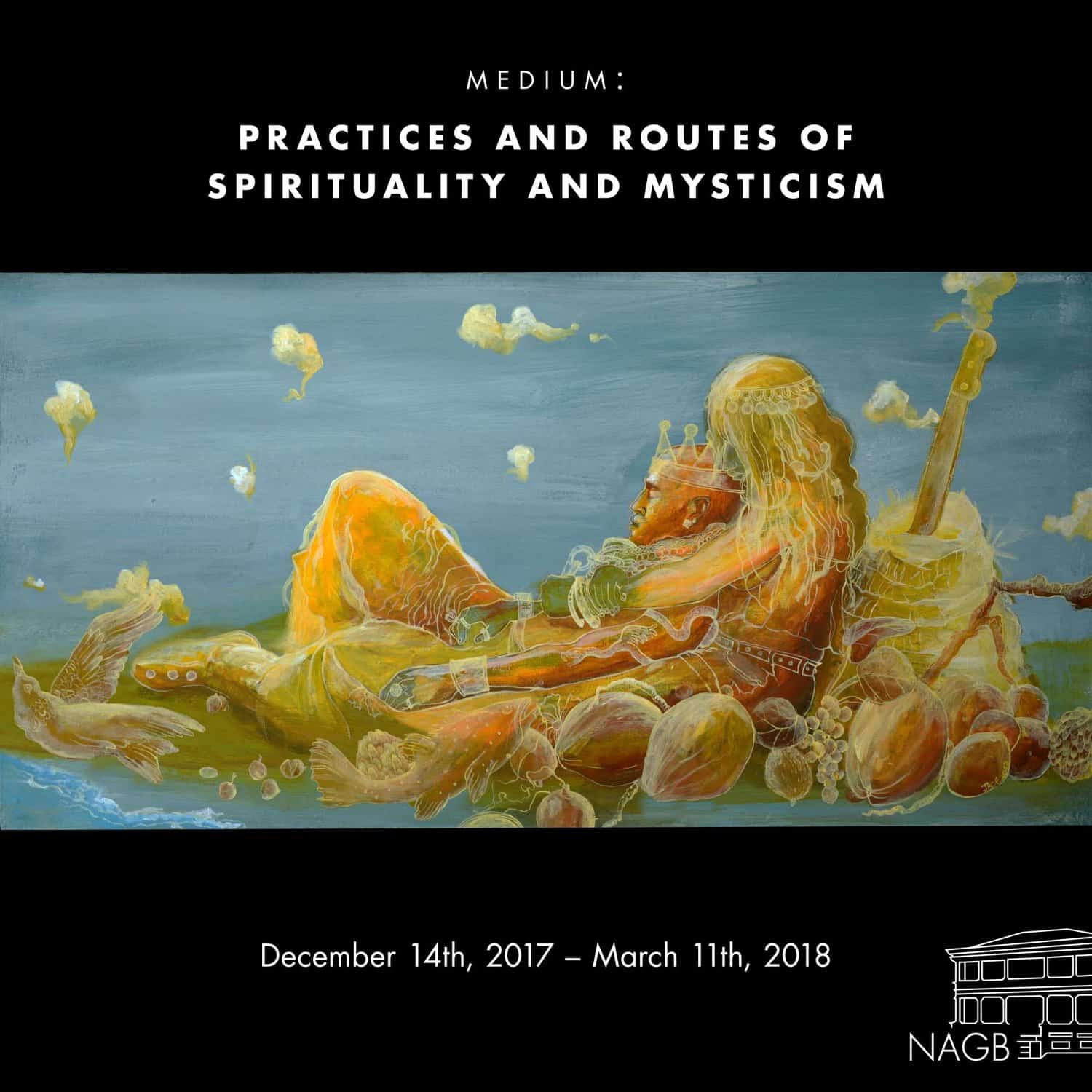 The prevalence of intuitive art as one of the stronger undercurrents that make up our national visual language and ecology will be highlighted through unique installations. Alongside practices that are more critical and formally aligned that attempt to dig through the underbelly of faith, religiosity, ritual, moralism, ambiguity and conflict are interwoven in a maze which allows various points of connection to the source–God, Mother Earth, Deities, Divinities….
Breaking open the myth of a singular wellspring, collectively we use this moment to speak about how current religious practices, folklore, African traditions, retention and syncretism continues to inform art practices especially as it threatens and moves against the monumental.
In Medium: Practices and Routes of Spirituality and Mysticism we will do this by sojourning with alchemy using light with equal parts intrigue and mischief to map out a fairly underdeveloped and nascent narrative to showcase the true spirit of the emergence of Bahamianness.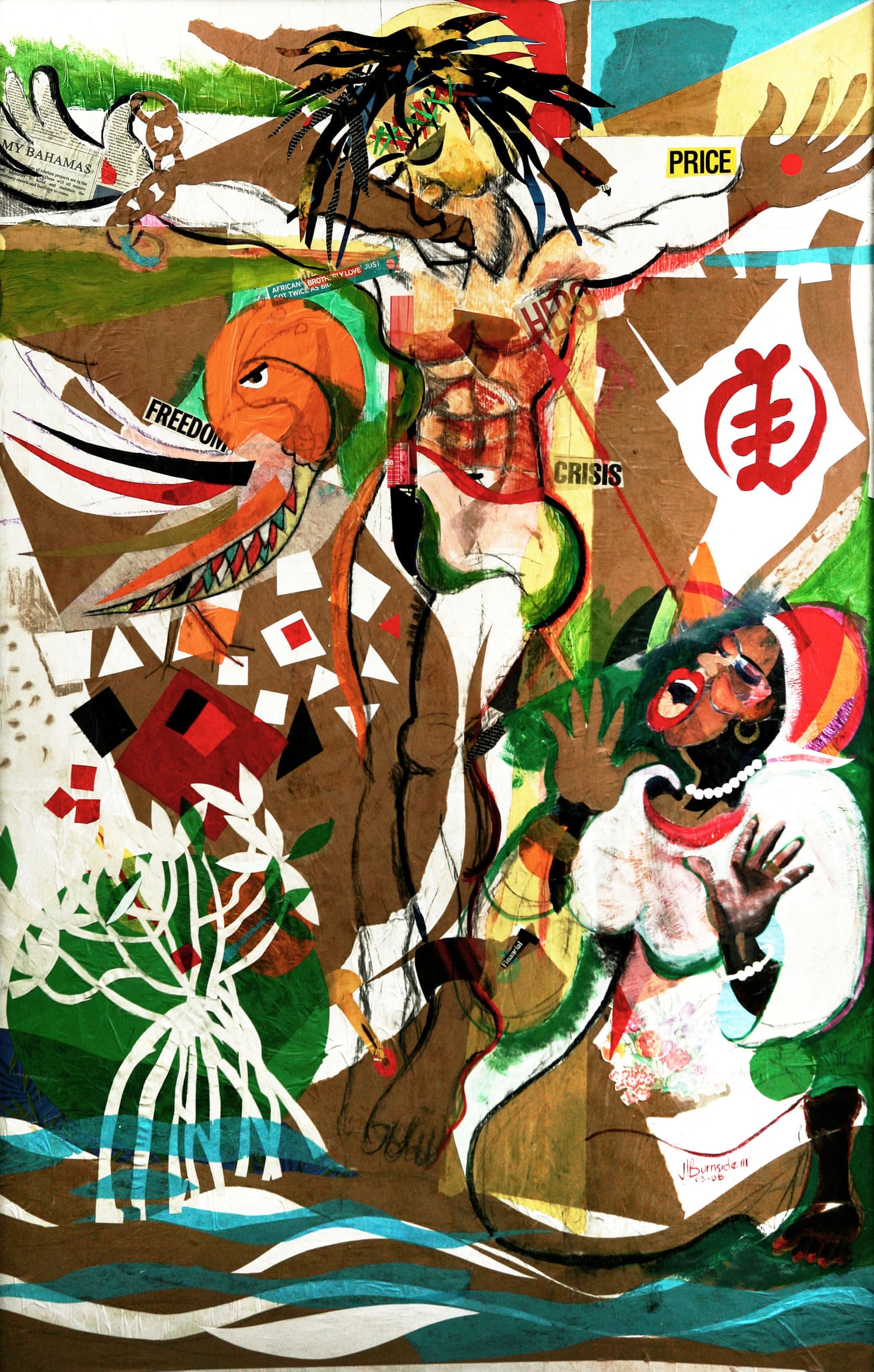 Participating artists in "Medium: Practices and Routes of Spirituality and Mysticism" include Carl Abrahams, Dionne Benjamin-Smith, Shashla Bethune, Lillian Blades, Wellington Bridgewater, Jackson Burnside, Stan Burnside, John Cox, Amos Ferguson, Kendal Hanna, Marlon Hunt, Erica M. James, Eric Jean Louis, Brent Malone, Tony McKay, Jace McKinney, Jeffrey Meris, Susan Moir MacKay, Samantha Moree, Lavar Munroe, Antonius Roberts, Angelo Roker, Heino Schmid, Steven Schmid, Dave Smith, Tavares Strachan, Clive Stuart, Maxwell Taylor, Rembrandt Taylor, Kareem Williams, Averia Wright.
With a special installation by Netica "Nettie" Symonette and new works by Allan P. Wallace.