By Katrina Cartwright
This October, the National Art Gallery of The Bahamas (NAGB) brings a little spookiness and a lot of fun with a special Halloween-themed Friday Night Live! (FNL!) on Friday, October 26, starting at 6:00 p.m. Powered by ALIV, the third iteration of FNL! gives us a "Night at the Museum" where there will be art, food, lots of mystery and tricks and treats—all to be enjoyed in the course of just one night.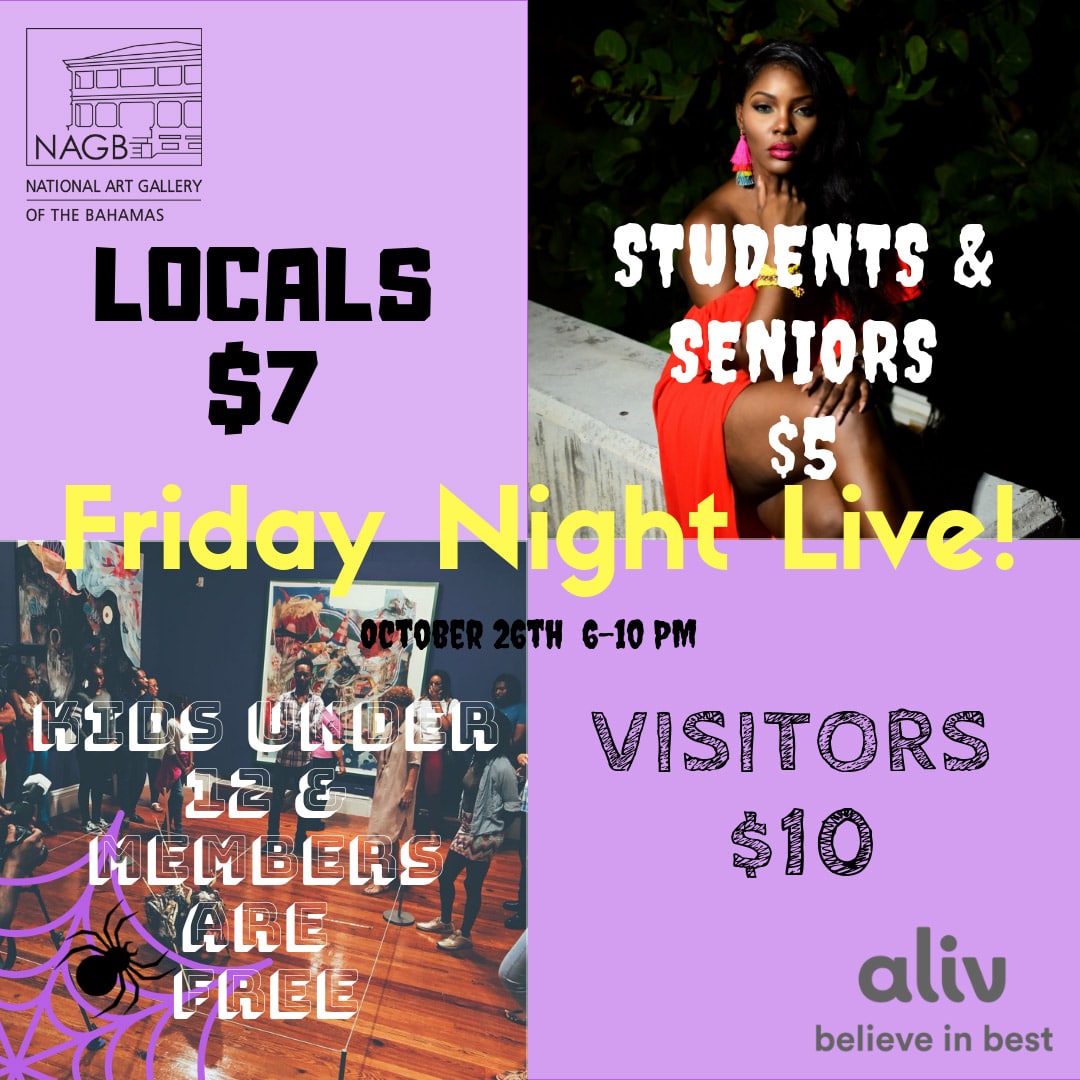 Promotion for FNL! which takes place on Friday, October, 26th starting at 6pm at the NAGB
For the price of admission ($7 for locals, members and children under 12 are always free), a person in attendance can make a mask to be worn—if they choose—during the event at our special mask-making workshop, which welcomes children and adults, or draw in the Permanent Exhibition, "Hard Mouth: From the Tongue of the Ocean," inspired by Bahamian masters, Amos Ferguson and Maxwell Taylor, as well as accomplished younger artists. Once done creating, attendees can make their way to a special spooky tour of acclaimed Bahamian artist Lavar Munroe's exhibition "Son of the Soil", with our curatorial staff, who will happily shed light on some of the more paranormal happenings at the museum.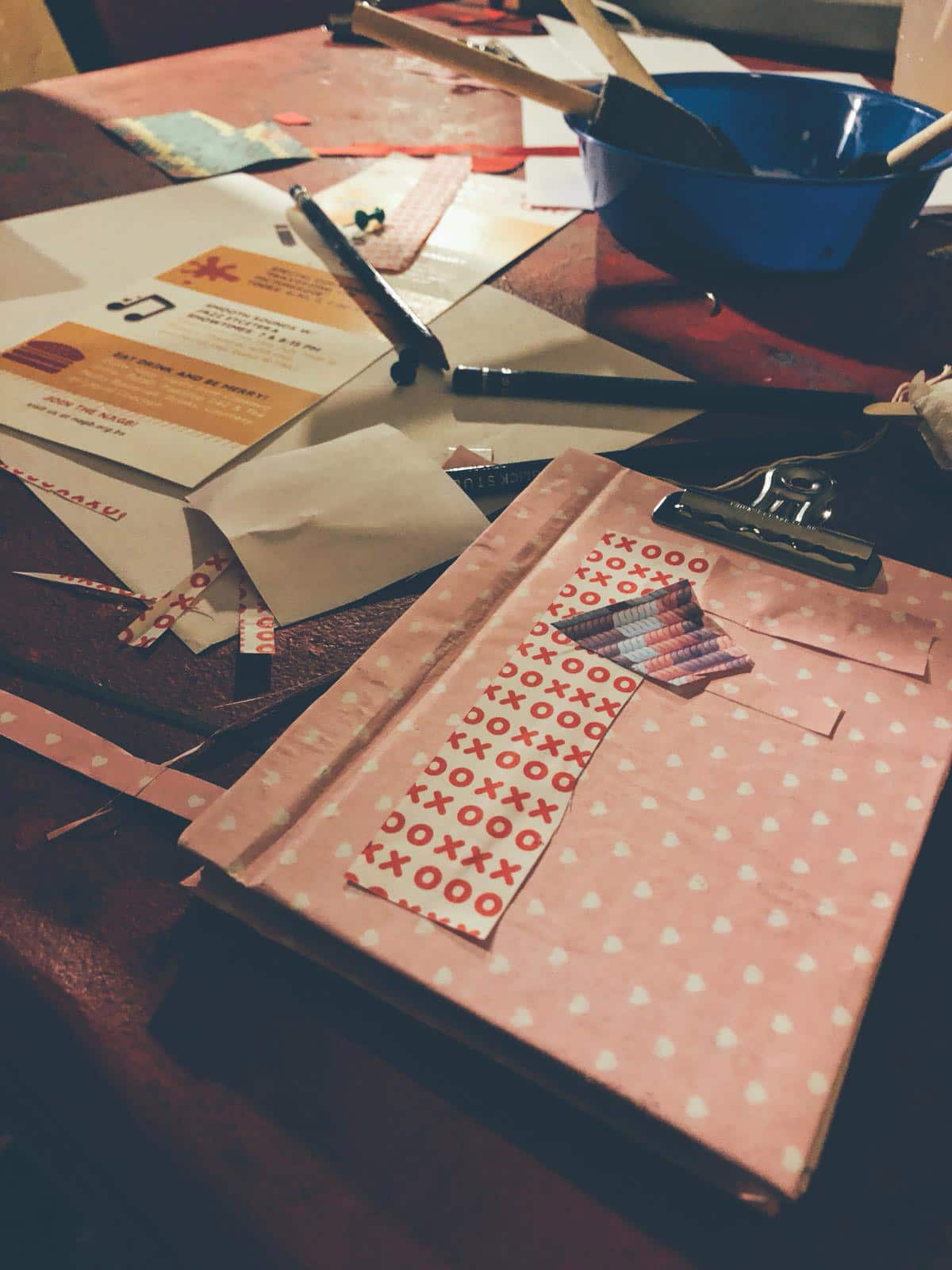 Images from bookmaking workshops conducted during the last FNL. Image courtesy of the NAGB.
A little later, we'll be jamming in Fiona's Theatre with Bodine Victoria who will bring the heat to a cooler fall evening. While the adults are having their fun, the kids can trick or treat at vendor and NAGB booths or head over to our youth corner to get their faces painted, take wacky pictures in the photo booth and join in karaoke fun! Of course, even with all of these fun activities the evening would not be complete without drinks and good food. Courtesy of Liquid Courage, these specialty drinks from the bar will keep attendees hydrated while they enjoy the tasty offerings of our food vendors. Indulge in down home flavours with Cassava Grille and Da Bush Cook, alongside great vegetarian options, and sample a more international cuisine with Saige. If you need something a little sweeter … well Halloween is great excuse to be a child for a day.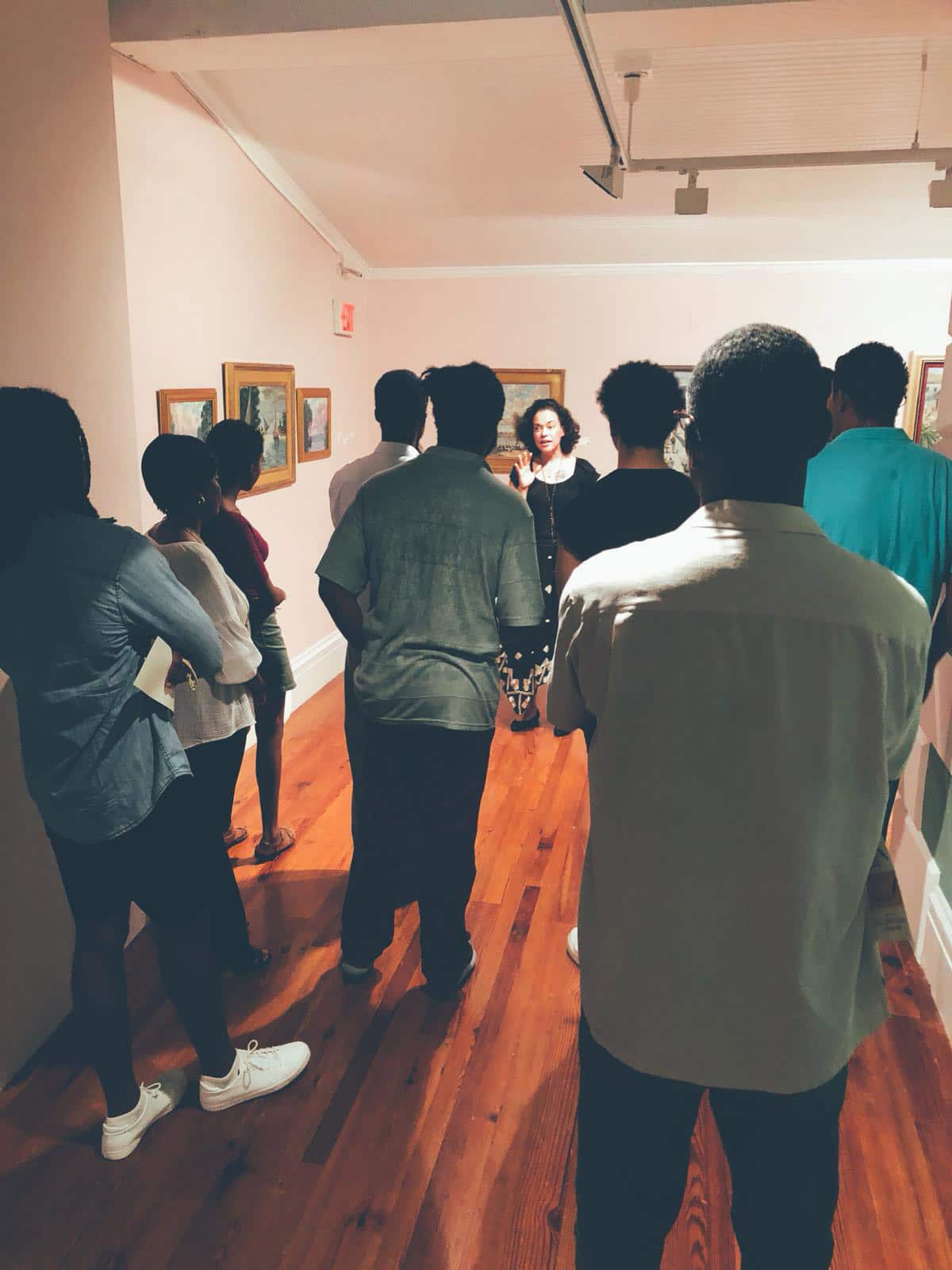 Images from tours conducted during the last FNL. Image courtesy of the NAGB.
 Previous Friday Night Live! events have shown that inclusive initiatives like this build community through the collaborative nature of its activities and a bring wonderful spirit of unity to the NAGB campus. The success of FNL! only supports the NAGB's desire and intention to engage with renewed energy and depth with our many communities in Nassau and beyond. Furthermore, with the incredible support of corporate partners like ALIV, Friday Night Live!, and other events like it, will only grow in numbers and excitement with time.
The first two Friday Night Live! events took place at the NAGB in April and July 2018 and proved to be a hit with our New Providence community in spite of the less than favourable weather conditions. With relatively clear skies in the forecast, and welcome cooler temperature this FNL! will be the best one yet!
Come in your costumes, make sure your little ones are ready to trick or treat, and be ready to create, dance and have a spookatacular time.