By Katrina Cartwright
With just three weeks left to prepare for this year's Mixed Media Art Summer Camp (MMASC), the NAGB team is kicking into high gear to get everything ready for the 100 campers who will be engaging in six weeks of fun creativity between June 25th and August 3rd. The NAGB Mixed Media Art Summer Camp, revamped in 2015, serves as an access point for all kids, ages 5 to 17, to art and its history. The goal is to provide a hands-on approach to educating campers from all communities about the significance of Bahamian art and how it has impacted our daily lives – culturally and socially. Additionally, it informs prospective students on various career paths within the visual arts, presenting them with options for future educational and professional pursuits.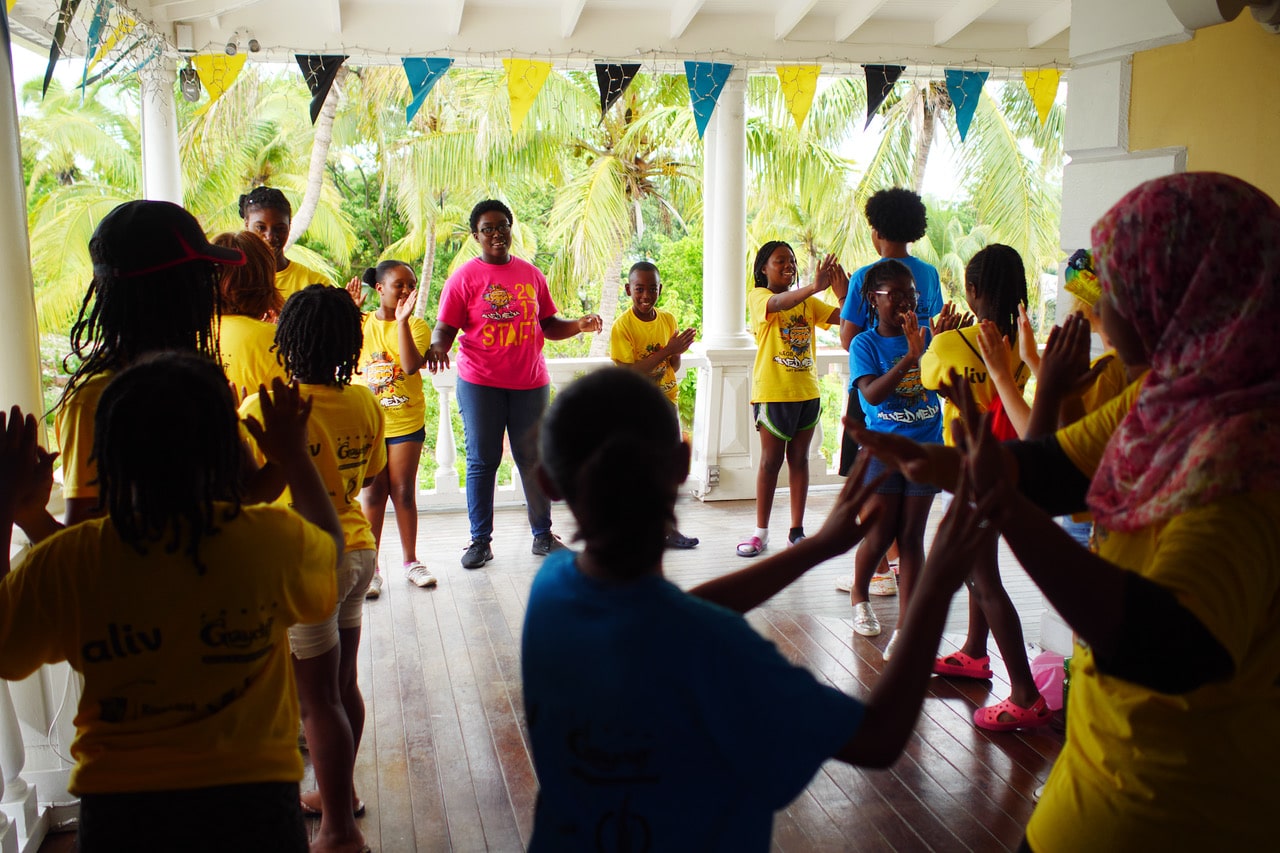 Painting a masterpiece at MMASC 2017
Due to the persistent knowledge and experience gap concerning the arts, many Bahamian youth are unaware of the incredible visual arts history and current creative movements in The Bahamas and how those movements relate to them. To mitigate this, the NAGB consistently selects camp themes that have relevance and resonance to the Bahamian people. In 2018 the NAGB is taking campers "Back to da Island," where they will experience Rake n' Scrape, Junkanoo, Bahamian strawcraft and shellcraft and the unique art of Bahamian storytelling. Using these intrinsically creative elements of indigenous Bahamian culture, campers will experiment with bridging the gap between fine art and craft, while exploring the more formal elements of artistic practice.
By drawing inspiration from the rhythmic sounds of Junkanoo and Rake n' Scrape to create visual representations of this unique sound and experimenting with wearable art–using straw, plait or shells to design work that is both functional and crosses the line into high fashion– campers are given the opportunity to interact with an important aspect of their culture while freely expressing their creativity. The unique oral tradition of Bahamian storytelling adds even more flavour to an incredible cultural experience as campers engage with the fantastical, transportive, theatrical quality of this art form and create visual depictions that reflect their ideas and perceptions.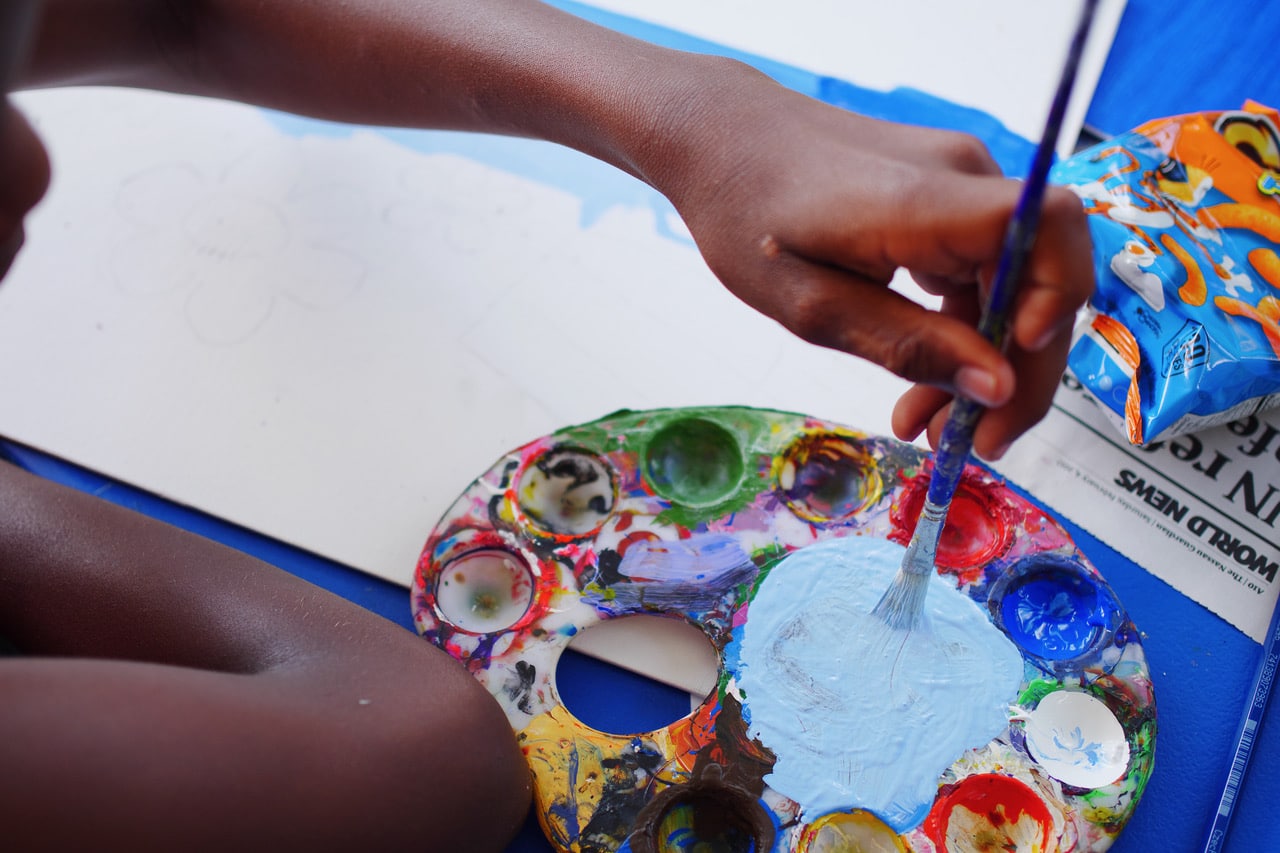 Ringplay is the best activity during a break
The NAGB has committed to ensuring that fifty percent (50%) of campers attending MMASC are financially supported, in full or in part. In this way, irrespective of financial need, social affiliation, or school attended, all children can access the programme and tap into their best creative selves. Since 2015, nearly 200 campers have been funded – either fully or partially, due to the support of institutional partners and generous individuals. As a result of their camp experiences, dozens of our former participants and even our camp counselors continue to frequent the NAGB: as visitors, in preparation for university application, to conduct research for upcoming school projects and, of course, taking advantage of other NAGB programming – all while introducing friends and family members to the museum.
Beginning in June, the NAGB will be hosting a parent orientation for any parents whose kids will be attending the camp. A series of volunteer training sessions will also be held to prepare camp volunteers to engage with all of the energetic, curious campers who will be spending their summer at the NAGB. To learn more about registration and scholarship offerings visit https://nagb.org.bs/mixed-media or contact Abby Smith at [email protected].