Dedicated to forging infrastructure between independent art organizations and museums operating across the Caribbean, U.S., E.U., U.K., African continent and China, the international visual arts conference, "Tilting Axis: Within and beyond the Caribbean – shifting models of sustainability and connectivity", was held recently in Barbados.
A two-day event, Tilting Axis was held over February 27 and 28 and was coordinated by the Fresh Milk Art Platform, Inc. in collaboration with ARC Magazine, Res Artis and the Pèrez Art Museum, Miami.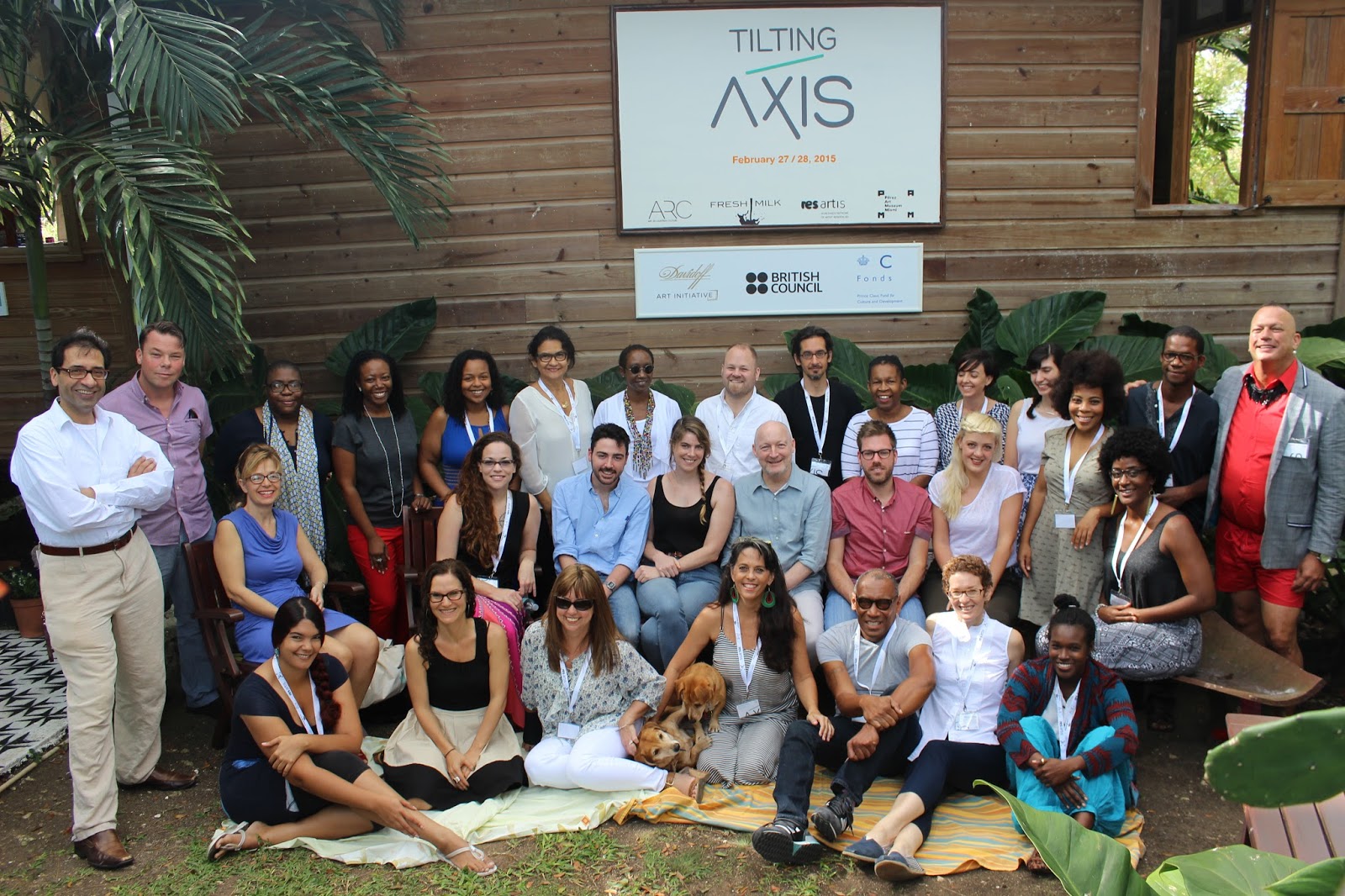 Founding Director of Fresh Milk Annalee Davis noted Tilting Axis' potential to serve as a catalyst to unite the Caribbean in a movement that could strengthen the region's visual arts voice.
"Many of us working in the region have been speaking with one another, in some cases for many years, but today is the first time that artist-led initiatives have come together from the Dutch, Spanish, French and English territories to meet physically in the Caribbean. It is critical that this gathering is taking place on Caribbean soil, and that we consider the visual arts sector from within the archipelago as a counterpoint to the many decisions that have been and are often made about the region externally," she said in her welcome address.
At the conference, leaders in the visual arts movements in their respective communities convened to negotiate strategic regional and international alliances for the formalization and further development of Caribbean art. More than 30 visual art professionals from neighboring Caribbean countries and nations as far away as Senegal came together in the hopes of developing a strategic plan for continued collaboration. Doing her part for The Bahamas and international art fair VOLTA NY was National Art Gallery of The Bahamas Amanda Coulson, who represented the country's local art community at the convention.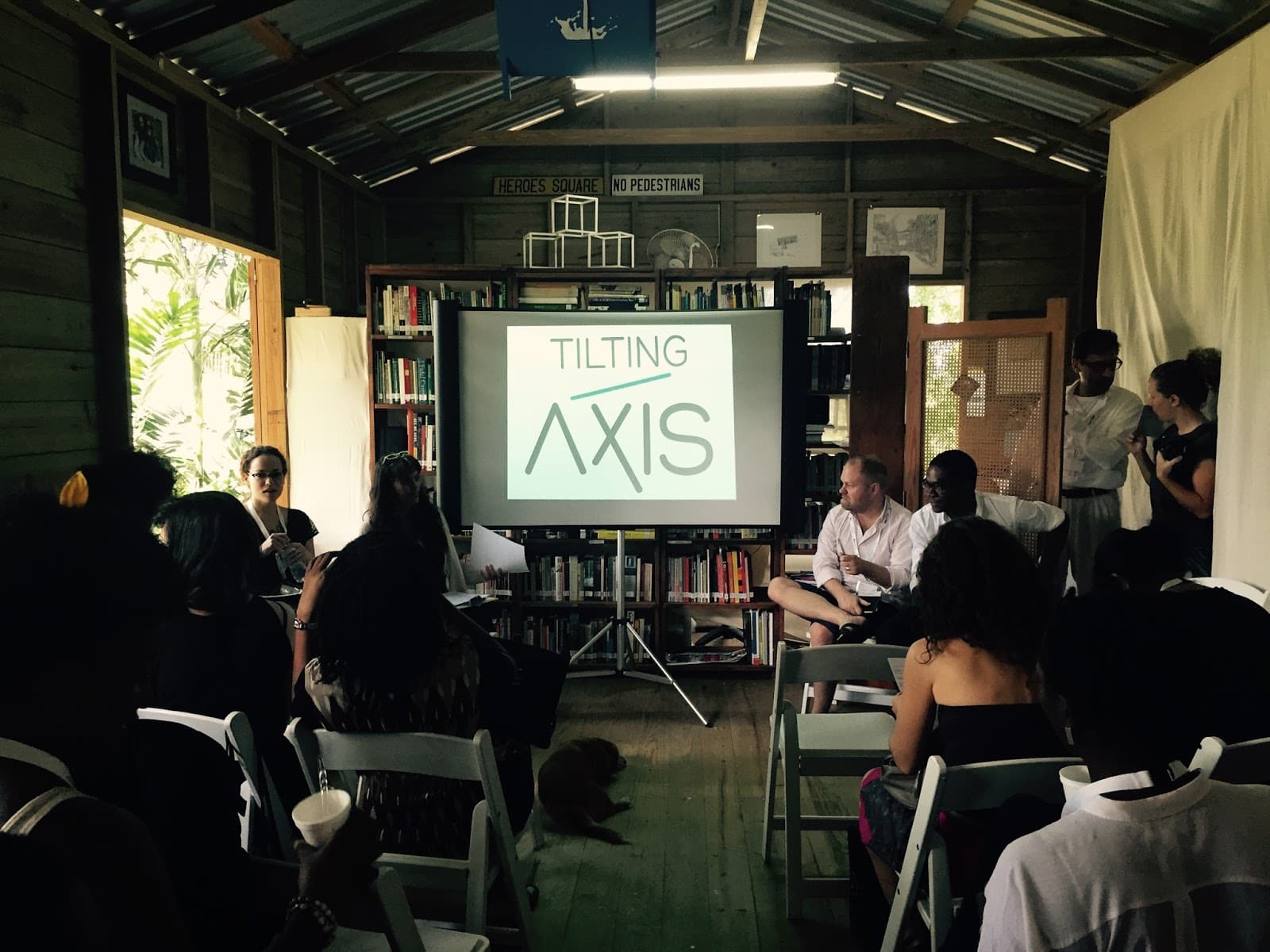 Deborah Anzinger, the director of Jamaican visual art initiative NLS, underscored the importance of one of the conference's objectives – that of broadening and improving access to the region's visual art markets.
"In creating markets for contemporary art in the Caribbean, we are developing the ecosystem and all the underlying components that drive that market, [including] the environment for artists to make great work; art writers, researchers and funders to help make that work accessible to the public; international museums and galleries to show the work; advisors and dealers to get the work placed in collections. Shared programming, exchanges and educational initiatives developed between the institutions present address these key components," said Anzinger.
It is hoped that Tilting Axis and its ongoing reverberation will create opportunities for visual artists living in the Caribbean and contribute to professional and economic development in the region via the creation of formal collaborations between key art institutions and organizations throughout the Caribbean.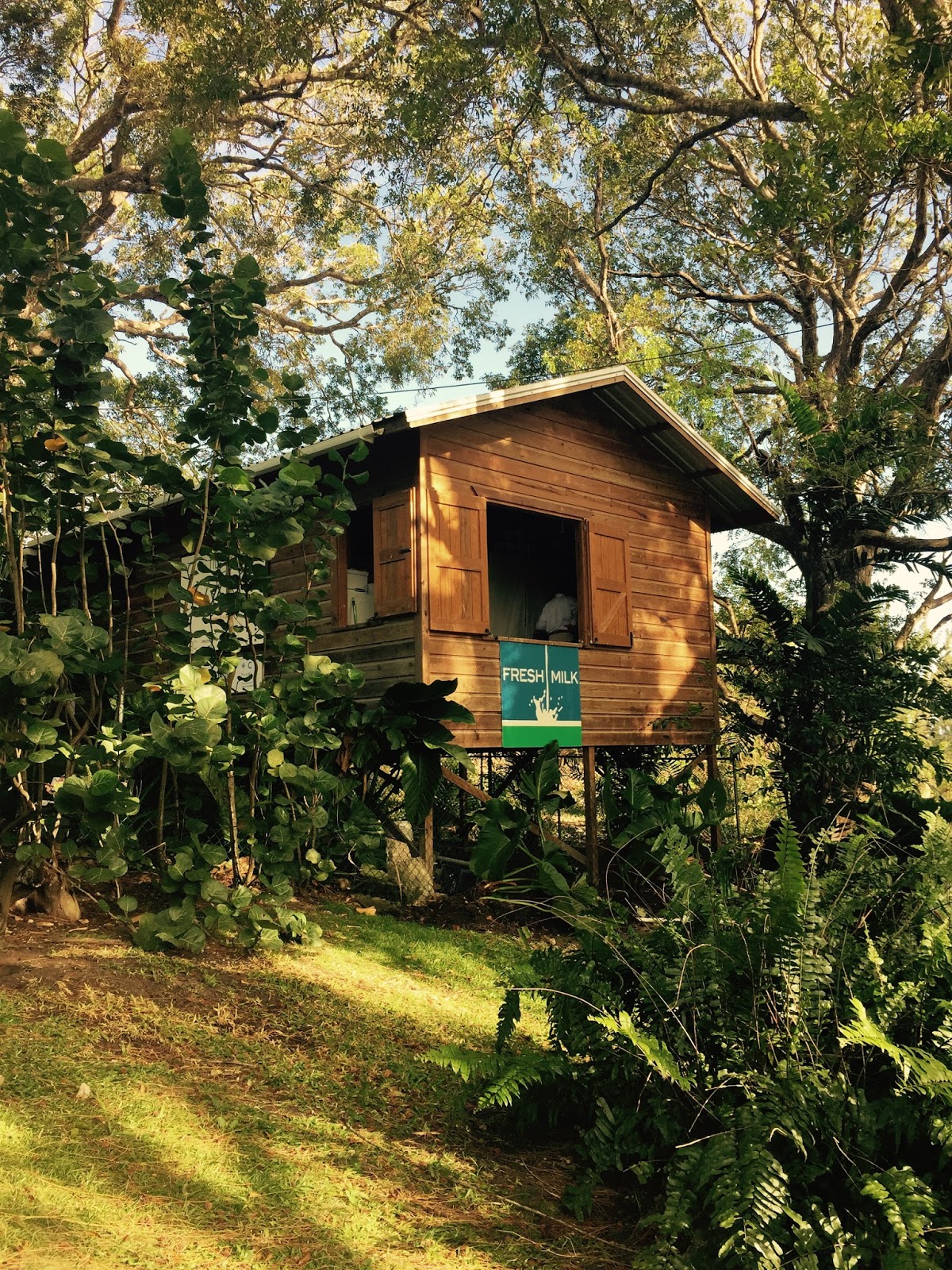 "As more eyes are turning to look at this space, we need to be cognizant of what they are seeing, and consider how and what we want them to experience. Tilting Axis aspires to become a conduit; supporting the professionalization of artists and formalizing engagements, leading to greater visibility and accessibility of contemporary Caribbean art," said Holly Bynoe, ARC Magazine co-founder and Tilting Axis administrative team member.
To find out more about Tilting Axis, email Bynoe or Davis at [email protected].