The National Art Gallery of The Bahamas' (NAGB) National Exhibition 9 (NE9) "The Fruit and The Seed" opened on Thursday, December 13th, 2018 to wild acclaim welcoming over 550 Bahamians and visitors of all ages, creeds and backgrounds.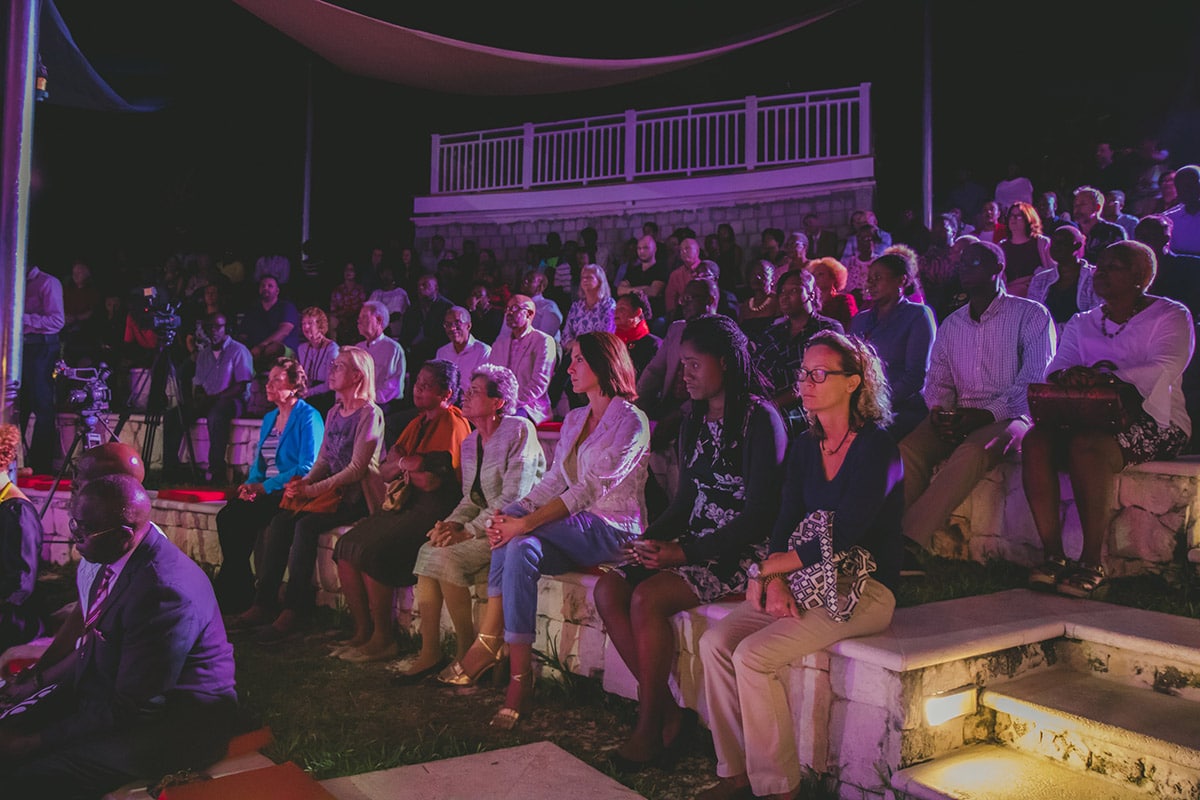 Over 550 people were in attendance celebrating the works of 38 contemporary Bahamian artists whose works look through a lens of race, gender, parity or class as a way to clarify cultural and social concerns.
The exhibition was formally opened by Director of Culture, Rowena Poitier-Sutherland, with a welcome committee from the NAGB including current Board Chair, Lawrence Bascom, Chief Curator, Holly Bynoe and Executive Director, Amanda Coulson, welcoming guests and setting the celebratory tone for the evening.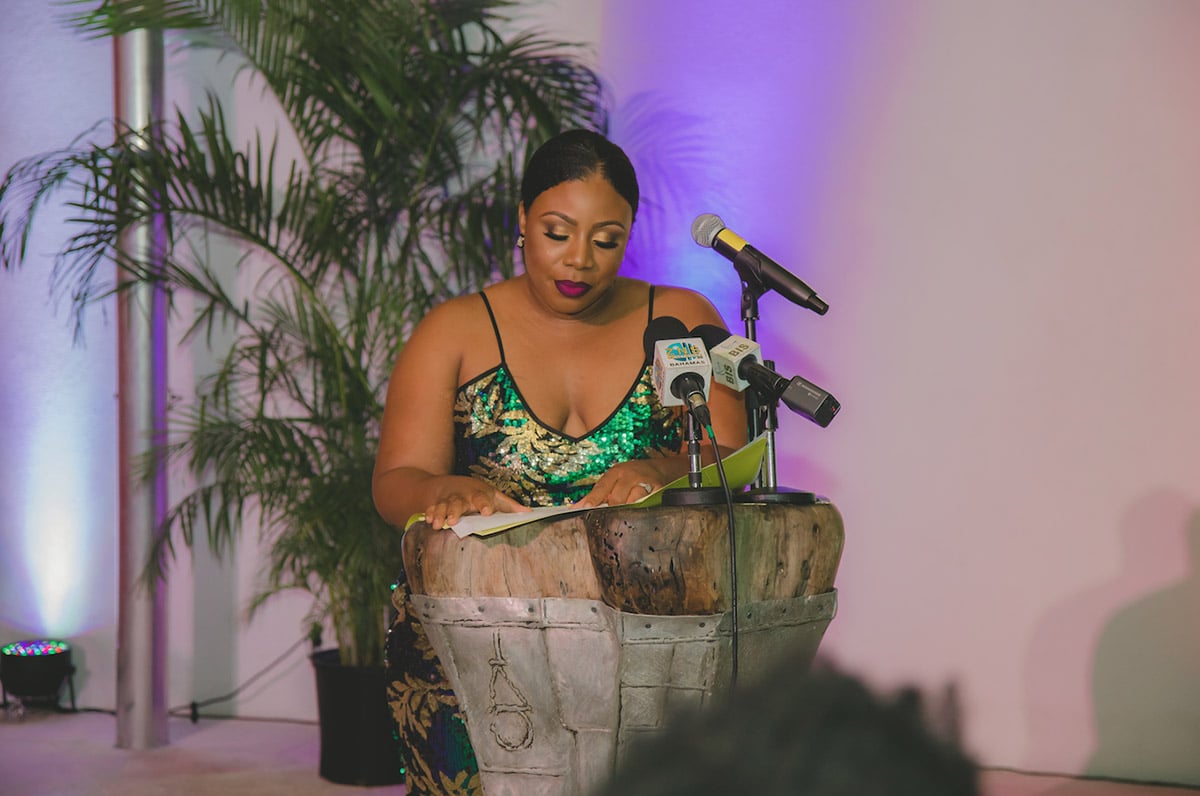 Director of Culture, Rowena Poitier-Sutherland delivering remarks.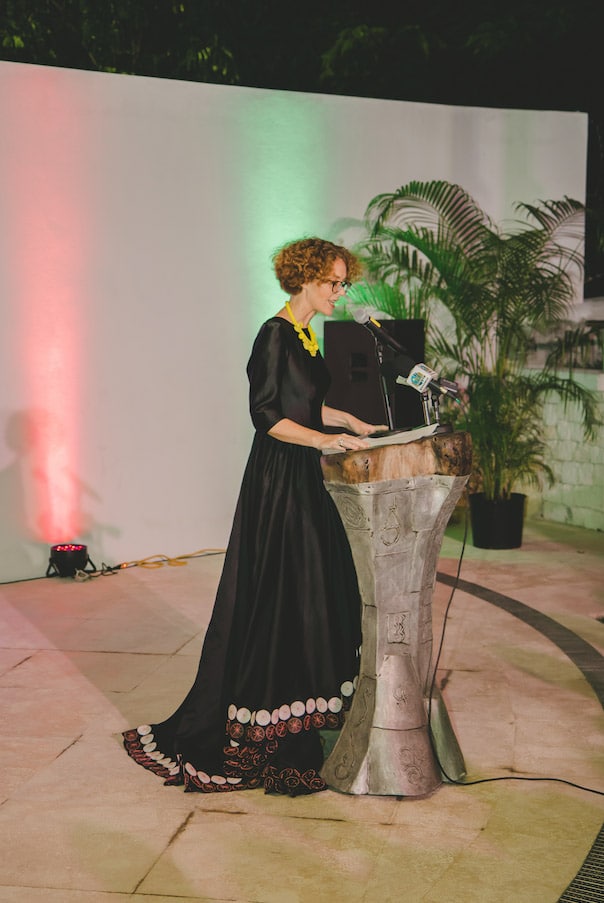 Executive Director, Amanda Coulson giving vote of thanks!
The Fruit and the Seed support the work of 38 Bahamian artists, writers, performers, thinkers, makers and doers and caps off a growing and momentous year for the NAGB. The National Exhibition is a biannual event, occurring two years and offers a moment of congregation where the creative community can come together and share, dialogue and celebrate the culmination of an excellent year.
As we close off our season for 2018, the NAGB would like to extend warm gratitude to everyone who has contributed to our year making it our most daring and successful one yet.
Several artists living and working in the diaspora have come home for the National Exhibition. The NAGB is using this moment to share their practices in a deeper way through radio interviews, artists talks and writing about each project over the next three months.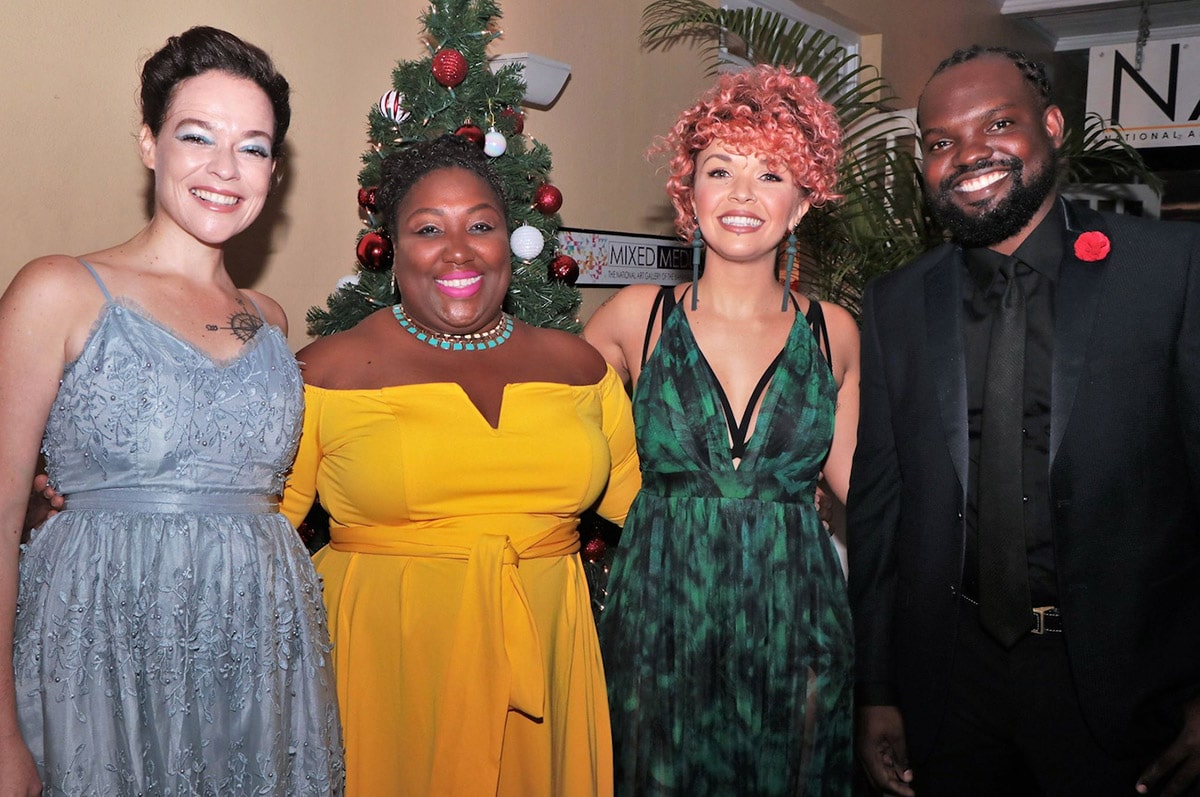 NAGB Staff L-R Holly Bynoe, Abby Smith, NAGB outreach officer, Natalie Willis and Assistant Curator Richardo Barrett welcome NE9 attendees