The National Art Gallery of The Bahamas (NAGB) recently opened its newest temporary exhibition, EN MAS': Carnival, Junkanoo and Performance Art of The Caribbean. Co-curated by New Orleans-based curator Claire Tancons and Dr. Krista Thompson, professor of art history at Northwestern University, EN MAS' features a body of works exploring the relationship between performance art, street festivals and contemporary art.
EN MAS' has been making the rounds, travelling from New Orleans to the Cayman Islands before coming to the NAGB. Its next stop will be Chicago in the fall.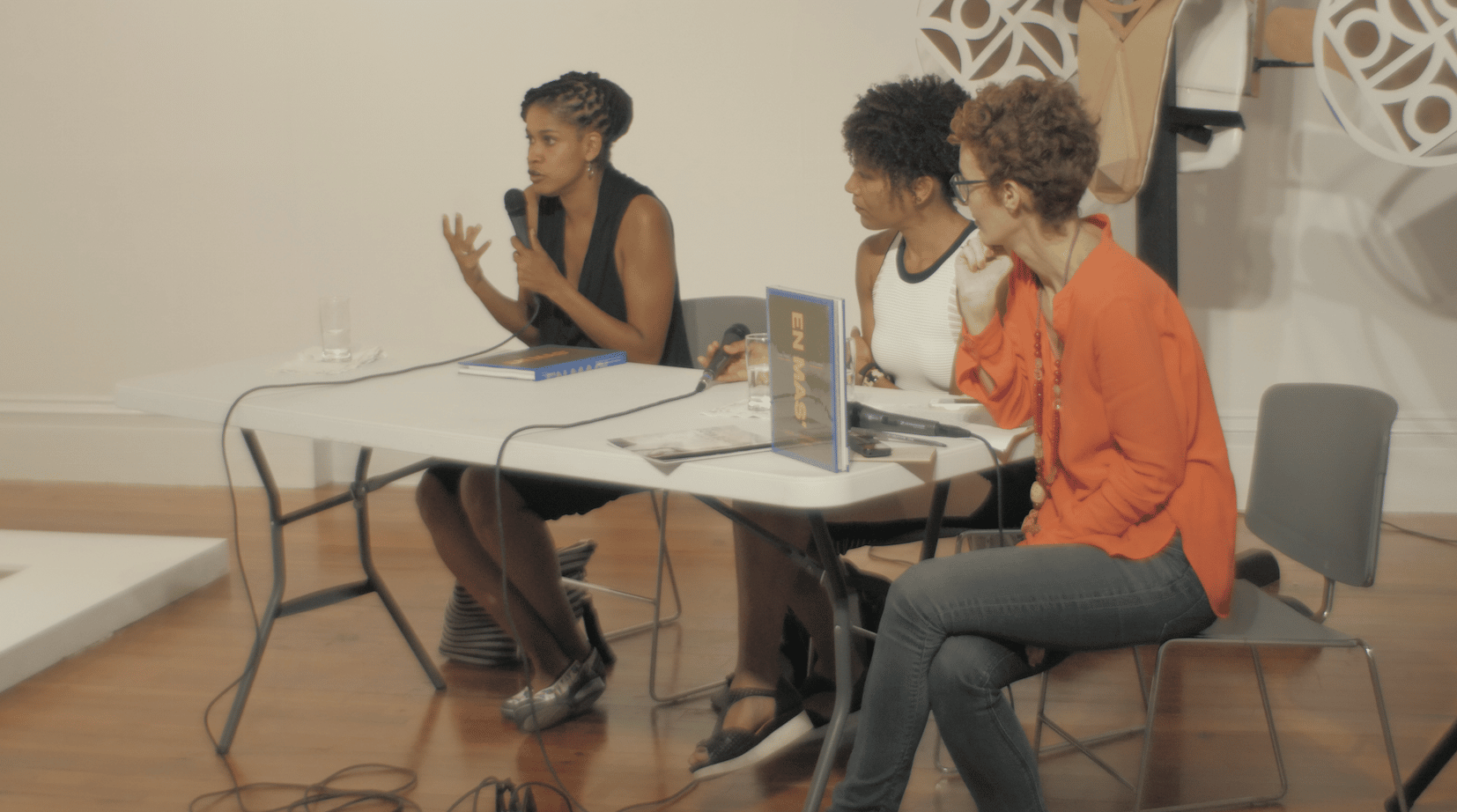 Carnival's origins
In the Caribbean and throughout its diasporas, street festivals boast strong links to both African and European traditions. Carnival originated as a Catholic festival in Europe that preceded the Lenten season. As European nations staked their claims in the New World, the festival spread; and later, when the slave trade began and heightened, African traditions – like parading in a ring formation – were brought with the enslaved people. We still see this influence surviving today with traditions like ringplay and the two laps Junkanoo groups make each Boxing Day and New Year's Day.
As their masters amused themselves with masquerade balls during the 1700s, slaves, who were familiar with masks for other rituals, began to hold their own 'carnivals' using folklore and imitating the masters' behavior. These gatherings thus became a method of storytelling, subversion, preservation and the expression of culture.
Developing EN MAS'
The origins of public festivals like carnival and Junkanoo have influenced many creatives in the region and among its diasporas, including Tancons, who is from Guadeloupe, and Thompson, a Bahamian.
The EN MAS' curators first met in 2007, when Tancons, while conducting research on Junkanoo, got in touch with Thompson. Thompson's research and her studies on Junkanoo and its connection with contemporary art seemed to align with Tancons' curatorial interests.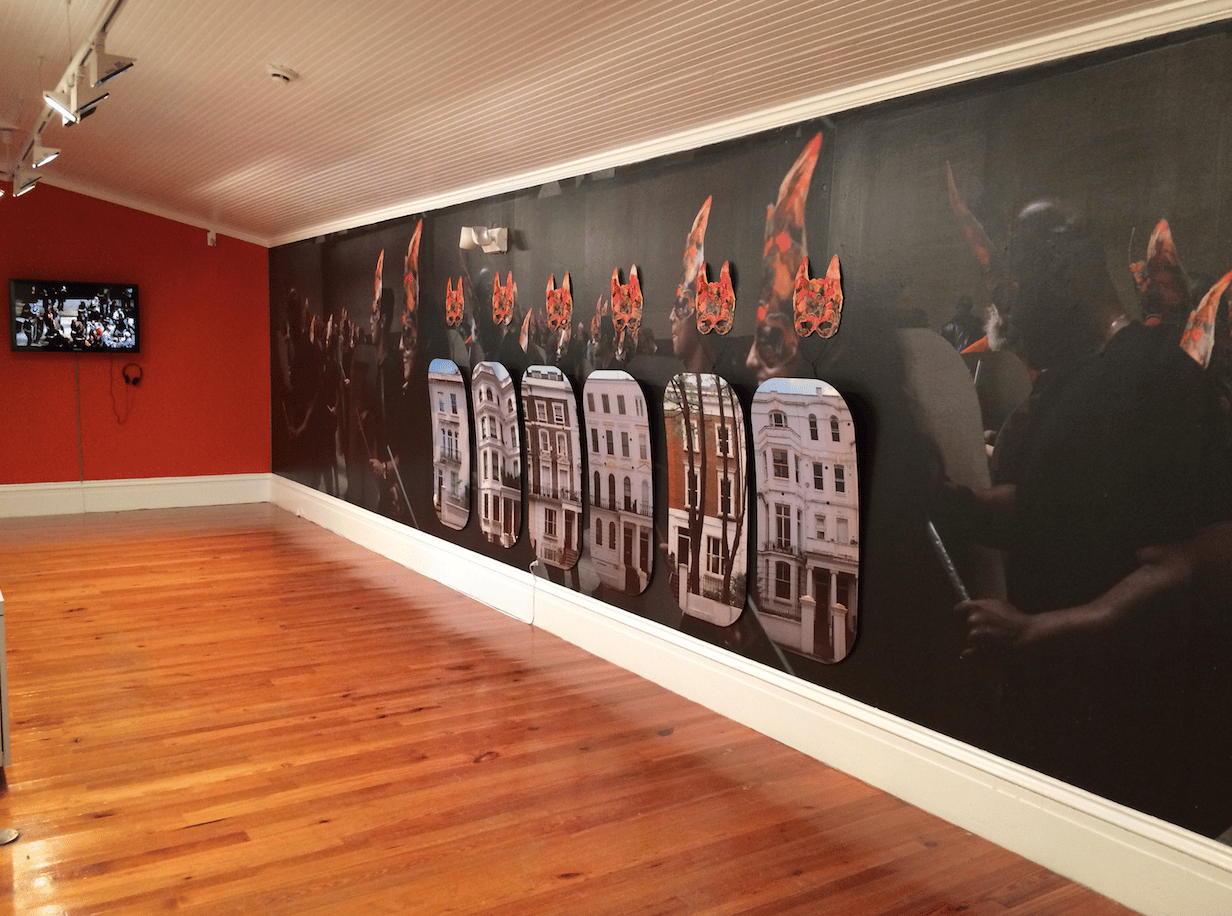 In 2009, Tancons conceived of an exhibition that "presented a global outlook onto Carnival worldwide" but still had a "decidedly African diasporic focus with a significant selection of artists from Brazil and the Caribbean". In developing the format for that show, Tancons sought to find the connection between processions and festivals in the Caribbean and Americas and African masquerading practices.
In 2011, Tancons shared her idea with Thompson. Shortly thereafter, Tancons invited Thompson to collaborate on an exhibition that would demonstrate the diversity of artists' practices and responses to performance art and street festival, focusing strictly on the Caribbean region.
Thus, EN MAS': Carnival and Performance Art of the Caribbean was born (its name changed to include Junkanoo for The Bahamas-based exhibition).
Together, Tancons and Thompson compiled a list of nine artists from around the Caribbean who were already experimenting with performance art and carnival through their practices. EN MAS' began with commissioning those artists to do performance works during the 2014 carnival seasons in their respective locations, which included New Orleans for Mardi Gras, London for the Nottingham Carnival and Brooklyn, NY for the West Indian Day Parade and Carnival. The performances involved marches and guided tours; site-specific performances and film. The artists would then produce contemporary artwork using material from the performances to comprise EN MAS'.
Artists included John Beadle (The Bahamas); Charles Campbell (Jamaica); Christophe Chassol (Martinique); Nicolas Dumit Estevez (Dominican Republic); Marlon Griffith (Trinidad); Hew Locke (London, UK); Lorraine O'Grady (Brooklyn, New York); Ebony G. Patterson (Jamaica); and Cauleen Smith (New Orleans, Louisiana). Beadle, an avid Junkanooer and fine artist, presented his performance in 2015, during The Bahamas' inaugural carnival season.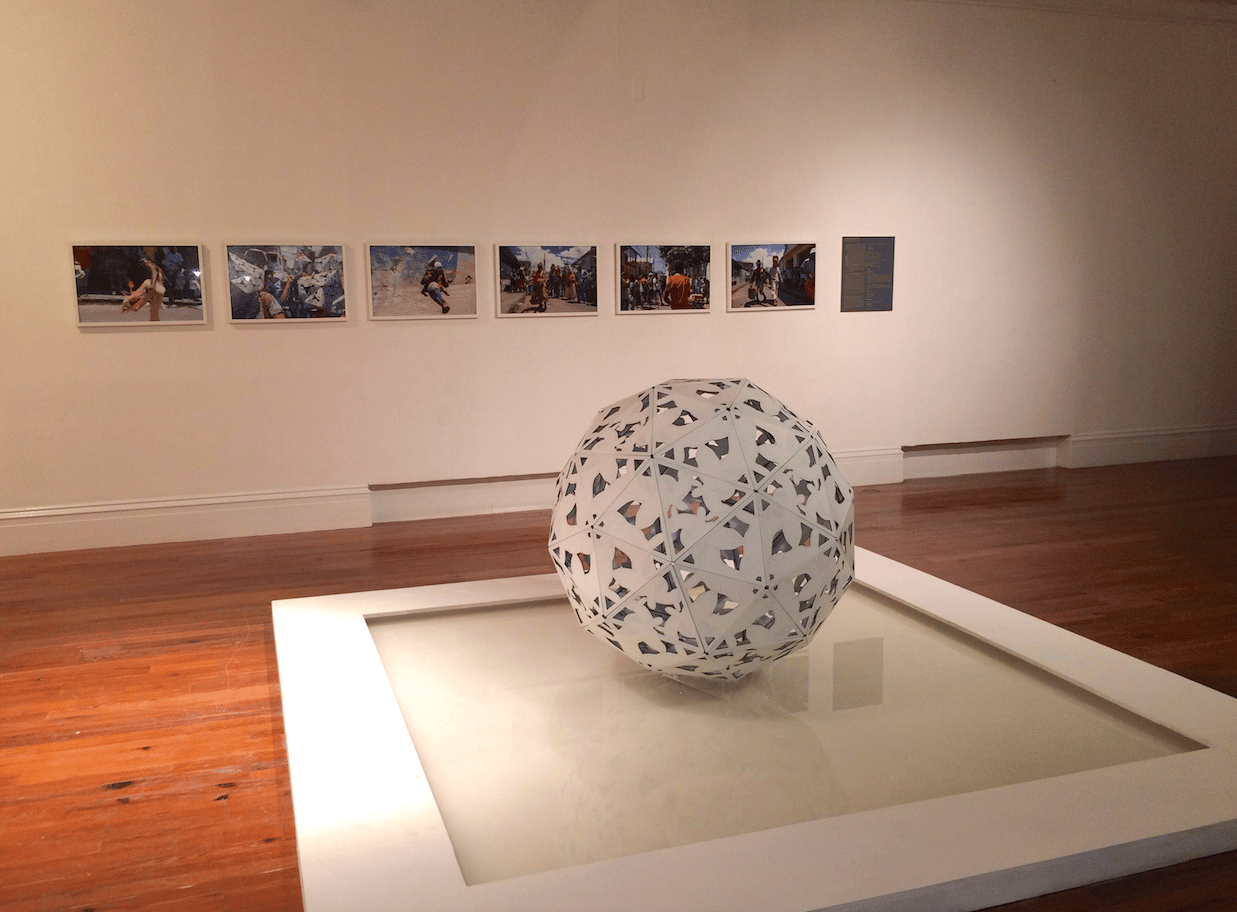 "The works of the invited artists show the diversity of practices and approaches to performance in and of the Caribbean," said Tancons. "The selection of artists is modest in size but ambitious in reach. It does not strive for representation, yet provides a broad overview of the region through the variety of artistic experiences."
Engaging with EN MAS'
As an exhibition, EN MAS' demands some critical thought. Thompson encourages viewers to consider the increasing regulation of Caribbean festivals to engage more fully with the works. The experience of having grassroots festivals like Junkanoo and carnival come under the control of bureaucratic organizations is a commonality many places in the Caribbean share.
"If you're going to Junkanoo now, and you don't have a ticket, what is your experience getting to Bay Street?" asked Thompson. "You can't get to Bay Street without a ticket. There are also police stop points, so if you're a young black male, you can be frisked at any moment. People of my generation have seen that place change from a place you could go and stand in, to having a barricade, to having an arena. Unless you have a ticket, you can't see the parade from that arena at all."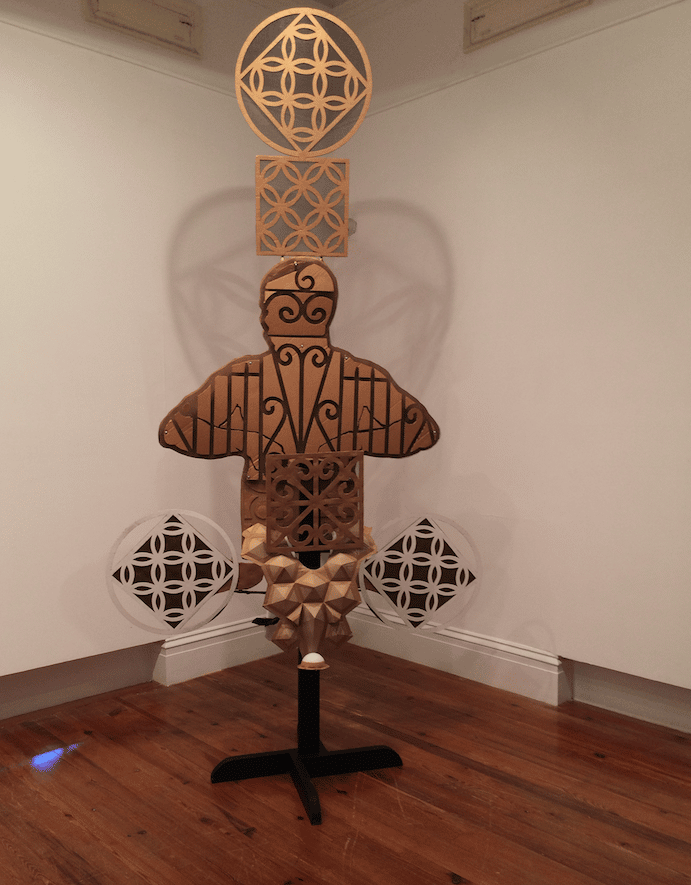 Tancons and Thompson hope that EN MAS' is able to spur conversations across the region, and its travelling to different sites is being done in effort to encourage dialogue.
"Beyond the fact that the works were produced in the Caribbean, it is rather rare that contemporary Caribbean art exhibitions travel [across] the Caribbean," said Tancons, who hopes the show will continue to be hosted at Caribbean sites.
"I think that a part of the exhibition is calling attention to [Junkanoo and carnival] as an aesthetic expression that is as vital and rich as any artistic expression you're going to find anywhere… It's also drawing attention to artistic practices in the region that respond to the local environment. There is this unique experience that we take for granted that informs how people experience art," said Thompson.
EN MAS' is on view at the NAGB until July 10, 2016. For more information on the exhibition or the NAGB, call 328-5800.