by Keisha Oliver.
Visual art and its experiences are no longer confined to classrooms, studios, or the walls of galleries. Thanks to the digital age and an increasing demand for "interactivity" the arts have considered new ways to pique the public's interest.  In The Bahamas, we have seen alternative approaches by gallerists, curators, and artists to engage audiences by creating a bridge between the traditional and contemporary through installations and public art experiences. With last year's opening of The National Art Gallery of The Bahamas' (NAGB) sculpture garden and the rapid growth of live art events, we exist in an exciting period of creative expression for our country.
On this course of innovation, our visual culture has also made room for a new breed of visionaries who seek to change how non-artists embrace their creativity. Gennye Hepburn's Big Picture Sip and Paint; Jamal Rolle, Stefan Davis and Allan P. Wallace's 3riLOGY 'ParticiPAINT' series and Matthew Wildgoose's 'Tipsy Canvas' are just a few examples of where Bahamian millennials are crafting ideas that are contributing toward a more sustainable creative economy. With a focus on blending art practices, recreation, and community participation, we see an interesting culture shift that accepts everyone as an artist. Removing the stereotype of the public as a mere observer, these business models welcome a new age of creators.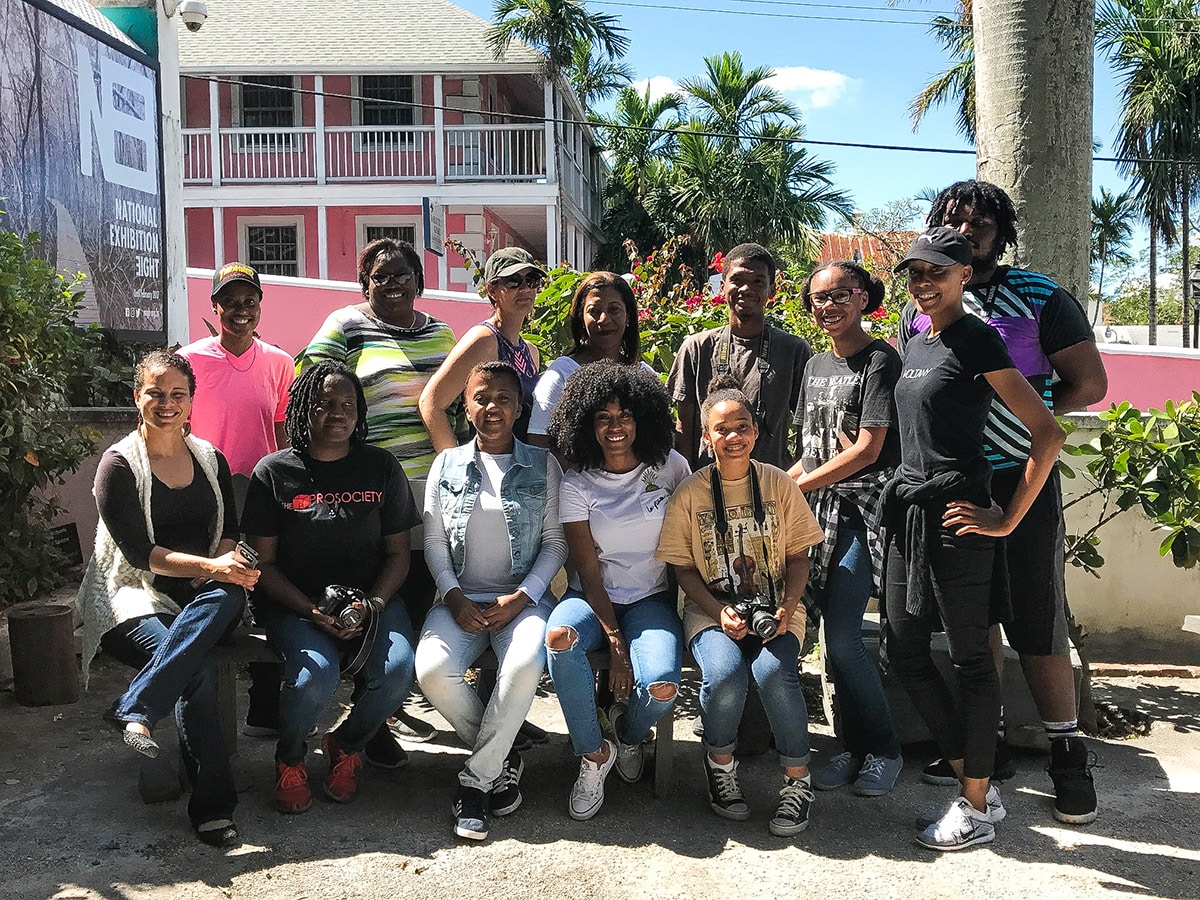 From Left – (Back) Participants: Nowé Harris Smith, Cherfelt Wells, Anne Ulentin, Linda Roman, Hiram Carey, Dayna Pratt, Matthew Rahming. (Front) Katrina Cartwright (NAGB Education Officer), Participants: Cordeia Munnings, Olujinmi Ali, Sherice Major, Ava Richardson and Keisha Oliver (Workshop facilitator)
This style of engagement is focused on a short-lived 'unleashing of the inner artist,' but often an interest remains for those who wish to develop their artistic talent. In considering cultural preservation, it is important that connections are made to offer creative outlets that present solutions for this demand. This renewed appreciation for creativity should make immediate connections with art education at every level. Hopefully, seeing an increased subscription to the offerings of spaces like The Place For Art, Bahamas Agricultural & Industrial Corporation, and the NAGB who for years have developed educational programming for all ages and skill sets.
Amidst the trend of cultural interactivity including performance, culinary and visual arts we should no longer feel deprived of moments where we can stimulate creative thought and translate that to tangible, personal expressions. Last weekend I saw first hand how learning experiences in the arts offer transformative moments. I had the pleasure of working with a group of eleven photography enthusiasts who hoped to learn about the art of street photography during 'Picture Nassau' a photowalk and workshop hosted by the NAGB. As part of the educational programming for its Eighth National Exhibition (NE8) the NAGB has engaged its participating artists to facilitate workshops inspired by their work. Following Sonia Farmer' paper-making and Dede Brown's mixed-media workshops I developed and a photography session based on my project 'Porch Conversations' on display in NE8's OFFsite Exhibition at Hillside House until today.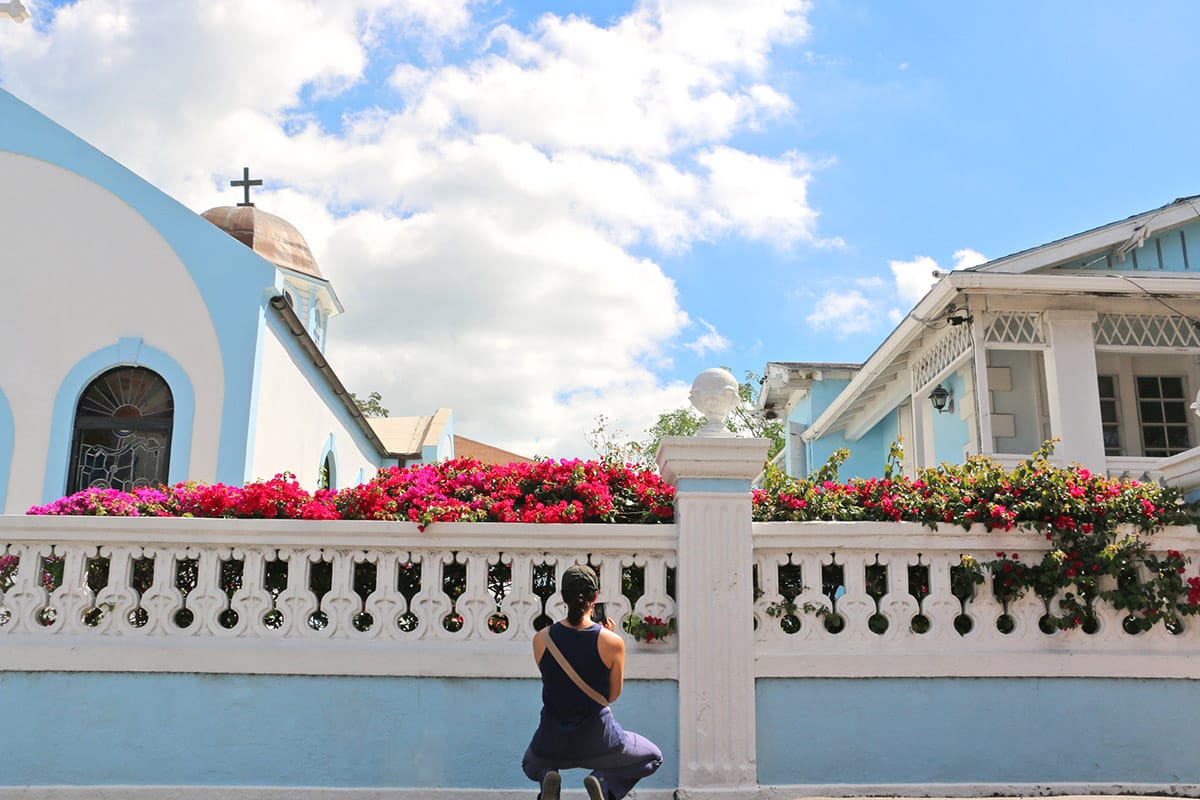 Participant Anne Ulentin during the Picture Nassau photowalk taking a photo of the Greek Orthodox Church.
'Picture Nassau' was inspired by my journey through 'Porch Conversations' in capturing and documenting the candid and everyday reality of front porches within Nassau's inner-city communities. Saturday's 3-hour workshop focused on using photography as a means to navigate through and capture the Bahamian visual and cultural landscape. The group of students, educators, corporate professionals and artists alike were challenged to slow down and appreciate the details of their environment as street photographers. By developing their skills of observation, they learned to embrace the art of storytelling through images.
Nowé Harris-Smith, an Art Education major at the University of The Bahamas joined the workshop as a way to share an experience that is now routine to her practice as an artist and photographer. Harris-Smith is one of very few Bahamian emerging talents with interests in street photography. She has crafted a rare niche that focuses on urban fashion and Bahamian personalities.  "On our walk, each of us captured something unique. . . It also allowed us to navigate our local landscape, traversing the downtown area."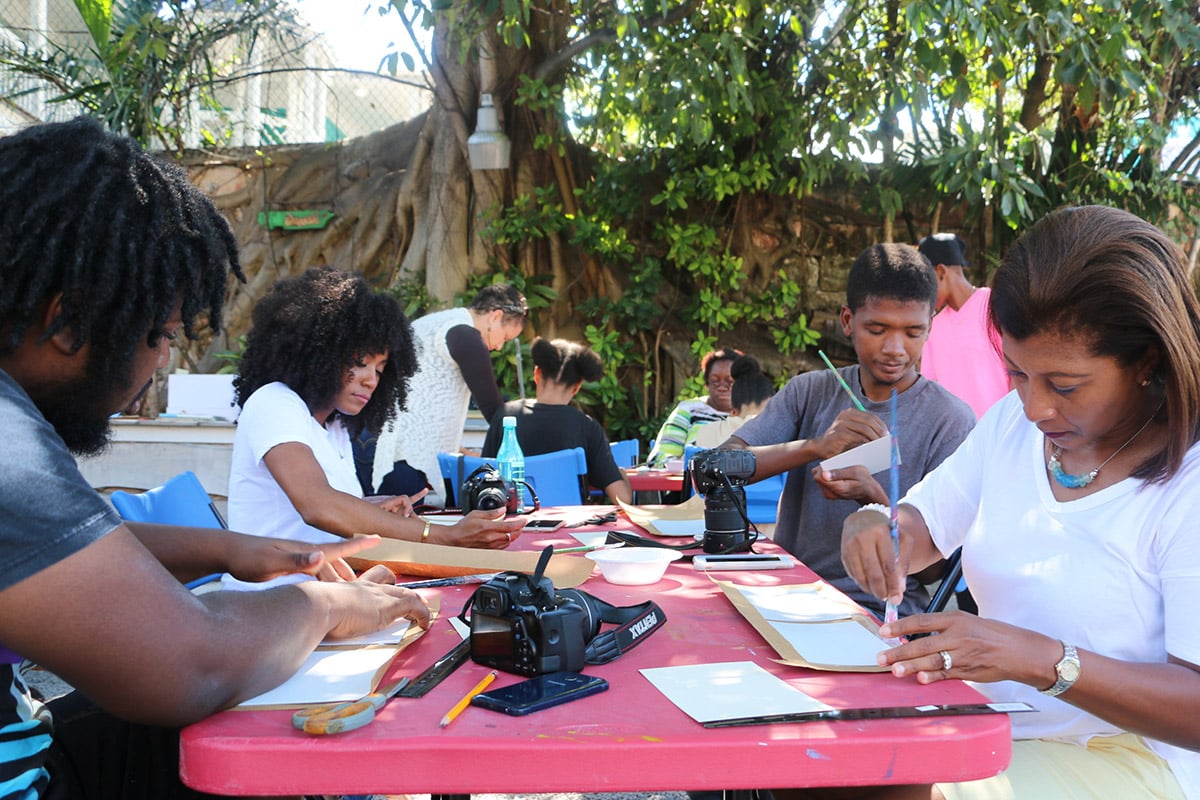 Group at Hillside House making portfolios for their photo collection.
The morning started off at Hillside House with a tour of the NE8's OFFsite exhibition followed by an introduction to street photography covering technique, style, and etiquette. After, the group took a 90-minute walk through the West Hill and Bay Street communities to explore and appreciate the details of their environment. The afternoon concluded with a session focused on making portfolios for the group's collection of photos, a memorable token for each participant to take away. Although filled with much excitement and curiosity the opportunity pushed many in the group out of their comfort zone. Be it collaborating with strangers; exploring areas and objects they often take for granted; or challenging themselves to consider a new way of using their lens and how to instruct their gaze.
For Bahamian travel blogger Sherice Major, the workshop made her feel like a domestic tourist. "I spent the better half of my day doing something that I wouldn't normally do. I socialized, outdoors with people I've never met! It was an awesome opportunity to walk around Historic Nassau and have fun while snapping and networking. We stumbled upon so many beautiful nooks and crannies; I couldn't believe I was home! "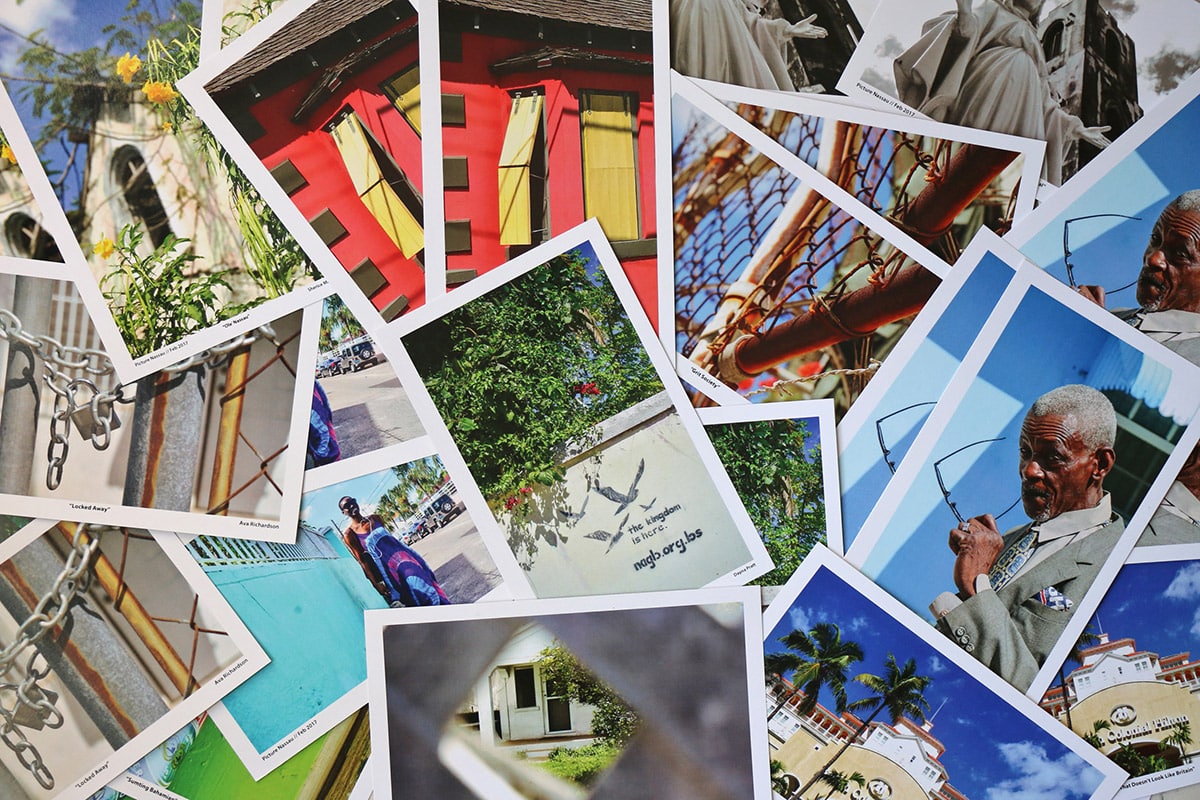 Picture Nassau group's photo collection.
The beauty of photowalks and concepts like it that consider community engagement offer a natural unraveling of cultural conditioning. By creating and participating in group efforts particularly with strangers not only offers networking opportunities but makes significant solutions to combat national and regional challenges concerning cultural fragmentation.
For more information on photowalks and events with Picture Nassau follow @PictureNassau online via Instagram, twitter, or facebook.