Public School Math Teachers spend some time at the NAGB
By Katrina Cartwright
The education department at the National Art Gallery of The Bahamas fittingly began the new school year with a Teachers' Seminar on August 21st -23rd that focused on teaching math through art and utilising the museum's resources to enhance student learning. Over 65 junior high and high school math teachers from the public school system were in attendance as a part of their yearly summer professional development seminar.
The daily five-hour seminar incorporated a tour of the museum's current Permanent Exhibition "Hard Mouth: From the Tongue of the Ocean," a presentation on the techniques that can be used to integrate art and math and a series of activities that guided teachers through the various ways that the arts can be used to engage students in learning math. Each day ended with groups of teachers working together to formulate ideas that incorporated visual art into lessons that focused on a particular math topic.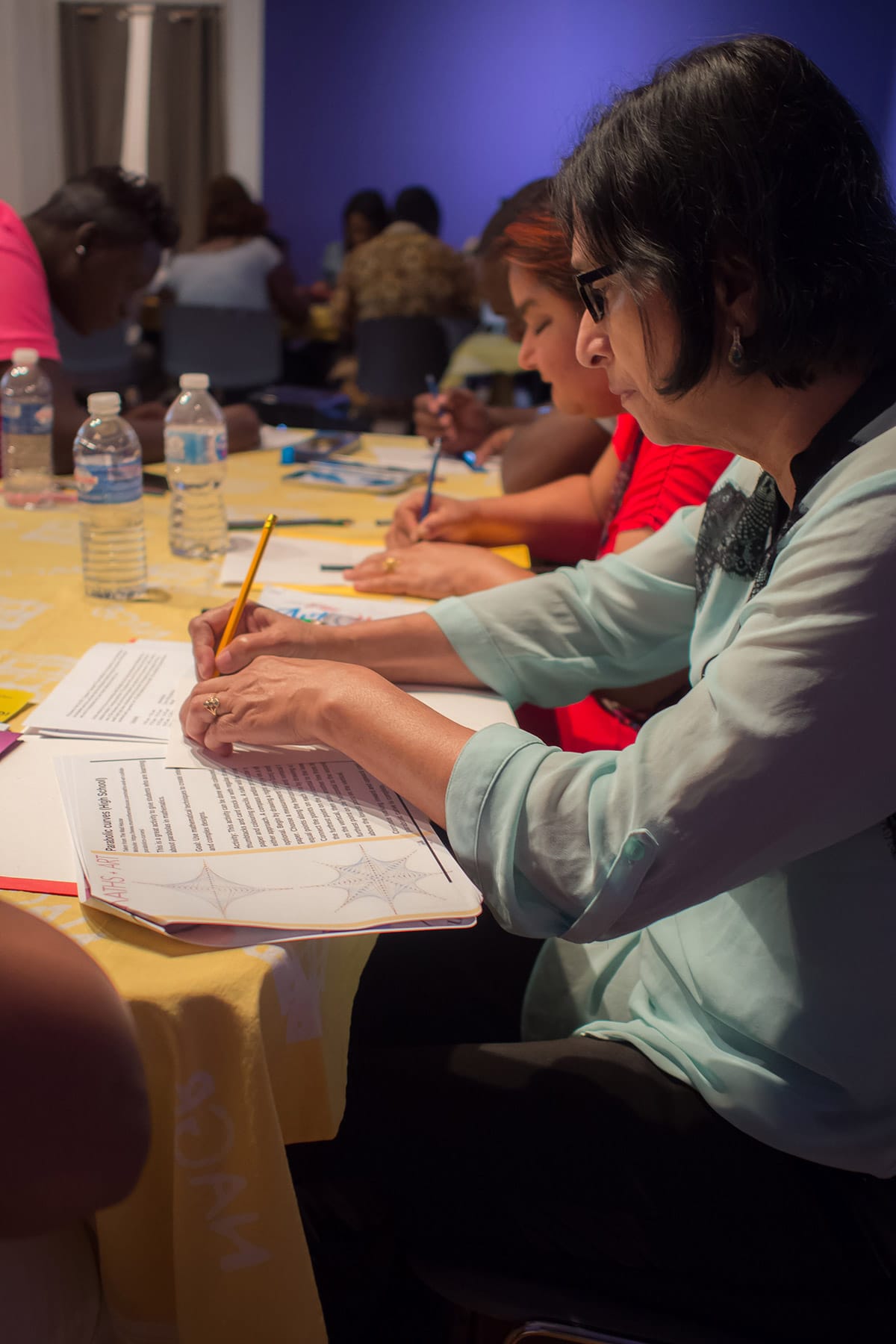 Images by Jackson Petit, NAGB.
The goal of this seminar was to give teachers the tools and access to resources that could assist them in applying mathematical theory to art activities, enhancing students' understanding of math through creative expression. Teachers left the workshop with the memory of a wonderful experience, samples of all the activities that were done during the workshop and a teacher's packet that included an "Idea Booklet," a guide on scheduling and getting students ready for a tour at the museum, information on opportunities available at the NAGB for teachers.
The NAGB's quarterly Teachers' Seminars are a series of professional development workshops for all teachers- not just art teachers- who are interested in learning more about integrating art with other subjects in their classes and utilising resources at the museum to enhance their students' creative experience. Four sub-themes accompany the overarching theme of "Utilizing the National Collection in the Classroom" for 2018: Art and Math, Art and History, Art and Literature and Art and Science. The first Art and Math Teachers' Seminar was held in January of this year and adapted for this most recent edition on request from the Ministry of Education.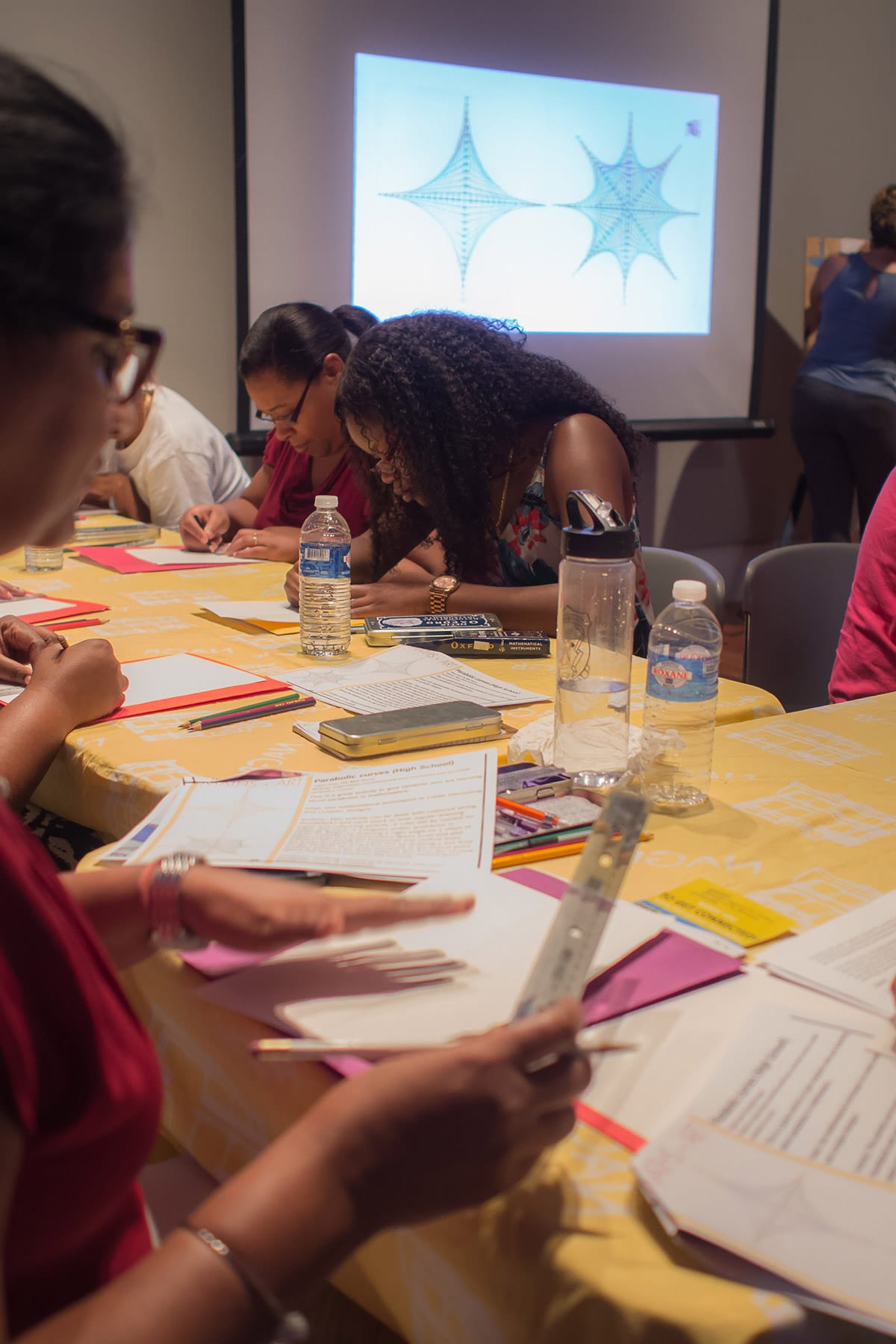 Images by Jackson Petit, NAGB.
In early 2018 the NAGB launched a series of educational programming geared towards educators and students, in particular, to create more opportunities for them to interact with the museum and to bring the National Collection, which includes a broad range of Bahamian Art, into the classroom in meaningful ways. These programmes include easily accessible school tours; the Magic School Bus programme; Art with Ms Abby, where we bring the NAGB to you; Portfolio Workshops for teens; and Teachers' Seminars.
To learn more about these programmes visit the NAGB's website at nagb.org.bs or contact Katrina Cartwright, at [email protected] or Abby Smith at [email protected].