By Natalie Willis.
The aftermath of this historic hurricane season has thrown the inter-relations of countries in the Caribbean, and the attitudes around it all, into much clearer focus. The growing regional engagement over the years hasn't just involved development or relief efforts, but we have also seen a rise in intra-Caribbean art and cultural research and projects – which is very exciting indeed, and adds some levity to this difficult period we are all going through together. Balancing both of these realities – of arts development and relief efforts – in her mind, is curator Marina Reyes Franco from Puerto Rico, who is currently travelling around different nations in the region as this year's recipient of the 2017 Colección Patricia Phelps de Cisneros (CPPC) Travel Award for Central America and the Caribbean, a joint effort between the CPPC Travel Award and Independent Curators International (ICI).
Deeply interested in the impact of tourism in the region and US Military footprint, the lines of Reyes Franco's practice are a little blurred, as she works as an independent curator now, but previously existed in a space that was between independent curator and institutional curator during her time with La Ene, an art museum that she co-founded in 2010. While in Buenos Aires in Argentina for her Master's studies in Latin American art history, she noticed a lack in the city in regards to art. Buenos Aires is long viewed as a cultural capital and had many commercial galleries but no strong museums to offer the counter-balance. Everything crystallised during a conference she attended with an Argentine artist Gala Berger, "We spent a couple of months writing and came up with this project. The question was, how could we run a critical institution that only by existing was pointing out the fact that there was a void that needed filling?"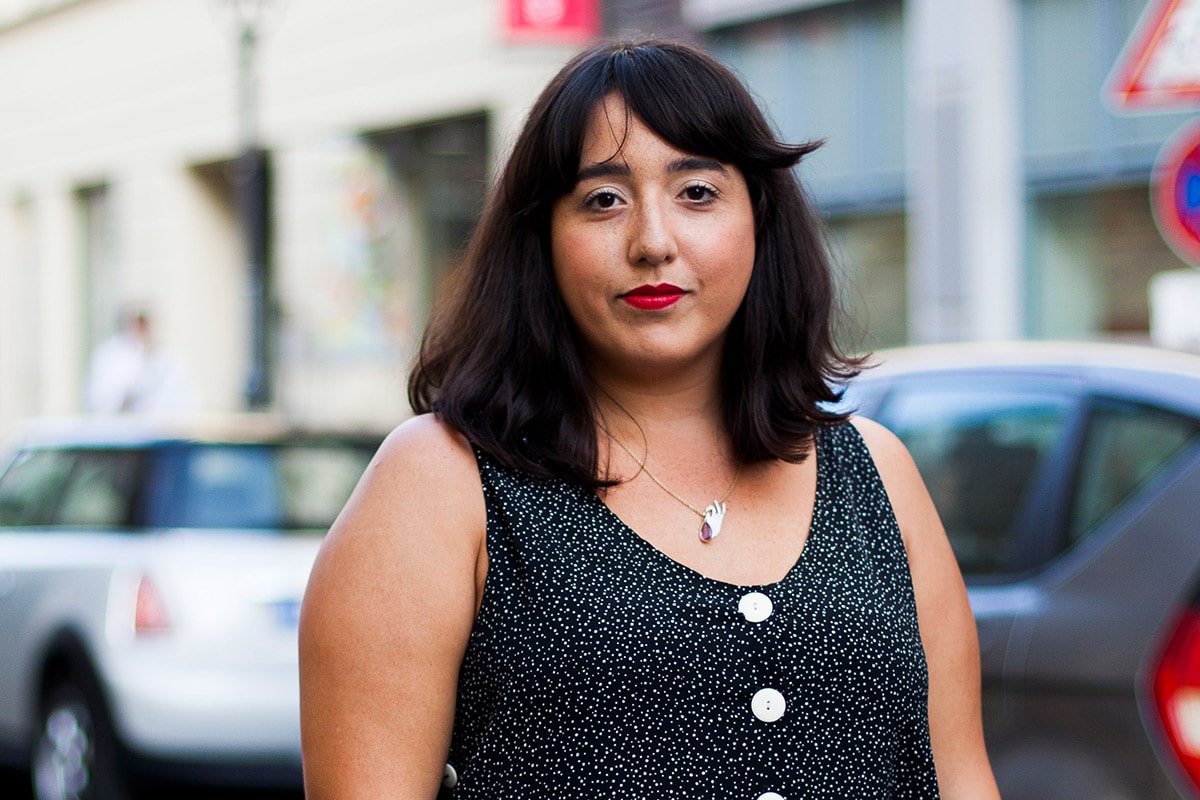 Puerto Rican independent curator Marina Reyes Franco, recipient of the 2017 CPPC Travel Award. Image credit: Victoria Tomaschko.
Where other institutions might fail, and there is a clear need identified, why not do so yourself? Unconventional, the space felt like an artist-run art museum, which by many international standards sounds out of joint with the more strict and formal idea of institutions – but things in the Caribbean usually seem to run a little differently. Despite the general lack of access we have as a region to any number of things at any given point, there is a beauty and heart in enacting the change you want to see amongst art communities here, and it is something we could do to incorporate more across different sectors.
"In 2012 we decided to establish a collection. The way we thought about it was that if we were to have this collection, it was supposed to be a way for us to say something meaningful about how other institutions collect work. In our precarious condition in the space we had, we couldn't collect any work from an ethical standpoint – we didn't have storage space, and sometimes we could barely pay rent for the space. So then, we decided that the only way to ethically have a collection was to have it exist and then disappear and then exist again. We wanted a collection based on ideas of memory. It could go on a hard-drive, and we could include everything: documents, documentation, video, without always physically possessing work. So far we have all of that material, and sculptures and installations as well."
Spaces like La Ene function to help us critique the way we view and run institutions in the region, to ask important questions: how can and should a museum in the global south function? In the midst of a series of artist projects and group exhibitions and the start of a collection, there was also a gamut of artist residencies being run as they had access to an apartment. Through this, they were able to not just produce commissions towards the collection, but also support the art community in a way they were seriously lacking.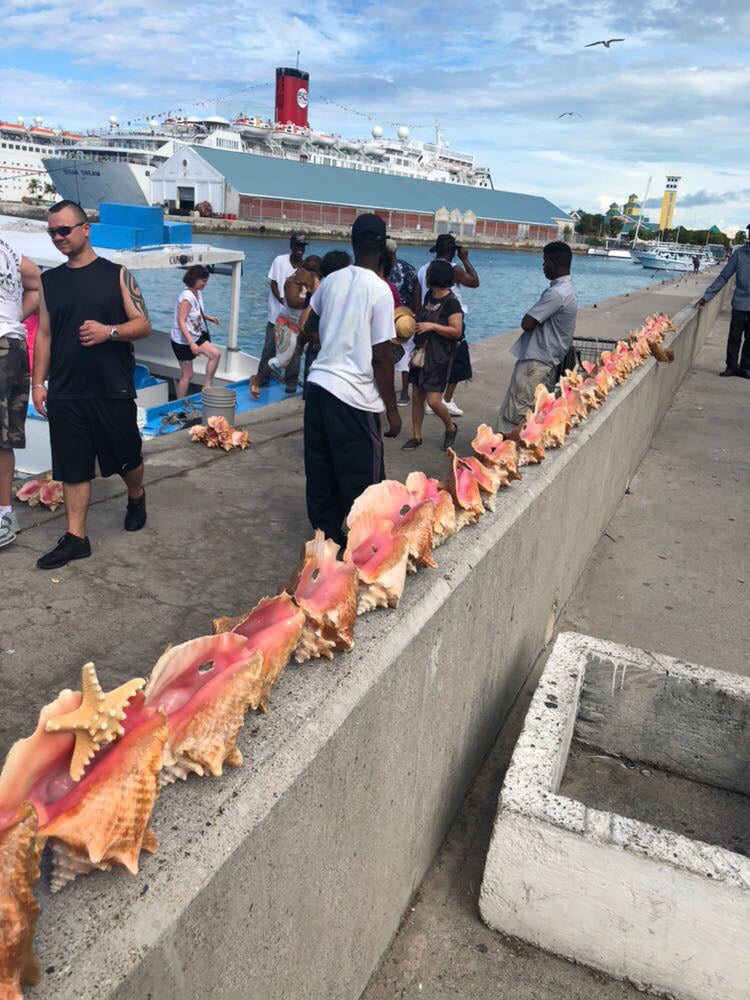 Conch shells for sale as souvenirs, Bay Street in Downtown Nassau. Image courtesy of Marina Reyes Franco.
"In some ways, we were providing a service to the community through this. We had access to an apartment that the artists could stay at, and some of the artists who stayed with us weren't necessarily making work for our space, but some of these artists got stranded and needed places to stay since finding a place to live in Argentina is quite tricky. There were people there out of need, or people who were doing a particular project for us, or people who participated in an open call."
This community focus and helping those marginalised from access are key not just to Reyes Franco's practice and interests, but to much of the important work going on in this region. "I have a general interest in what has not been written down, those oral histories that exist in public. A lot of my thesis was based on this and when I moved back home to Puerto Rico, although I had seen it all along before I left, I was shocked by the stage of the tourism industry taking over the city, and particularly my part of town (old San Juan), by the time I had returned. It's perhaps only comparable to some parts of downtown Nassau, and I was very angry about that. Who is making these decisions for us?" Who indeed.
As her research focuses on these impacts and how they alter cultural production, she is working toward research that crosses the linguistic barriers we have in the Caribbean. "Why am I particularly keen on studying this region? I don't know nearly enough about this part of the world. Personally, I want to know more, there is so much more. There's a divide between the Anglophone, Dutch, Francophone and Hispanophone Caribbean. So I've been going more and more to the Dominican Republic and artists there, but I love history, and I want to know more about the history of this region and why we do what we do as Caribbeans."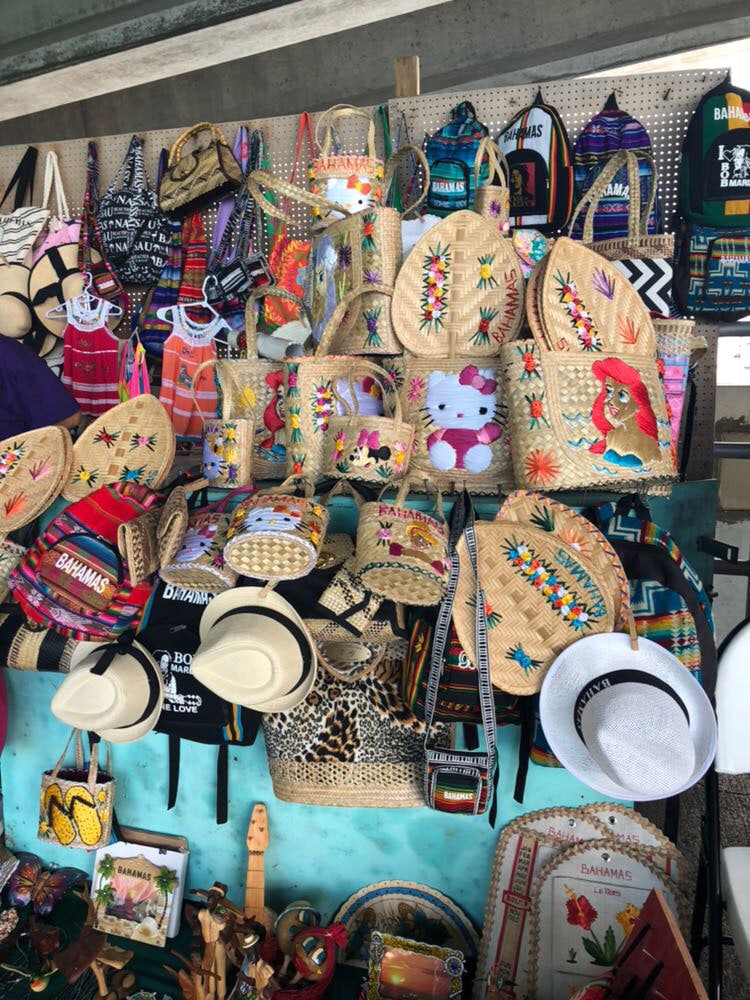 Straw bags and fans with floral and Disney Princesses motifs at the ferry pier on Paradise Island.  Image courtesy of Marina Reyes Franco.
We are a place so shaped by the colonial waves and tourism of our history, and the way this has been so pivotal in our economies, the shaping of our islands, and the shaping of our public identities is still being unpacked today. "How Puerto Rico has been marketed to other people, and to marketed to ourselves to make us believe certain things about our history and heritage, that's when this project started brewing for me about reaching out and establishing more connections to places in the Caribbean that are at different stages in the tourism industry taking over – or even not, and they found an alternative way to deal with their history."
Having been to Trinidad, where they rely on an oil economy rather than a service economy, has helped to better understand the age-old impacts of these various migrations and shows of power throughout the region, and despite this difference in how they sustain themselves, many problems in the post-colonies remain the same: "They're looking into other investment areas but, as another friend in Jamaica mentioned, and as you might feel here in The Bahamas perhaps, every time there is an election and a government change all the policies being developed by the previous government get dropped and there is no coherent plan beyond what one administration can do in their term, no longevity in the thinking." This cry has gone out time and time again after elections in The Bahamas but trying to add to the literature on how this sort of cycle of unproductiveness impacts our cultural identity and production is of vital importance. We look forward to seeing what comes out of these travels as Reyes Franco plays the domestic tourist and critical tourist all in one.
If you would like to hear more from Marina Reyes Franco, tune in to the NAGB's "Blank Canvas" on Wednesday evening, November 8th at 6:30 p.m. on Guardian Talk Radio 96.9 FM