The National Art Gallery of The Bahamas (NAGB) has recently welcomed onboard three new team members to complete its crew. In the midst of preparing for the upcoming Brent Malone retrospective, which will feature over 260 works by the late legendary artist, Richardo Barrett, Darchell Henderson and Christina Wong have jumped in to help behind the scenes.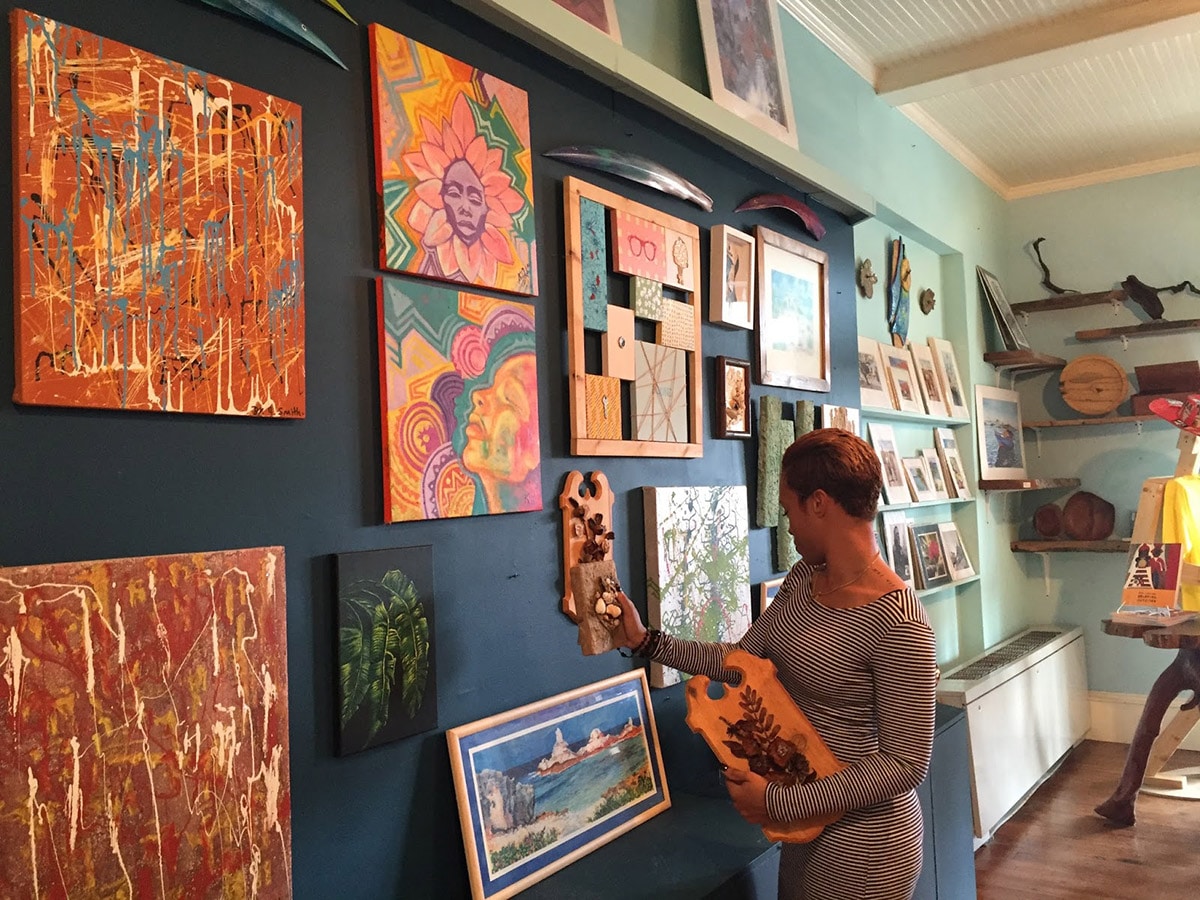 Barrett is the NAGB's new assistant curator and has already proved his capacity in more than one way. Barrett completed his associate degree in art at the College of The Bahamas and was part of The Current, the art team at mega resort Baha Mar. Since joining the NAGB, his duties have focused on getting the gallery's archive in tip-top shape to manage its collection in accordance with best practices. He has also gotten his feet wet – quite possibly literally – in installing the most recent iteration of the Double Dutch project, engaging Bahamian artist John Cox and Jamaican artist Charles Campbell.
This version, titled "Calendar of Conditioning" features Cox's "123/76" and Campbell's "Transformer 8". Cox's piece is a continuation of his "Filler" series. "123/76" incorporates the inner tubes of bicycle tires suspended in an octagon-shaped ring.
Campbell's piece, titled "Transformer 8", is a part of the artist's "Transformer" series of works and features an aluminum sphere floating in the center of a pool of black liquid, which is surrounded a by a prohibitive white border. The sphere is a nod to Geodesic Dome designer Buckminster Fuller, who was known for his theories of utopia and hope that his architectural visions could be instrumental in improving the quality of human life.
Barrett and Curatorial Assistant Natalie Willis were responsible for receiving the dome in parts, putting it together and installing it before filling the pool.
His major project, though, has been working on the Brent Malone retrospective exhibition, which opens on October 24 and will feature more than 250 works by the late artist. This, he believes, has been the most exciting part of his orientation.
"I would definitely say seeing some very rare Brent Malone has been the best part so far," he said.
Darchell Henderson is looking forward to leaving her mark on the NAGB. The new registrar and education assistant joins the NAGB from her former post with Lyford Cay International School, where she worked as a duty assistant and substitute art teacher.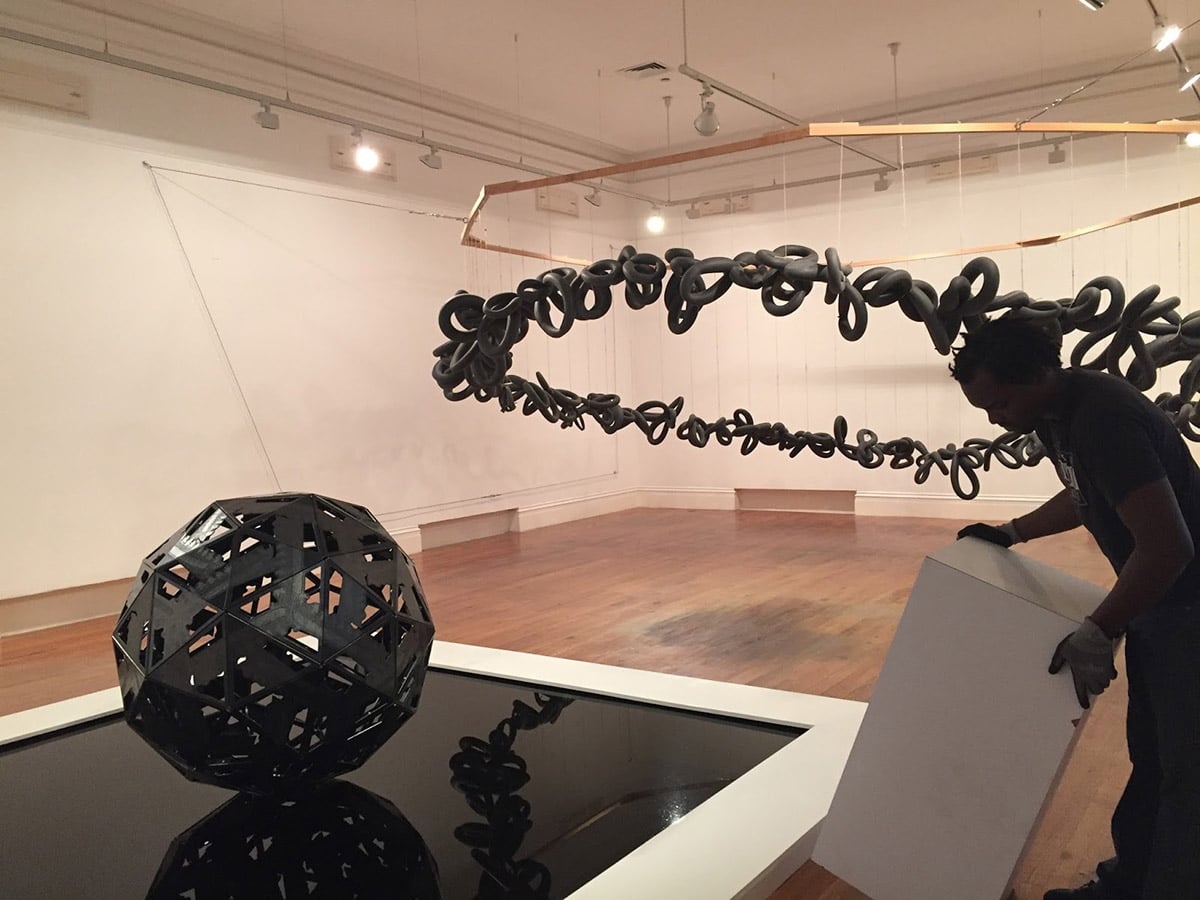 At the gallery, she has taken charge of membership and has already jazzed up the gallery's membership drive with new options and offerings.
"I didn't want it to be the kind of thing where you sign up and nothing happens," she said. "I want to encourage those who are members to stay members and I want to encourage those who aren't members to become members."
Henderson is also elbow-deep in plans for the NAGB Mixed Media Shop. An artist herself, she has engaged her design skills in creating plans for the store's upcoming facelift.
"The store is the first place our guests see, so I wanted that to be a statement. It is an historic building, but we also want it to have a modern feel."
Henderson looks forward to using her position at the gallery to find out more about running a gallery, as she sees a future as being one of the few female Bahamian gallerists.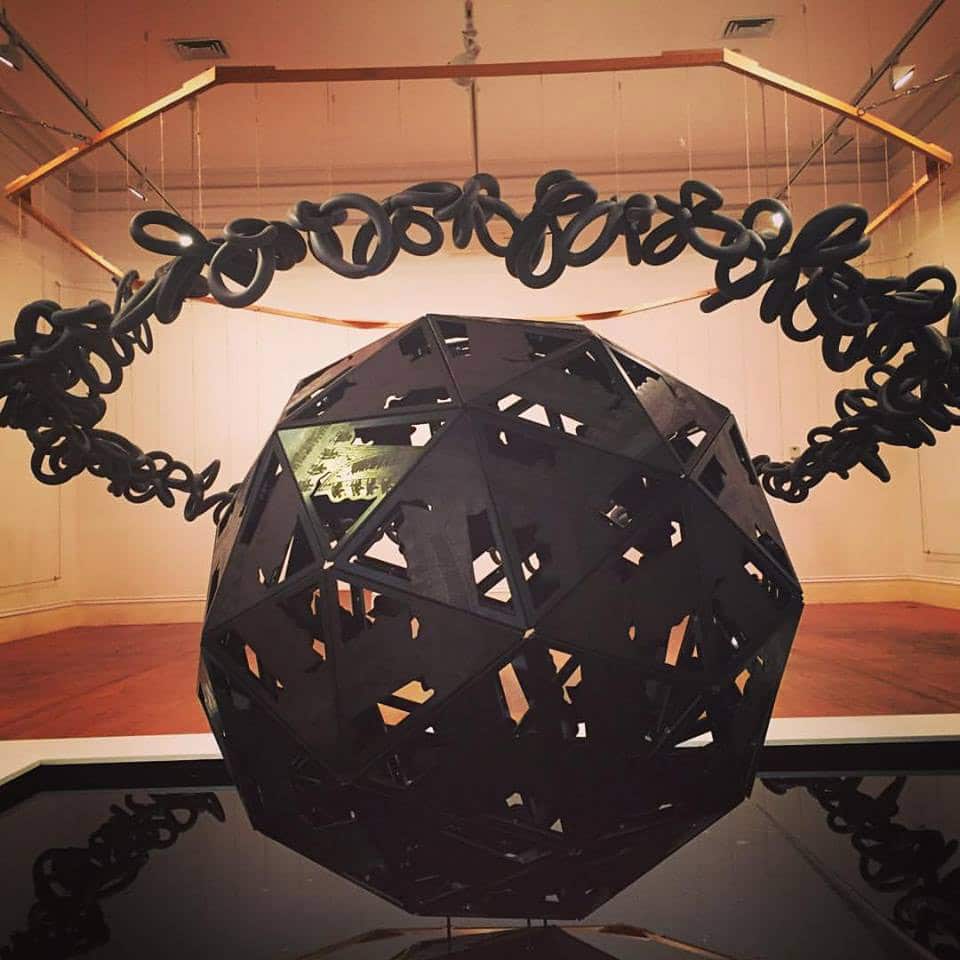 Christina Wong earned a place at the NAGB table in May when she helped deinstall the Seventh National Exhibition in May 2015. Since then, she has helped install the subsequent Central Bank exhibition and worked as head volunteer of the NAGB Mixed Media Summer Camp. She is now a part-time gallery assistant and curatorial advisor – a post she juggles along with art studies at COB. She now works under the direction of NAGB Chief Curator Holly Bynoe on the gallery curatorial team. She hopes to pursue an advanced degree in curatorial studies in future.