Grand Bahama is getting another taste of what the National Art Gallery of The Bahamas (NAGB) has to offer this month in anticipation of the satellite gallery's opening on Grand Bahama.
The planned satellite NAGB will be part of the projected Museum of Grand Bahama at the grounds of the former Shannon Country Club. It has been in the works for the past three years, as the NAGB board and Director Amanda Coulson have sought to bring it to fruition.
From March 14–18, NAGB Community Outreach Officer Abby Smith and Curatorial Assistant Natalie Willis will install a pop-up exhibition at the Sir Charles Hayward Library, host a workshop and talk and lead school outreach initiatives. The trip follows and expands on an earlier outreach initiative led by Education Officer Corinne Lampkin in February 2015 and talks given by Coulson at the Rand Nature Center in January 2013 and at the Sir Jack Hayward Library in October 2014.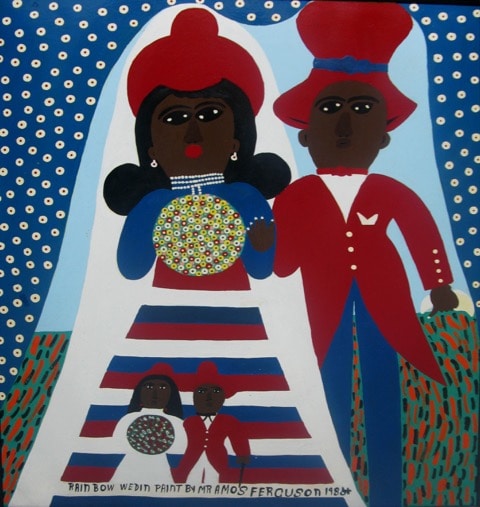 On Monday, March 14, Smith and Willis will present a site-specific exhibition titled "Max/Amos" featuring the works of two celebrated Bahamian artists whose works are held in the National Collection.
"The show focuses on Max Taylor and Amos Ferguson, and how their practices give two understandings of what 'paradise' is like or what it's like to live in The Bahamas," explained Smith. "Max Taylor looks at the real deal behind the smiles and the sunshine – he looks at social ills like poverty, homelessness and abuse. Then you have Amos. He took a more positive stance and represented things that are authentically Bahamian – things that Bahamians can recognize. He painted iconographic scenes like the Queen's Staircase, along with everyday natural scenes of native flowers and the ever popular police band."
The show will feature 18 works in total, nine by each artist, and will be hosted at the library, which recently revamped its children's center.
The following day, Willis and Smith will hold a 'Paint like Amos' workshop at the library for high school students.
Amos Ferguson is remembered as an intuitive artist (one who paints from imagination) whose works appear childlike at first glance. He was entirely untrained and very religious. Upon hearing of a dream of divine intervention in which Ferguson was urged to become an artist, he shifted from working as a house painter to becoming a fine artist.
Ferguson often responded to works by trained fine artists like Paul Gaugin's "Yellow Christ" and Francisco de Goya's "Clothed Maja", creating his own versions. His paintings were completed in house paint on cardboard, poster board or hardboard. He used simple tools like nails to create uniform dots and detailing.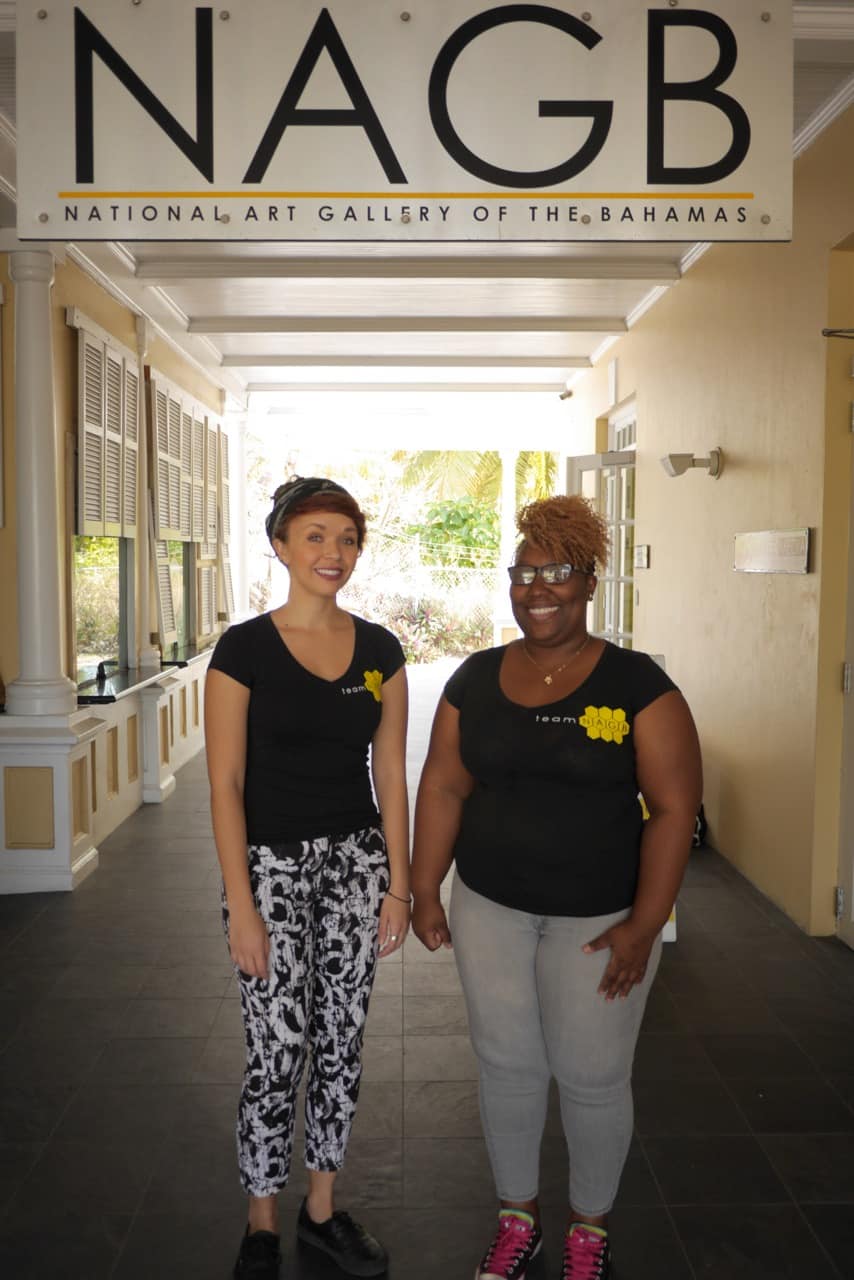 Smith and Willis will present on Ferguson's work before setting the students up with a challenge. Armed with paint brushes, house paint, nails and cardboard, students will be given an image to recreate à la Ferguson. The NAGB duo are expecting upward of 80 students, who will be coming from a number of the island's high schools.
"I'm hoping they get an understanding that intuitive art is an art form to be appreciated," said Smith.
That evening they will also host a talk on the exhibition and featured artists. From Wednesday to Friday, they will visit schools to present on the NAGB and bring awareness to the planned satellite gallery.
For Willis, an artist who was born and raised on Grand Bahama, the trip holds personal significance. She recalled not being able to meet master artists or see their work until she travelled to New Providence. For emerging artists, it is important to become familiar with the work of more experienced professionals and study their styles and subject matter. And for many, seeing the spectrum of media and genres covered by Bahamian artists is also encouraging and validating.
"It's kind of awesome that we're getting the opportunity to share the National Collection with Grand Bahamians who wouldn't have seen it before," she said.
"I hope they get a sense that the National Collection is theirs as well and they're not being cut off from anything," she added.
To find out more about the NAGB's visit to Grand Bahama, contact the Nassau gallery at 328-5800/1. To book a visit to your Grand Bahama school, contact Abby Smith at [email protected].