Preparations for the Jamaica Biennial 2017 are moving into high gear next week with the selection of the juried section of the exhibition, which will take place on Monday, January 9 and Tuesday, January 10, 2017. The juried section of the Biennial is open to artists resident in Jamaica and artists living elsewhere but who were born in Jamaica or are of Jamaican parentage. For the juried section of the Jamaica Biennial 2017, the National Gallery has received 176 qualifying entries by 110 artists.
The panel of judges for 2017 consists of two international judges—Amanda Coulson and Christopher Cozier—and two local judges—Susanne Fredricks and Omari Ra. Artists will be notified about selections by Friday, January 13. The National Gallery wishes to extend a special welcome to its two international judges, who are both arriving in the Island this weekend.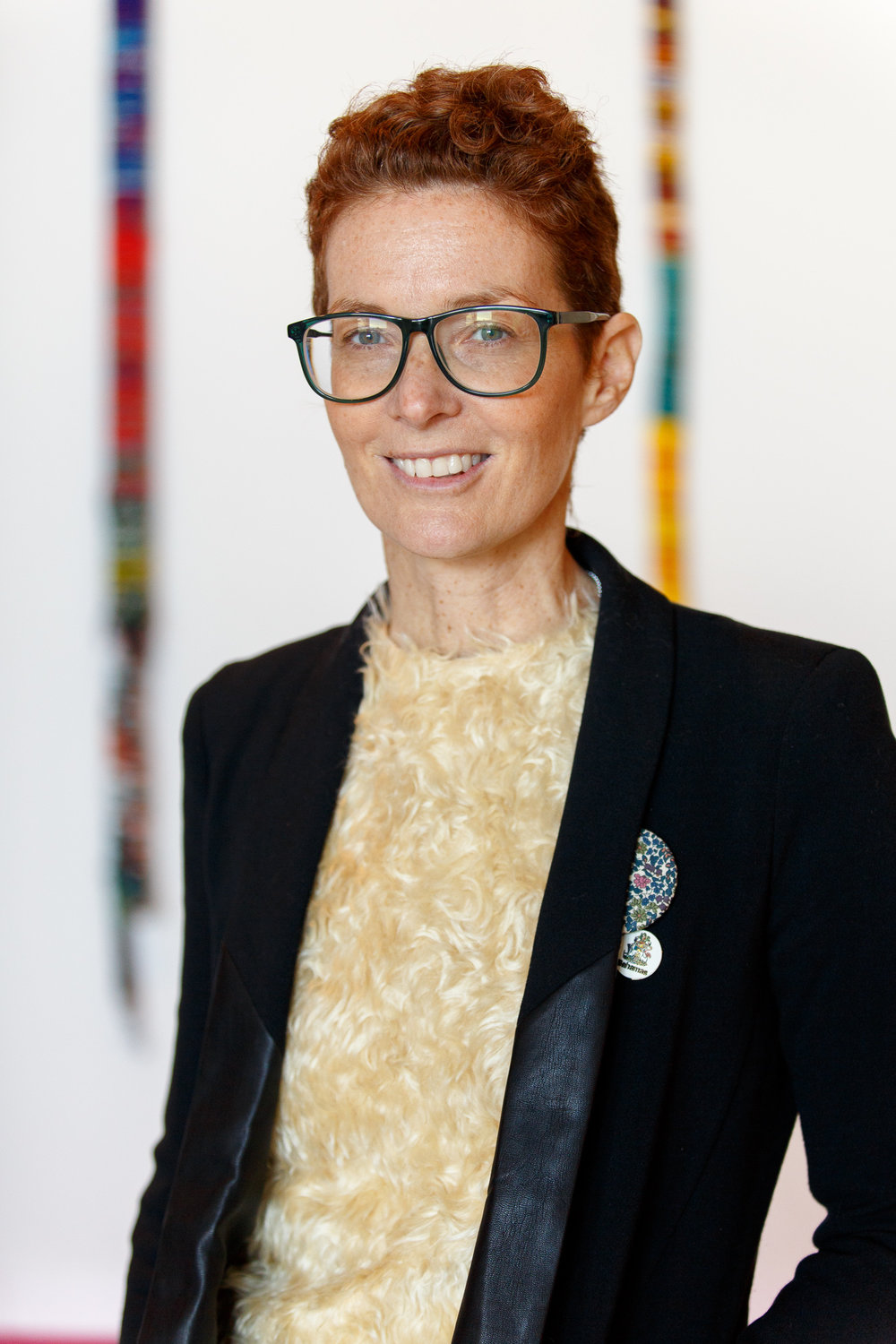 Amanda Coulson is the Director of the National Art Gallery of The Bahamas. A Bahamian national, she grew up in New York and London with frequent visits to her Nassau-based family. She studied for her Master's Degree at the Institute of Fine Arts at NYU and then started her career at the established old­ master dealers, Wildenstein & Sons, in New York, before going on to work in various galleries in London, Paris and Milan. Coulson spent two years as the international editor of the bi­lingual Italian/English contemporary art magazine Tema Celeste out of Milan, Italy, before moving to Frankfurt, Germany, where she wrote for a wide variety of international art magazines, such as Modern Painters, Art Review, Art News, Lapiz, and Frieze. She has also provided critical texts for monographic gallery and museum shows and worked as a freelance curator, organising gallery and institutional exhibitions, some for Bahamian artists abroad. Coulson is one of the co­founders of the VOLTA contemporary art fairs, held in Basel, Switzerland, and New York, USA, and continues to serve as its Artistic Director.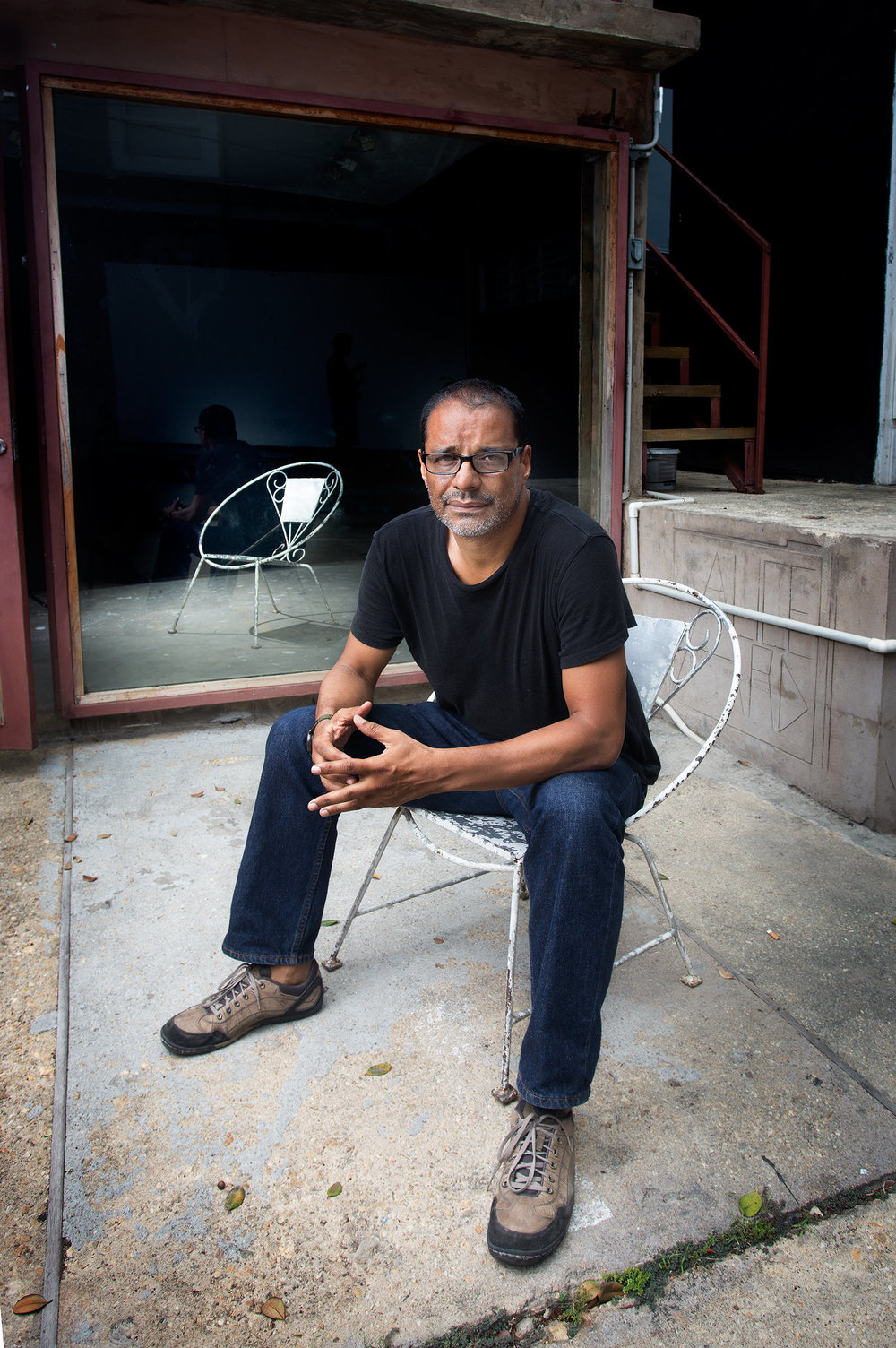 Christopher Cozier is an artist, writer and curator. He was born in 1959, in Port of Spain, Trinidad & Tobago, where he lives and works. He holds a BFA from the Maryland Institute College of Art and an MFA from Rutgers University. Cozier's work has been featured internationally at the Brooklyn Museum; the Museum of Art and Design NY; the Havana Biennial; the Biennial de Cuenca, Ecuador; the Trienal Poli/Gráficade San Juan: América Latina y el Caribe; and the TATE Liverpool. His Entanglements series was recently shown at the Eli & Edythe Broad Museum at MSU and also at TEOR/ética, San Jose, Costa Rica in 2015. He was a member of the editorial collective of Small Axe: A Caribbean Journal of Criticism and an editorial adviser to BOMB Magazine for their Americas issues. He is co-director of Alice Yard, a 10-year old arts space in Port-of-Spain which organizes exhibitions, artists' residences, cultural dialogue and exchanges. He received the Prince Claus Award for 2013 for his "influential role and open inclusive approach in developing art and culture across the Caribbean; for selflessly and generously creating possibilities for others, inspiring and mentoring younger generations; for his disciplined commitment to intellectual inquiry and critical discourse." The two local judges are well-known professionals in the Jamaican art world. Susanne Fredricks is art dealer, curator and art auction organizer. She is Exhibitions Director at Gallery 128 and Hi-Qo Gallery and operates the Contemporary Caribbean Art Gallery, an online platform. She previously served as Deputy Director at 198 Contemporary Arts in London and as Director of Urban Art Vision, an art-based new media and technology programme for youth at risk. Fredricks holds a BSc in Anthropology and Film from Goldsmiths College and an MSc in Environment and Development in Latin America from the University of London. Omari Ra is a painter and art lecturer and serves as the head of the Fine Arts department at the School of Visual Arts of the Edna Manley College. He holds a Diploma in Painting from the Jamaica School of Art and an MFA from the University of Massachusetts in Dartmouth. Ra was the recipient of the National Gallery of Jamaica's Aaron Matalon Award for his contribution 2004 National Biennial and was awarded the Institute of Jamaica's Silver Musgrave Medal in 2010. Fredricks and Ra both serve on the National Gallery of Jamaica's Board of Management.
The day after the judging, on Wednesday, January 11, Christopher Cozier will deliver a lecture titled Actions between Territories, in which he will discuss his own artistic practice and the work of the Alice Yard arts space in Port of Spain, Trinidad. This lecture is presented in association with the Edna Manley College and NLS (New Local Space) and takes place at the Edna Manley College, School of Visual Arts Lecture Room at 12:30 pm. The lecture is free and open to the public. In addition to the juried section, the Jamaica Biennial 2017 will consist of select international artists, Jamaican artists who are on the National Gallery's invited list and two special tributes, to the senior painter Alexander Cooper and the late photographer and multi-media artist Peter Dean Rickards.
The Biennial will open with a weekend of events from February 24 to 26 and will be on view until the end of May 2017. The Biennial will be shown at several simultaneous venues, namely at the National Gallery of Jamaica and Devon House in Kingston, and at National Gallery West at the Montego Bay Cultural Centre. Regular updates will be circulated as the work on the Jamaica Biennial 2017 progresses.