With two new exhibitions fast approaching, the team at The National Art Gallery of The Bahamas is thrilled to welcome 50/50, the first show of the Double Dutch project, and Celebrating 40 Years of The Central Bank: A Pillar of Arts Commitment, which both open on Tuesday, June 2.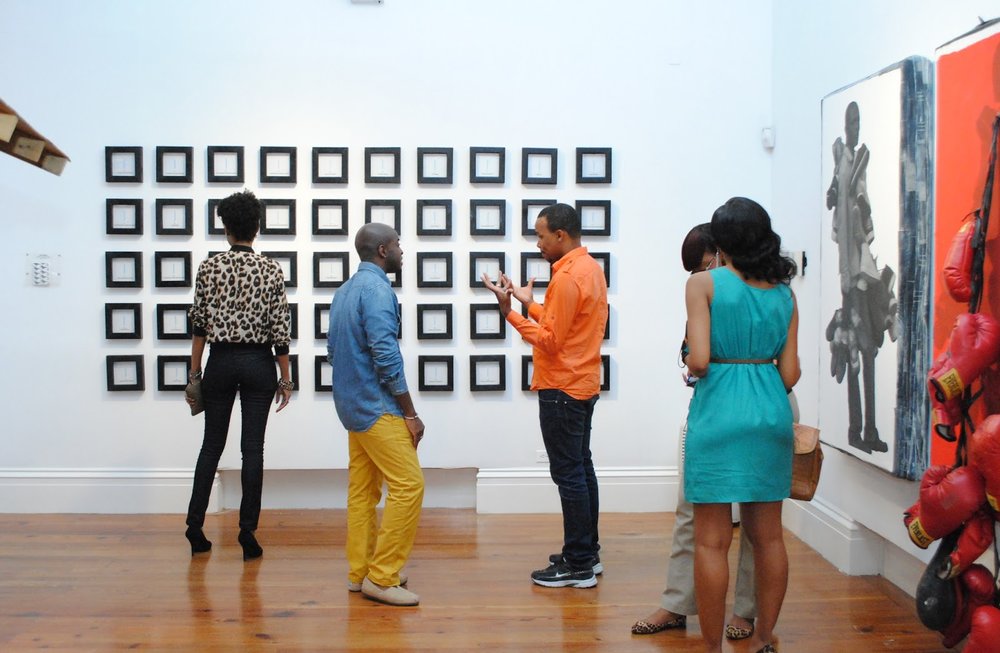 The Double Dutch project is an ongoing commitment to exhibit the works of two artists – one from The Bahamas and the other from another nation in the region – in a two-person show at the NAGB. In this instance, Bahamian Blue Curry, and Bermudian James Cooper have agreed to unite for the first iteration of Double Dutch. The goal of Double Dutch is to bring local and regional artists — who may be divided by distance or language but share common histories —together by encouraging them to work with a group of ideas that hone in on personal, political and social trends specific to the West Indies.
Celebrating 40 Years of The Central Bank will highlight the role Central Bank of The Bahamas has played in developing the country's visual arts community since its founding. The exhibition will showcase over 80 works by 72 artists featured in Central Bank's extensive art collection.
If the gallery's last opening night – held December 11, 2014 to welcome in the Seventh National Exhibition (NE7) – is any indication, there is likely to be a buzzing atmosphere and full house of guests. Working hard behind the scenes to promise a stunning show, the NAGB is giving an insider's peek at curatorship and the planning, constructing and designing that go into a gallery's polished finish.
The planning stages of large gallery shows usually begin months, if not years, in advance – with researching of university proportions. Some shows, like NE7, put out calls for proposals for work in line with the exhibition's theme. Others involve borrowing existing works from collectors and/or selecting fitting works from the gallery's collection. In either case, research is a necessary component of most gallery exhibitions in order to explain their relevance in contemporary society.
Record-keeping is another vital curatorial skill. Show curators are charged with compiling lists of potential artworks along with their owners; receiving the pieces; recording their dimensions, damages and respective values; taking owners' details and storing the works responsibly until installation. It may also be at the receiving stage that each work is photographed professionally for the exhibition catalogue.
De-installation is often the next step that kicks off the two to three weeks between exhibitions. The prettiest facet of taking down an existing show is making contact with owners of artwork and returning their respective pieces or storing them appropriately. Much of the labor-intensive process involves toolkits, puttying holes, scraping walls and heavy lifting until the gallery space is cleared.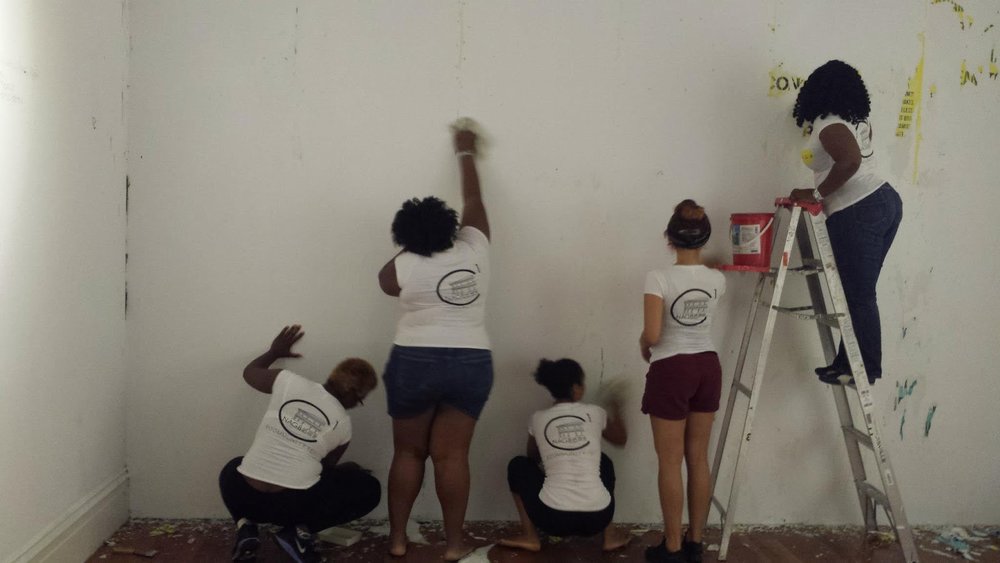 The gap between shows is reminiscent of a carefully choreographed dance with many moving parts. While de-installation is taking place, details like wall colors and logo designs may be finalized. The placement of works – a critical point in the process – involves hours of purposefully staring at walls. Preparators determine spacing between artworks, appropriate hanging height and the size and number of pieces to be shown on each wall. Grouping works into rooms by sub-theme or scene is also common practice, and explaining the analytical process behind this organization to gallery visitors is another of the curator's many responsibilities.
When curatorial essays and explanatory wall text are completed and their respective decals ordered, walls are painted and work placement has been finalized, the installation begins. The curatorial team hangs or places works and wall text of the show's curatorial essay and explanatory blurbs. Digital media equipment is put in place and tested, lighting is triple checked and the show's functioning and flow are purveyed before its grand unveiling.
To keep up to date on the NAGB's upcoming shows and life inside the gallery on a day-to-day basis, visit its Facebook page at https://www.facebook.com/TheNAGB.