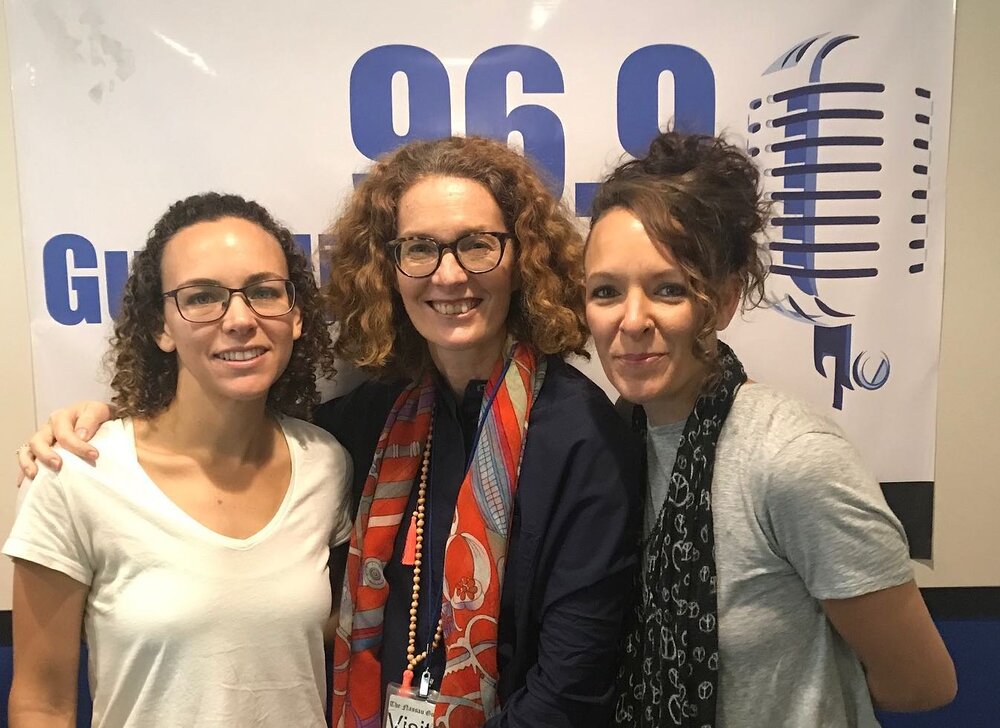 The NAGB is currently closed due to COVID-19, but when the museum reopens please visit us to view the stunning "Refuge" show. Your regular host Amanda Coulson invites artistic duo, the sisters Kristin and Dede Brown, into the Blank Canvas studio to discuss their moving piece, "In the Faces of Tragedy" which is one of the showstoppers at the NAGB's post-Hurricane Dorian exhibition.
The installation is composed of portraits of evacuees that the sisters photographed upon arrival at Three Island Dock in Eleuthera after their harrowing experience; they speak to their experience in the hurricane, discuss the aftermath and living in a community that has absorbed many of the displaced.
"Refuge" was scheduled to close Sunday, March 29th, but will be extended for a short time when the museum reopens.
The Blank Canvas airs every Wednesday at 6:30 p.m. on Guardian Talk Radio 96.9FM.